In Construction: Longwood Gardens
Rebuilding and Revitalizing a Celebrated Public Garden
January 22, 2016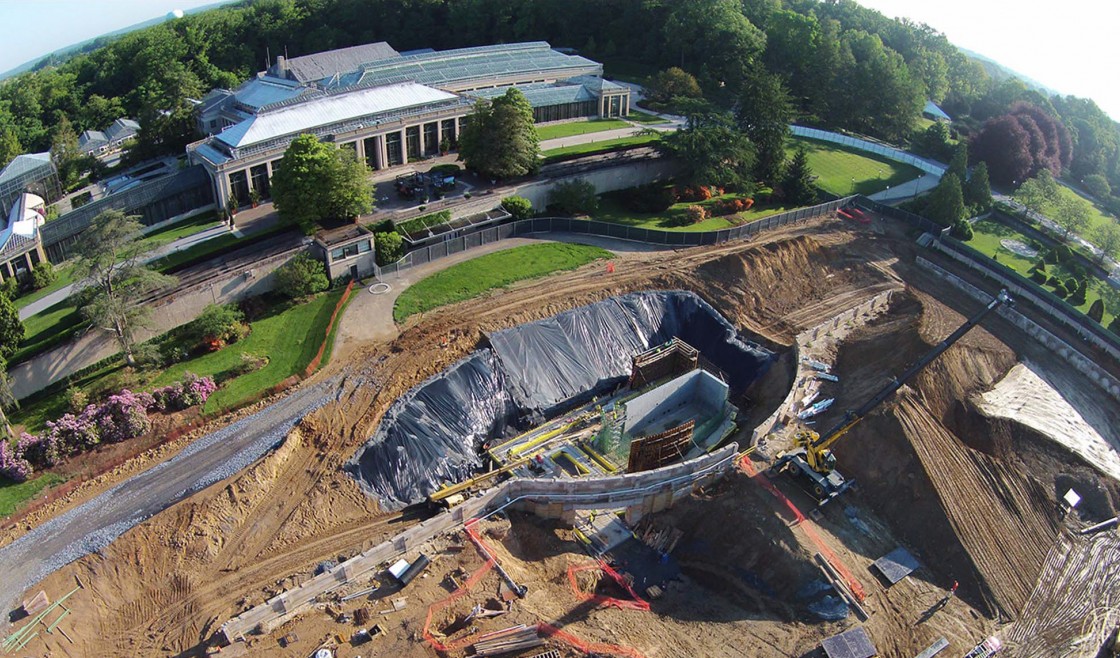 In our third installment of "In Construction," a new series that explores behind-the-scenes building technologies and methods, we take a look at the Main Fountain Garden Restoration at Longwood Gardens and three unique aspects of the project: repairing 4,382 pieces of limestone, restoring the opulent horticulture, and installing state-of-the-art technology to enhance the visitor experience.
---
Craft
4,382 pieces of carved, ornamental limestone have been salvaged from the garden and are being meticulously cleaned and repaired. Stone carvers from around the world are recreating damaged or lost historic sculpture using traditional techniques and materials, including Italian limestone sourced from the original quarry.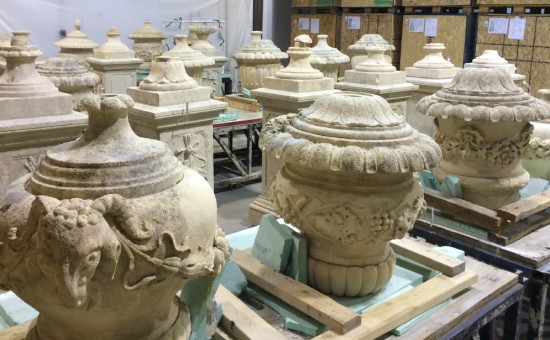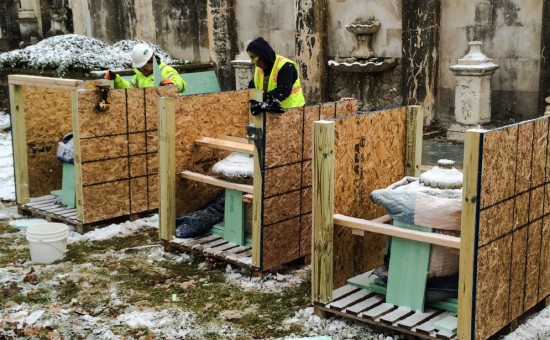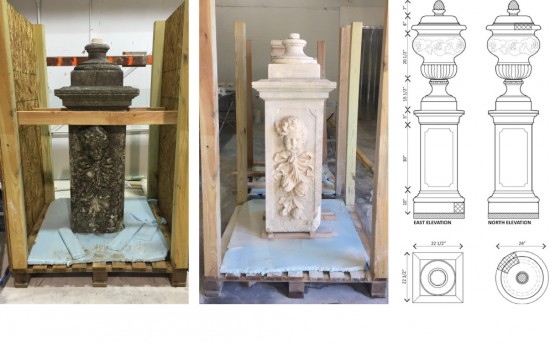 Landscape
Longwood Gardens' opulent horticulture comprised of generous lawns, shady alleés and sculpted plantings is being returned to its classical European roots. A completely new feature – a garden grotto – provides a contemporary twist and will surprise and delight guests with a contemplative space to enjoy natural rock and cascading water.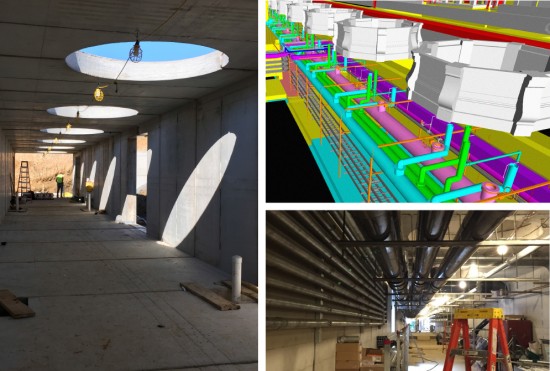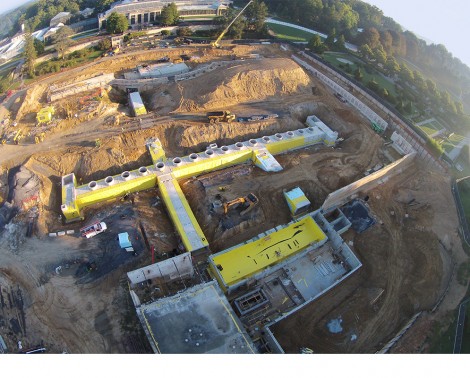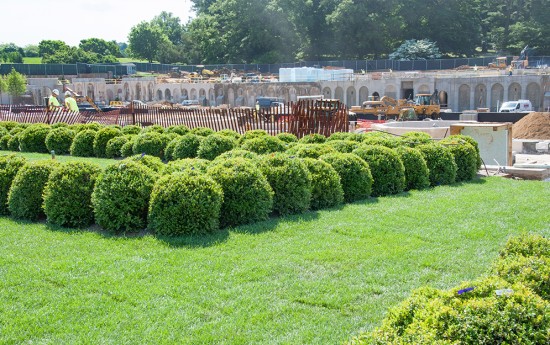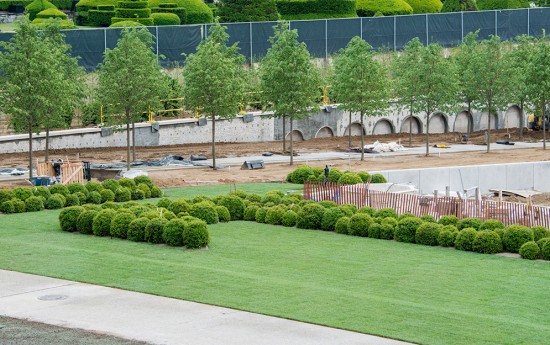 *above photos updated July 2016
Brains Behind the Beauty
Hidden beneath the restored fountain garden, which will appear very much as Pierre du Pont intended in the 1930s, is an entirely new infrastructure of fountain systems, water tanks and tunnels. State-of-the-art technology will allow for the production of more spectacular fountain shows than ever before and enhance the visitor experience.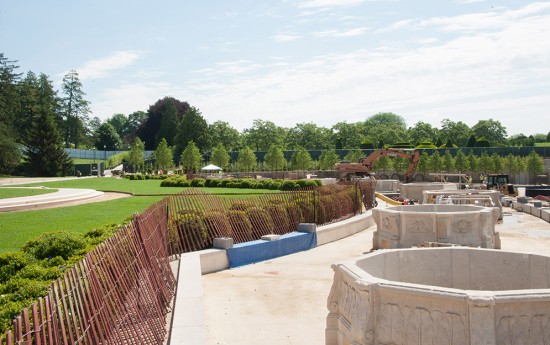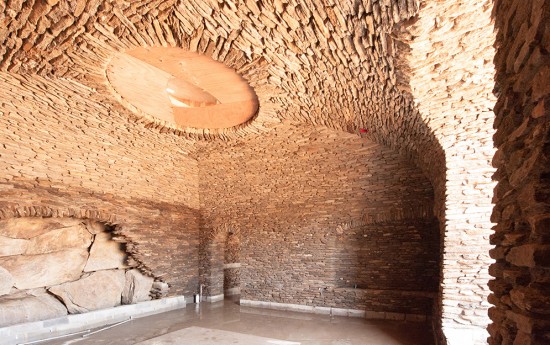 ---
More about Longwood Gardens…
Longwood Gardens, located in the Brandywine Valley of Pennsylvania, was conceived, designed, and constructed by Pierre S. du Pont during the first half of the 20th century. Inspired by many of the great water gardens of Europe, the Main Fountain Garden is among the most prominent features at Longwood, consisting of a variety of significant water features and set within an architectural context of Italianate renaissance loggias, arcades and basins, and an elaborate and rich horticultural display. BBB has designed a major rehabilitation for the 80 year-old complex which has been chronically compromised by numerous mechanical problems and aging infrastructure. BBB's scope of work focuses on the restoration of the original design; repair and improvements to mechanical and electrical systems; introduction of a series of new architectural elements such as the new Grotto, Grand Stairs, and a series of subterranean service structures; and enhancements to the plantings, fountains, and visitor amenities. Learn more about the Main Fountain Garden project here.
As part of an ongoing lecture series at Longwood Gardens, BBB Project Manager Larry Gutterman spoke on November 5th about the firm's work rehabilitating the Main Fountain Garden. Watch the lecture here.
BBB Team

Lauren Cawse

Jon Fukutomi

Steven McCarthy

Jayme van Oot
Location Kennett Square, PA

Client  Longwood Gardens

Size  5 acres

Completion Date  Targeted 2017

Contractor  Bancroft Construction Company
Print Story
More Stories About
Search by Keyword