Austin's Treehouse
Making a Wish Come True with Clark Construction
August 01, 2016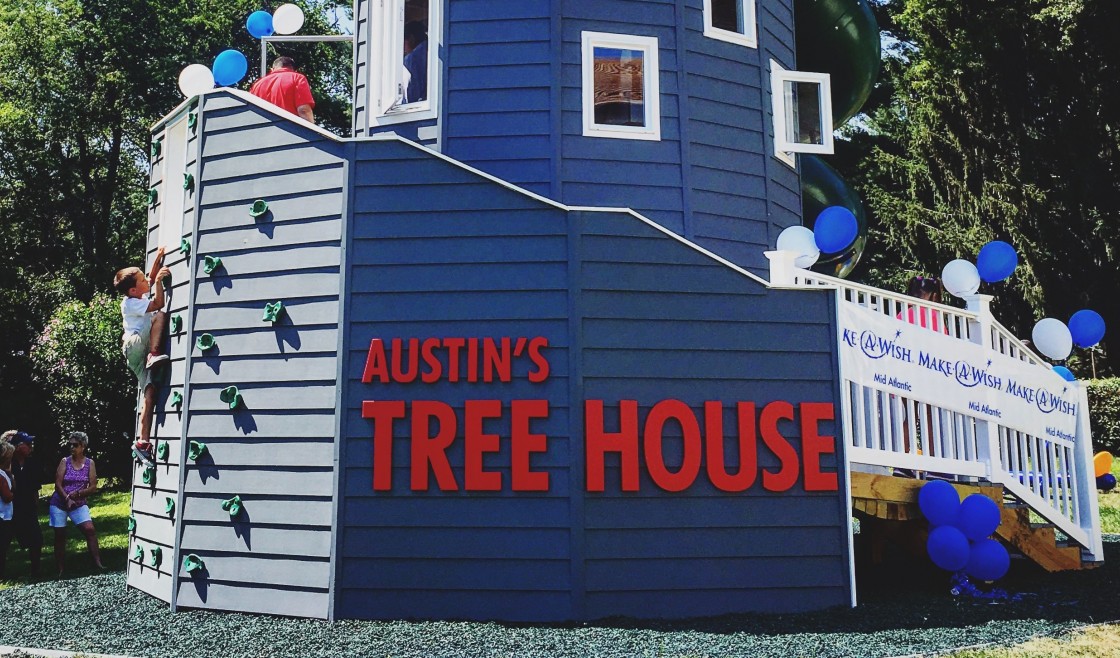 Austin Harrison is an energetic five-year-old boy from Fallston, Maryland who loves Star Wars, super heroes, and playing outside. When he was diagnosed with Stage 4 Neuroblastoma in 2014, his family reached out to the Make-A-Wish Foundation to give him something positive to focus on as he underwent treatment. Though his backyard has no trees, Austin wished for a treehouse.
When Clark Construction approached Beyer Blinder Belle to help make Austin's wish come true, we embraced the opportunity. Without "treehouse-worthy" trees, our team really got to use our imaginations. We went through a series of sketches and finally ended up with a Keebler Elf / Treehouse / Tree Stump concept.
In March, the official design was unveiled and BBB presented drawings and a model to Austin and his family at Clark's office in Bethesda, MD. Austin's jaw dropped when he saw our model and he asked, "Is that really what it's going to look like?" After a celebration complete with balloons and Star Wars Cupcakes, Austin approved the design by signing the drawings.
On July 12th, BBB attended the official ribbon cutting ceremony for "Austin's Treehouse." For quality control, the team tested several components of the design, including the climbing wall, wobbly bridge, hammock, ships ladder and snack pulley – but only Austin was brave enough to try the 16-foot slide and fire pole. We were excited to see literally every aspect of the design make it into the final project, but were even more thrilled to see how happy Austin and his family were with the completed treehouse.
His mom and dad both gave speeches thanking everyone that made this project happen, and spoke about Austin's story and about how this treehouse was something he talked about while receiving treatment for his cancer. It was a dream that our team had the privilege of helping him realize. This experience has by far been one of the most rewarding projects I have had the opportunity to work on in my career.
Austin bravely underwent immunotherapy and is in remission from his cancer. To learn more about his story, visit CaringBridge.org and search "Austin Harrison."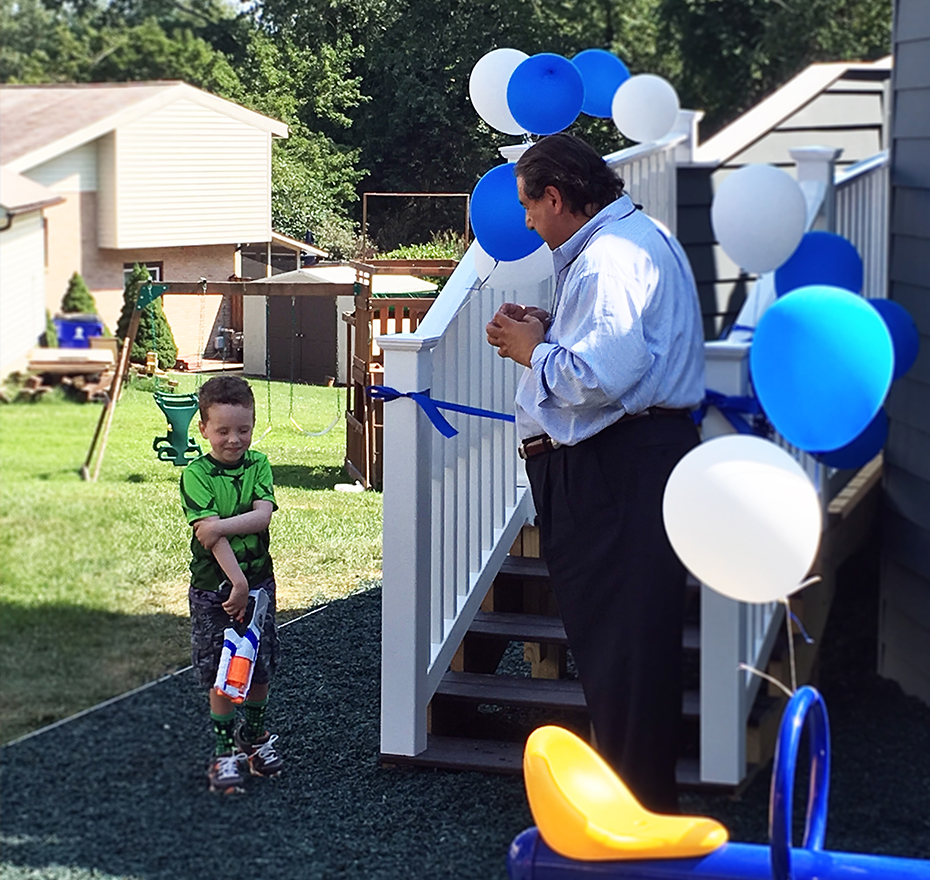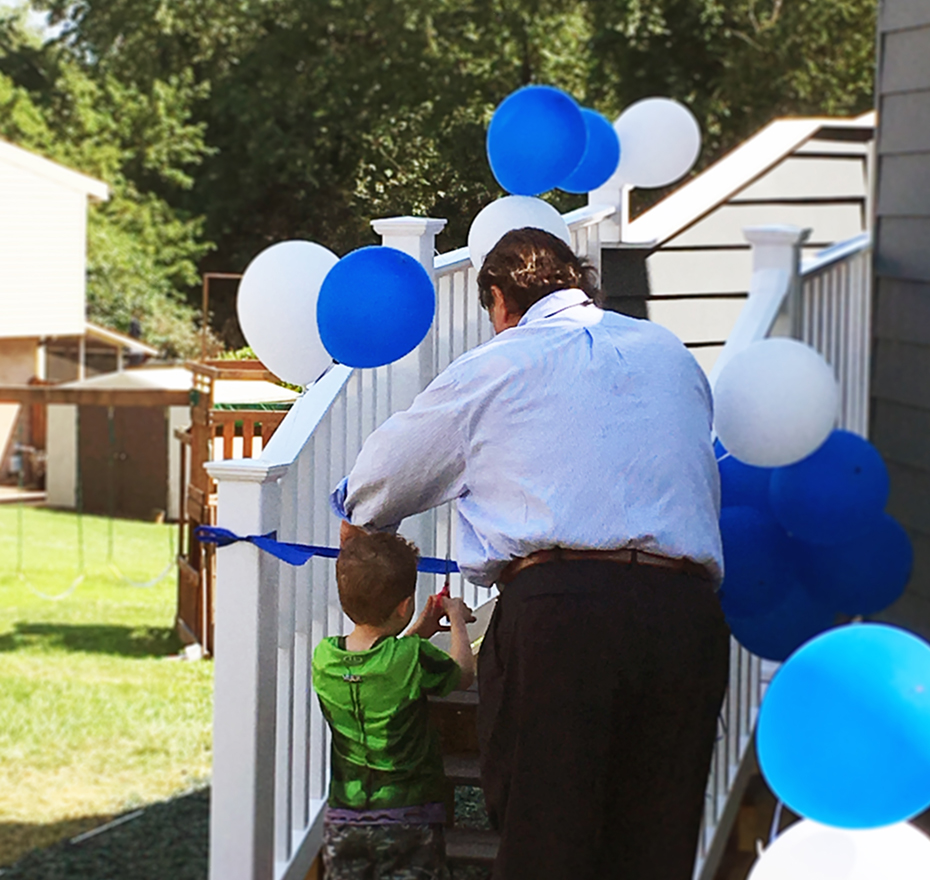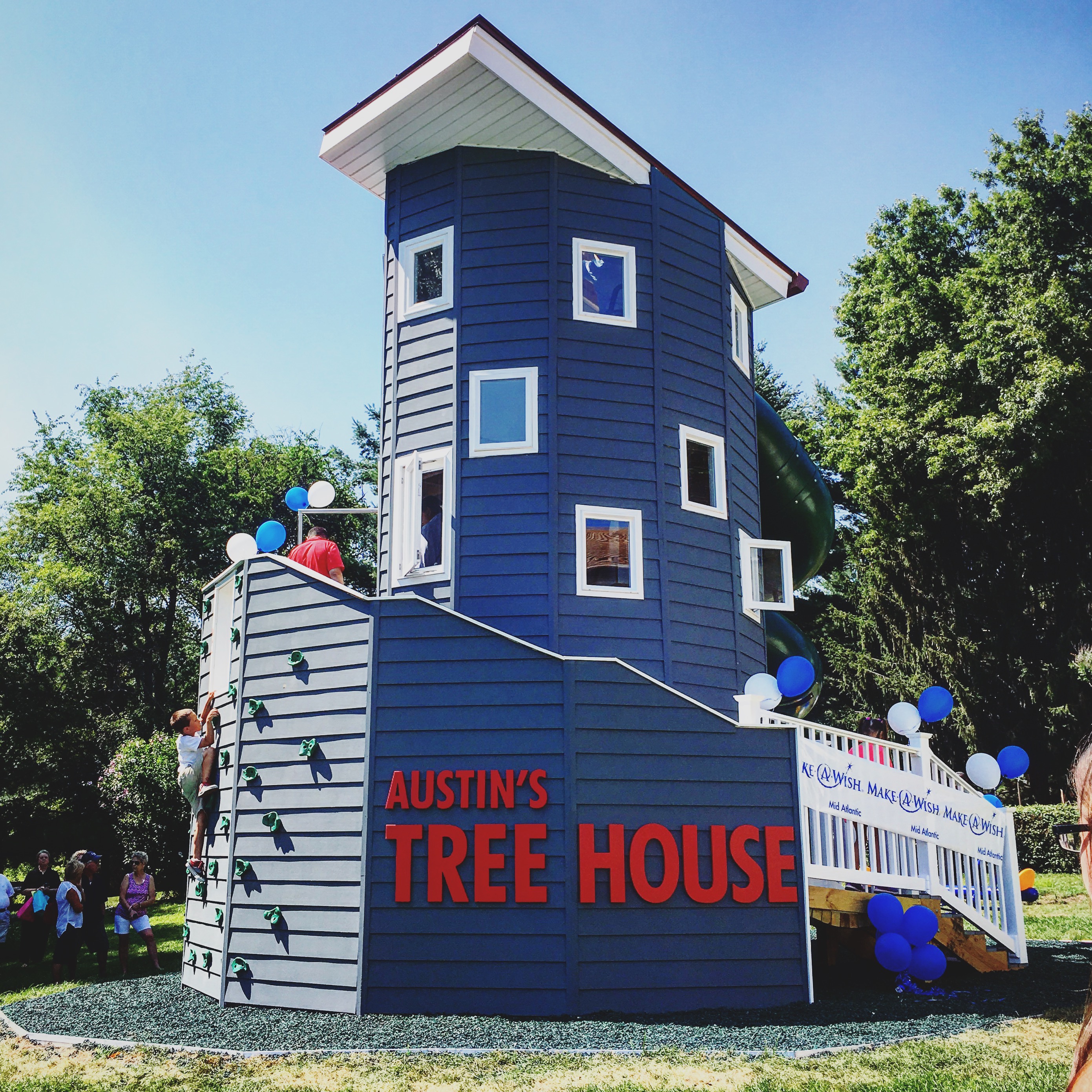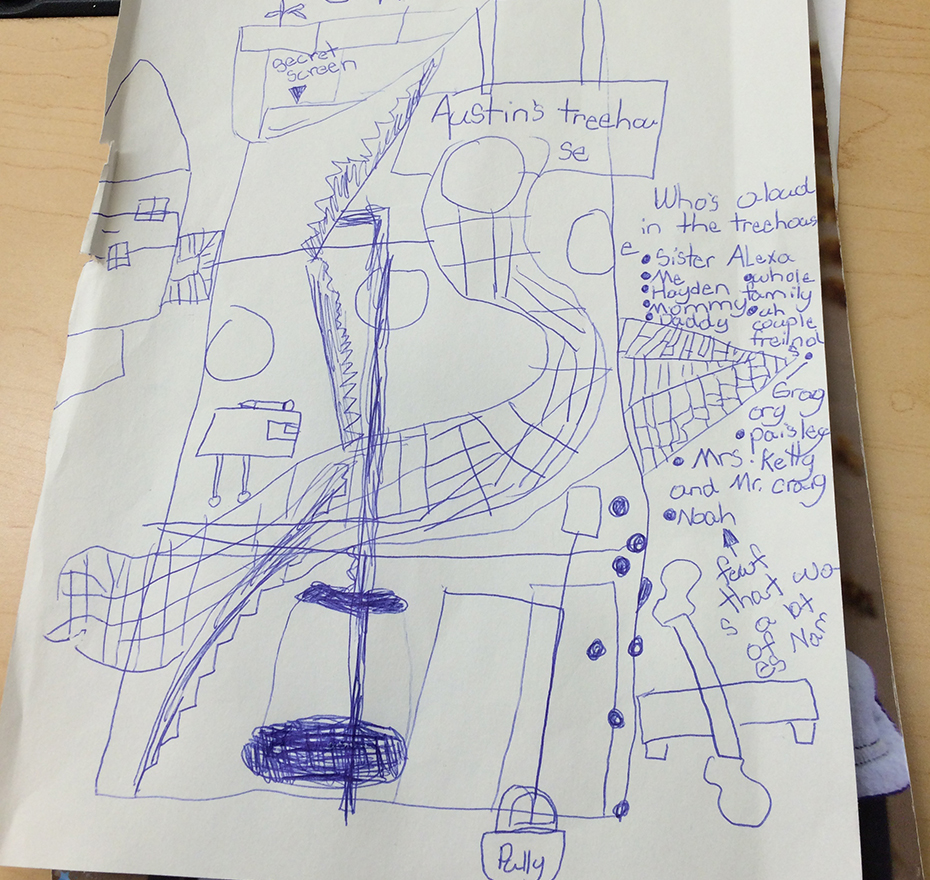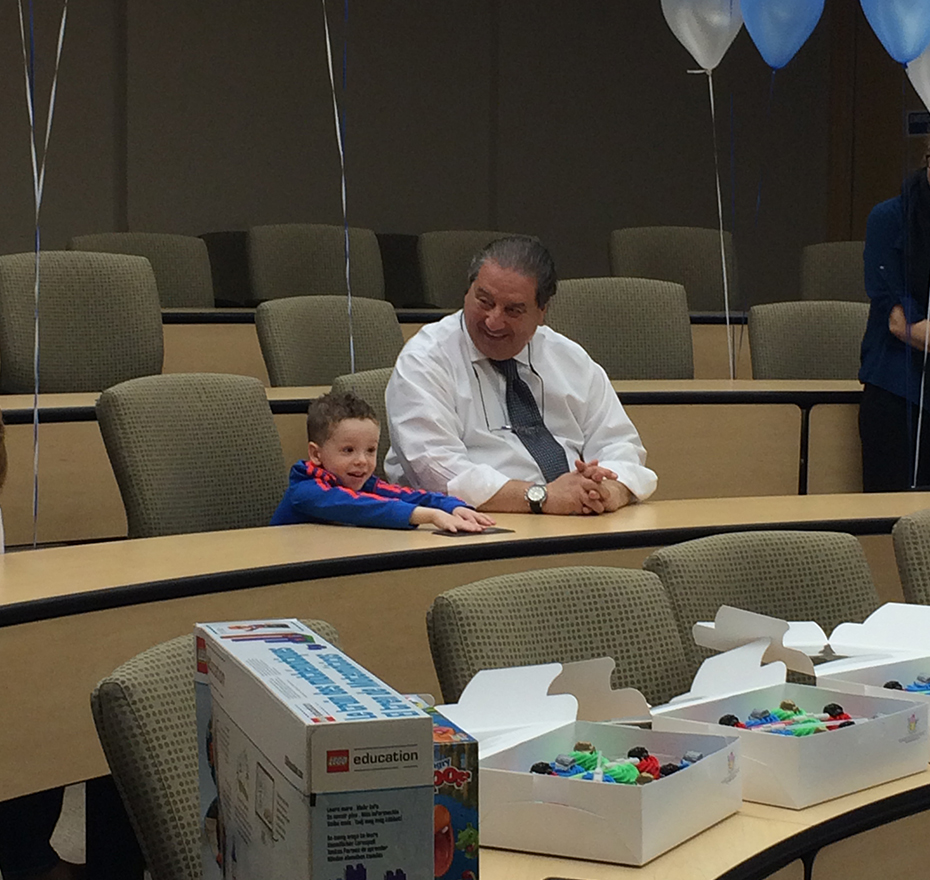 BBB Team: Jessica Anderson, Claudia Bancalari, Hau Bui, Allie Ditzel, Michael Fitzgerald, Rence Gill, Monica Montero, and Betsy Nolen
Austin's Tree House Wish List:
• Three floors (maybe 2 with a lofted area?)
• Glass sliding doors
• Pulley for snacks
• Skylights (for stargazing)
• Telescope
• Chalkboard wall
• See-saw
• 2 kid-sized hammocks
• 2 tire swings
• Rock climbing wall
• Punching bag
• Small table / desk and chair (to do drawing, play with action figures)
• Sliding board ( the higher and steeper , the better)(Green or Blue)
• Fire pole
• Lights
• Wobbly bridge
• Place for their dog (Paisley)
• Sign: "Austin's Tree House"
• Colors: blue and green, red roof
Print Story
More Stories About