Jill Cavanaugh and Gretchen Pfaehler Promoted to Partner
July 24, 2017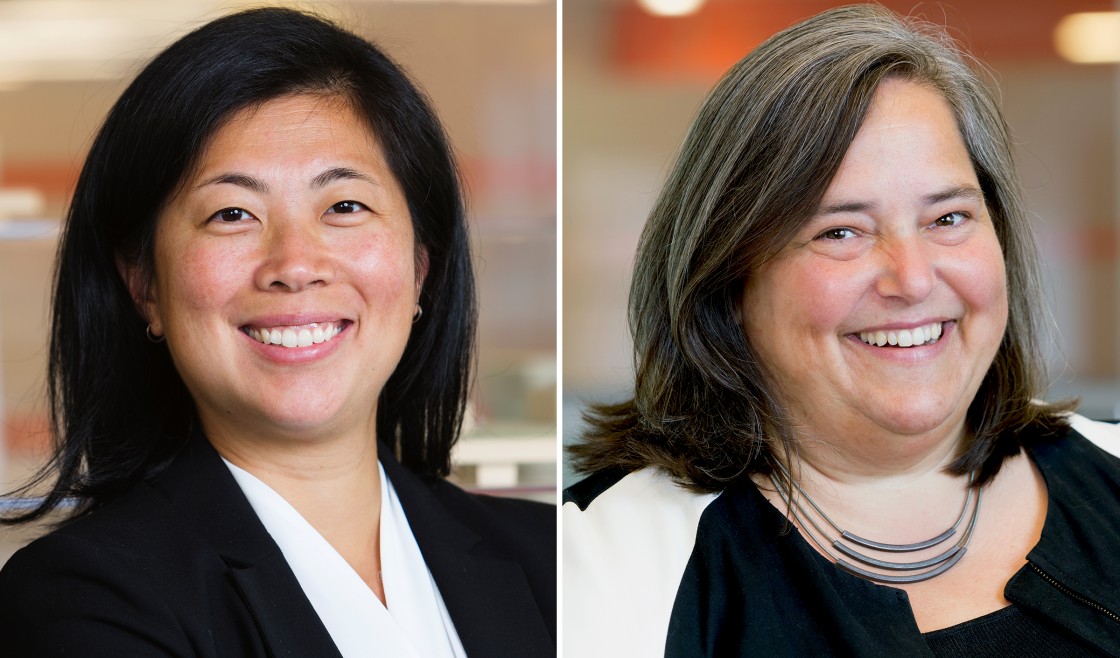 Beyer Blinder Belle (BBB) is proud to announce the promotion of Jill Cavanaugh and Gretchen Pfaehler to Partners of the firm. Both Jill and Gretchen are members of BBB's Washington DC office.
Jill's work focuses on the design, planning, and management of complex public and private projects across a variety of scales. She has depth of experience in the integration of design, historic preservation, environmental compliance, and regulatory approvals at national historic landmarks, including the Statue of Liberty, Lincoln Memorial Reflecting Pool, Arlington National Cemetery, Carnegie Library, Washington Monument, and Washington Union Station. Her international work includes planning and design for sites of cultural significance, including the Holy Mosque in Mekkah and multiple US embassies worldwide.
Gretchen's expertise is in the preservation, restoration, and renovation of historic buildings and sites for clients including the US Department of State, Architect of the Capitol, National Gallery of Art, Smithsonian Institution, US General Services Administration, National Park Service, and other private and institutional clients. She is a board member and past President of the Association for Preservation Technology International, a board member and past chair of the DC Historic Preservation Review Board, and an active member of the American Institute for Conservation of Historic & Artistic Works, National Trust for Historic Preservation, and the American Association for State and Local History.
Jill and Gretchen join the leadership of BBB in looking forward to the celebration of the firm's 50th anniversary in 2018.
Print Story
More Stories About