BBB 50th Anniversary
Highlights
February 05, 2019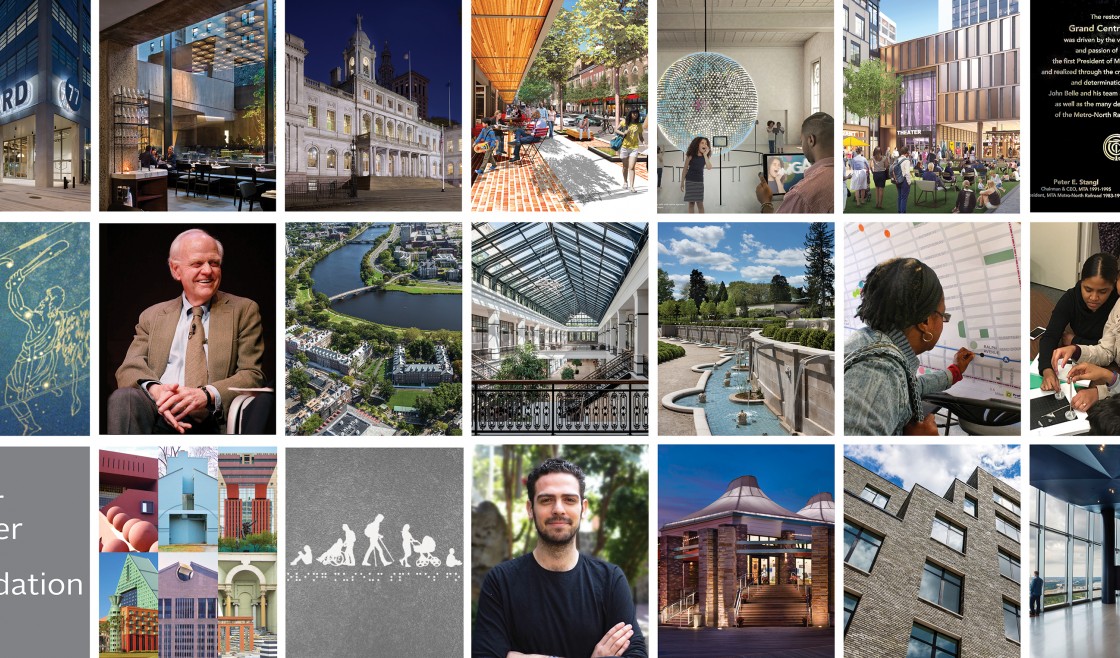 In 2018, Beyer Blinder Belle reflected on 50 years of design and planning focused on the physical and social fabric of our communities and cities. Guided by this legacy, we welcome the firm's next chapters.
Follow us throughout the year as we celebrate our people, our practice, and look toward the future.
Learn more about our mission over five decades in this video.
Highlights of our 50th anniversary celebrations, posted below.
July 26, 2018
Our July emailer highlights our 50th anniversary year to date, including: touring featured BBB projects with OHNY's Monograph in Motion, research underway by our 2018 RED award winners, project openings and other milestones, awards, recognitions, and giving back through the BBB Foundation.
Click here to learn more.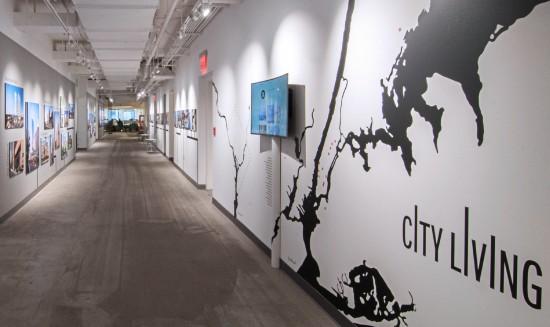 January 7, 2019
In BBB NY's main gallery, the exhibit called CITY LIVING celebrates BBB's recent residential projects. BBB's roots are in residential design, beginning with social and affordable housing in the 1960s, and evolving into an expansive portfolio of urban living.
Click here to learn more.
November 19, 2018
BBB shared Thanksgiving Lunch, a bountiful yearly tradition.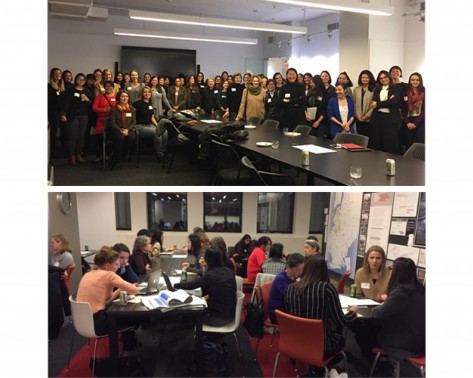 November 15, 2018
BBB hosted the AIANY Women in Architecture Practitioner | Student Mentoring Warm-Up Fall Session.
Click here to learn more.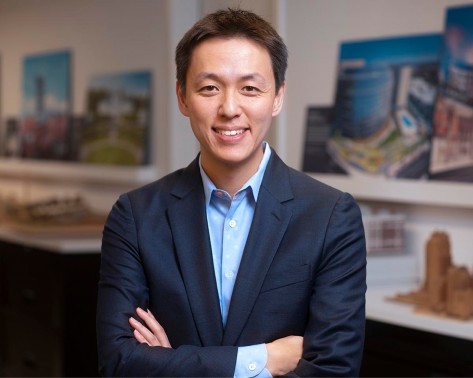 October 16, 2018
BBB was pleased to announce our newest partner, Maxwell Pau, and this year's promotions.
Click here to learn more.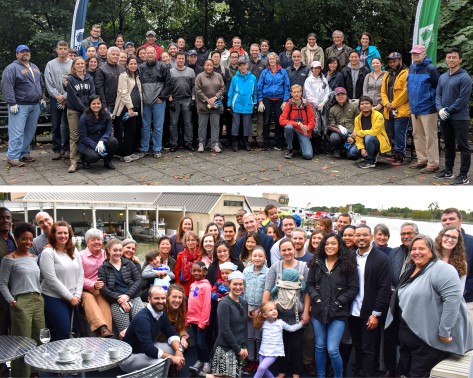 September 26, 2018
BBB's 50th anniversary celebrations included a Family Day at Chelsea Piers, volunteering at Highbridge Park, and a Potomac River cruise.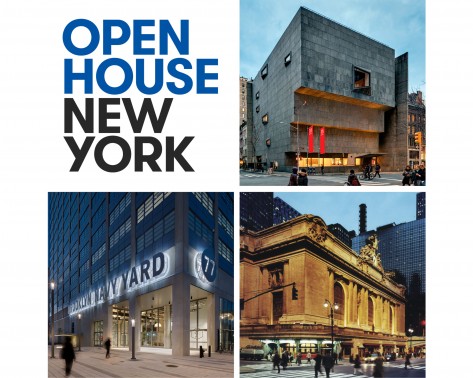 September 24, 2018
Click here to learn more.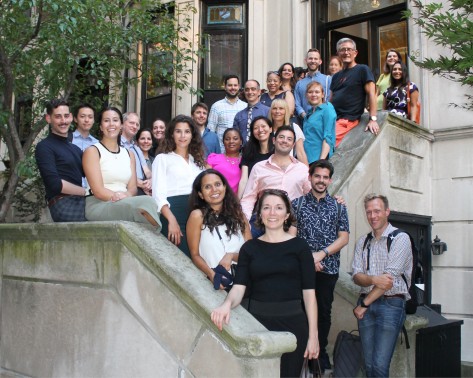 August 6, 2018
As part of BBB's 'Summer of Brooklyn,' Managing Partner Fred Bland invited staff to his Brooklyn Heights townhouse for a walking tour of the neighborhood.
Click here to learn more.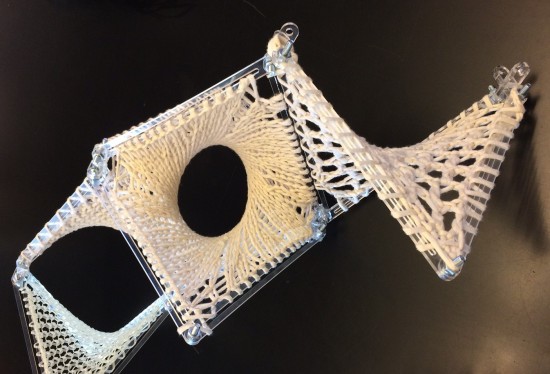 July 24, 2018
BBB's RED (Research, Exchange, Develop) is pleased to announce the winning projects in the 3rd Annual Research Award!
Design for All: No-Cost Accessibility Implementation Strategies for Architects, by Brad Polsky, will consider accessibility issues within the larger context of design + sustainability; and PoMo, by Dana Litowitz, Katie Hummelt, and Rebecca Lesher, will delve into American Postmodern architecture and preservation methods.
Read more about RED, this year's winners, and previous projects.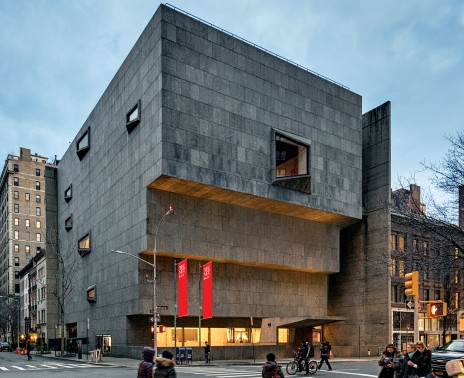 May 7, 2018
Beyer Blinder Belle is honored to participate in Open House New York's Monograph in Motion program during our 50th anniversary year, with tours of the Met Breuer, Building 77 at the Brooklyn Navy Yard and New York City Hall.
"The breadth of the firm's work is no more evident than in its participation in OHNY Weekend–with more than twenty projects over the past fifteen years, Beyer Blinder Belle has helped design or restore more OHNY Weekend sites than any other architecture firm in the city. With this Monograph in Motion series, Open House New York is privileged to help celebrate the 50th anniversary of Beyer Blinder Belle, a firm that continues to shape future of New York."
Read more about BBB's Monograph in Motion program and tour sites.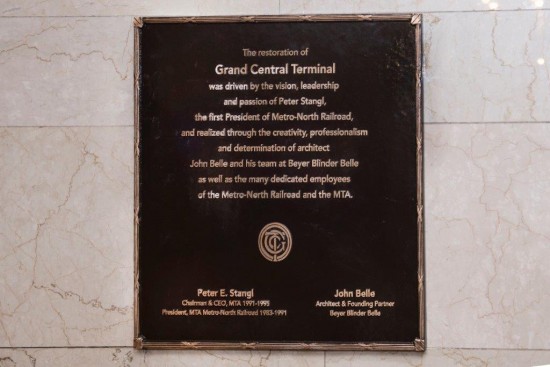 May 2, 2018
"The restoration of Grand Central Terminal was driven by the vision, leadership and passion of Peter Stangl, the first President of Metro-North Railroad, and realized through the creativity, professionalism and determination of architect John Belle and his team at Beyer Blinder Belle as well as the many dedicated employees of the Metro-North Railroad and the MTA."
Inscription on the recently-dedicated plaque at Grand Central Terminal commemorating the relationship between Metro-North's first president, Peter Stangl, and John Belle, late Founding Partner of Beyer Blinder Belle.
Learn more about the plaque and John's efforts leading a revitalization master plan for Grand Central.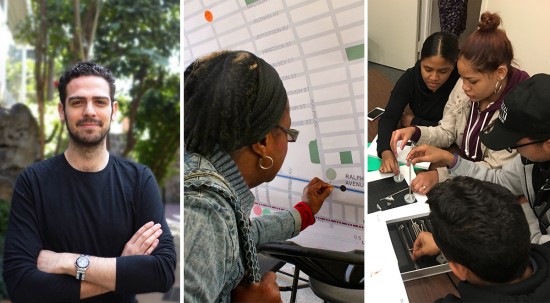 March 23, 2018
The Beyer Blinder Belle Foundation has announced the winners of the Foundation's inaugural awards program. Launched in 2017, the program supports the advancement of architecture, planning, and preservation through three parallel initiatives providing financial support for graduate students, community-based planning, and youth education.
The programs and awardees are:
The John Belle Travel Fellowship: Miguel Sanchez Enkerlin, Yale University
Community Planning Grant: Pratt Center for Community Development, Pratt Institute
Youth Education Grant: ACE Mentor Program of Greater New York
Learn more about the winners here.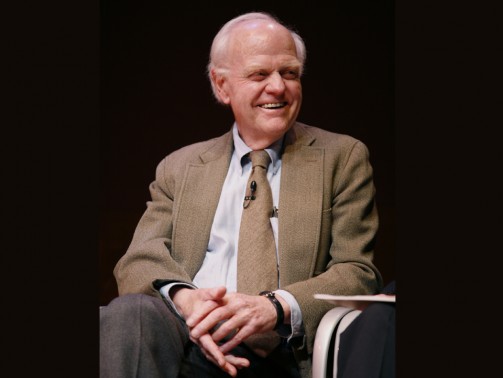 February 28, 2018
The New York Landmarks Conservancy has selected John Beyer for the 2018 Lucy G. Moses Preservation Leadership Award, bestowed annually upon an outstanding individual in the field of historic preservation.
John will be honored at the May 8th Moses Awards Ceremony, along with the owners and stewards of historic buildings across New York City, who completed extraordinary restoration and reuse projects in 2017.
John is the firm's second founding partner to be recognized with this distinguished award. John Belle was the 2012 recipient.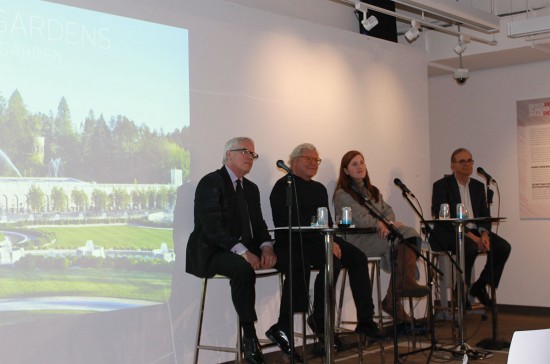 February 14, 2018
Thank you, Scot Medbury (President, Brooklyn Botanic Garden), Jim Garland (President, Fluidity Design Consultants), Claire Agre (Principal, West 8) and Richard Southwick (Partner, Beyer Blinder Belle) for the captivating panel discussion on the revitalization of Longwood Gardens' Main Fountain Garden.
We listened, laughed, and are inspired to go and experience for ourselves the "visceral joy" of the garden.
This was our inaugural event for staff and guests in conjunction with Beyer Blinder Belle's 50th anniversary. Since 1968, the firm has guided the renewal of many treasured cultural resources, ensuring their preservation for generations to enjoy.
The rehabilitation of the 80-year-old Main Fountain Garden – which had been chronically compromised by numerous mechanical problems, aging infrastructure and limited visitor access – revitalizes the historic heart of one of the world's most celebrated public gardens while preserving its exceptional architectural character.
Learn more about the project here.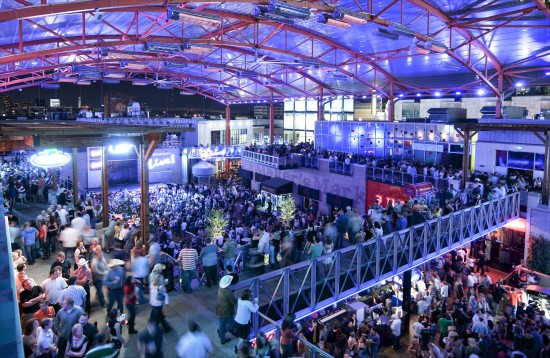 February 5, 2018
Since then, sports-anchored mixed-use developments have recharged cities across the country. A recent New York Times article chronicles the trend, citing Kansas City as a model for success.
Planning and design of mixed-use development around stadiums, arenas, and ballparks are a specialty area of Beyer Blinder Belle's diverse practice. In the spirit of our mission to create dynamic urban places, we have for 50 years worked to bring creativity, place-making, and authenticity to mixed-use and urban projects.
Read more here.
Photos courtesy of The Cordish Companies.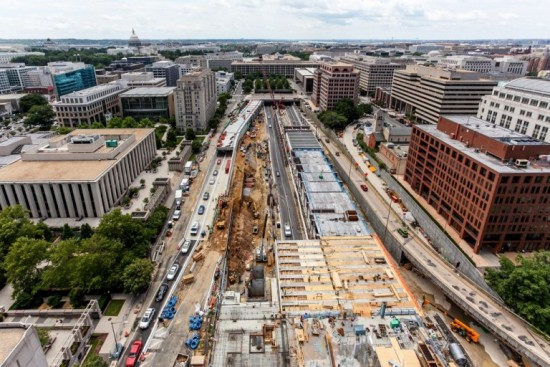 January 25, 2018
By 2020, a large gash in northwest Washington DC will be no more. The three-block-long, 200-foot opening above I-395 runs beneath the nation's capital from New York Avenue to the Southeast Freeway, long separating Capitol Hill from the East End.
This "scar" in DC's urban fabric will be removed with the construction of Capitol Crossing, an ambitious development by Property Group Partners. Five new buildings set atop platforms spanning I-395 will provide 2.2-million square feet of offices, apartments, public open spaces, and retail.
BBB is providing site-wide coordination and overseeing work at the project's two cultural anchors. The Adas Israel Synagogue will be relocated to a historically-appropriate corner site and reoriented in an ecclesiastically appropriate manner, while Holy Rosary Church will receive a Rectory addition in its historic location along the reconstituted F Street.
As we celebrate 50 years of practice, we are privileged to be involved in this transformative urban project, and to further our commitment to healing, restoring and advancing cities.
Read more here.
Photo courtesy of PGP.
January 15, 2018
Starting the new year with inspired thoughts and innovations hatched by our RED (Research, Exchange, Develop) awards.
Over the past two years, four teams from our NY and DC offices explored wide-ranging research topics: data-driven urban design; re-thinking sidewalks; knitting and crocheting as parametric applications in architecture; and creating efficiencies in design and planning software through scripting. Investigations were made possible through independent research awards sponsored by RED, a firm wide initiative that supports innovative ideas with potential to positively disrupt how BBB works and designs. Building Design + Construction named RED one of its "Great Solutions", and we look forward to germinating more innovative ideas within our practice this year.
Print Story
More Stories About
Search by Keyword