A Gorgeous Art Deco Terminal is Hidden in Newark Airport
September 19, 2019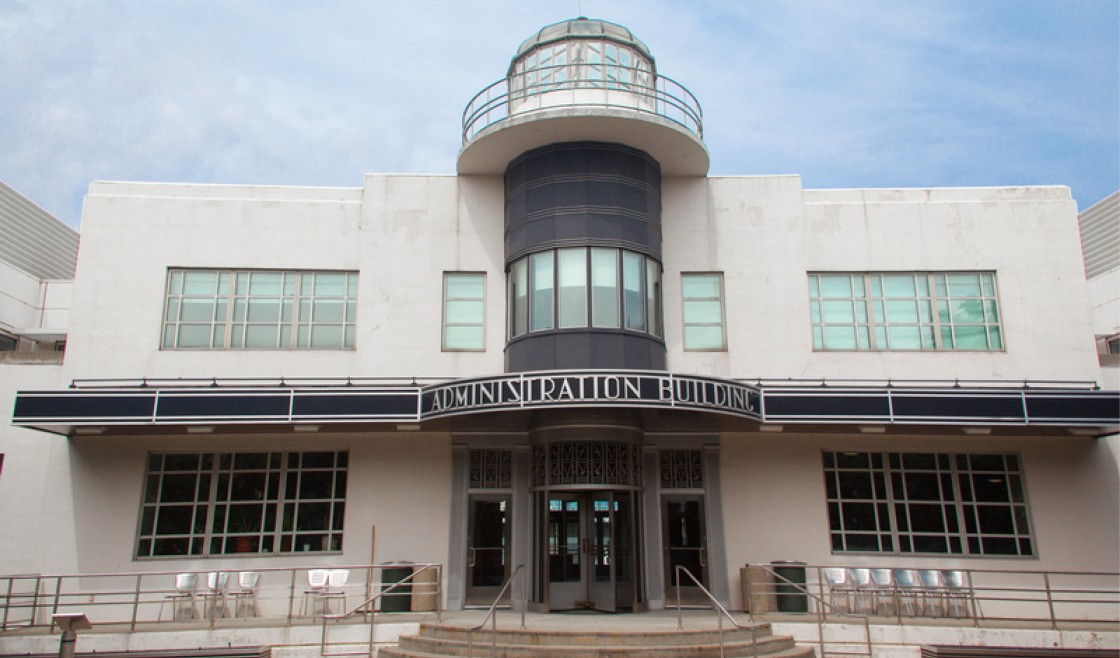 September 10, 2019
by Michelle Young
Is it possible to have an architecturally significant airport terminal, literally hidden in plain sight? It is, if it's been picked up and moved a half mile, its original entrance tucked into an internal courtyard, and is forgotten by the public. Such is the understatedly epic story of Building 1, an Art Deco beauty built in 1935 as the original terminal building of what was then Newark Metropolitan Airport. Among its numerous claims to fame: Amelia Earhart, Wiley Post, and Charles Lindbergh all flew in and out of here, including on some record breaking flights. In fact, Newark Airport had the most active landing strip in the United States in the 1920s and '30s, serving as the East Coast terminus of the Air Mail. Atop Building 1 is one of the first air traffic control centers in the country, and the whole building is listed on the National Register of Historic Places.

Richard Southwick, Partner and Director of Historic Preservation at Beyer Blinder Belle, who led the adaptive reuse of Building 1 called it his "favorite project overall," in a recent interview with us, while discussing his many high-profile restorations over the years including the TWA Hotel, Grand Central Terminal, The Frick Collection, The Metropolitan Museum of Art, the New York Botanical Garden, and many more. He calls Building 1, "the first modern terminal anywhere in the nation." Upon Southwick's recommendation, we took a visit last week with the Port Authority of New York & New Jersey.
Read more in Untapped Cities.
Print Story
More Stories About
Search by Keyword