VIDEO | Maxwell Pau at the Opening of Colony Square Urban Park
May 24, 2019
"Our team was charged with transforming Colony Square's inward-looking design into a highly animated, urban environment that also engages with Midtown [Atlanta] streets…"
Maxwell Pau, AIA, AICP, LEED AP, Partner
"… We accomplished this through a bold retail identity at the bases of Buildings 100 and 400, improved access to the development, and new public realms that are ripe for community gathering. We are thrilled to see the design come to life," said Partner Maxwell Pau, who attended the festive opening of The Grove at Colony Square, a 10,000 SF urban park in Midtown Atlanta. He was interviewed by the press throughout the day and spoke about BBB's vision for connecting a revitalized Colony Square to its neighborhood.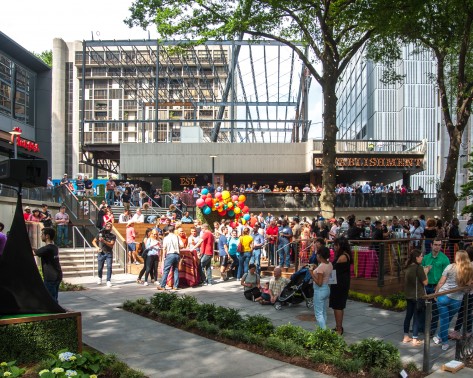 The Grove serves as a gateway to Colony Square's retail and entertainment venues. The Grove, as well as lobby and retail expansions at Buildings 100 and 400, were celebrated all day on May 3 with a lively "Tres de Mayo" party. Atlantans sampled Colony Square's new life and food, while an all-female team of Atlanta artists live-painted the 2,915 SF mural Moon Goddess. Also, vertical construction began on the Main & Main food hall and a dine-in movie theater.
The festivities marked the completion of Phase II at Colony Square, which is undergoing a multi-phase transformation. The mid-century mall is becoming a dynamic open-air, mixed-use hub interwoven with new buildings and public spaces. Colony Square is developed by North American Properties.
The design team includes:
Beyer Blinder Belle: Lead Design Architect
Lord Aeck Sargent: Architect of Record
Site Solutions, LLC: Landscape and Hardscape Architect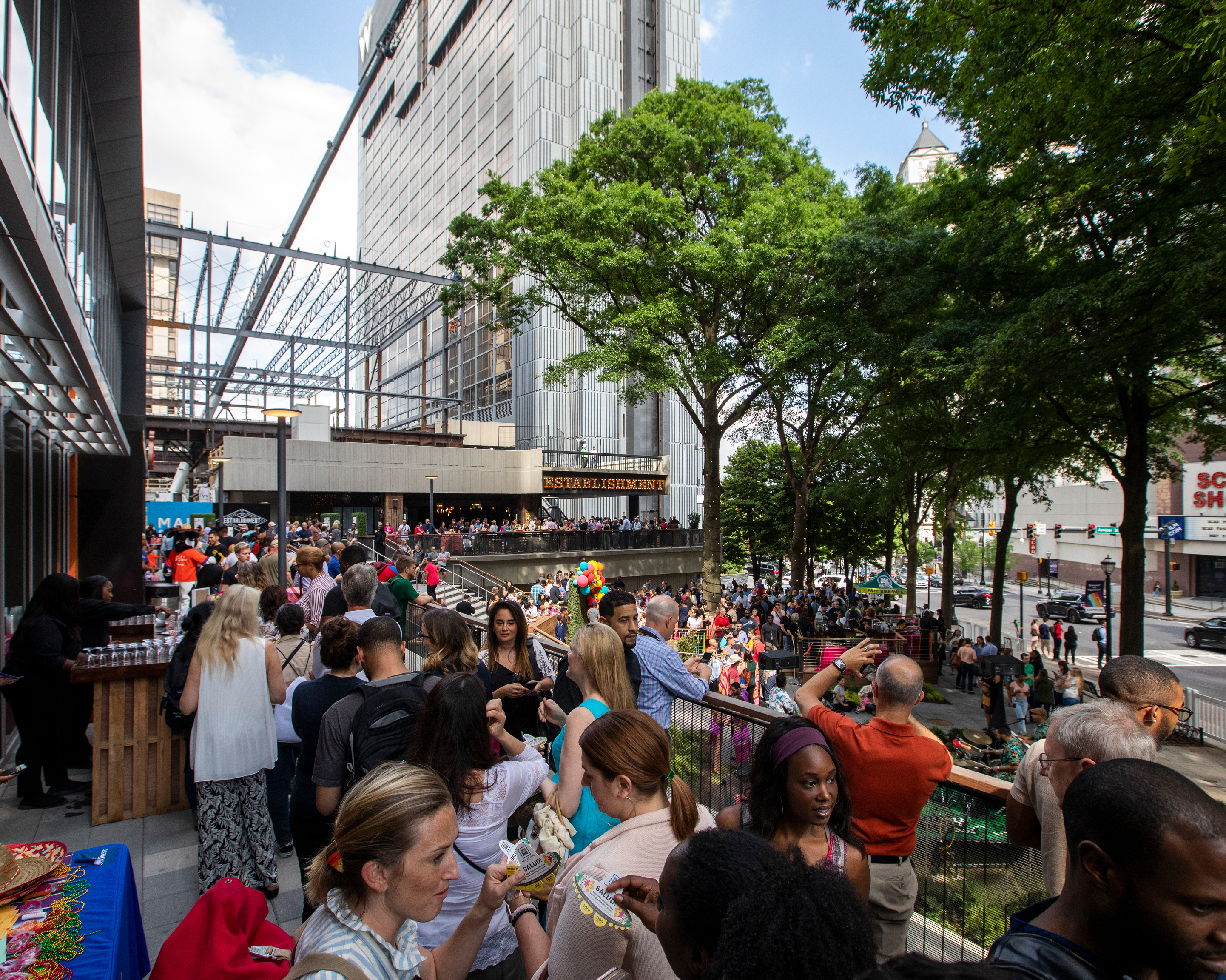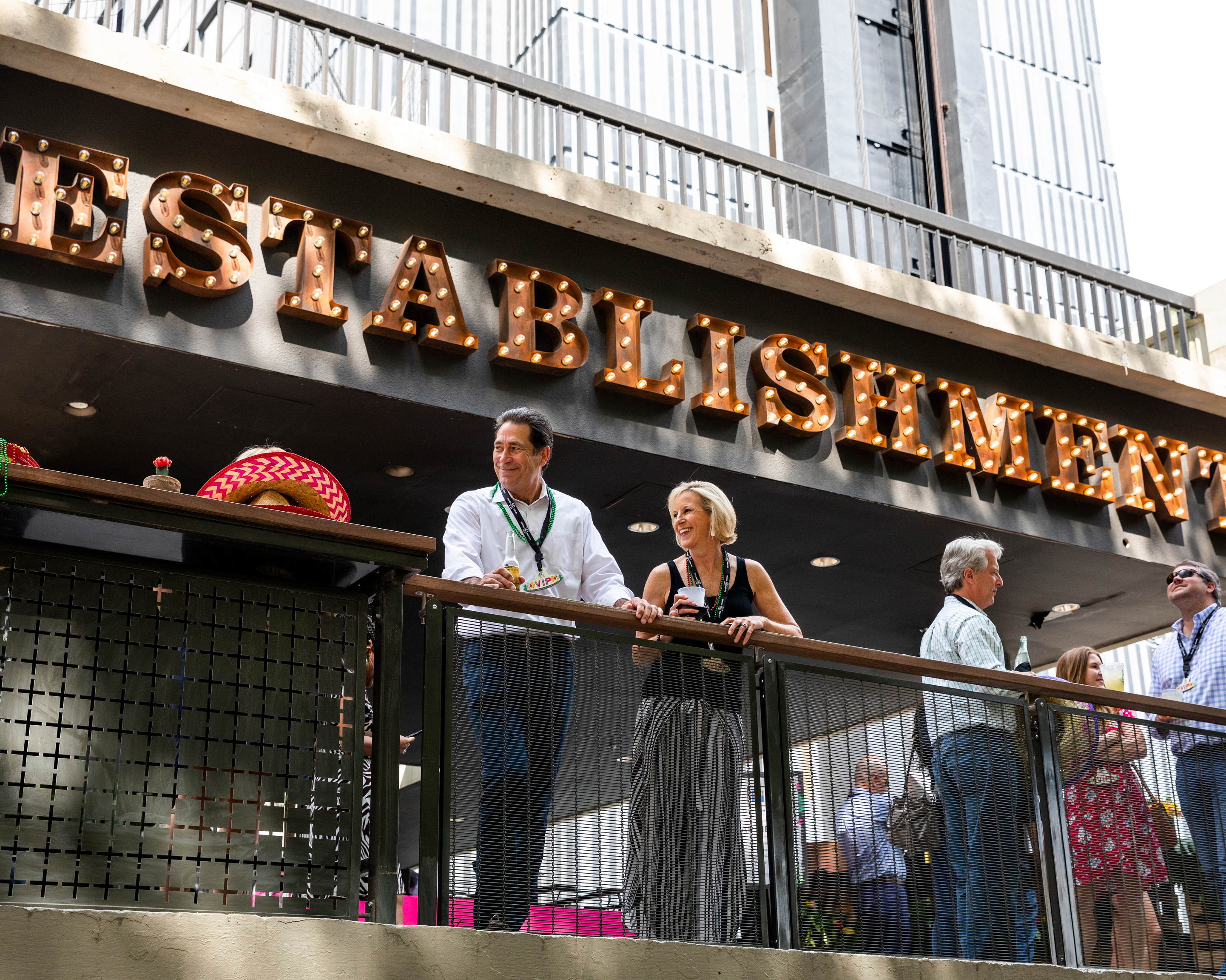 Demolition of existing 2-story mall and start of steel construction for Phase III at Colony Square, Courtesy of Hoar Construction
Below is a selection of recent press coverage:
Atlanta Business Chronicle, Colony Square set to reopen restaurants, launch new greenspace, By Amy Wenk
REBusiness Online, NAP Begins Vertical Construction at Colony Square in Midtown Atlanta, Announces May Openings, By John Nelson
The Atlanta Journal-Constitution, New urban park now open in Midtown's Colony Square, By Raisa Habersham
Curbed Atlanta, Colony Square to debut The Grove, 'Midtown's newest gathering place,' this week, By Josh Green
Atlanta InTown, Colony Square to debut new park as vertical construction on additions begins, By Collin Kelley
Read the Press Release here.
Print Story
More Stories About
Search by Keyword