VIDEO | Carnegie Library Wins 2020 DC Award for Excellence in Historic Preservation
Hany Hassan on the Restoration Process
November 24, 2020
"It's a beautiful jewel in the middle of this green oasis, surrounded by all-glass buildings—so that the contrast between the masonry and scale of this gem of a building and the tall glass buildings around it emphasizes its importance, and maybe makes it more precious."
Hany Hassan, FAIA, Partner
The Carnegie Library on Mount Vernon Square is one of Washington, DC's most stunning buildings and expressions of civic pride. BBB's revitalization of this Beaux-Arts landmark received the prized 2020 District of Columbia Award for Excellence in Historic Preservation, the highest honor bestowed by the State Historic Preservation Officer!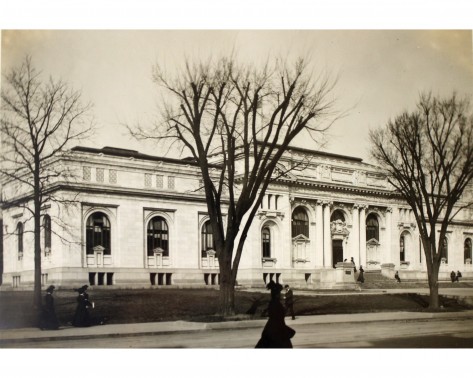 BBB's sensitive restoration integrates contemporary features into the historic building fabric and carefully preserves the historic facades, reinstating the interior's original footprint, and restoring early 20th-century detailing. Watch Partner Hany Hassan speak about the restoration process in the above video and visit the project page to find out more about the building's history and project team.
Print Story
More Stories About
Search by Keyword