Spotlight: Marilyn Marullo
Reflections on 36+ Years Serving BBB
January 15, 2021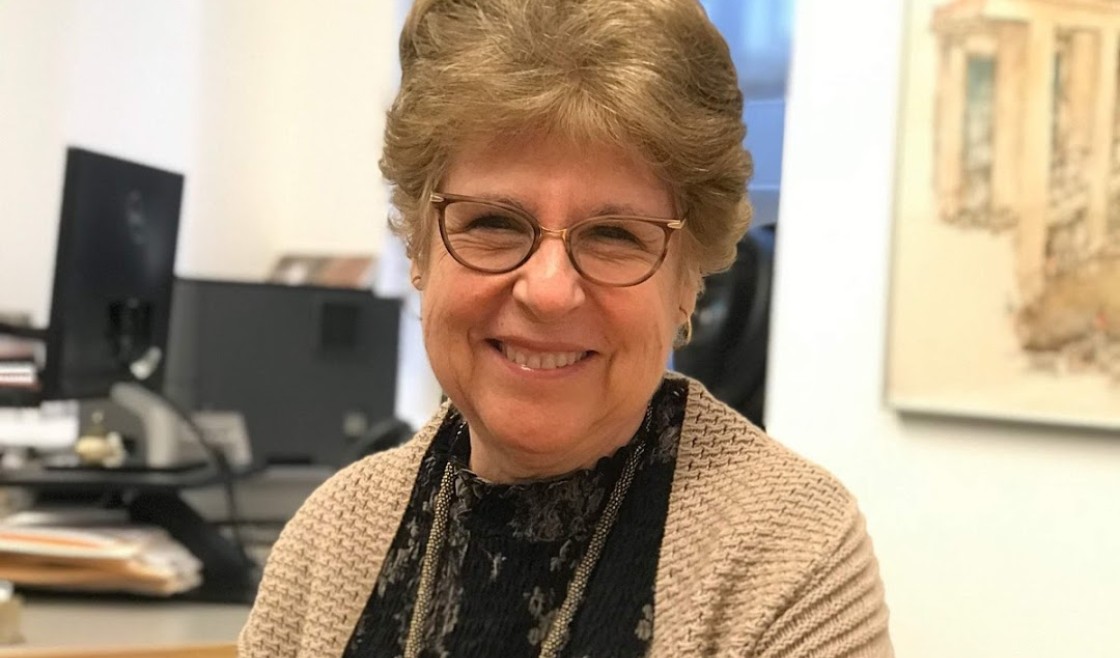 "I walked through Grand Central Station every day. To know that my associates restored it, and I helped contribute to their culture, gave me great joy."
Marilyn Marullo retired from BBB on January 15, 2021, after serving as Chief Administrative Officer for more than 36 years, overseeing BBB's administrative operations and heavily shaping its culture. Marilyn helped guide the firm from a small architectural office in Manhattan's West Village to a multi-disciplinary design firm well regarded in and beyond New York City, Washington DC, and Boston, where the firm has offices.
"Successful architectural firms must closely associate themselves with professionals who bring a different perspective and expertise to the mix. If ever a person represents that partnering of talent, it is Marilyn Marullo who, for more than 36 years, worked with all the partners – indeed, the entire staff – of Beyer Blinder Belle to make it the renowned firm it is today. Our supportive culture and our administrative systems are largely her doing. She is recognized for her leadership not only within BBB but throughout the industry. She will forever be a part of BBB," said Partner Emeritus Fred Bland, FAIA, AICP.
Marilyn's appreciation of the arts initially drew her to BBB. From the beginning, Marilyn's core values and emphasis on collaboration, compassion, and integrity coincided with the collective personality of the partners. Working with a partnership that values equally the design and the business of architecture, Marilyn played an integral role in the firm's daily and long-term management, from strategic planning, legal and insurance matters to overseeing staffing and human resources, facilities, and technology. As a past president and board member of the New York Chapter of the Society of Design Administrators (SDA), Marilyn addressed numerous professional organizations, sharing her expertise on such topics as policies, procedures, and strategic planning. Read more about Marilyn and her 35 years of involvement in the May 2020 issue of SDANY's Skylines.
Marilyn holds a Bachelor of Science degree from the University of Connecticut and has Certificates in Business/Finance and Managing Design Firms from the University of Pennsylvania's Wharton School of Business and the Harvard Graduate School of Design, respectively.
Here is what a sampling of the thousands of BBB employees she touched and influenced had to say upon learning of Marilyn's retirement:
"You are an icon to the office."
"Your humor, wisdom, strategic thinking and spirit are firmly imprinted in everything we do at BBB. You've given us so much – both professionally and pastorally – and established the flavor of the office like nobody else."
"Marilyn's smile and kindness whenever I would speak to her or even just pass by was always so heartwarming and genuine!"
"I will miss your presence and influence in the office. I learned so much from your compassionate spirit."
"A GREAT mentor!!!"
"We will miss her laugh."
Print Story
More Stories About