BBB at the General Society
The Labor, Literature and Landmarks Lecture Series
July 28, 2014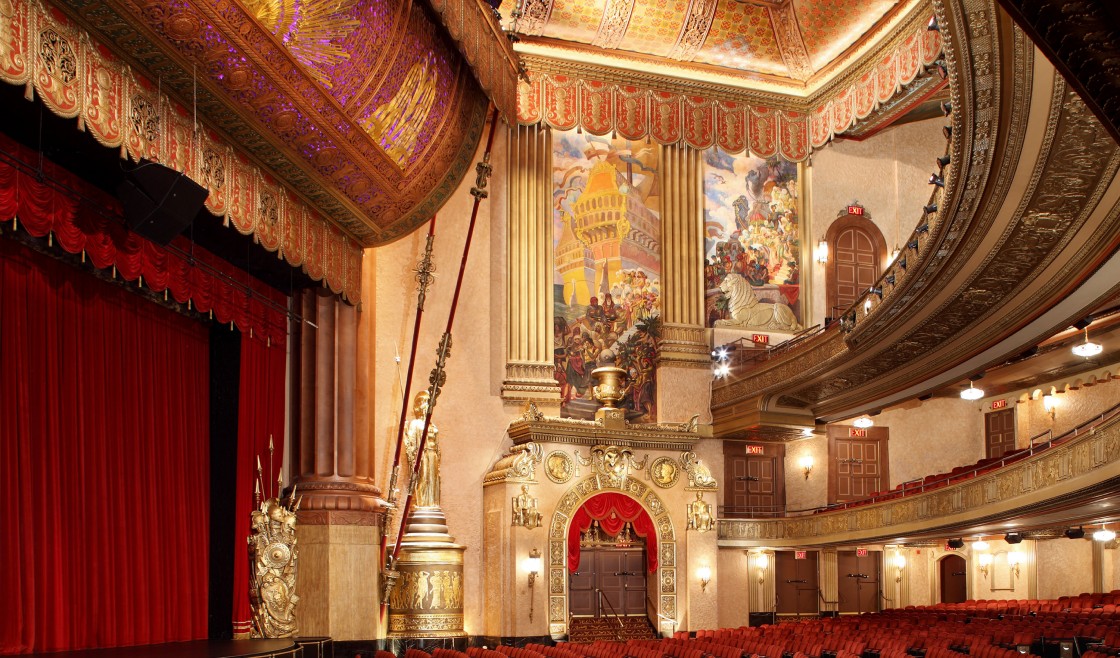 The General Society of Mechanics & Tradesmen of the City of New York was founded in 1785. For more than 200 years, the General Society has selected four New York architects to highlight iconic buildings and landmarks of social, historical and cultural significance at their Labor, Literature and Landmarks Lecture Series. The Lecture Series pays tribute to the art of craftsmanship by featuring master artisans who lecture about the intricacies of their specialized crafts. The lectures are held in the General Society's Library, founded in 1820, the second oldest library in New York City and one of three remaining private membership circulating libraries.
Frank J. Prial, AIA discusses BBB's award-winning work on the restoration of the lobby of the Empire State Building. This presentation examines many of the project's challenges, including the location of matching finishes and materials, the integration of modern technologies, and the elaborate approvals process with the New York City Landmarks Preservation Commission. By carefully researching and respecting the intent of the building's original architects, BBB took the most famous building of the 20th Century back a few steps in order to prepare it for the 21st Century.
Watch Frank's full lecture below: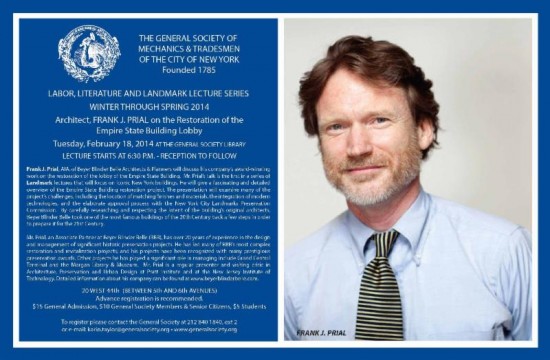 ///
---
Cleary Larkin, Associate, shares insights on BBB's interior restoration of Beacon Theatre, a New York City interior landmark, re-opened in 2009. She presents an in-depth look into the restoration process and the history of the Beacon Theatre's evolution from neighborhood movie theatre to its current use as a premier rockhouse venue.
Watch Cleary's full lecture below: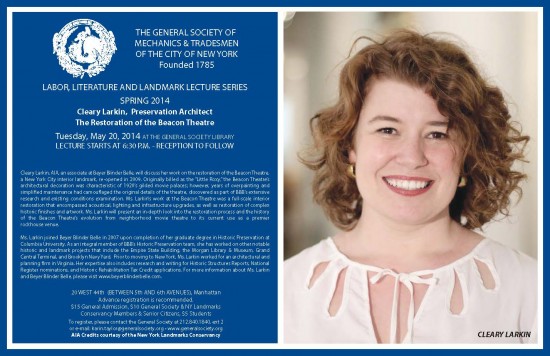 ///
---
Architectural Historian and Preservation Planner Kate Lemos McHale, Senior Associate at BBB, discusses New York's finest Beaux Arts Masterpieces – The Metropolitan Museum of Art, New York Public Library, and Grand Central Terminal.
Watch Kate's full lecture below: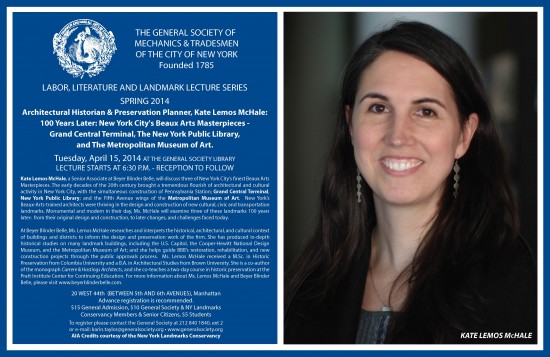 Print Story
More Stories About
Search by Keyword