Designing Authentic Retail Environments
July 20, 2015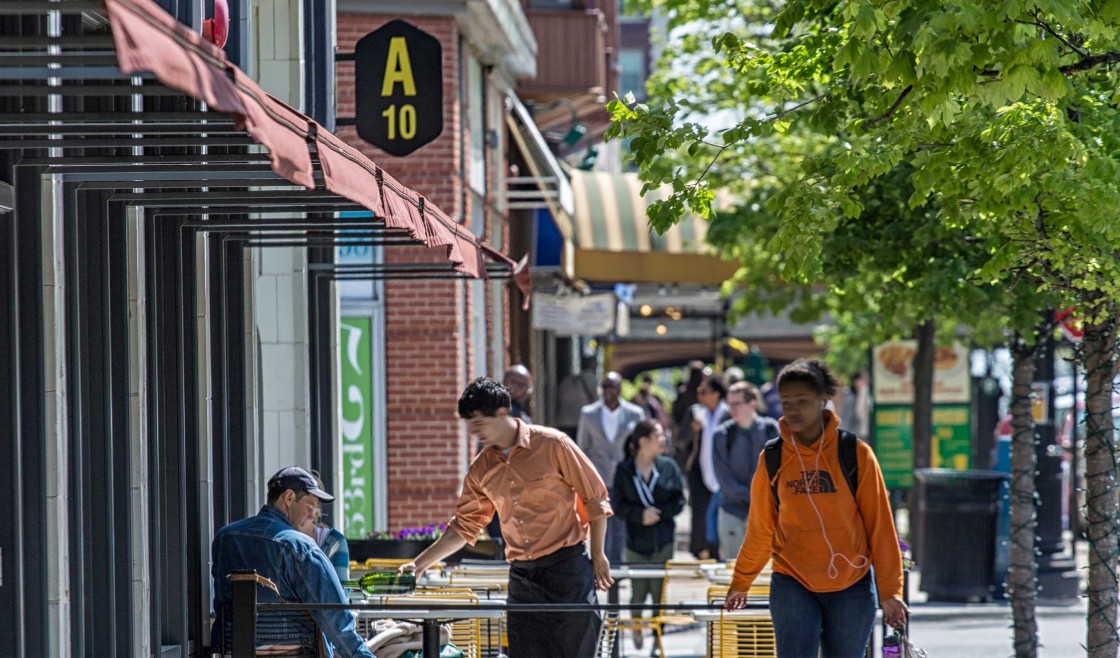 In his article for Urban Land, writer Sean Slater presents several case studies illustrating the rise of anti-suburban shopping destinations: authentic, urban retail environments purveying locally-crafted goods alongside mass produced merchandise. Among the projects featured is Chicago's 53rd Street retail district, excerpt below:
Crafting Authenticity for Retail Destinations
Urban Land, July 13, 2015
By Sean Slater
"Financing authenticity on the larger scale is a challenge. One successful strategy is to rely on public/private partnerships. LAB Holding's third anti-mall, the Anaheim Packing District, opened in 2014 as the result of a public/private partnership with the city of Anaheim.

In Chicago, the city called on the University of Chicago to help revitalize the 53rd Street retail district a few blocks north of the university's Hyde Park campus. "In the early 1900s, the street was home to hotels, residences, live theaters, fine dining, local retailers, and a strong office population," says Jim Hennessy, associate vice president for commercial real estate operations at the university. But by 2000, the district suffered from blight. Seeing an opportunity to support economic development in the community and help attract top scholars, researchers, and students, the university started by purchasing the long-vacant historic Harper Theater in 2002.

The revitalization effort relied heavily on community input. "Through a series of community workshops that began in 2007, Hyde Park residents and business owners identified the need for more retail options and amenities along 53rd Street," says Hennessy. "The University of Chicago and the city of Chicago combined resources to redevelop Harper Court, a mixed-use project led by Vermillion Development that became the anchor for revitalization of the entire corridor."

Harper Court comprises office space for university employees, a Hyatt Place hotel, and 75,000 square feet (7,000 sq m) of retail space, including local retailers alongside national retailers such as Chipotle and Starbucks. The Harper Theater was restored and reopened as a neighborhood movie theater in 2013. "Its movies now play to sell-out crowds," Hennessy says."
Print Story
More Stories About