Berlin Wall Panel Unveiled at the US Diplomacy Center in Washington DC
August 19, 2015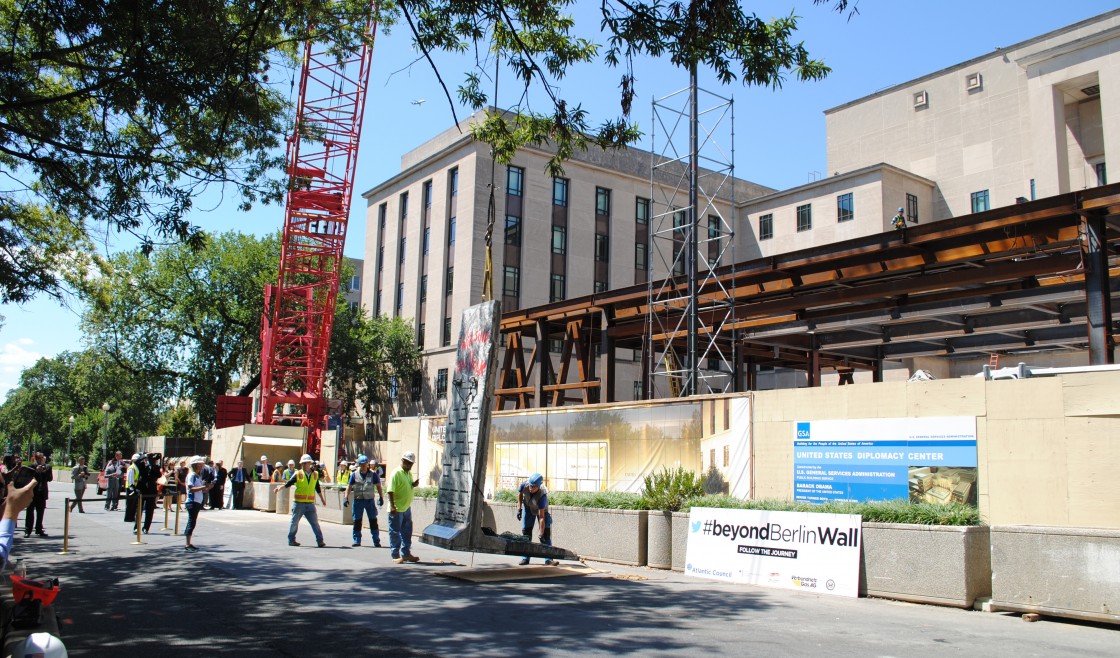 On Thursday August 13th, 2015, dignitaries from the US Department of State and the German Embassy gathered at the site of the new US Diplomacy Center for the unveiling of the museum's first exhibition piece - a historic segment of the Berlin Wall. Members of the Beyer Blinder Belle team including Lead Designer Hany Hassan, FAIA, and architects Carl Chapman, Michael Fitzgerald, Rence W. Gill, Steven D. Lee, and Bodh N. Ramdeo were present as the three-ton 12 x 3 foot concrete panel was lifted by crane and placed inside the Diplomacy Center, which is currently under construction.
"This remarkable piece of the Berlin wall symbolizes the power of diplomacy," said Hany Hassan, "and carries the signatures of world leaders whose efforts were instrumental to the process of German reunification." The collection of over 20 signatures includes those of former US President George H.W. Bush, former US Secretary of State James Baker, former Soviet leader Mikhail Gorbachev, and former Polish President and Solidarity leader Lech Walesa. These signatures appear on the side of the panel that faced East Berlin along with the German words "Wir sind das Volk" which translates as "We are the people" and was a popular slogan of East German demonstrators in 1989. The West Berlin face features the work of Leipzig based graphic artist Michael Fischer.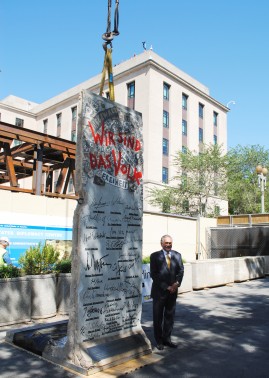 The panel was presented as a gift to the Washington DC based foreign policy think tank, the Atlantic Council, by the German energy company Verbundnetz Gas in Leipzig last October, during a series of public events marking the 25th anniversary of the 1989 protests. It was brought to the US and displayed at the German Embassy in Washington DC before reaching its final destination at the Diplomacy Center. You can track this journey on Facebook, Twitter, and Instagram using the hashtag #beyondBerlinWall.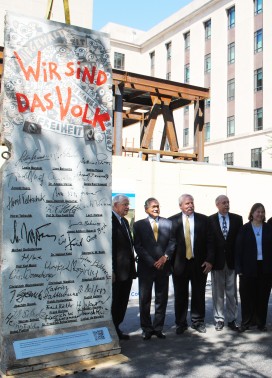 Patrick Kennedy, Under Secretary for Management at the US Department of State, spoke at the event on Thursday, alongside Atlantic Council Executive Vice President Paige Ennis, and Deputy Chief of Mission for the German Embassy, Philipp Ackermann.
The Diplomacy Center is located at Department of State Headquarters in Washington DC and will open to the public in 2016. The museum will tell the story of American diplomacy through a collection of remarkable artifacts, educational programs, and state-of-the-art interactive technologies that support real-time connections with embassies and exhibits throughout the world.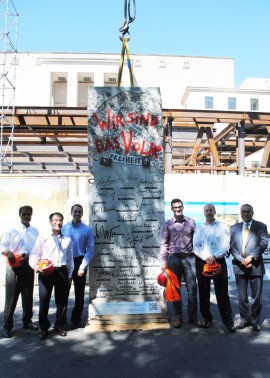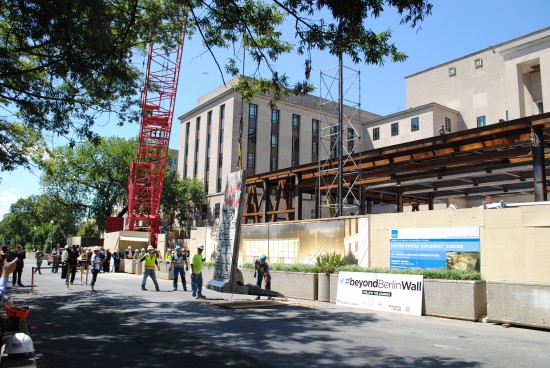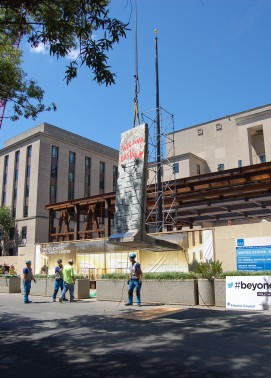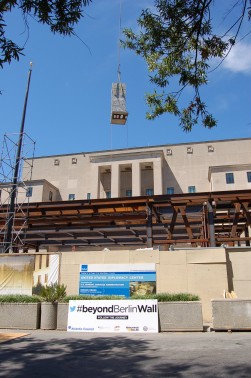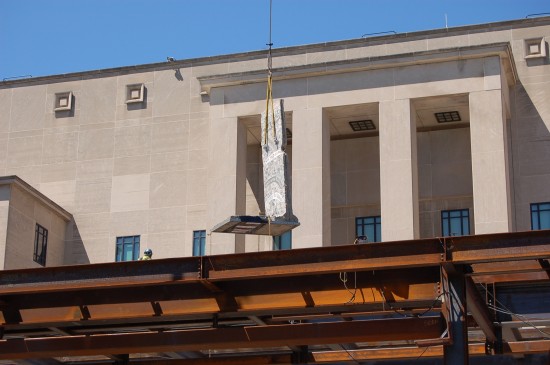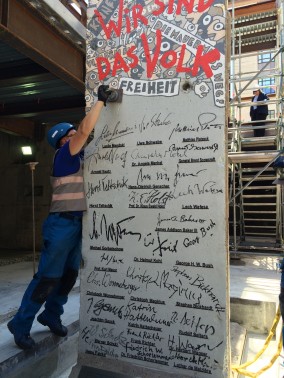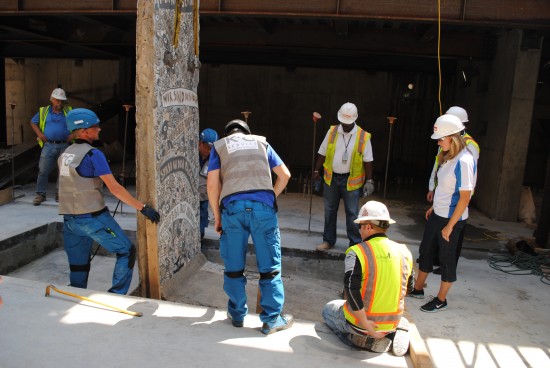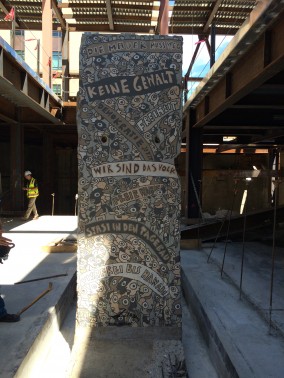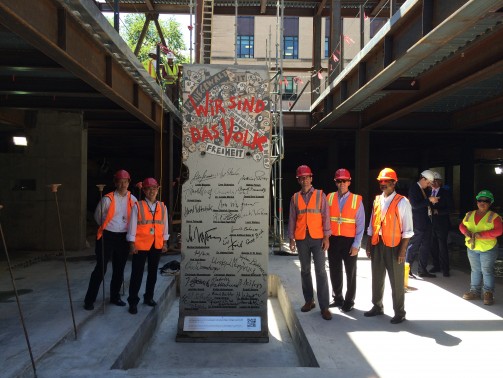 Print Story
More Stories About
Search by Keyword