In Construction: Central Place
A Mixed-Use 24/7 High-Rise Community in Rosslyn, VA
January 13, 2016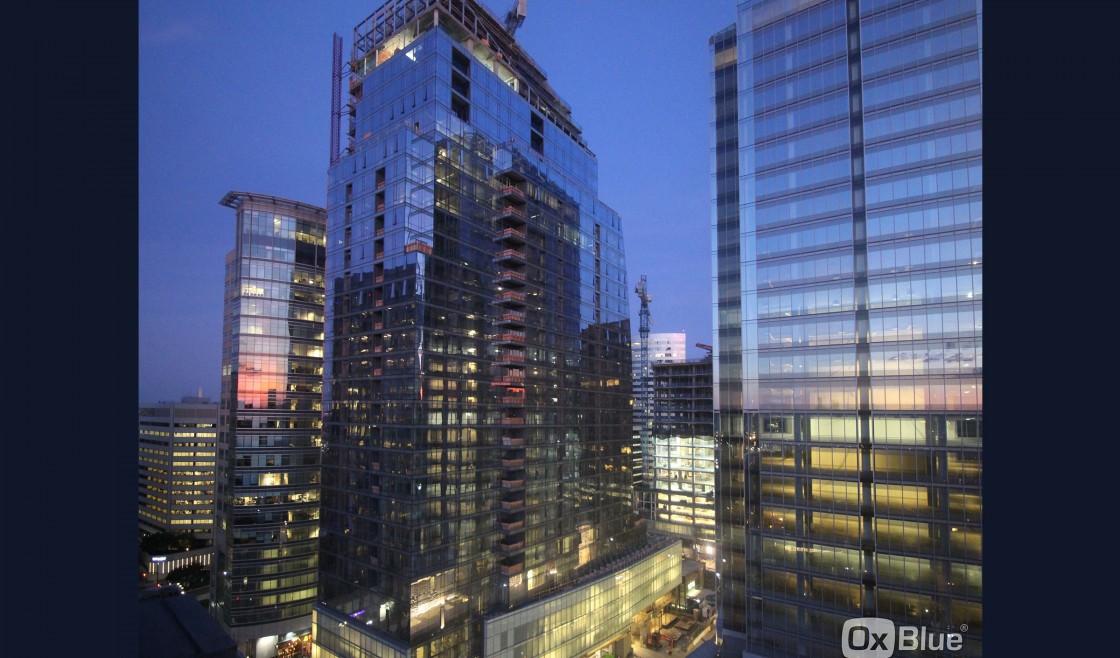 In our first installment of "In Construction," a new series that explores behind-the-scenes building technologies and methods, we take a look at Central Place* and three unique aspects of the project: the challenges of building within and connections around a transit hub; capitalizing views atop Metro DC's tallest building; and the James Carpenter-designed lobby.
*above photo updated July 2016
Transit Hub
Central Place is located in the center of downtown Rosslyn directly across from the Rosslyn Metro, where three train lines, local bus routes, interstate buses, and bike share programs intersect and form one of the busiest hubs within the Washington DC metro area. The bedrock between the Metro and Central Place provides adequate support for the site and eliminated the need for reshoring of the structures. However, seismic monitoring equipment was used to detect any impact of the bedrock blasting on the active WMATA station structure.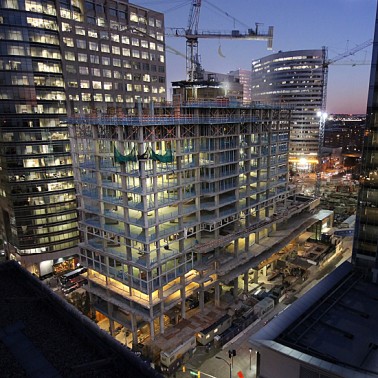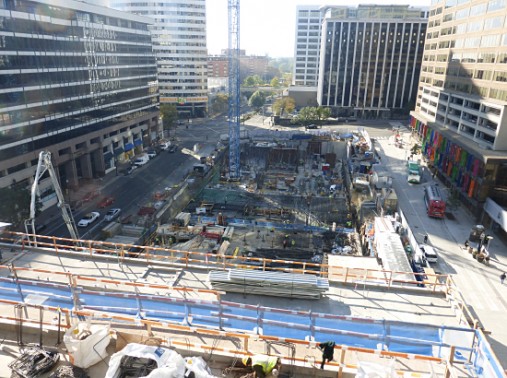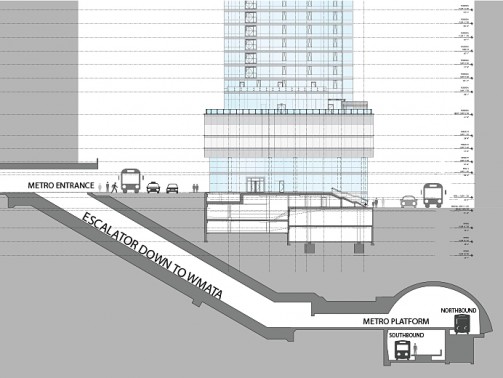 Metro DC's Tallest Building
A public observation deck is located within the office tower and will provide expansive and panoramic views across Washington DC and Northern Virginia, including of The National Mall, monuments, and Arlington Cemetery. With both indoor and outdoor viewing areas, the observation deck will be a year-round destination.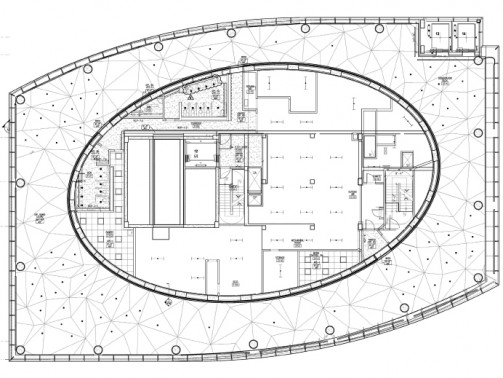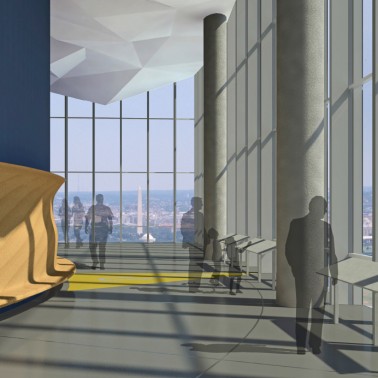 Luminescence
BBB has teamed with James Carpenter Design Associates to provide a sculptural entrance to the Central Place Office Tower. Made from glass, acrylic panels, and LED sheets, the assembly will create a diffuse lighting effect within the lobby and a distinct overall experience for visitors. The sculpture highlights the client's dedication to promoting artists and public art; light sculptures by other artists are also being conceived for the public plaza between the two towers. The work of local artists will be displayed in the public interior spaces of both towers.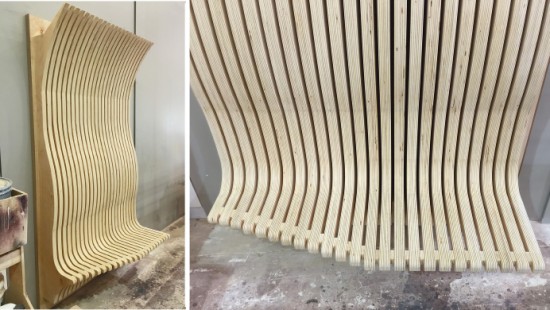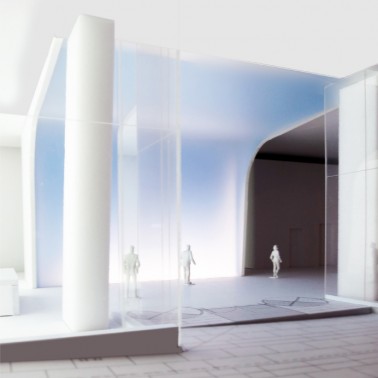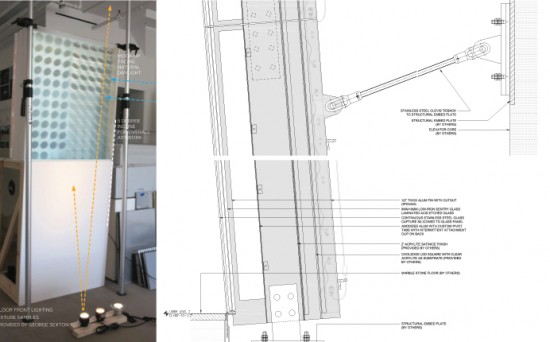 ---
More About Central Place…
Central Place is a mixed-use development comprised of a pair of high-rise towers, one residential and one commercial, located across the Potomac River from Washington, DC and visible from the National Mall. When completed, the office building will be the tallest in the Metro-DC area, featuring 521,000 SF of office space and 44,500 SF of street-front retail and restaurants. The residential building will include 377 units and 821 above- and below-grade parking spaces. The project is intended to enhance an area that currently suffers from limited amenities and pedestrian character, and to create a lively, urban destination. In the office tower, the addition of an open-air multi-use plaza, an observation deck with expansive views of the capital region, a commuter passageway, and public art all help to achieve these goals.
BBB Team

Maxwell Blakeney

Hau Bui

Karen Burditt

Michael Fitzgerald

Yolanda Grate

Monica Montero

Bodh N. Ramdeo
Location Rosslyn, VA

Client  The JBG Companies

Size  1 million SF (377 units)

Completion Date  Targeted 2017

Certification  Targeted LEED Gold

Contractor  Clark Construction
Print Story
More Stories About
Search by Keyword