BBB Designs Seasonal Rooftop Venue At W New York In Union Square
September 14, 2020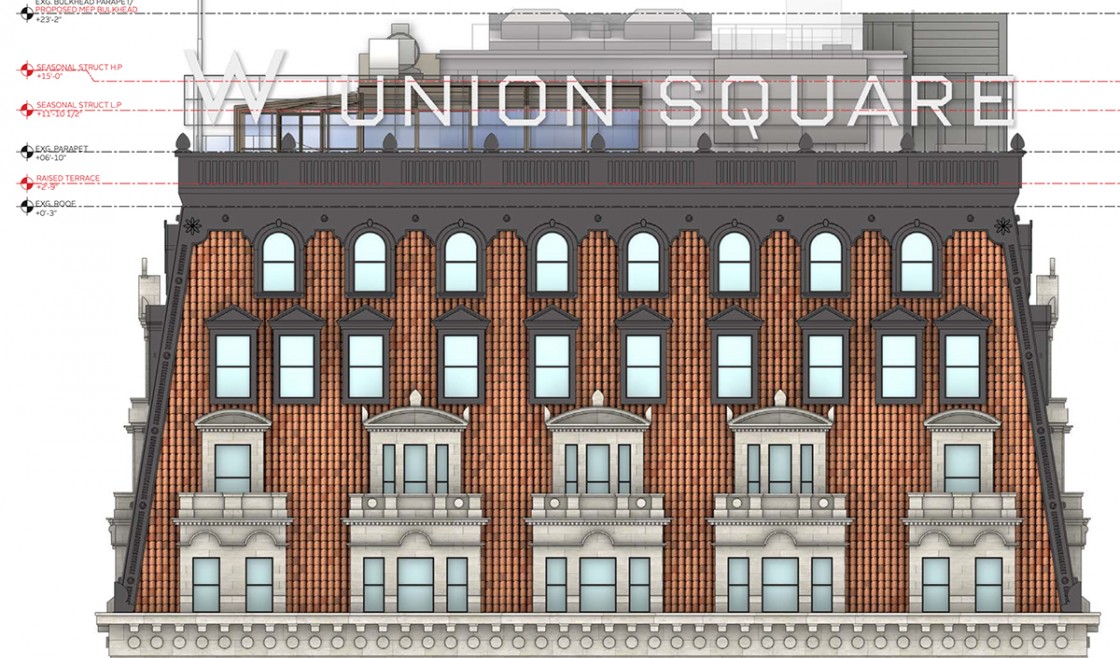 In
New York Yimby
, see BBB's design for a seasonal rooftop venue at W New York hotel in Manhattan's Union Square.
September 13, 2020
by Sebastian Morris
The Landmarks Preservation Commission is now reviewing proposals to construct a seasonal rooftop venue at W New York hotel in Union Square, Manhattan. Designed by Beyer Blinder Belle, renderings of the proposed addition were first revealed at a public hearing on August 25, 2020.

The preliminary renderings depict a 15-foot-tall, glass-enclosed volume with dark metal supports and a partially retractable roof. If approved, the project would create 2,180 square feet of new amenity space.

To accommodate the seasonal venue, the project will need to relocate existing AC units, a large generator, and exhaust systems. The proposals also call for an enlargement of the existing MEP bulkhead, extension of the existing stair bulkhead to connect into the venue, and a raised walking surface to create an outdoor terrace. The new terrace would include what appears to be light landscaping and a temporary viewing platform with glass railings.
Read more in New York Yimby.
Print Story
More Stories About
Search by Keyword