BBB Expands Boston Office to Support Growing Presence in New England
October 19, 2023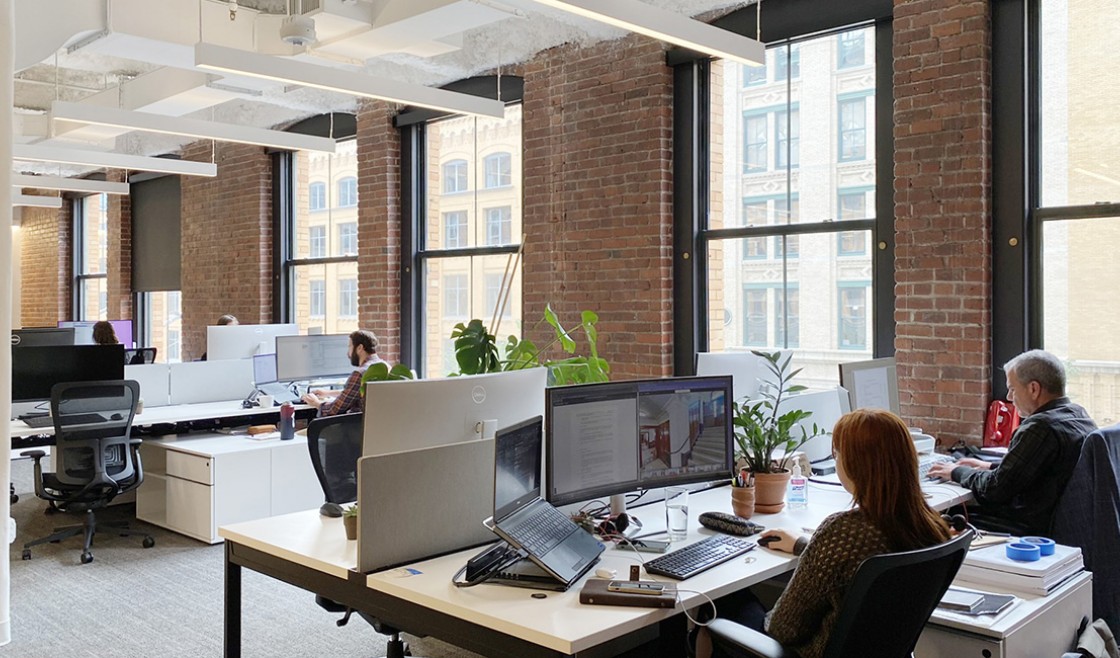 BBB's Boston office recently moved into our newly designed home at 280 Summer Street in historic Fort Point, adjacent to the rapidly redeveloping Seaport innovation district. Relocating to a larger space better positions our growing Boston team to serve our world-class institutional and civic clients across New England.
BBB formally opened the Boston office in 2015 to support higher education projects at Boston-area institutions including MIT and Harvard University. The office has since grown to 12 full-time staff—led by BBB Managing Partner Elizabeth Leber and BBB Principal and Director of the Boston Office Monica Siebenmorgen—working for institutional clients including Harvard University, Harvard Business School, MIT, and Philips Exeter Academy, as well as the Cities of Somerville and Cambridge.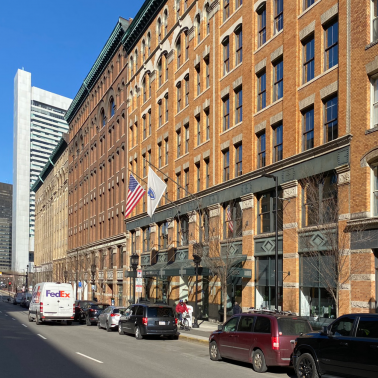 The new office is designed for the contemporary workplace, with 100% of workstations tailored for flexibility. Amenity spaces support a range of work modes—from focused to collaborative, formal to informal—and include meeting and touchdown rooms, collaboration spaces, and casual work zones. Located in a former wool warehouse with evocative exposed brick walls, the office embodies our ethos of revitalizing historic spaces to support contemporary ways of living and working.
"The new Boston office marks a milestone in our commitment to New England," says Monica Siebenmorgen. "We have been working in the region for more than 15 years, and now we have a home that proudly showcases who we are and how we work today. In historic, creative Fort Point we have room to grow and expand upon the already excellent design, planning, and preservation services our long-term clients have come to expect from us. We couldn't be more excited for our future here."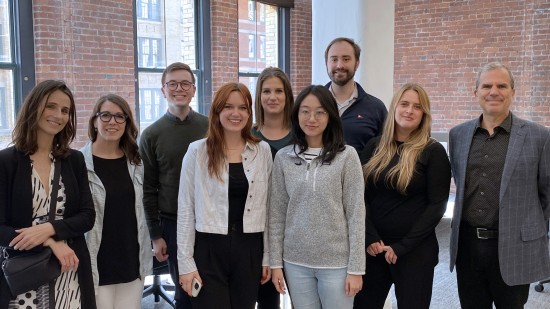 Print Story
More Stories About