Gould Memorial Library Restoration Unveiled: Ribbon-Cutting at Bronx Community College
May 22, 2023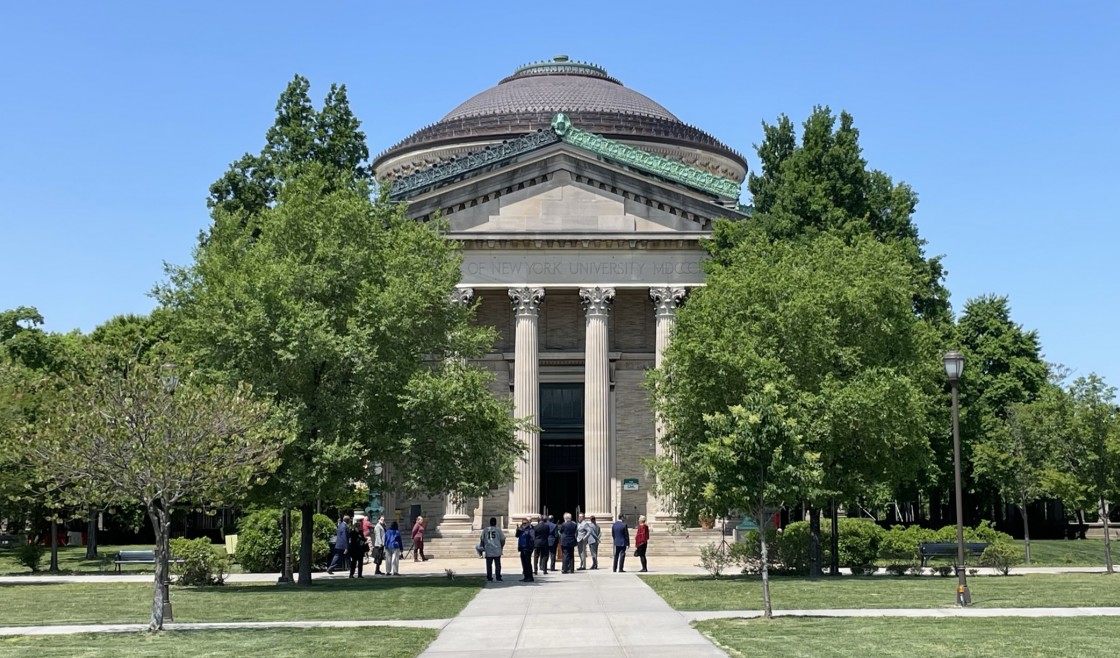 On Thursday, May 18, Bronx Community College hosted a ribbon-cutting for the exterior restoration of Gould Memorial Library, and BBB was honored to represent the design and restoration team at the ceremony.
The Gould Memorial Library, designed by McKim, Mead & White for New York University's then-uptown campus and widely considered Stanford White's best building, was completed in 1900. Today it stands as the centerpiece of Bronx Community College, part of the City University of New York (CUNY) system and the country's first community college campus designated a National Historic Landmark. Designed in an eclectic classical revival style, Gould Memorial Library features a rich material palette, intricate detailing, a monumental rotunda, and dramatic lighting, but it began to suffer from lagging maintenance in the 1970s. By the early 2000s, chronic water infiltration through the roofs and upper walls threatened its structural integrity and interior finishes, and significant restoration was required to keep it usable.
Beyer Blinder Belle and contractor Nicholson & Galloway led the team in securing the building while maintaining its historic appearance. The project restored or replaced copper shingles and decorative roof features, strengthened and replaced brick and terra cotta elements of the Guastavino-designed structural dome, repaired skylights, replaced roof tiles, and upgraded interior lighting to meet code requirements and highlight the dramatic architecture of the rotunda.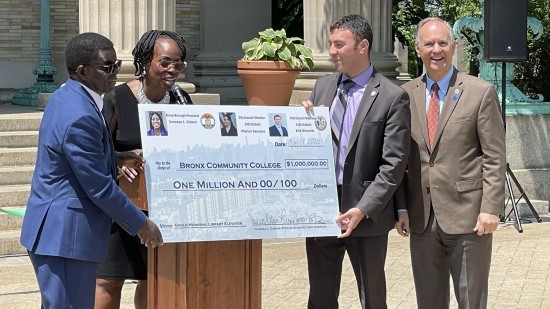 The restored building was unveiled at a ribbon-cutting led by Bronx Community College President Thomas A. Isekenegbe, who introduced Bronx Borough President Vanessa L. Gibson, City Council Member Eric Dinowitz, CUNY Chancellor Félix V. Matos Rodríguez, and other guests who welcomed visitors into the newly restored rotunda where they could meet the team and learn more about the project.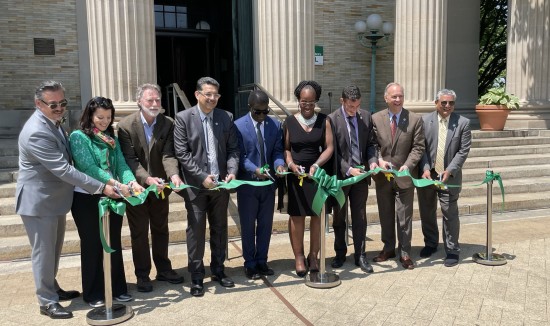 With essential repairs complete—and with a $1,000,000 city grant, presented at the ribbon-cutting via oversized check, to improve accessibility—Gould Memorial Library is now prepared for the next phase of interventions that will reestablish it as a keystone of academic and social life at Bronx Community College.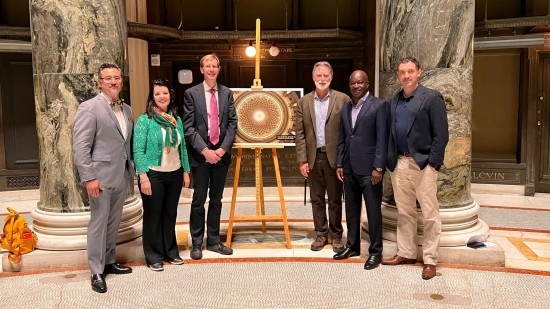 Print Story
More Stories About