Historic Douglass High School Rededicated:
"Helping Make History," Douglass High School Reopens to the Public in Loudoun County, VA
June 09, 2023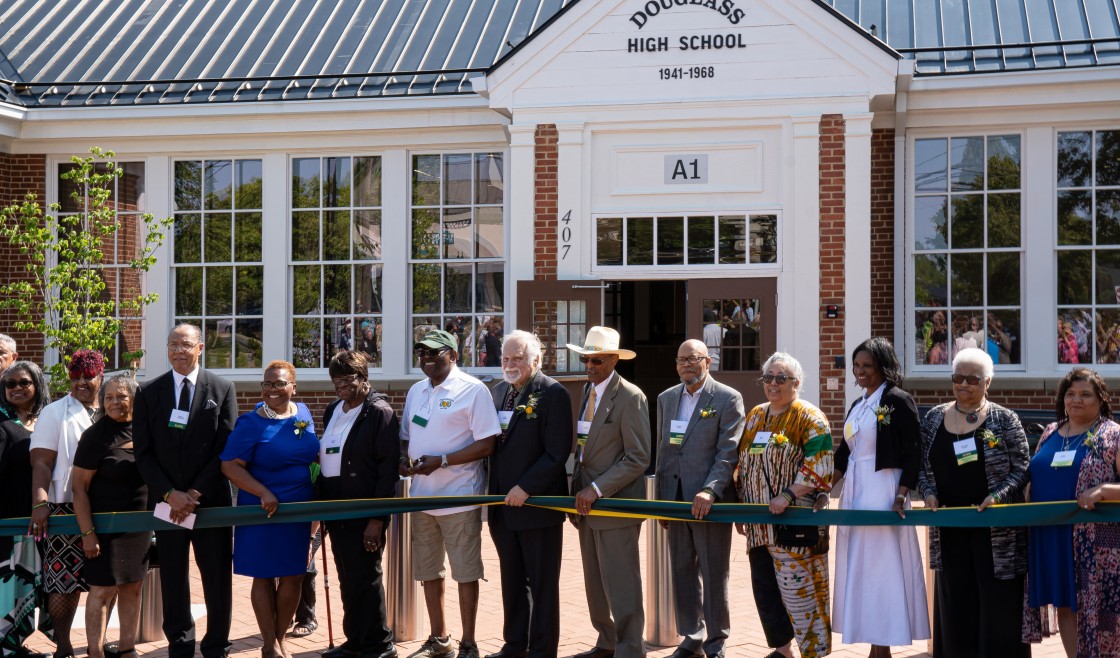 Last month, Beyer Blinder Belle was proud to attend the rededication of the Historic Douglass High School Education and Development Campus in Leesburg, Virginia. Built in 1941 on then-rural land purchased by a league of Black parents, referred to as the County-Wide League, the Douglass School was Loudoun County's first and only high school dedicated to serving Black students prior to court-ordered integration in 1968, and today it remains a significant symbol of the struggle for equal rights in education in Northern Virginia.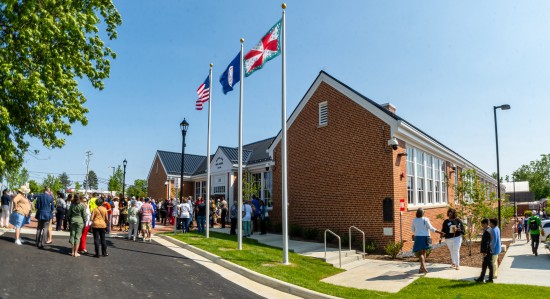 Guests at the rededication heard about the school's importance from former students, current school board and community leaders, and Kevin Douglass Greene, the great-great grandson of civil rights pioneer Frederick Douglass, for whom the school was named. The newly modernized facility now houses administrative and recreational spaces for Loudoun County Public Schools (LCPS), the Department of Parks, Recreation & Community Services, and the Consortium, comprising the Loudoun Douglass High School Alumni Association, the Loudoun County branch of the NAACP, and the Edwin Washington Society, which will continue to share the rich story of Douglass High School.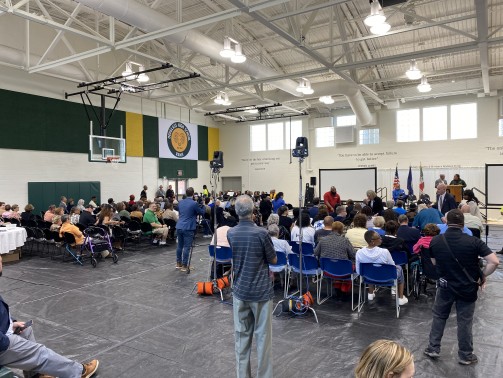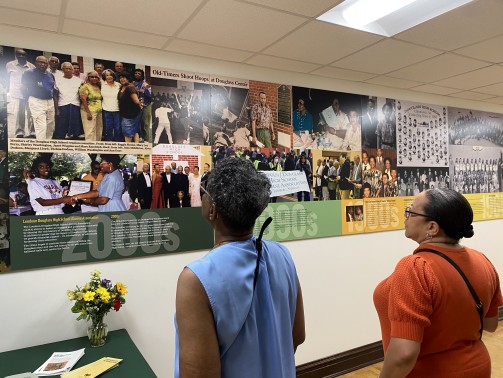 BBB worked closely with LCPS to incorporate input from alumni, local preservation officials, and other stakeholders in revitalizing a total of five buildings, two of which are original historic school buildings listed on the National Register of Historic Places and the Virginia Landmarks Register. Redesigned interior spaces feature exhibits commemorating the school's role in the struggle for equal rights, and a new entrance plaza strengthens the school's presence on Market Street and provides additional gathering space for community activities. BBB collaborated with LCPS to design to the standards of the Virginia Collaborative for High Performance Schools and those of Crime Prevention through Environmental Design, while improving the building envelope and making other energy performance interventions.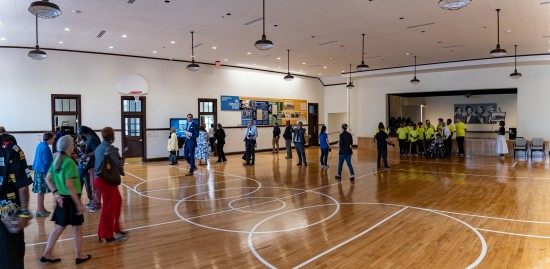 Congratulations to the entire project team on the restoration and rededication of the Historic Douglass High School!
Read more here:
Loudoun Times-Mirror, 'It was home': Douglass High School rededicated as 'education and development campus', by Coy Ferrell
Loudoun Now, Historic Douglass High School Rededicated Sunday, by Alexis Gustin WUSA9
WUSA9, Douglass High School gets an update [video]

Print Story
More Stories About