"What's Going On": Social Critique and Surprising Connections at the Rubell Museum DC
May 10, 2023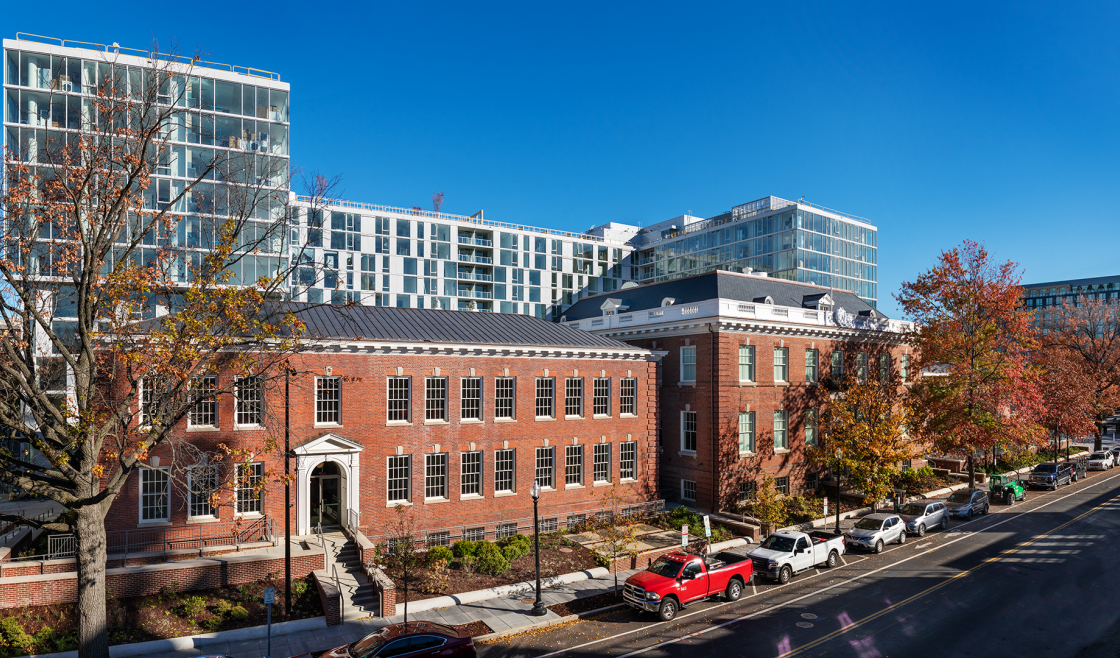 "We don't approach art saying, 'this is what we're going to look for.' We approach from the point of view of, 'what is this artist doing, and is this really interesting, and is this going to change the way we think about what we do?'"
—Don Rubell, Co-founder, Rubell Museum
"Artists have a platform in our museum in Miami—but Washington is really the biggest platform for being heard."
—Mera Rubell, Co-founder, Rubell Museum
WETA, the leading public broadcasting station in Washington, DC, recently featured the opening of the Rubell Museum DC, the contemporary art museum dedicated to the private collection of Don, Mera, and Jason Rubell. In the video, WETA interviewed the Rubells about their approach to collecting, their personal history with artists like Keith Haring, and the social and political impact of opening a contemporary art museum in the nation's capital.
BBB Partner Hany Hassan also appeared to discuss the restoration and adaptive reuse of the former Randall Junior High School, which now serves as the museum's home. "We revealed just enough of the historic fabric of the building," he says, "to give you that sense of texture and the quality of the building without overdoing it, so it doesn't compete with the art."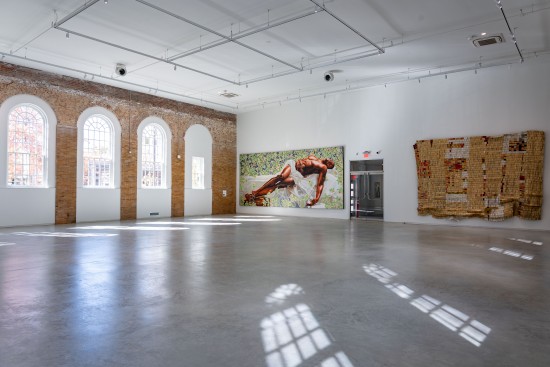 One prominently featured artist is Keith Haring, of whom the Rubells were great supporters: they were one of the first people to begin collecting his artwork, and also the last to purchase one of his works before he died in 1990. One gallery in the new museum is devoted entirely to his work, including "Untitled (Against All Odds)," a series of drawings dedicated to Don's brother, Steve Rubell—co-founder of Studio 54, a prominent art collector in his own right, and, like Haring, a victim of the AIDS epidemic. Haring had said he created "Untitled (Against All Odds)" while listening to the Marvin Gaye album "What's Going On" on repeat, and as the Rubells later discovered long after the DC museum was underway, Gaye himself was a student at Randall Junior High. "It just felt like… the stars are lining up," Don says of this remarkable coincidence.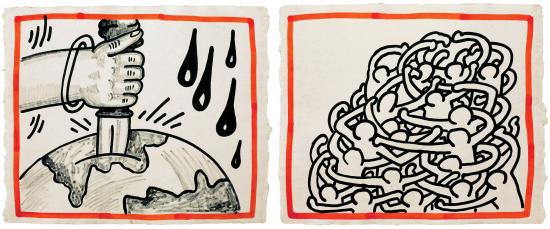 Moreover, the political themes expressed by these two artists were an underlying factor in the Rubells' decision to open a museum—their second, after their original location in Miami—at the seat of power in the United States. "The issues that Marvin Gaye was addressing in that album," Don says, "the drawings that Keith was doing, we said, 'Wow, these topics are still at the forefront.' They're still there: there's so much tragedy going on, issues of homophobia, racism, poverty… This is a time where artists are very concerned, with a lot of the basic social, political issues of our time, and what better venue to show this than Washington DC?"
"So it was natural to name our inaugural show 'What's Going On,'" Mera adds.
To watch the complete 12-minute video—including images from the junior high school before BBB's restoration, interviews with museum director Caitlin Berry and community representative Andy Litsky, footage from the museum's ribbon-cutting in October 2022, and praise from visitors and DC Mayor Muriel Bowser—visit WETA.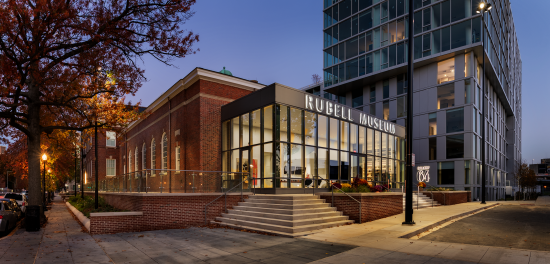 Print Story
More Stories About