Docomomo US 2016 Modernism in America Award Winners
The Met Breuer Receives Citation of Merit
June 21, 2016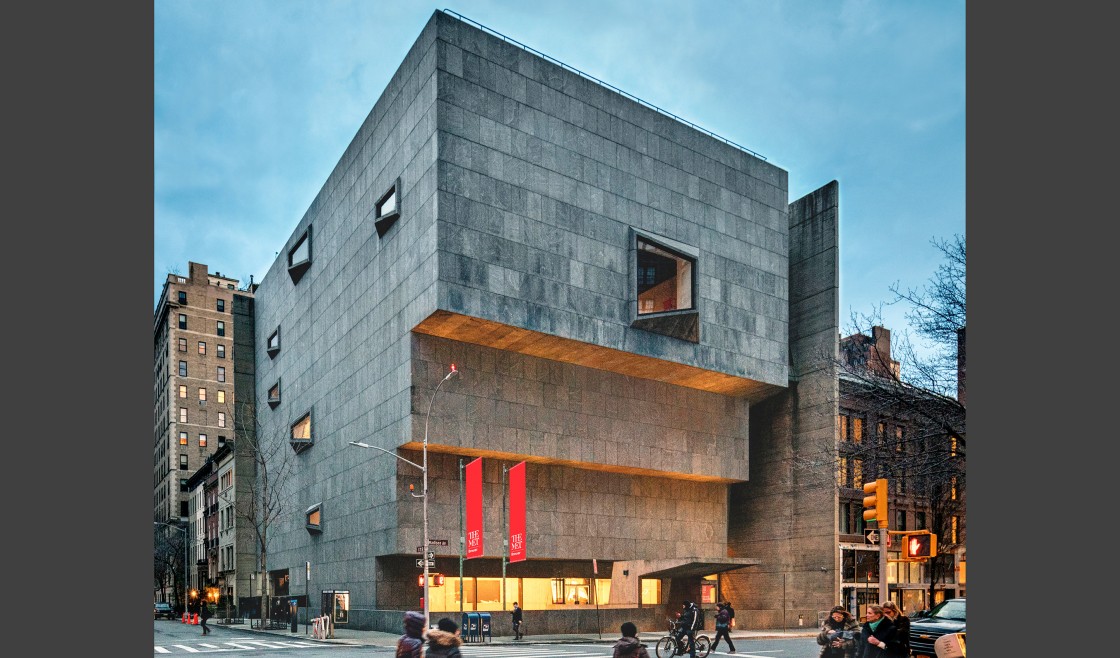 Docomomo US today announced ten winners of the 2016 Modernism in America Awards program, stating that winning projects "are exemplary of the efforts going on all over the country as the awareness of the importance to advocate, restore and celebrate the architecture, landscapes and typologies of postwar society in the United States continues to expand."
We are honored that the jury awarded a Citation of Merit for the restoration of The Met Breuer.
Speaking for the jury, Deborah Dietsch and Joan Blumenfeld, FAIA, FIIDA, LEED, ID+C stated, "For decades, Marcel Breuer's Whitney Museum was threatened with insensitive additions and alterations. A once reviled building that has become a familiar and well-loved icon is one of the finest architectural examples of the brutalist period. Though the building hasn't been threatened for 20 years, this project epitomizes the best preservation practices by respecting the original architect's intentions, reinstating the design as conceived and leaving evidence of the architectural patina acquired over time. The Met Breuer is proof to other institutions and cities that such tough modern buildings are beautiful and deserve to be better understood, saved and cherished."
BBB Managing Partner Frederick A. Bland, FAIA, AICP chaired the jury (although Fred recused himself from consideration of The Met Breuer). Speaking on the impact of the Awards, Fred noted, "Docomomo US has changed the environment and level of conversation for buildings and projects often disliked or derided. Saving buildings through careful and rigorous adaptive use is now the norm. Docomomo US has changed the environment more than any other group has done for any other era."
The ten 2016 Modernism in America winners are:
Award of Excellence
Mellon Square (Pittsburgh, PA)
Golden State Mutual Life Insurance Building (Los Angeles, CA)
Rauh Residence (Cincinnati, OH)
Michigan Modern (Michigan)
Citation of Merit
Margaret Esherick House (Philadelphia, PA)
The Met Breuer (New York, NY)
The Shepley Bulfinch Architecture Firm Office (Phoenix, AZ)
Houston: Uncommon Modern (Houston, TX)
Citation of Technical Achievement
United Nations Renovation of Campus Facades (New York, NY)
Tower of Hope (Garden Grove, CA)
Read more about winning projects at Docomomo US.
Print Story
More Stories About