Transit Station Opens at Princeton
December 18, 2014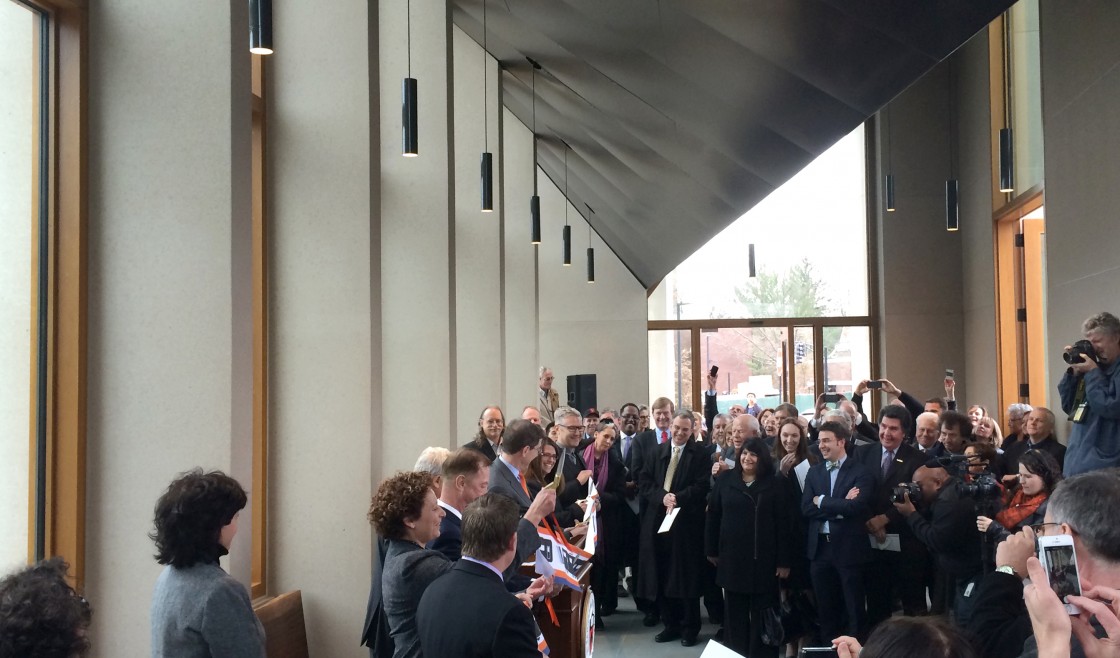 "It was thrilling to experience this first great milestone in the realization of a plan that will transform what has long felt like the back of the Princeton community and the University campus into a new front door – a gateway to the Princetons, a center for the arts, and a vibrant nexus of campus and community life. We are grateful to be a part of an incredibly dedicated team, to realize the University's bold vision for a new neighborhood."
-Neil Kittredge, Partner
On Tuesday, November 25th, members of BBB's Princeton project team gathered with representatives of the University, the Princeton community, and NJ Transit to celebrate the opening of the new Princeton Station, a multi-modal transit hub that includes a rail station and plaza, a bike center, and retail spaces. A two-car NJ Transit train known as the Dinky connects the Princeton Station with Amtrak and NJ Transit service on the Northeast Corridor at Princeton Junction, providing the Princeton community and the University with a vital connection to New York City, Newark Airport, and other east coast destinations.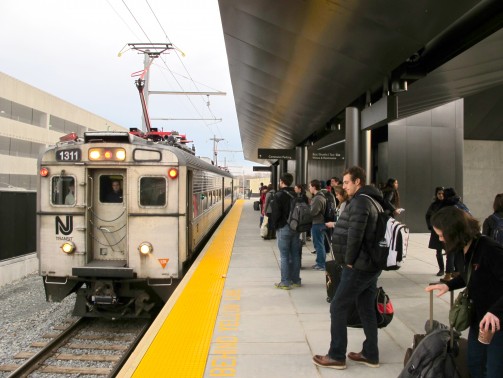 The new station, designed by Rick Joy Architects of Tucson, Arizona, is the first project completed as part of Princeton's new Arts and Transit Neighborhood according to a master plan designed by BBB as part of the 2008 Princeton Campus Plan. BBB supported the University in a rezoning and public approvals process and served as lead urban designer for the implementation of infrastructure and public spaces throughout the new development, in collaboration with a team including VHB and Michael Van Valkenburgh Associates.
In addition to the station, the neighborhood will be anchored by a new University arts building for the Lewis Center for the Arts and the Department of Music, designed by Steven Holl Architects and currently under construction. The new facility will house exhibition and performance spaces for arts education and a wide range of public programs for the community, expanding engagement with the arts and complementing the nearby McCarter and Berlind theaters to create a regional arts destination.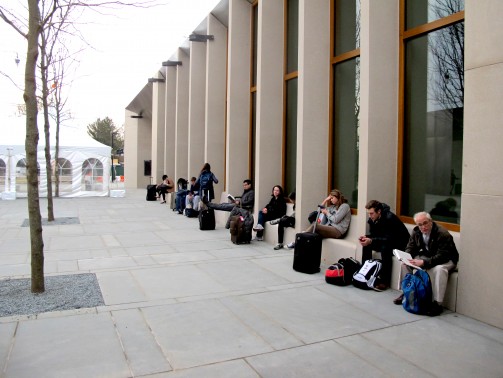 Scheduled for completion in 2017, the 22-acre redevelopment will transform the Alexander Street-University Place area into a vibrant new gateway with public plazas, cultural facilities and retail spaces serving patrons of the arts, Princeton residents, the campus community and visitors.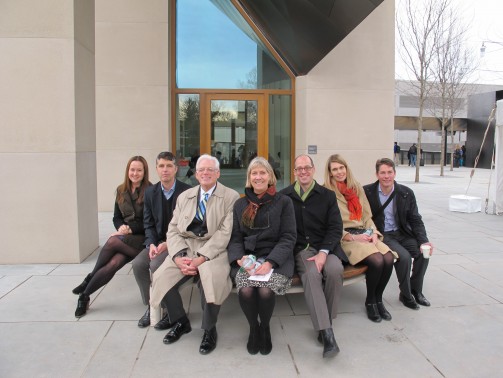 Print Story
More Stories About
Search by Keyword