An Architect on Two Wheels in the Oregon Outback
November 18, 2015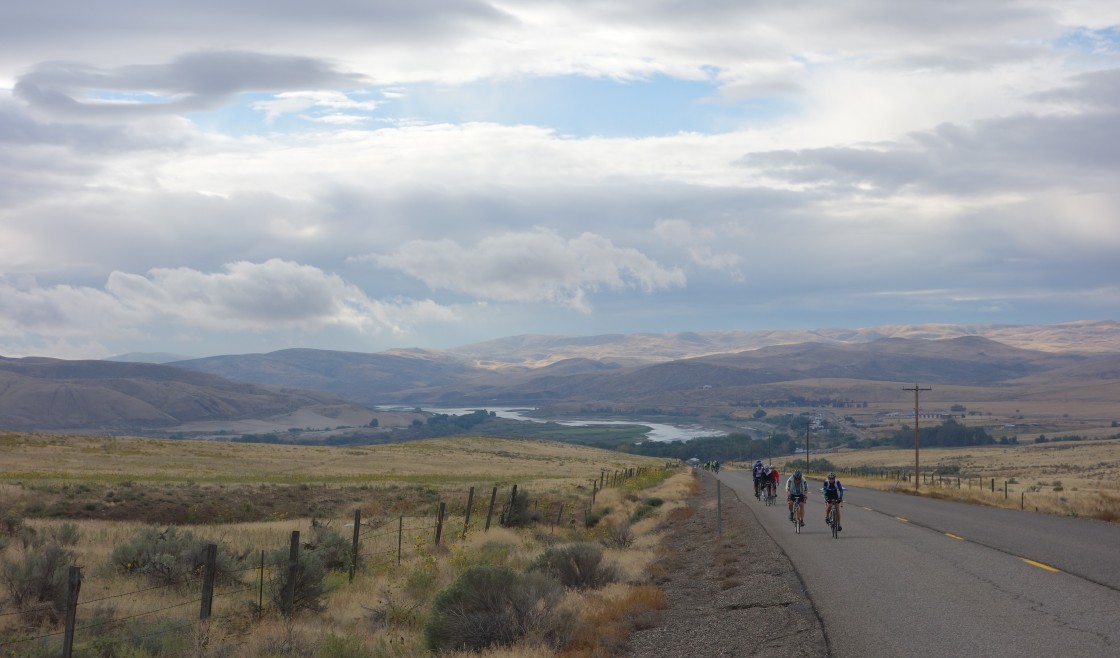 Architects specify natural materials such as stone, wood, gypsum and lime regularly in designing buildings. And the great cities are veritable museums for the granites, marbles, limestones and exotic stones that are quarried around the world. But the geologic processes that create these materials are not necessarily well known by a designer sitting at a desk in a studio. The best way to grasp the power of these events from the distant past may be to spend a week cycling in the vast and majestic wilds of a place like eastern Oregon.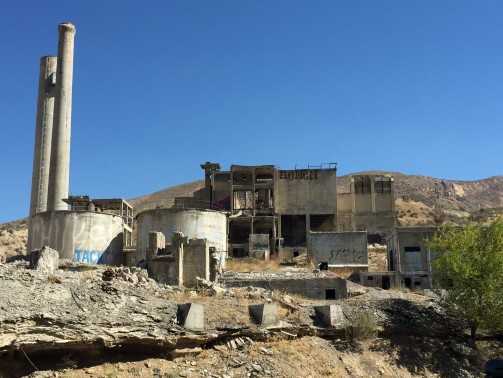 In eastern Oregon, the dry landscape stretches for hundreds of miles in the rain shadow of the Cascade Mountains. Unencumbered by forests, this ruggedly beautiful and diverse terrain is a showcase for the results of eons of geological events, mostly violent and cataclysmic, that are found in the columnar basalt cliffs, colorful painted hills, snow-capped volcanic peaks, massive fault blocks, ancient craters and undulating lava fields that spread for miles and look like they cooled yesterday. The presence of uplifted limestone deposits, formed in ancient sea beds, are now far from the Pacific Ocean, demonstrating the passage of time and the tectonic shifts that move entire continents.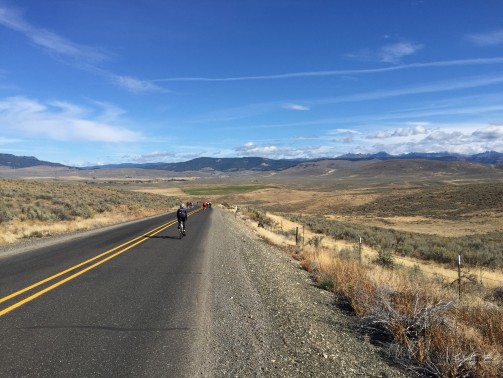 A bike ride up the Burnt River Canyon, once the most difficult stretch for the covered wagon trains on the Oregon Trail, passes an old lime extraction plant at the base of a limestone mountain. The raw limestone was crushed, burned, hydrated and converted into lime, a fundamental component of cement and mortar. The old plant, nestled in the canyon's embrace, now looks like the decaying remnant of a lost civilization.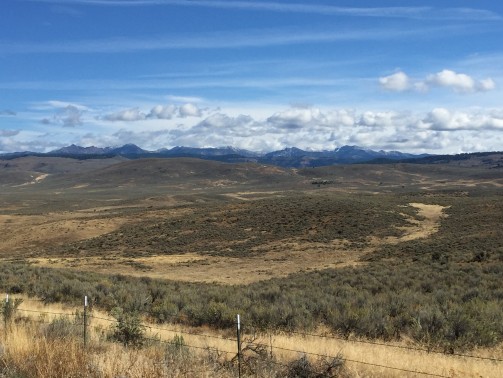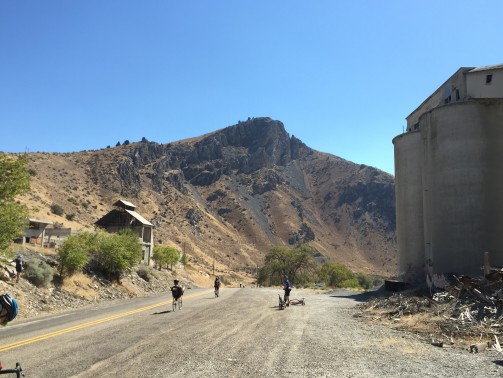 A ride along the "Journey Through Time Scenic Byway" covers about two hundred miles and 50 million years of geologic history. The Painted Hills of the John Day Fossil Beds are vivid striations of black lignite, red iron oxide, brown shale and yellows and golds of long decayed tropical vegetation. The soft curves and watercolor effects were caused by successive volcanic flows of mud and ash that covered the once lush tropical landscape and decimated the prehistoric mammals and plants that inhabited the formerly exotic land.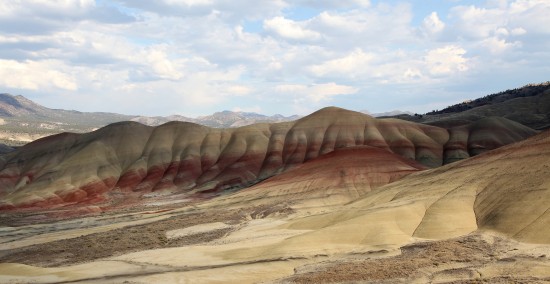 In delicate balance with the rugged and inhospitable landscape are small outposts of civilization, towns and farms that were established with the great migration of the 19th-century wagon trains. Most parties kept going to the fertile valleys west of the Cascades, but a number of intrepid travelers settled in the dry side of the state, and their descendants are still there. Their mark on the landscape is unmistakable, but mostly done with a light touch. The rough-hewn buildings are ageless and beautiful, and the fields of wheat and alfalfa glow in the afternoon sun.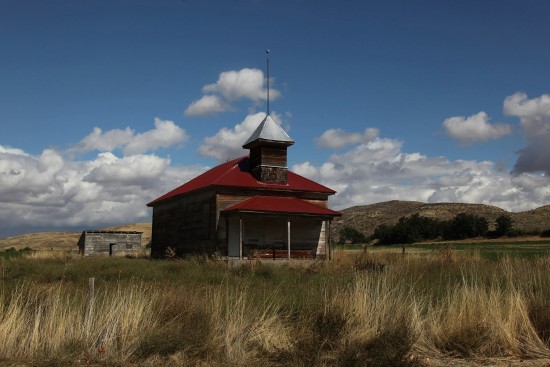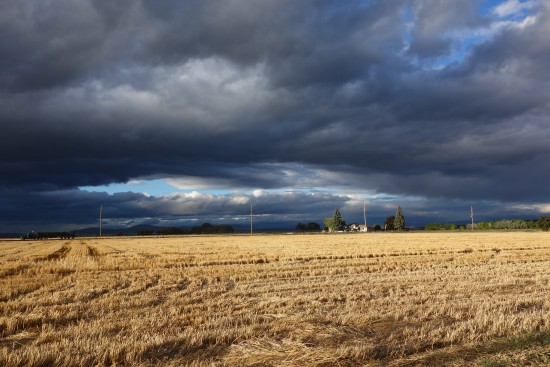 Print Story
More Stories About