In Construction: 551 West 21st Street
BIM Pushes Innovation in Contemporary Residential Tower
February 05, 2016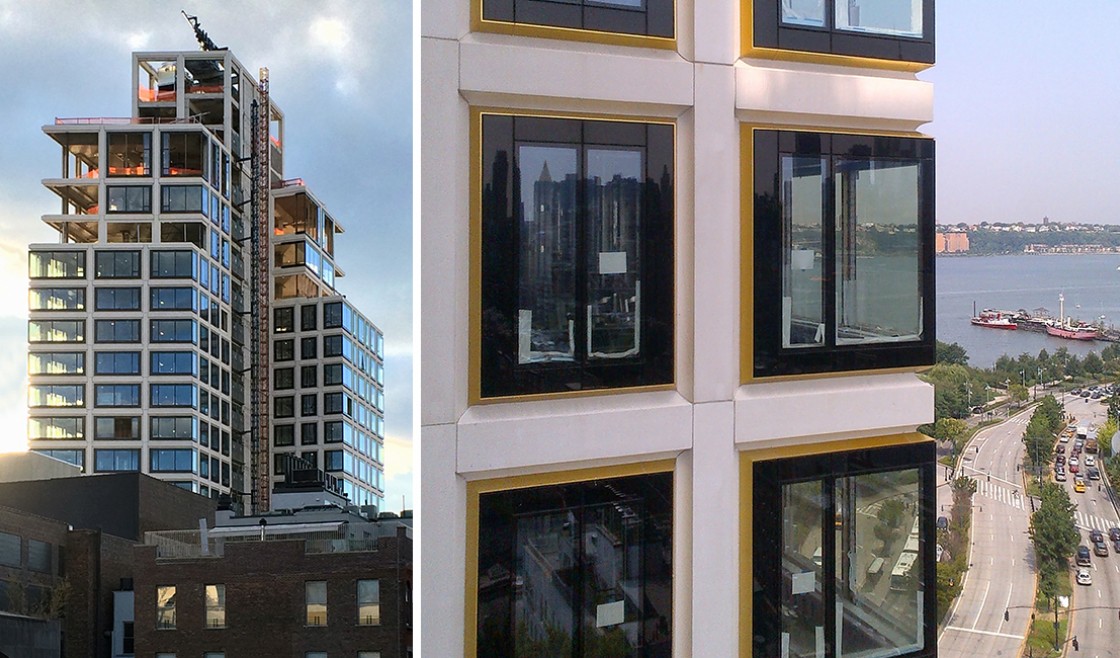 In our fourth installment of "In Construction," a new series that explores behind-the-scenes building technologies and methods, we take a look at 551 West 21st Street and three unique aspects of the project: Building Information Modeling (BIM) used to orchestrate the design-assist process, BIM used to establish a common digital "working point" system, and custom-designed precast concrete panels.
---
BIM for Design-Assist
BIM (Building Information Modeling) is utilized by the team to orchestrate the design-assist process for concrete panels and other major cladding components with multiple fabricators and partners. BIM helps the design team coordinate and integrate the work of fabricators from China, Italy, Germany, Spain, Ontario, Mexico, and the US under a rigorous coordination process with strict adherence to project guidelines.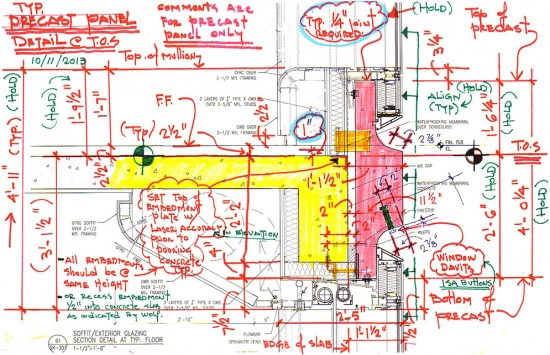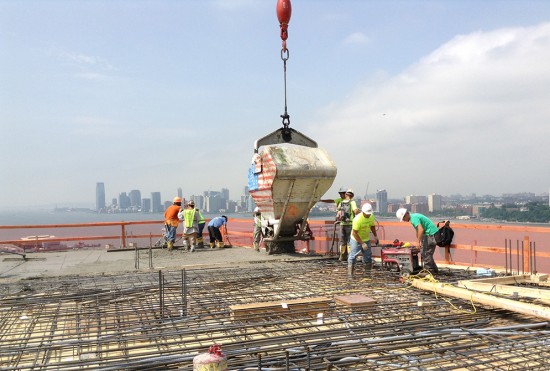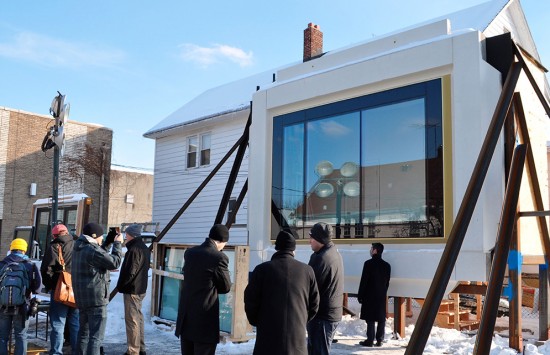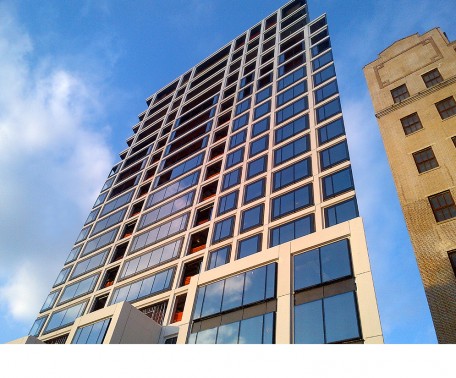 BIM as Construction Tool
From design concept to visual mock-ups, the design team established a common digital "working point" system with the contractor's construction grid, which was paramount for the accurate translation of the construction documents into physical form, down to the inch. By using the 3D modelling capabilities of BIM, we were able to capture the design profiles in great detail as well as all elevations from panel to panel around the building perimeter. A color-coded system was added to the 3D model to distinguish all the precast panel configurations and facilitate layout.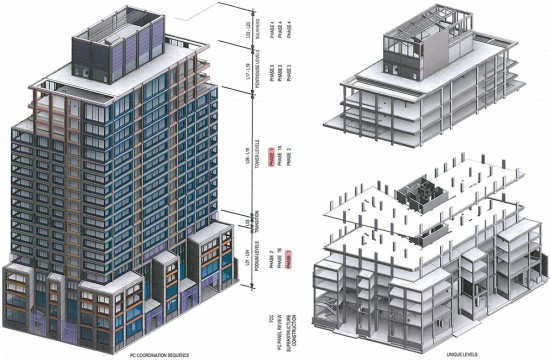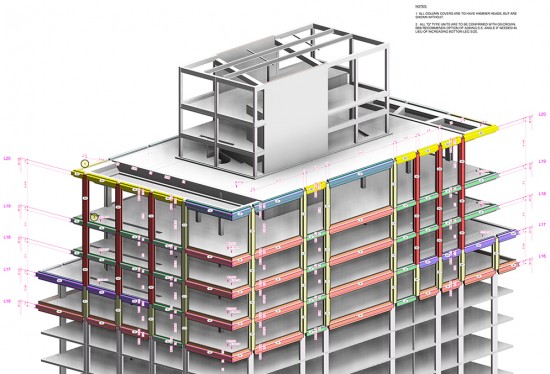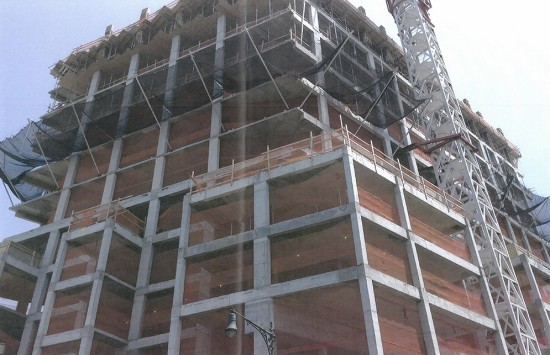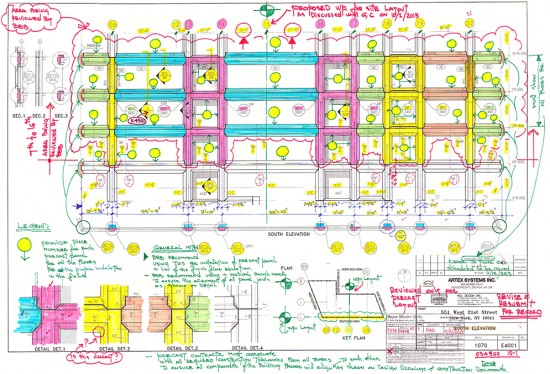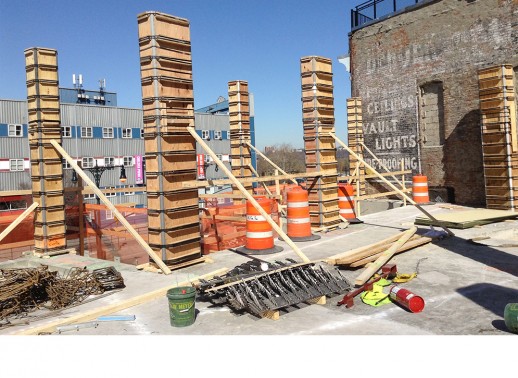 Custom Construction
Every piece of this building was custom-designed and manufactured. The precast concrete panels were fabricated off-site utilizing an adjustable form, itself made from concrete, with a sliding panel to quickly adapt to the many panel lengths. Accurate installation of the panels was achieved by careful integration with BIM and precise field inspections.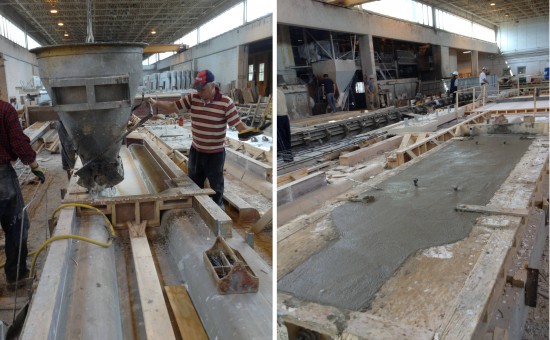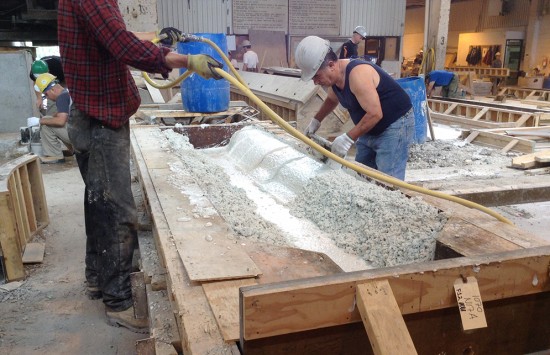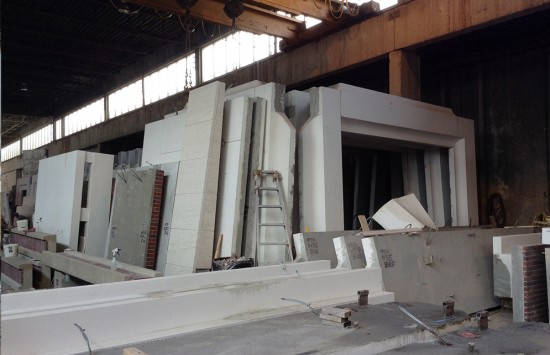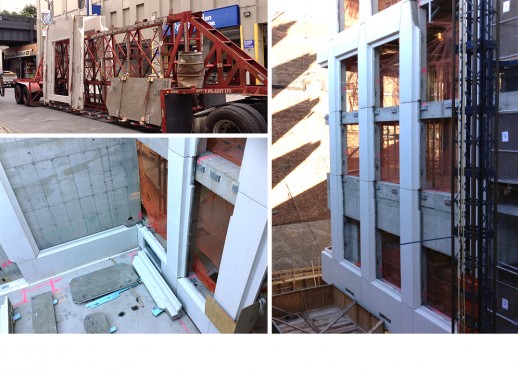 ---
More about 551 West 21st Street…
BBB and Foster + Partners are collaborating on the design and construction of 551 West 21st Street, a new, 19-story condominium that features 44 luxury units, a 6,000 SF amenity lounge and health club, and a 52-space public parking garage. The building, whose facade incorporates brilliant white precast concrete, shimmering metal trim and expansive glazing, also includes a 2-story, 12,000 SF commercial art gallery within the thriving Chelsea art community. The building will be capped by three full-floor penthouse units, each with private roof terrace, and one with a swimming pool.
BBB Team

Dexter Chen

Dimitra Gavrilaki

Conrad Gartz

Miguel Maldonado

David Pysh
Location New York, NY

Client SR Capital LLC

Size 197,000 SF (44 units)

Completion Date Targeted 2016

Contractor Triton Construction Co.

Design Architect Foster + Partners
Print Story
More Stories About
Search by Keyword