BBB Completes Renovation and Expansion of DC Modern Gothic Landmark
October 17, 2021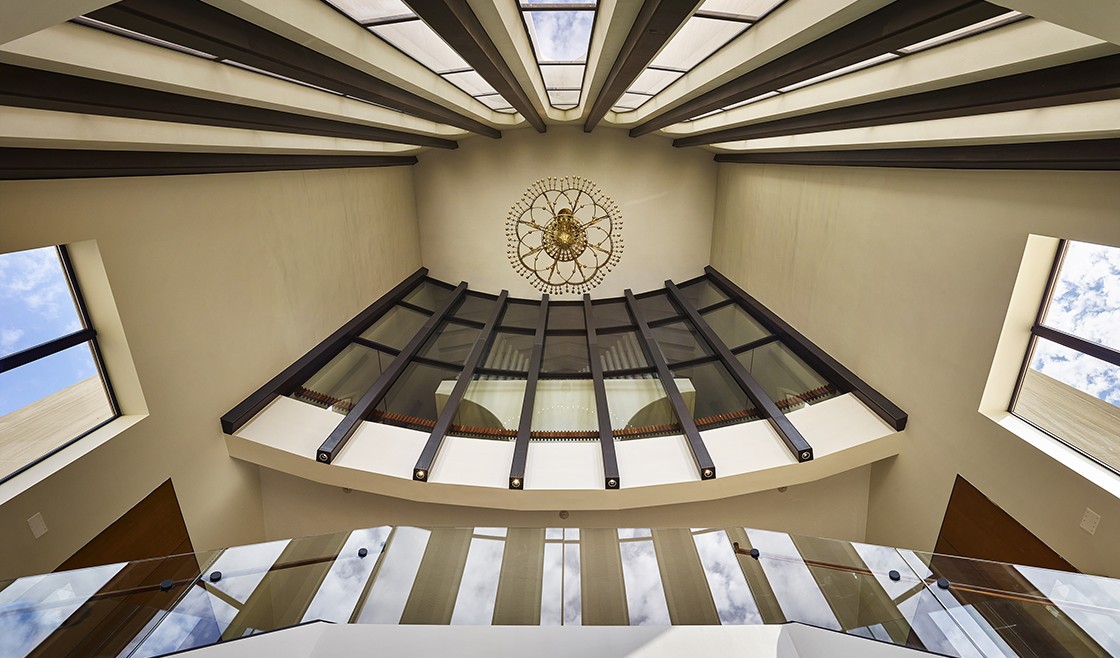 The renovation and expansion of the National Presbyterian Church, led by Beyer Blinder Belle, was celebrated on October 17, 2021. The project represents the first major alteration since the 1967 construction of the mid-century modern landmark, which is listed on the DC Inventory of Historic Sites.
BBB was selected as architect of the project following the firm's completion of the 2016 Master Plan. BBB renovated and expanded the Main Church building with two additions, which improve accessibility and provide new community spaces, introducing a new rear entry with two new elevators serving all three levels of the Church. The second addition, clad in salvaged limestone, comprises new classroom, meeting, and outdoor gathering space with an expanded outside terrace overlooking an existing garden that was redesigned to be accessible.
A pivotal design feature of the renovation is a new central stair that connects all three levels of the Church and provides views to the roof terrace and reimagined garden beyond. The renovation improves the Church's facilities for ministry by addressing accessibility, traffic flow, unification of programs, and by introducing flexible rooms and spaces for gathering.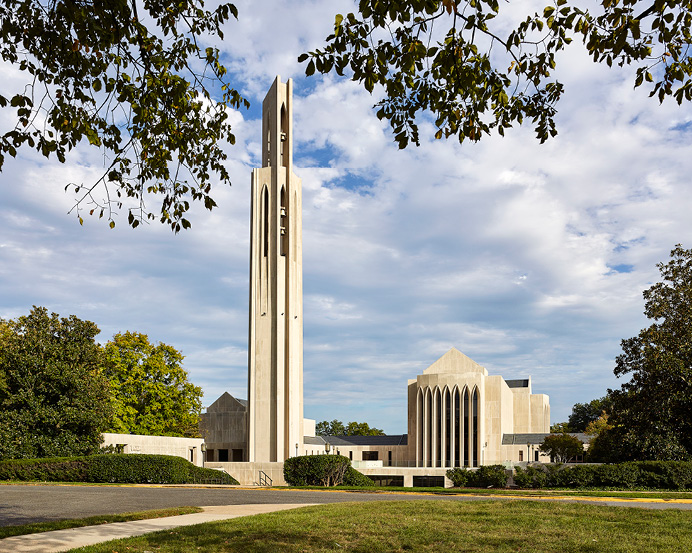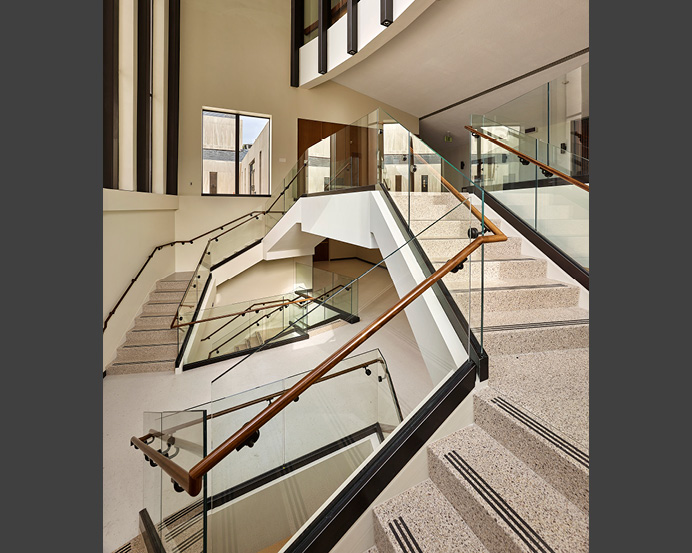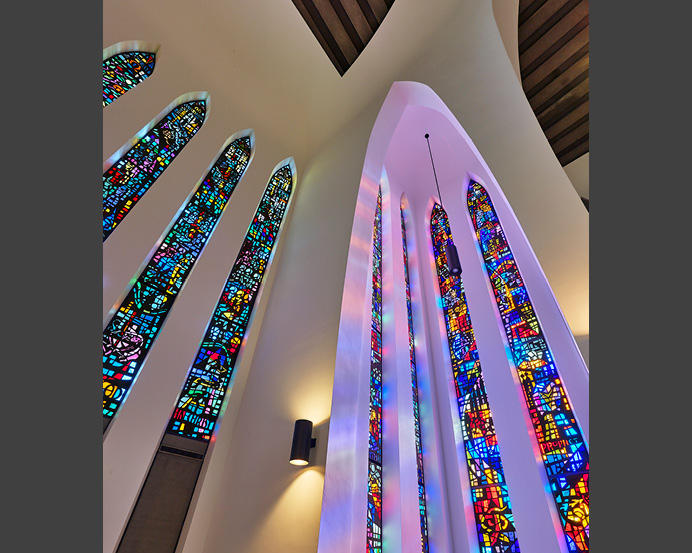 The project also addresses deferred maintenance to the 50-year-old building, including terrace waterproofing, HVAC and boiler replacement and upgrades, security improvements, lighting, and technology infrastructure. The design incorporates sustainable features including stormwater bio retention and new energy efficient mechanical systems and lighting, consistent with the client's commitment to environmental stewardship.
"Beyer Blinder Belle's renovation of the National Presbyterian Church, and light touch approach to new interventions, creates a more accessible and welcoming experience throughout," says Hany Hassan, FAIA, Partner. "Our work introduces a contemporary entry and new central staircase, expressive and open in design, to draw people through all three levels of the Church.
Below is a selection of recent press coverage:
Archinect, Beyer Blinder Belle renovates mid-century modern landmark church in Washington, D.C., By Katherine Guimapang
The Architect's Newspaper, Beyer Blinder Belle revamps the capital's landmark National Presbyterian Church, By Matt Hickman
BD+C, Design collaboration creates new central circulating library in NY, By John Caulfield
Metropolis, A Quietly Wonderful Midcentury Church Gets Its First Makeover in Half a Century, By Michelle Goldchain
Print Story
More Stories About
Search by Keyword