Announcing BBB RED Research Award Winners
June 08, 2016
RED (Research Exchange Develop) is Beyer Blinder Belle's firm-wide initiative, launched in 2015, explicitly to:
• promote research, investigation and knowledge of new and innovative materials, processes, and methodologies;
• encourage a culture and community of open dialogue, inquiry, creativity, and critical exchange; and
• foster development and propagation of ideas and applications that align with BBB's practice and culture.
This spring, RED inaugurated a firm-wide Research Award competition, designed to support innovative ideas that have the potential to positively disrupt BBB's practice – how we work and how we design. Ten provocative proposals – ranging from conceptual ideas and social issues to material, fabrication, and technology – were submitted by individuals and teams from both the New York and Washington DC offices. Two winning teams, each of which have received a stipend to advance their research, were selected by consensus by a blind jury comprised of a cross section of BBB and outside design professionals.
Both winning teams will explore new ways of using existing BBB technologies, but through distinctly different concepts:
Data Driven (Urban) Design, submitted by an inter-office team comprised of Scott Archer, Elizabeth Ellington, Caroline VanAcker, and Michael O'Neill, identifies a study that advances the collective knowledge and data base of NYC and DC waterfronts, engaging GIS-mapping tools to generate data-rich urban design models.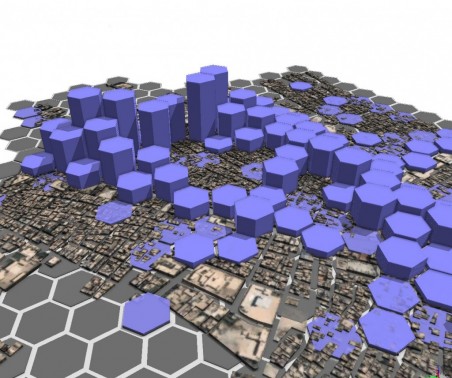 FABRICation – Flexible Adaptable Block, a Responsive and Intelligent Construct, by Natalya Shimanovskaya and Lissette Méndez-Boyer, is more intimate in scale as well as more open-ended regarding anticipated outcomes. It combines material exploration of fabric through knitting and crocheting, with a parallel digital and technological exploration of design through parametric application, ultimately expressed in a physical installation.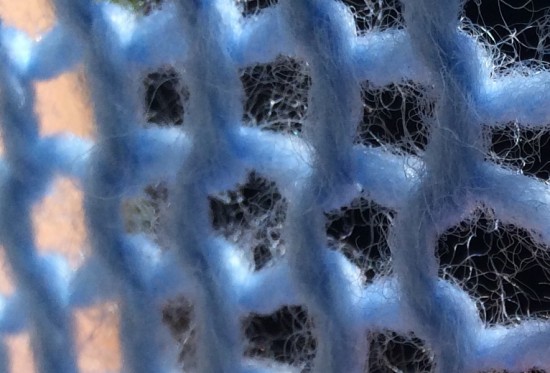 Each team will develop their project during the summer, with a midway work session that engages the entire office, and will conclude with firm-wide presentations and documentation/deliverables suited to the specific research endeavors in the fall. The intention is for these initiatives to offer ways of thinking that can be developed beyond the three-month award period.
The Research Award program has generated much enthusiasm among staff, including grassroots communication and sharing during the process of forming teams as well as great interest in peers' research topics. The firm expects that these awards – and the larger RED initiative – will facilitate dialogue, challenge assumptions, push the limits of design, construction, and technological boundaries, and expand the firm's approaches to architecture and planning.
In its first year, RED has already impacted the life of BBB's practice above and beyond sponsoring independent research through the Award program. For example, RED has augmented BBB's materials resources by joining Material ConneXion, a leader in material innovation; launched a firm-wide internal digital dialogue tool, organized by technical topics or channels, for sharing innovative ideas and resources among staff; and hosted technology and thought leaders such as Modelo and Kyna Leski, author of 'The Storm of Creativity'.
Stay tuned for more RED updates and outcomes of the RED Research Award this Fall.
Print Story
More Stories About
Search by Keyword