Baltimore's Enoch Pratt Free Library Breaks Ground
State-of-the-Art Revitalization for Historic Central Library
June 29, 2016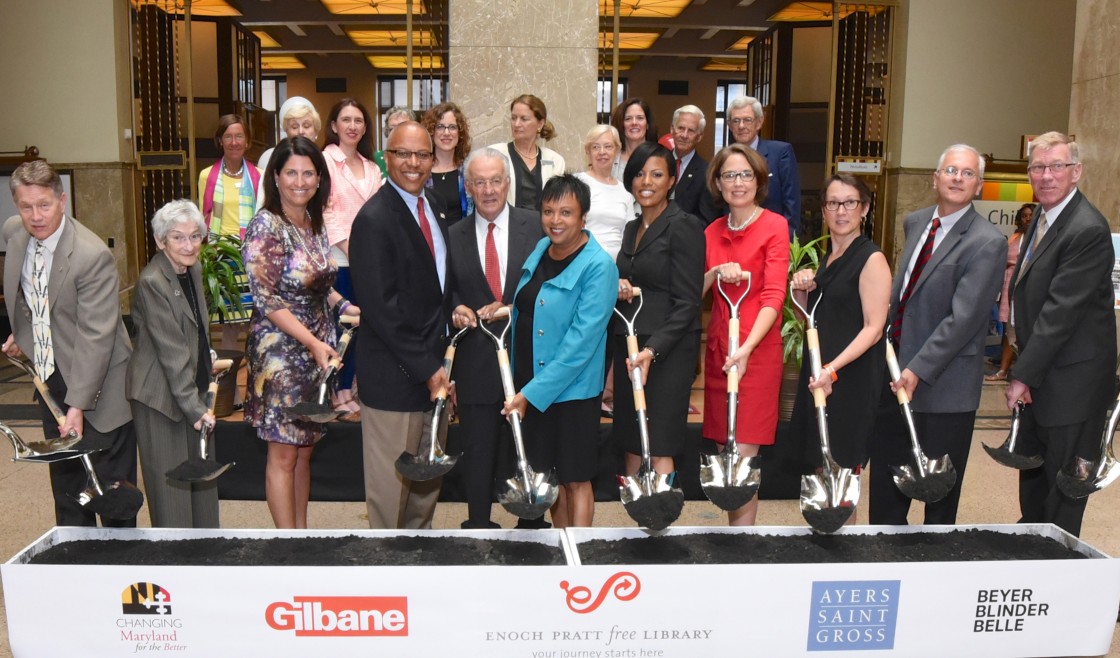 The Enoch Pratt Free Library today celebrated groundbreaking on the renovation and restoration of the Central Library in a ceremony presided upon by Carla D. Hayden, the Library's Chief Executive Offer, Maryland Lt. Governor Boyd Rutherford, and Baltimore Mayor Stephanie Rawlings Blake.
The $115M renovation and restoration of the historic main branch of the Maryland State Library system will preserve the 1933 Art Deco masterpiece while incorporating 21st-century library technology, programming, and services to better serve the Library's more than half-a-million visitors annually. New spaces including a career center, Teen Wing, and Children's Learning Center are designed to increase opportunities for research, creative learning and civic engagement, enabling the Library to expand its social service mission. The Central Library will remain open throughout the renovation, which is expected to be completed in three and a half years. BBB is serving as Lead Architect with Ayers Saint Gross as Managing Architect.
The project is funded by the State of Maryland, City of Baltimore, and Library donors.
To learn more about the Central Library Renovation, visit the Enoch Pratt Free Library.
Print Story
More Stories About