Frick Collection Unveils Design for Renovation and Expansion
April 04, 2018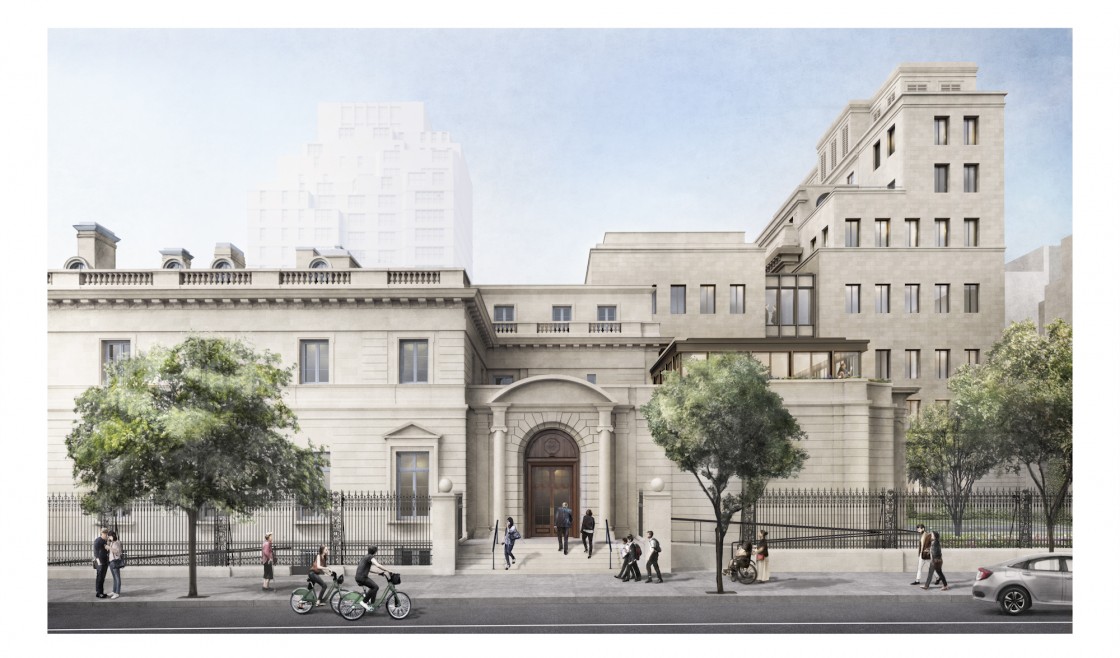 The Frick Collection begins an exciting chapter as it unveils a design for the landmark museum's restoration and expansion. Beyer Blinder Belle is honored to be involved, working as the executive architect in collaboration with Selldorf Architects, managing the multi-discipline consultant team, restoration of historic elements, and documentation.
Below is the announcement from the Frick:
April 4, 2018
The Frick Collection today unveiled the design for its expansion and enhancement by Selldorf Architects. Honoring the architectural legacy and unique character of the Frick, the plan provides unprecedented access to the original 1914 home of Henry Clay Frick, preserves the intimate visitor experience and beloved galleries for which the Frick is known, and restores the 70th Street Garden. Conceived to address pressing institutional and programmatic needs, the plan creates critical new resources for permanent collection display and special exhibitions, conservation, education, and public programs, while upgrading visitor amenities and overall accessibility. The project marks the first comprehensive upgrade to the Frick's buildings since the institution opened to the public more than eighty years ago, in 1935.
Slated to break ground in 2020, the project encompasses approximately 60,000 square feet of repurposed space and 27,000 square feet of new construction. Highlights of the design include:

- Opening to the public a series of intimate rooms on the second floor of the original residence for use as permanent collection galleries. These spaces, together with a new special exhibition area on the museum's main floor, introduce 30% more room for the presentation of art.

- The creation of a dedicated, purpose-built education center, the first in the Frick's history, and a state-of-the-art auditorium that will better accommodate educational and public programs.

- New amenities and enhancements to better facilitate visitor circulation and ADA-accessibility throughout the Frick, including a passageway providing easy public access between the museum and library for the first time.

- Modernized back-of-house facilities including new conservation laboratories for the museum's and library's collections.

- Updated infrastructure to safeguard the Frick's collection and buildings, improve its energy efficiency, and ensure the long-term preservation of the institution.

The design was developed by Selldorf Architects, with Beyer Blinder Belle acting as Executive Architect. Esteemed garden designer and preservationist Lynden B. Miller will work with the Frick to restore the 70th Street Garden in keeping with the vision of its creator, Russell Page. The construction budget is $160 million.
Continue reading on the Frick Future website.
Print Story
More Stories About