Brooklyn Navy Yard's Building 77 Makes Its Debut
November 14, 2017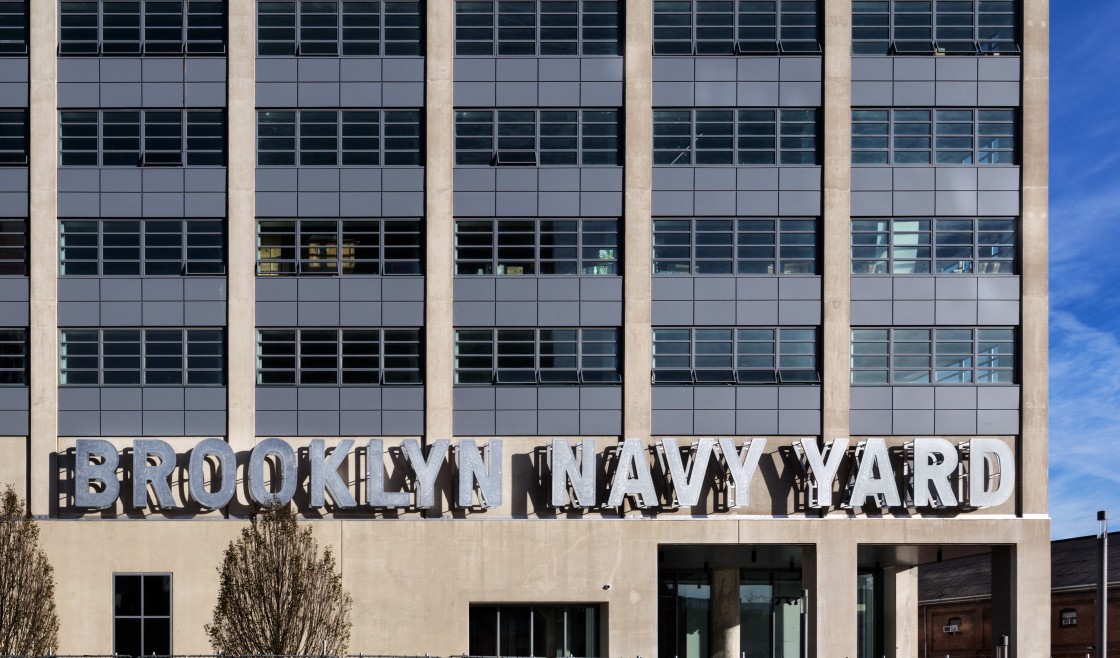 On Thursday November 9th, New York City Mayor Bill de Blasio, the Brooklyn Navy Yard Development Corporation, and local dignitaries celebrated the opening of Building 77, a WWII-era storage facility and former warehouse that has been transformed into a state-of-the-art commercial and light manufacturing space with a ground floor marketplace.
The $185 million renovation of Building 77 – the largest structure on the Navy Yard's 300-acre campus – represents a significant milestone in the site's ongoing redevelopment as an urban manufacturing hub and catalyst for economic development.
In addition to a comprehensive upgrade of the building's core-and-shell, MEP and life-safety systems, entries, lobbies, and lighting, BBB designed custom graphics and signage to create a contemporary identity for Building 77.
BBB has been involved in several projects at the Navy Yard, including BLDG 92: Brooklyn Navy Yard Center, restoration of the Sands Street Gatehouses (now home to the Kings County Distillery), and a Facilities Assessment & Capital Planning Study of the site and buildings.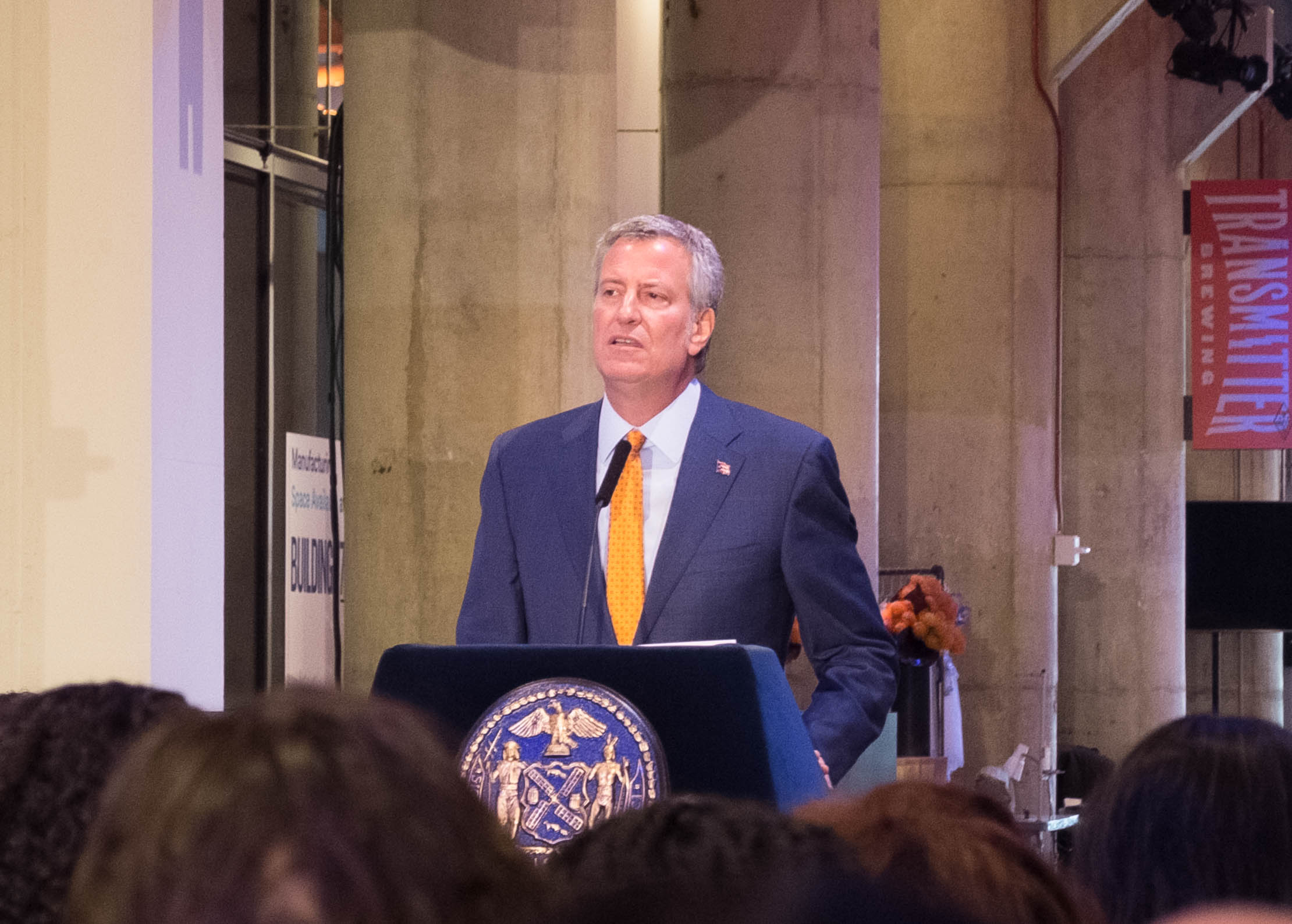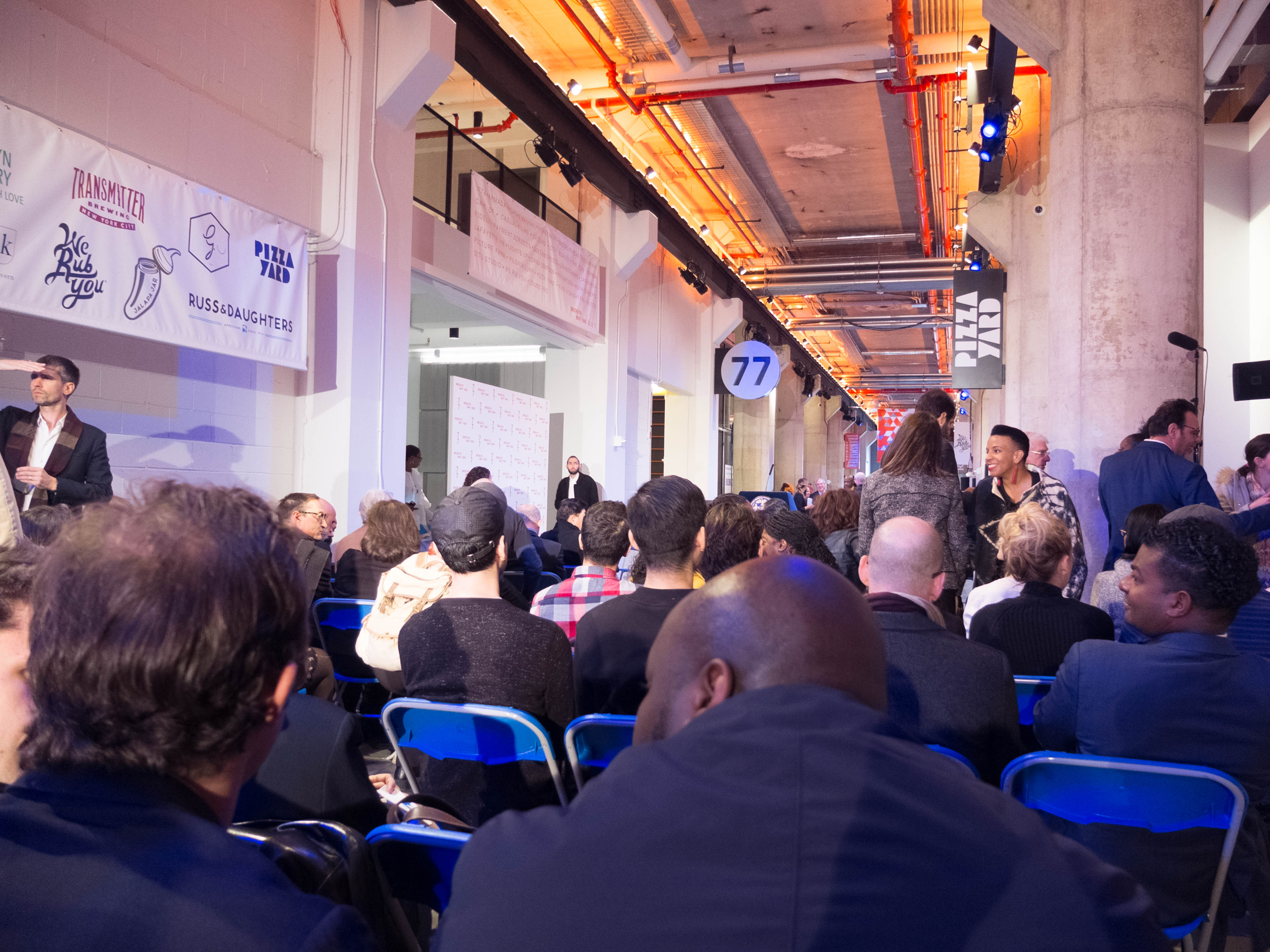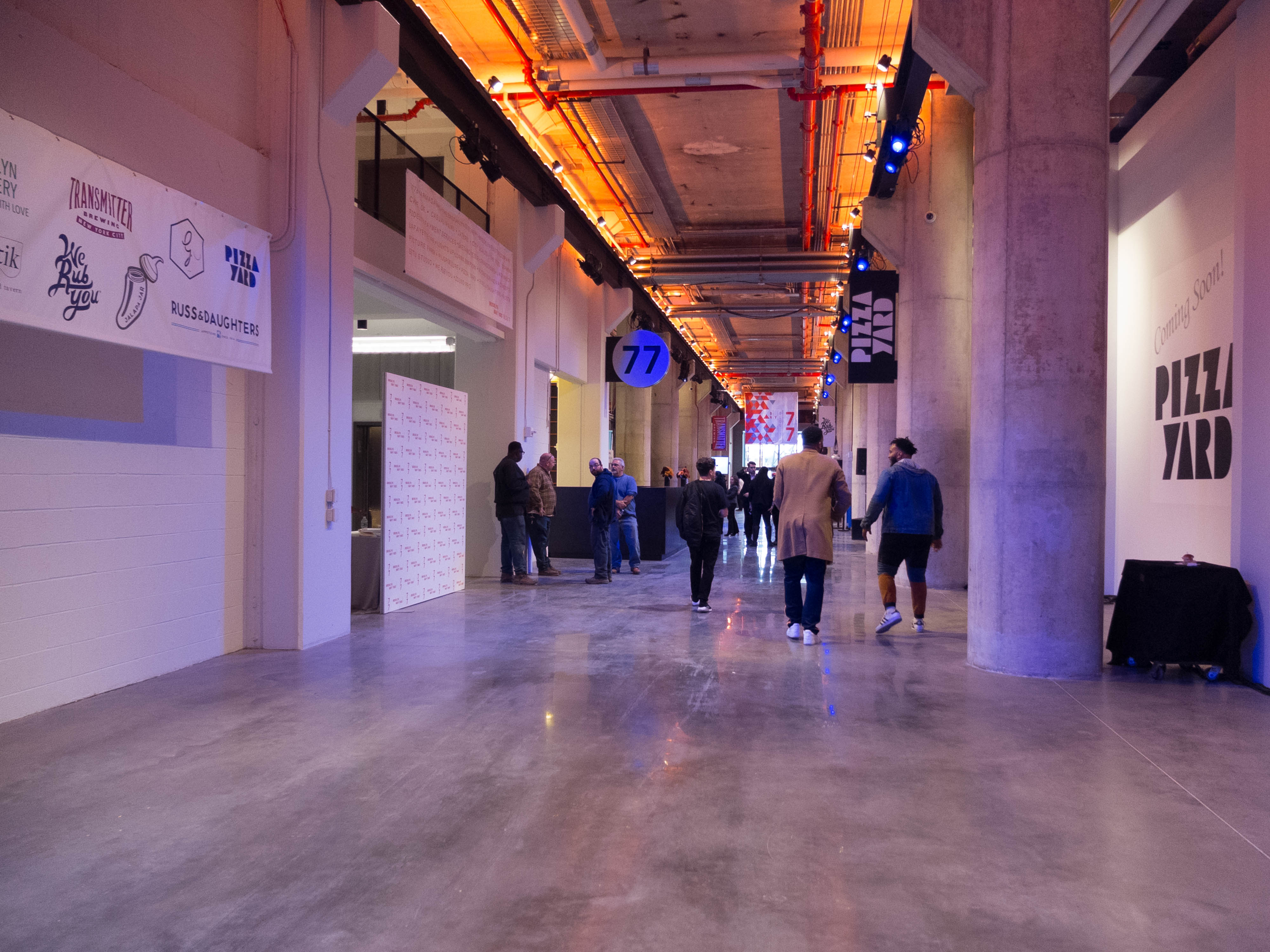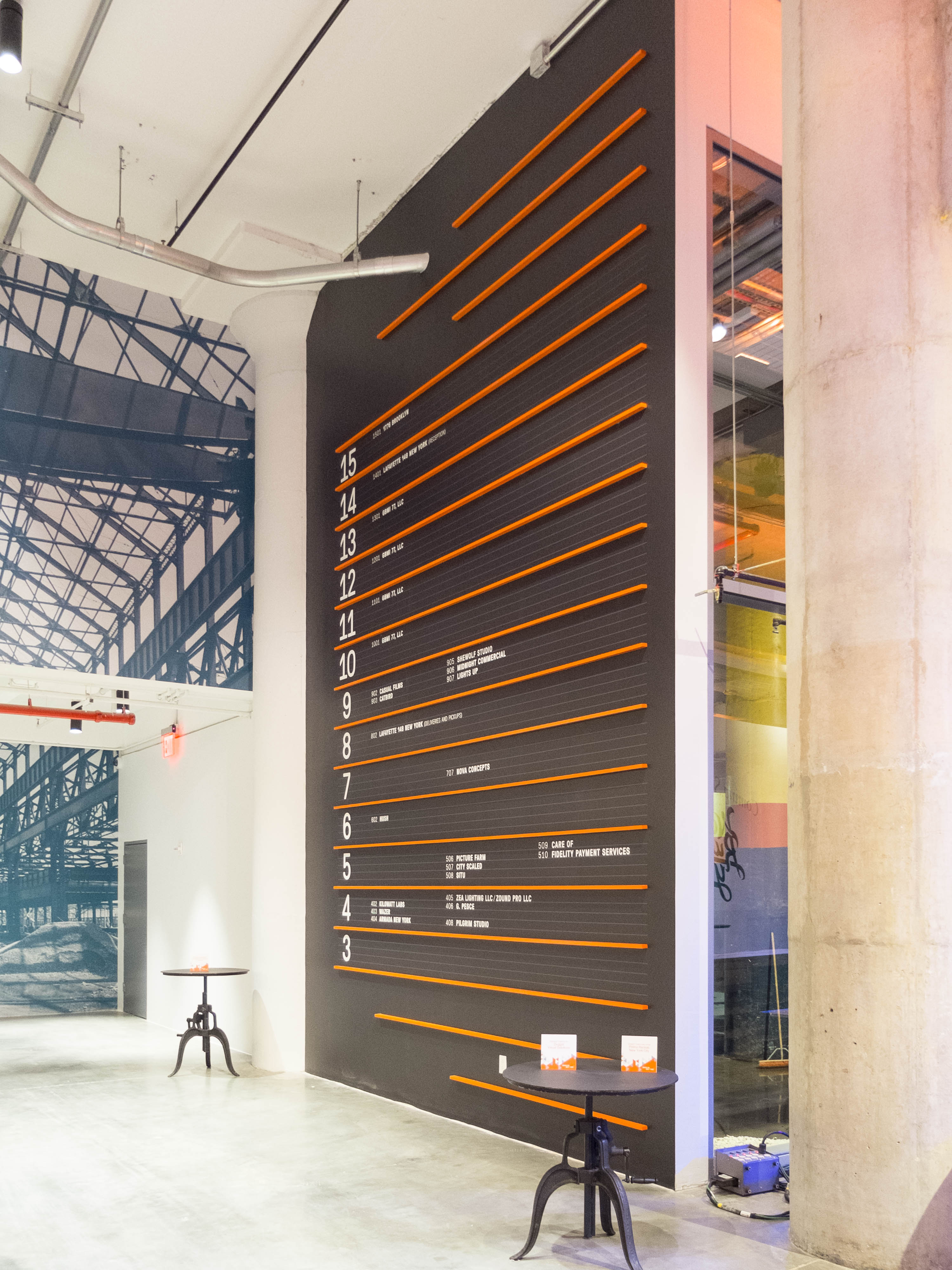 Read more:
Print Story
More Stories About