Stories in Stone
July 05, 2018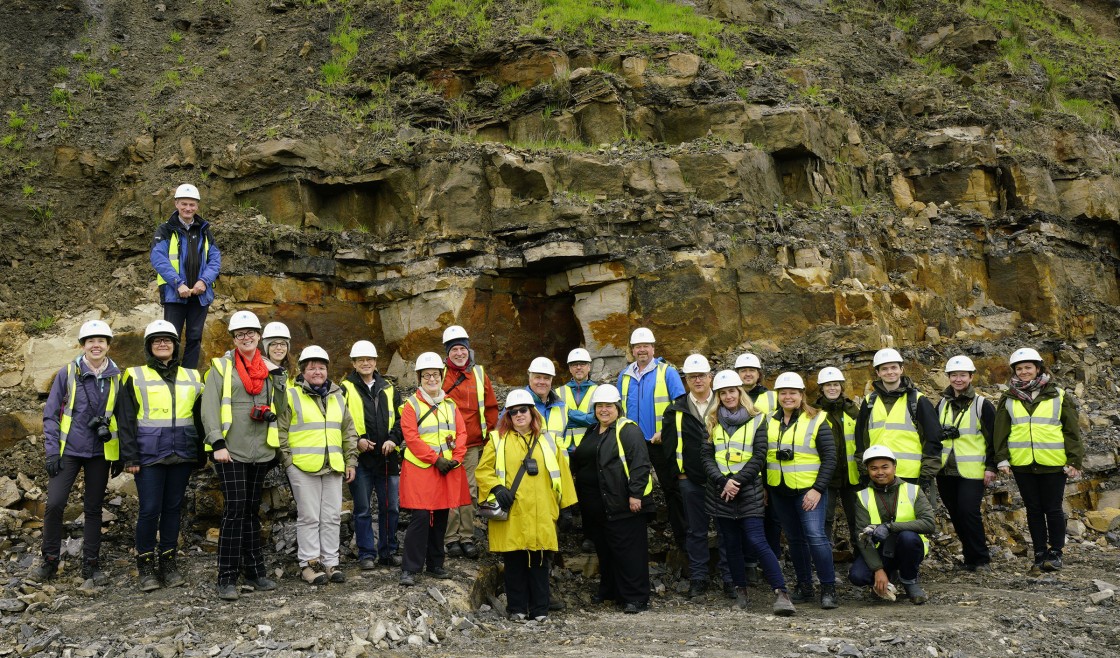 After years of professional development and growth at BBB, architectural historian and preservation specialist, Katie Hummelt, was eager to return to the place she began her career in preservation: Scotland. After completing her master's degree in architectural conservation from the University of Edinburgh, Katie spent a year as an intern at Historic Scotland (currently Historic Environment Scotland – or HES), the Scottish public body and steward of Scotland's cultural heritage. Katie recalls, "I knew my internship was an amazing opportunity from the start. The knowledge, enthusiasm, and resources of HES is unparalleled. I came back home to the States with a taste for haggis and whiskey and a desire to share my experience and the incredible value of HES with others."
With the encouragement and support of BBB Partner, Gretchen Pfaehler, Katie approached Ewan Hyslop, Head of Technical Research and Science at HES, and the Association for Preservation Technology (APT), with the idea of developing a weeklong stone conservation workshop. Their response was an enthusiastic "yes". Stone was the selected theme of the workshop because it is the most commonly used traditional building material in Scotland and HES has a wealth of information and expertise on its appropriate use and conservation.
In May 2018, after two years of planning the event, Gretchen and Katie joined sixteen APT members from the U.S., Canada, and UK for the week-long workshop at the HES Engine Shed in Stirling, Scotland. The Engine Shed, a rehabilitated circa 1900, military goods transfer shed, is Scotland's Building Conservation Centre. Open to the public 6 days a week, the shed is an exhibit space, office and lab, lecture hall, auditorium, café, and conservation library all in one. It was the perfect home base from which to run the week's series of lectures, lab-based practicals, demonstrations of investigative technologies, and site visits across central Scotland.
Workshop participants represented a broad range of preservation practitioners, including heritage regulators, engineers, conservators, architects, a student, and a professor from the Sustainable Building Conservation Course at Cardiff University.
Content of the workshop program included background on the geology of building stones, mechanisms of deterioration, investigative analysis, conservation treatments, stone matching, and replacement. Discussions explored stone specification, architectural detailing, and the effects from measured changes in temperature, precipitation, and sea level rise related to climate change. The group examined recently completed consolidation and conservation work from the scaffold at Linlithgow Palace – birthplace of Mary Queen of Scots; learned from experienced stonemasons and tried their hands at stone carving at the Forth Valley College Conservation Centre; toured the extensive building stone archive and were tested on their stone matching abilities at the British Geological Survey; experienced a working quarry – opened especially to aid repairs for a stone type prevalent in Glasgow; and received a special behind the scenes tour of the ongoing restoration of the Glasgow School of Art (known as the "Mack") by renowned architect Charles Rennie Mackintosh.*
Dutchman repairs (termed "indents" in the UK) may be necessary. In such cases, the selection of a matching stone is vital to a successful and lasting repair, especially when the original stone source is unknown and/or unavailable. Stone matches based on general classification and color are often inappropriate and can lead to accelerated weathering and deterioration of the original or replacement stone. More importantly, a good stone match should be compatible at the microscopic level. Grain size, porosity, permeability, and composition are important because they determine how the stone will perform, weather, and interact with surrounding stones. As Ewan taught participants, "There is no such thing as a bad stone, just a badly placed stone." This statement is as true for original design and use as it is for stone repairs.
The enthusiasm of all participants and presenters was tremendous, and the passion and dedication with which Scottish conservation scientists, technical advisers, resarchers, stonemasons, craftsmen, digital documentation experts, and support staff conduct their work was inspiring to see and experience firsthand. As a public body, HES' work extends beyond the conservation and management of the more than 300 properties in their care. They are tasked with providing guidance and consultation to practitioners and building owners alike, developing traditional skills and training programs, funding conservation research and grants across Scotland and the UK, and disseminating knowledge, expertise, and research through publications, workshops, and verbal advise. Many of their extensive publications on the preservation and treatment of stone and other traditional building materials and assemblies are available worldwide and can be downloaded free of charge.
Katie and Gretchen returned home, pleased that the workshop had successfully initiated a dialogue between preservation professionals and advocates in North America and the UK, and pathway for sharing relevant information and experiences. They are currently helping APT plan a reciprocal workshop to be held in the United States. Stay tuned for details!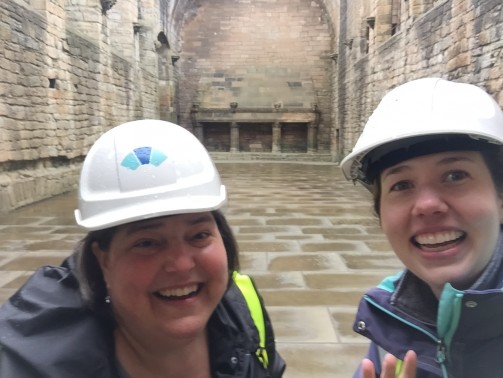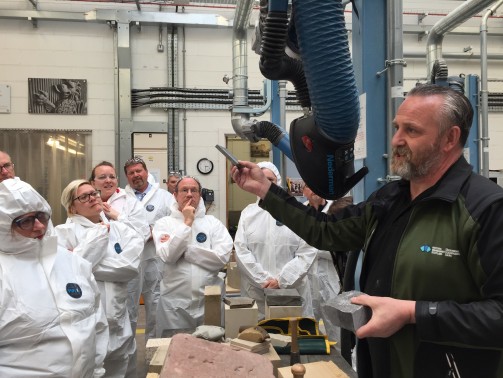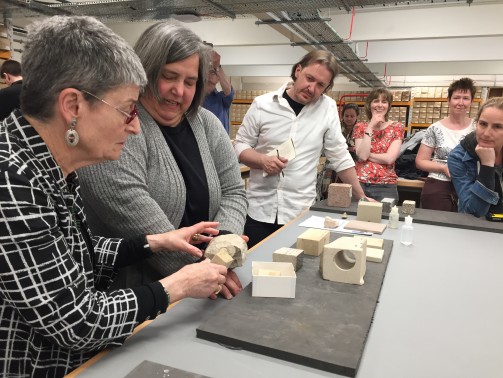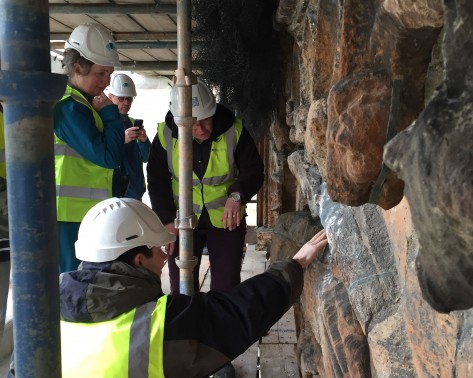 Print Story
More Stories About