NYC Makers: A Q&A with Richard Southwick, Architect for the TWA Hotel
May 14, 2019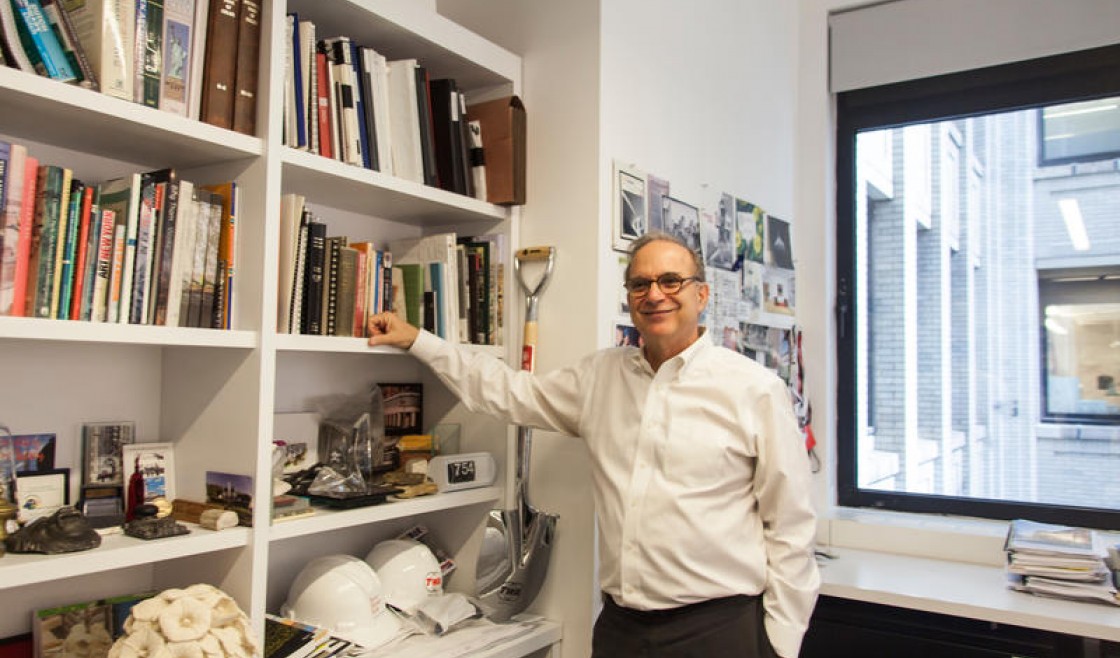 In an interview with Untapped Cities, Partner Richard Southwick, FAIA, shares his favorite BBB projects and places in New York City.
May 8, 2019
by Michelle Young
Welcome to the new Untapped Cities series, NYC Makers, where we profile the city's movers and shakers – the people changing and making the city before our very eyes. Our first Q&A is with architect Richard Southwick, Partner and Director of Historic Preservation at Beyer Blinder Belle. Southwick's latest project is the highly anticipated TWA Hotel which opens on May 15th. Beyer Blinder Belle is the architectural firm of record for the TWA Hotel at John F. Kennedy Airport, and has been working on the restoration of the landmarked TWA Flight Center for over 20 years. Beyer Blinder Belle has also been behind some of the most high-profile restorations and projects throughout the city, including Grand Central Terminal, The Frick Collection, The Metropolitan Museum of Art, the New York Botanical Garden, and many more.

We caught up with Southwick in his office at 120 Broadway, better known as the Equitable Building. This building in Lower Manhattan greatly influenced the city's zoning codes and remains an icon for urban planners and architects alike. Beyer Blinder Belle is also working on the restoration of the building, which will include new ground floor retail, a restored lobby, and a new rooftop deck on the 40th floor open to all building employees. Southwick's office is full of memorabilia, photographs and sketches from past and current projects and we had a chance to talk about several of them in our interview.

Untapped Cities: What's your favorite "untapped" spot in the city?

Southwick: Snug Harbor Cultural Center & Botanical Garden is one of the most incredible spaces. You have the Chinese [Scholar's] Garden as part of it and the Staten Island Botanical Garden. It's this assembly of beautiful buildings, a wonderful campus, kind of like UVA in a sense, without having any real recognition. It's actually a shame the city has not done more for it.

Another "untapped" underdeveloped, adaptive reuse site is the south side of Ellis Island. I've been on the board of Save Ellis Island for years. We're supposed to run a workshop sometime this spring to once again look at more plausible, or feasible uses for the south side of Ellis Island. [Save Ellis Island is the organization formed to save the abandoned hospital complex on the south side of Ellis Island. Untapped Cities runs a weekly hard hat tour of the abandoned buildings in partnership with Save Ellis Island.]

Untapped Cities: What places are on your NYC bucket list?

Southwick: Four Freedoms Park on Roosevelt Island coupled with touring the old hospital ruins. Also [the new section of] Hunter's Point South Park.
Print Story
More Stories About
Search by Keyword