2021 John Belle Travel Fellowship
More than Music: William Hansen explores Hip Hop and Housing
April 19, 2022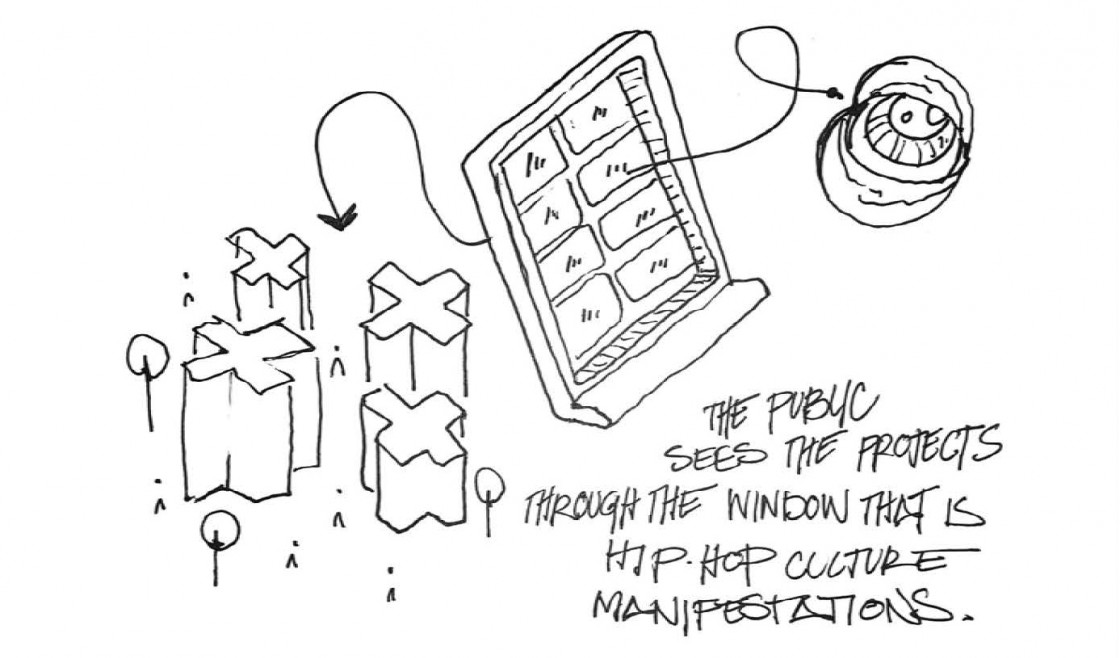 "Now let me take a trip down memory lane /
Comin' outta Queensbridge"
William Hansen, a graduate student at the University of British Columbia, received the 2021 John Belle Travel Fellowship. Established in honor of BBB founding partner John Belle, the Fellowship seeks to expand students' understanding of the public realm through travel and research, which helps them gain applicable knowledge for meeting contemporary urban needs and design challenges.
William's proposal, "More Than Music," was notable among the outstanding 2021 applications in part because of his prioritization of fieldwork and active neighborhood engagement.

William's research project was a hands-on exploration into the origins of hip hop, an art form that he has long appreciated. The project challenged him to conduct independent interviews and fieldwork in unfamiliar neighborhoods—and during a pandemic. Born and raised in Montreal, William committed to refining his engagement methods as he visited the birthplaces of hip hop icons and other related destinations across New York City.
During his 30-day stay in New York City, William visited the following New York City Housing Authority campuses and neighboring sites:
• 1520 Sedgwick Avenue and Hip-Hop Boulevard (Bronx)
• Cedar Playground (Bronx)
• 149th Street–Grand Concourse subway station (Bronx)
• Hollis Park/Playground (Queens)
• Terminal Warehouse building, site of former Tunnel nightclub (Manhattan)
• Universal Hip-Hop Museum (Bronx)
• Walt Whitman Houses (Brooklyn)
• James Weldon Johnson Houses (Manhattan)
• Amsterdam Houses (Manhattan)
• Stapleton Houses (Staten Island)
• Forest Houses (Bronx)
• James Monroe Houses (Bronx)
• Surfside Garden Houses (Brooklyn)
• Eleanor Roosevelt Houses (Brooklyn)
• Chelsea-Elliott Houses (Manhattan)
• Rangel Houses (Manhattan)
• Bay View Houses (Brooklyn)
• Marcy Houses (Brooklyn)
• Queensbridge Houses (Queens)
• Stuyvesant Town–Peter Cooper Village (Manhattan)
Residents of these buildings have included hip hop icons such as Jay-Z, Notorious B.I.G., the Wu Tang Clan, and Nas.
On this day in 1994, Nas's album Illmatic was released. Widely considered one of hip hop's most influential records, the album solidified the rapper's place among hip hop royalty—and underscored the notable impact of modernist social housing on the genre. The Queensbridge Houses, where Nas lived and was first introduced to hip hop, is overtly featured on the cover of Illmatic; many of the songs lyrics also reference the development and its buildings' conditions.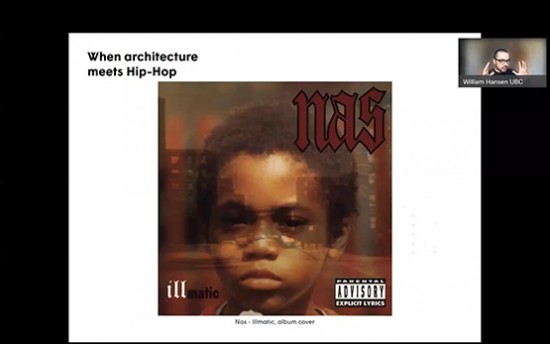 William's research project explored the reciprocal influence of hip hop and the modernist social housing that incubated it. His project is a reminder to designers that "curiosity" is an action verb. In embracing John Belle's charge to equip ourselves with the knowledge to address contemporary urban needs and design challenges, William put himself in the position to actively look, listen, and learn.
Print Story
More Stories About
Search by Keyword