Elizabeth R. Leber, Managing Partner
January 20, 2021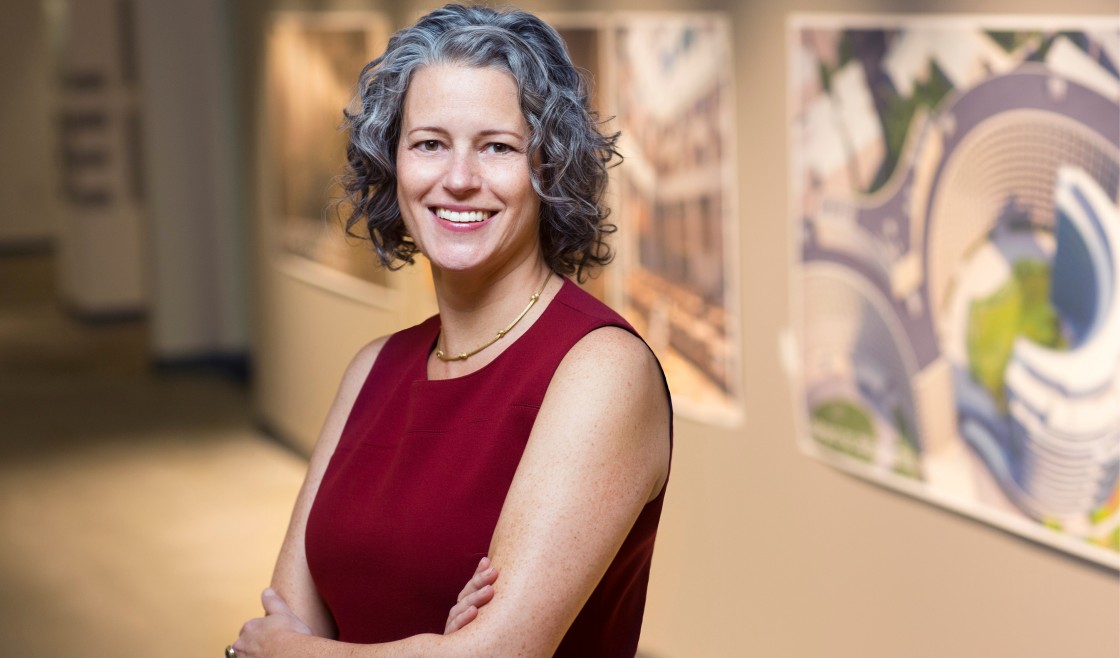 "My career has been and will continue to be focused on translating institutions' missions into architectural reality. I am excited to apply that same energy to the mission and management of our own firm."
Elizabeth R. Leber, AIA, LEED AP has become Managing Partner as of January 1, 2021. Liz Leber takes on this new role as she begins her twentieth year at BBB. She is the fifth Managing Partner to steer the firm, now in its 53rd year of practice, and will work alongside her eleven partners and Chief Operating Officer David Freedman, FCA, CMA. Liz steps into the role held for 16 years by Frederick A. Bland, FAIA, AICP, who will continue his much-valued relationship with BBB as Partner Emeritus. Liz's new role affirms BBB's successful transition to a third generation of leadership and ensures the firm's future-looking strategic vision and sustainability.
"This is the time for Liz and the next generation of BBB partners to assert the firm's direction. BBB is primed to evolve in response to the needs of our built environment and our communities. Liz has already proven in her career that she is equal to the challenge," said Bland.
Liz will continue her work in planning and design for BBB's institutional clients in New York, Boston, and nationally—her career-long passion. In her projects, she is dedicated to advancing institutions through forward-looking architecture and planning. Both within and outside the firm, she is recognized for approaching every challenge with a balance of creativity, pragmatism, and unfailing optimism. Expert at facilitating consensus around a cohesive vision, she will use these skills in her new role as Managing Partner.
Liz is a recognized national leader in bringing under-appreciated buildings back to life. Her adaptive reuse and renovation projects surpass updating of aging facilities – they are transformed into timeless settings for contemporary learning and engagement. A graduate of the University of Pennsylvania (B.A., Art History) and Columbia University (M.Arch.), Liz's success lies in creating new spaces that are simultaneously familiar—rooted in the essence and character of a historic building—and unexpected.
Liz's methodology has radically changed the way BBB approaches institutional projects and has been utilized successfully by many iconic museums, campuses, and non-profit institutions, including Harvard University, Harvard Business School, Dartmouth College, University of Pennsylvania, Massachusetts Institute of Technology, and Toledo Museum of Art. In New York City, Liz's reputation as a leader in mission-driven architecture and planning has led to commissions and relationships with many New York City-based institutions, including the Metropolitan Museum of Art, New York Public Library, the 92nd Street Y, and the Henry Street Settlement, among others.
Liz's creative problem-solving is noticed by the profession to which she has contributed generously, including board membership on the Urban Green Council and Columbia University GSAPP Alumni Association.
Print Story
More Stories About
Search by Keyword