Greenwich Post Office Wins 2015 Connecticut Preservation Award
March 23, 2015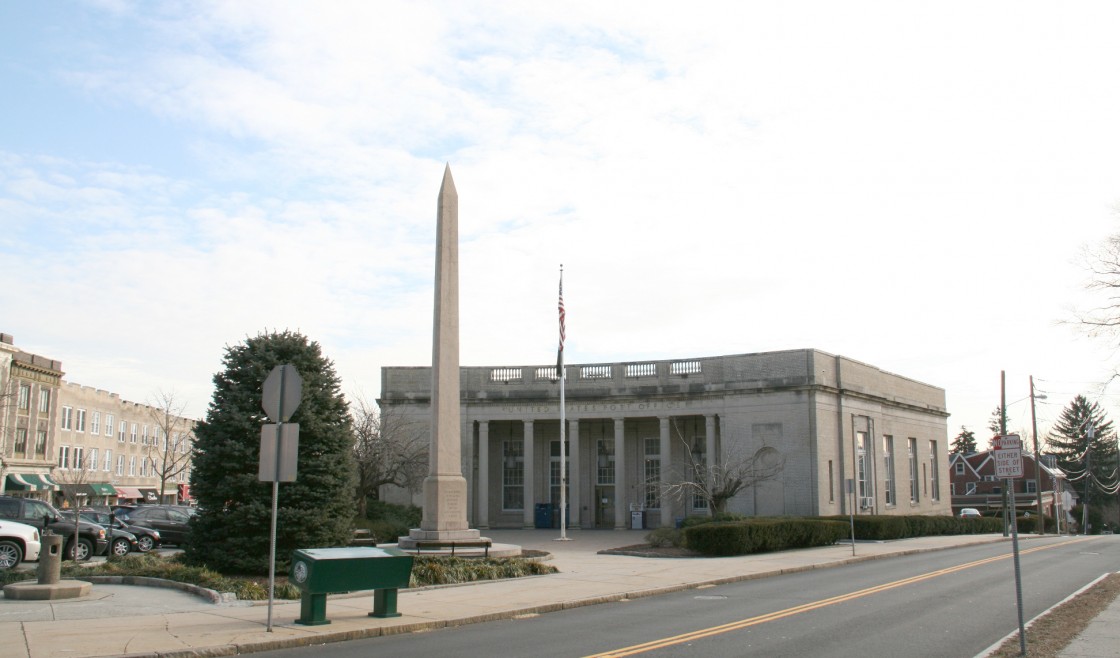 RH Greenwich preserves the Greenwich Post Office building's historic character and prominence in downtown Greenwich. Intended to harmonize with the landmark building and the community it serves, RH Greenwich has been tremendously positive for both.
As part of a downsizing effort in recent years, the US Postal Service has been selling historic post offices in important downtown locations. The Greenwich Post Office, which was designed by architects in the office of the US Treasury department and completed in 1917, was purchased in 2011 by Greenwich Retail, LLC, led by Peter and Anthony Malkin. Because the building is listed on the National Register of Historic Places, a covenant was included in the deed of sale that obligated the new owners and leaseholders to preserve the historic masonry exterior and submit any proposed changes to the Connecticut State Historic Preservation office for review and approval. As primary owners of the Empire State Building, the Malkins were familiar with BBB's successful restoration projects there and recommended that the firm be hired as preservation consultants.
The property was leased to Restoration Hardware (now RH), which recognized the building's beauty and historic value and envisioned the space as a flagship retail location. Over time, modifications to the interior left no significant architectural features. RH worked with design architect James Gillam of Backen, Gillam, and Kroeger in California; and local executive architects Granoff Architects; in a complete gut renovation that respects and enhances the preserved exterior shell. Frank Prial and Kate Lemos McHale from BBB conducted historic research, consulted with the design architects on the exterior restoration, and led the presentations to SHPO and the local Greenwich planning and historic review commissions. Below is a video produced by RH on the transformation of the Greenwich Post Office.
As more historic post offices become available to the private sector, one can hope that this discerning restoration will be considered a gold standard for the adaptive reuses of this important typology of American architecture.
---
BBB has a personal connection to this project. Ross Marullo, the father and grandfather of BBB's Marilyn Marullo and Joe Marullo, respectively, spent most of his entire career working for the US Postal Service at the Greenwich Post Office building after serving in the Army during WWII.
Print Story
More Stories About
Search by Keyword