Docomomo Modernism Award for TWA Terminal
April 27, 2015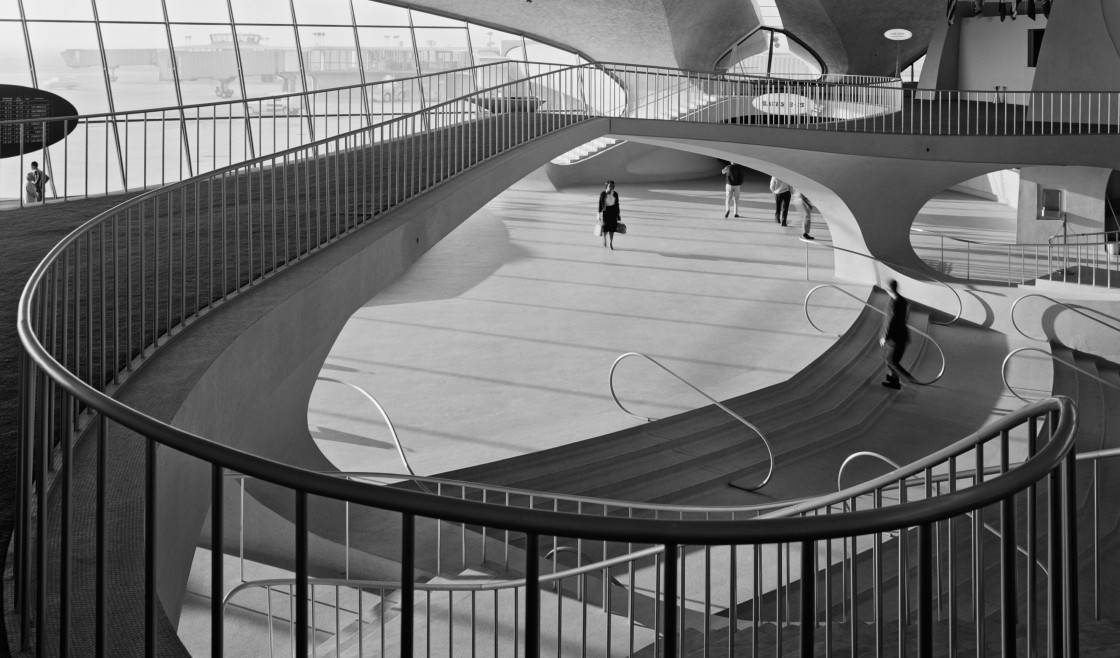 Among the eleven Modernism in America Awards announced today by Docomomo US, the restored TWA Flight Center at JFK International Airport is the recipient of the 2015 Commercial Design Award of Excellence and one of three Saarinen buildings selected for an award.
Jury chair, architect Michael Mills noted, "This is a masterful restoration and reuse of an architectural landmark that had been in danger of demolition. Everything about this important Eero Saarinen design was respected and preserved."
At its opening in 1962, Eero Saarinen's TWA terminal was celebrated as a major achievement in modern architecture and quickly became a symbol for the "golden age" of commercial aviation. Outpaced by the operational demands of the airline industry, the building deteriorated and fell into disrepair, prompting its designation as a New York City Landmark and listing on the National Register of Historic Places. Commissioned by the Port Authority of New York & New Jersey, Beyer Blinder Belle's renovation of the iconic building has restored every detail of its architectural glory, including defining features such as the landside curtain wall and the ceramic "penny tile" interior finish. Tours and events held at the restored Terminal have inspired a resurgence of interest in Saarinen's building by the general public.
This is the second program year of Docomomo's Modernism Awards, which celebrates the documentation, preservation and re-use of modern buildings, structures and landscapes built in the United States, and recognizes building owners, design teams, advocacy and preservation organizations that have made significant efforts to retain, restore and advocate for the aesthetic and cultural value of these sites.
Press Release with complete list of award winners on Docomomo's website
Print Story
More Stories About
Search by Keyword