Advanced Documentation through Reality Capture
Building Better Models, Smarter Buildings
May 31, 2022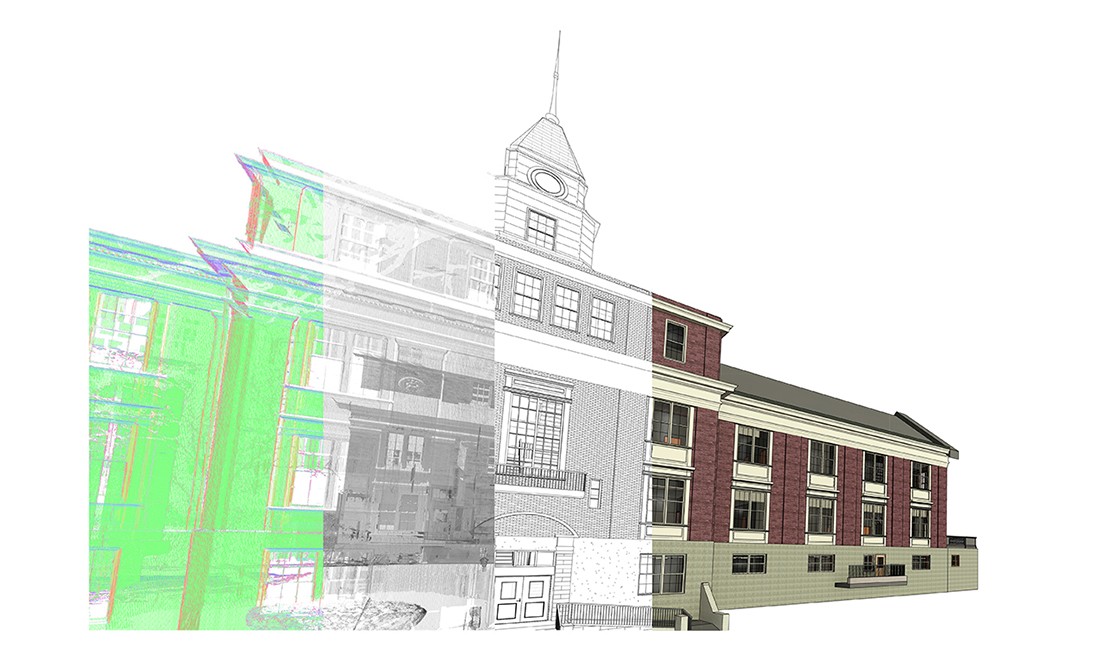 "There's really no true replacement for walking the site; but we're getting darn close"
Reality capture has always been an integral part of the design process for architectural professionals. From hand sketches and measurements to technology-enabled laser scanning, photogrammetry, and drone flights – it has always been critical to ascertain a visually and dimensionally accurate understanding of a project's site. As the technology and means to document these sites have evolved, professionals have been afforded new and powerful opportunities for deepening their understanding.
Many of the tools associated with contemporary reality capture are not particularly new; laser scanning, for example, has been used by architects for decades. Yet only recently have its capabilities been widely adopted by the design and construction industry. One of the most compelling explanations for this shift is that the technology was previously out of reach, both because of high costs and a requirement of high technical fluency. Today, laser scanning is much more accessible and significantly more affordable. While still a notable investment for most firms, advanced reality capture platforms come at a lower cost now than ever before. While dedicated specialists for laser scanning, photogrammetry capture, and drones are still in-demand, a growing population of professionals can provide these services after fairly modest training.
This evolution is also seen among team members who might leverage the reality capture process without conducting those services themselves. Thanks to increasingly flexible and well-integrated software solutions, a wider range of stakeholders can access the invaluable data gathered through laser scans, photogrammetry, and drone flights. In addition to increased user-friendliness in reality capture hardware, the industry is benefiting from simpler—and, therefore, more widely deployed—software platforms for processing and viewing data. Design colleagues, outside consultants, and clients no longer face an undue burden to become experts if they wish to participate.
A particularly salient aspect of this increased accessibility centers on the ways that data can be viewed, shared, and accessed. Today, a webpage is a simple and intuitive mechanism for sharing information and collecting feedback; it can be sent in an email or via messaging app and used by numerous parties with no training, experience, or real knowledge of the technology. Most contemporary reality capture software allows for results to be shared with a link, therefore empowering clients, consultants, and other project stakeholders to directly access and interact with this incredibly compelling information. In years past, such interaction would have required highly specific hardware, software, and training.
At St. Peter's Prep, BBB recently used terrestrial laser scanning alongside drone photography and video to capture a wealth of information about the exterior of the English Building. The data that was captured aided in our existing conditions survey work as well as our BIM model production.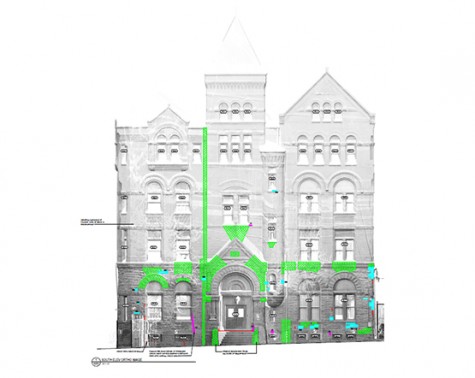 First, printed laser targets were affixed to the exterior of the building in numerous locations. These targets greatly improve the software's ability to accurately align the various scans in post-processing; therefore, proper placement of the targets is of paramount importance, especially at threshold conditions such as a main entry to the building. Next, we calibrated several different settings of the laser scanner in order to account for factors such as the size of the building and the desired resolution and quality of the scan. Following some careful positioning, the scanning initiated and proceeded over the course of the day, requiring some adjustments and repositioning across the site to ensure sufficient coverage of the building.
Back at BBB's offices, the data was transferred from the scanner to a local computer for post-processing. We specifically use a Faro 350S Laser Scanner along with registration and processing software called Scene, which translates the raw scan data into useable point cloud files. Scene also allows us to derive orthro-corrected elevation images from a point cloud, which provides us with backgrounds for survey annotations and existing condition documentation. Notably, proper point cloud processing and registration can take just as much time, if not longer, than the on-site scanning process; both patience and diligence are necessary at this stage to ensure the data's accuracy and effectiveness.
At the conclusion of registration, a point cloud of the English Building was ready for exporting to a variety of different viewing and authoring software platforms. By bringing the point cloud files into the project's Revit model, for example, we created a 3D underlay that fueled the development of a very accurate BIM model.
For this project, BBB supplemented the data captured through laser scanning with the use of drones. The proliferation of drone use in the design and construction industry has been driven by the same primary factors as laser scanning: lower costs and a lower barrier to entry. We were able to capture photos and videos in places that would otherwise be difficult or unsafe to access, such as the English Building's roof and the upper floors of its exterior. By using drones, the project team could closely inspect these areas without the use of large, expensive, and unwieldy power lifts.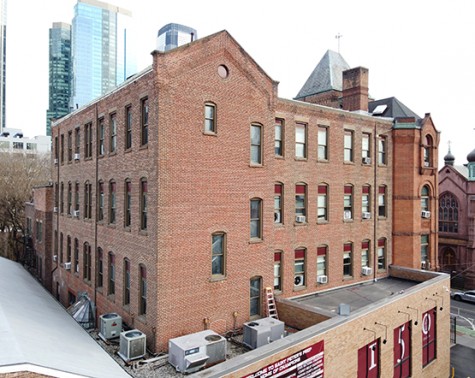 Present-day reality capture has afforded an unprecedented level of site documentation and corresponding access to that information, starting with predesign work and continuing through design, construction, and even post-occupancy evaluation—all of which empowers stakeholders to make better-informed decisions about a project. While it is often said that there is no replacement for walking a site, recent advances in reality capture provide a wealth of information that can be readily accessed in real-time and in perpetuity for as long as the data is properly maintained. As a result, sites can be remotely "visited" during the design process, throughout construction, or referenced after a project's completion as a means of guiding additions or modifications to the work.
At BBB, reality capture technologies are having a direct impact on project efficiency and overall team effectiveness. These processes are enhancing coordination, reducing risk, and improving communication between various project stakeholders. In particular, since a larger number and greater variety of people are able to engage with the information gathering with reality capture technologies, our collaborators and our clients are able to participate in our design processes more fully, which builds a stronger and more unified understanding across the team of each project's details and potential.
Hear more thoughts from Nicholas about reality capture—and other technologies driving innovation and efficiency in the design and construction industry—by watching Commercial Observer's 3rd Annual Building Technology Forum, originally presented in December 2021.
Print Story
More Stories About
Search by Keyword