Remembering Ellen Stewart, Founder and Artistic Director of La MaMa Experimental Theatre Club
February 21, 2023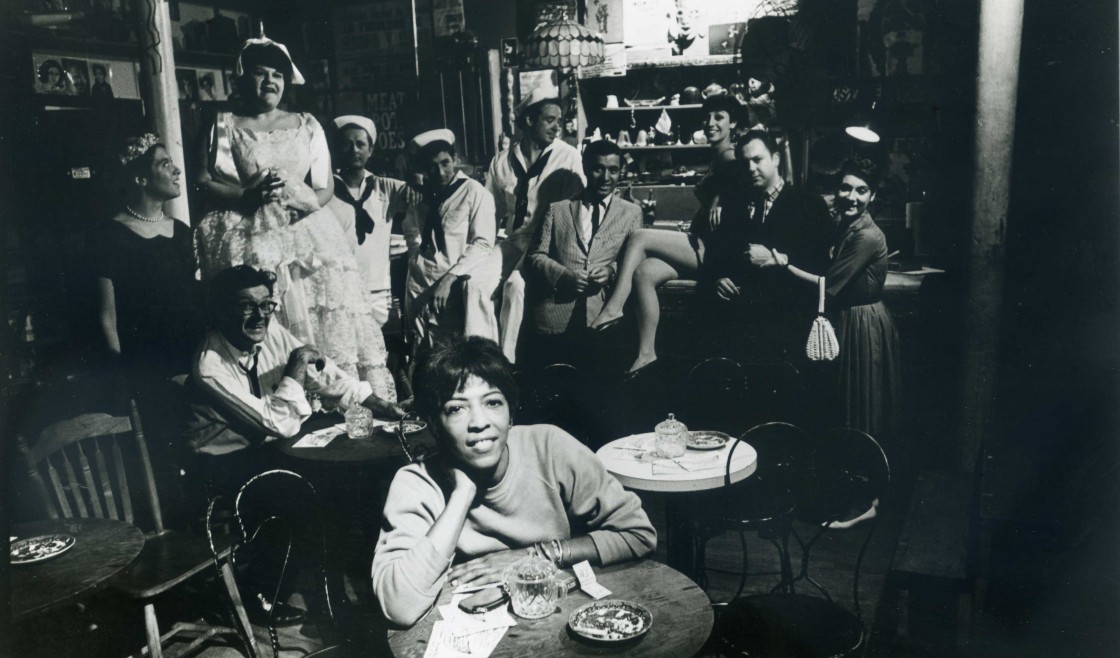 Ellen "Mama" Stewart, the trailblazing theater director and producer who founded La MaMa Experimental Theatre Club, left an indelible mark on theater in New York and internationally. On the occasion of
the restoration and reopening of La MaMa's first permanent home at 74A East 4th Street
, Beyer Blinder Belle remembers the woman who established the oldest continuously operating off-off-Broadway theater and made it an internationally renowned institution of experimental performance.
Stewart was born on November 7, 1919, and grew up in Chicago. She came to New York in 1950 to pursue a career in fashion design. She secured a job at Saks Fifth Avenue and quickly rose through the ranks to become a fashion designer.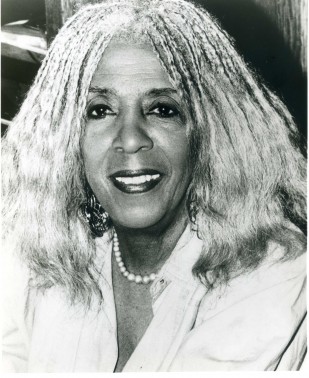 During the upheaval of the 1960s, a time of disinvestment in cities and few mainstream opportunities for writers and performers, she began producing plays at "Café La MaMa," the basement of a tenement building at 321 E. 9th Street in Manhattan's East Village. Braving distrustful neighbors and shutdowns by city authorities, even arrest, Stewart created a haven for experimental and avant-garde performances by underrepresented artists of all ethnicities.
After relocating twice, first to 82 2nd Avenue and again to 122 2nd Avenue, Stewart, with the help of Ford Foundation, bought the building at 74A E. 4th Street in 1967 to serve as the theater's first permanent home. The building had been long associated with the performing arts: it was constructed in 1873 for the German-American orchestral society Aschenbroedel Verein (also known as Cinderella Club) and was later occupied by the Gesangverein Schillerbund singing society, before later being used as a dance hall, athletic club, laundry, and meatpacking plant. By the time Stewart acquired it, the building had lost its roof, floors, and rear wall; she renovated and opened it to the public in 1969.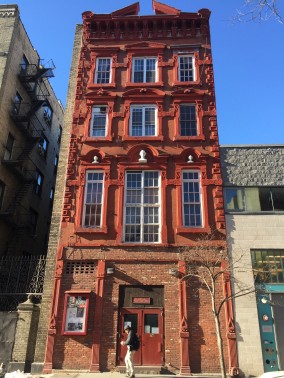 From La MaMa's East Village "campus"—which expanded into rehearsal spaces and a gallery at 47 Great Jones Street, purchased in 1970, and the Annex at 66 East 4th Street, acquired in 1974—Stewart produced plays that tackled race, gender, sexuality, and political oppression, from artists of all backgrounds and identities. Central to her mission was the freedom for artists to experiment without commercial pressure.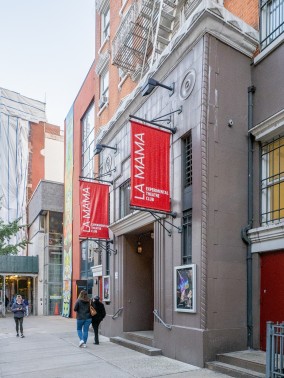 Since its founding, La MaMa has evolved into a world-renowned cultural institution fostering generations of artists, including Blue Man Group, Ed Bullins, André De Shields, Olympia Dukakis, Philip Glass, Adrienne Kennedy, Diane Lane, Leslie Lee, Bette Midler, Meredith Monk, David and Amy Sedaris, Sam Shepard, Patti Smith, Julie Taymor, Shuji Terayama, Tokyo Kid Brothers, Robert Wilson, and many, many others. "Eighty percent of what is now considered the American theater originated at La MaMa," actor and playwright Harvey Fierstein once said in an interview with Vanity Fair.
Stewart herself received Obie awards, Tony awards, a MacArthur fellowship—which she used to expand to a fourth location in Umbria, Italy—induction into the Theater Hall of Fame, and many other awards both in the United States and abroad. La MaMa's original building at 74A East 4th Street was designated a New York City landmark [PDF] in 2009 in recognition of its international history as an arts performance space.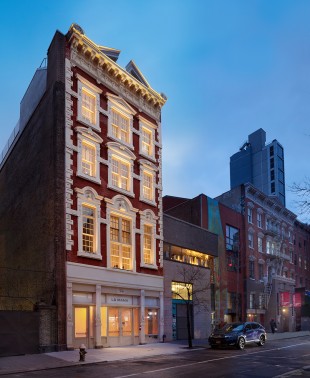 Stewart died in 2011 at the age of 91, but her vision of diversity and inclusiveness in the arts continues to be championed by her namesake theater company and the next generation of leadership under the guidance of artistic director Mia Yoo. In 2023, Beyer Blinder Belle renovated 74A E. 4th Street to better support this growing international mission with ADA accessible, acoustically separated, and digitally connected performance spaces and new amenities, while preserving its cherished historic character.
"Ellen loved the theater," said actor André De Shields at the ribbon-cutting for the restored building, "It is up to us to continue that love, to make sure everyone has a seat at that table."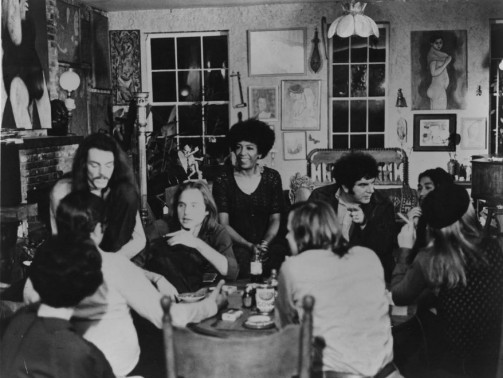 Print Story
More Stories About