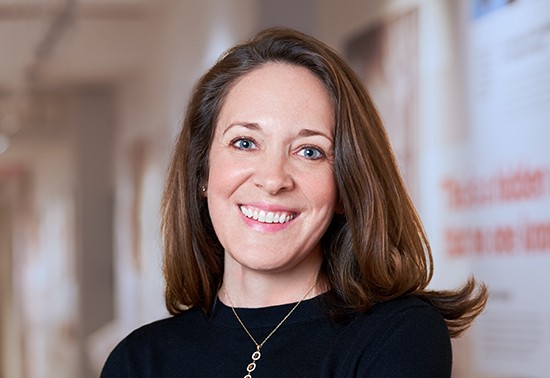 "Architecture is first and foremost about the people who inhabit it. By examining design at all scales, from the urban environment to the homes we inhabit, we create thoughtful and engaging spaces that people enjoy coming back to."
Cassie Walker is a BBB Partner and architect with extensive experience in the design and development of affordable and market-rate housing, as well as mixed-use projects in and around New York City.
Cassie's approach to designing all housing reflects her belief that everyone, regardless of income, deserves a welcoming and comfortable place to call home. Her wide-ranging experience in residential design enables her to create living environments that are not only practical and highly functional, but also site-specific and rooted in their neighborhood context. For affordable housing in particular, she takes to heart the responsibility and opportunity to build in places where it is needed most, enabling people to remain in the neighborhoods where they grew up while also welcoming new residents.
Her long-term clients value her expertise, her straightforward communication style, and her ability to shepherd large, complex residential projects through the permitting and approvals process, particularly in New York City. She has overseen projects on behalf of the New York City Department of Housing and Preservation Development, L+M Development Partners, Brookfield Properties, Taconic Partners, BRP Companies, BFC Partners, G&S Investors, Urban Builders Collaborative, Gotham, SK Development, and many others.
As a leader at Beyer Blinder Belle, she is dedicated to mentoring, professional development, and lifelong learning at all levels, from recent graduates to seasoned professionals. She has served as a guest lecturer and guest critic at NYU's Schack Institute of Real Estate, and as an advisory committee member of the New York State Association for Affordable Housing's 2G Group for emerging leaders in affordable housing. Cassie holds both a Bachelors and a Masters in Architecture from Clemson University. She joined BBB in 2014.