Monumental Reopening
Washington Monument Welcomes Back Visitors
September 20, 2019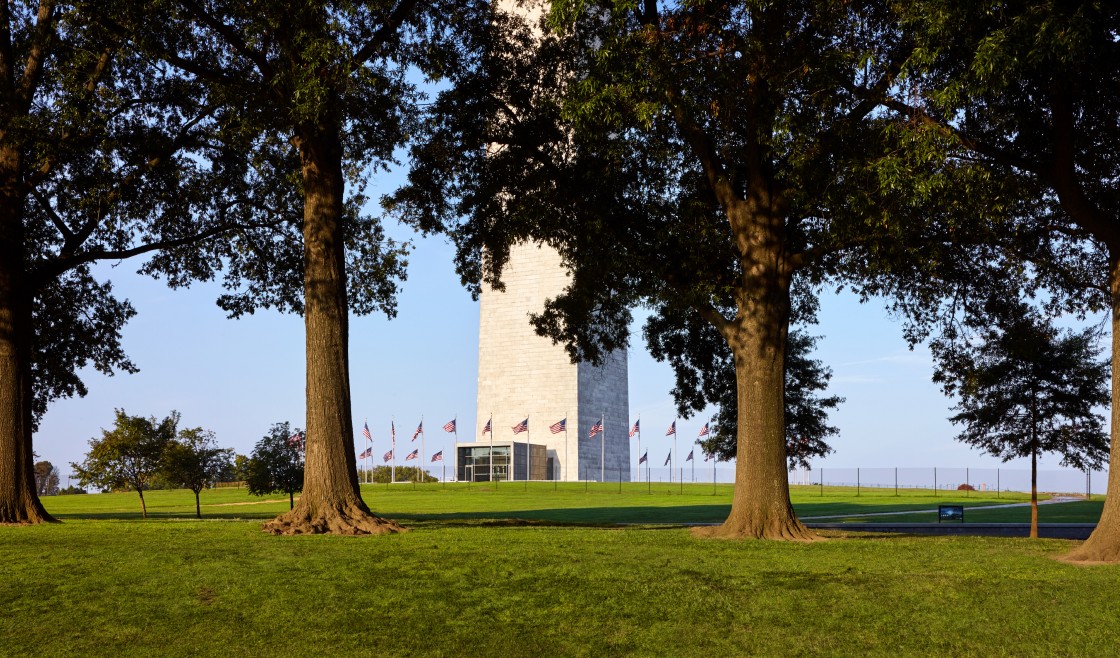 "Our goal was to create a new welcoming entrance and a dignified portal to one of our nation's most iconic structures. The new entrance pavilion will accommodate enhanced security protocols while streamlining the flow of visitors and complementing the overall experience of the Monument."
Hany Hassan, FAIA, Partner
The Washington Monument, one of the most iconic national landmarks, opened to the public once again on September 19 after being closed for several years. The tallest structure in Washington, DC reopened to sold-out crowds eager to take in panoramic views of the city.
BBB designed a new contemporary visitor facility at the entrance to the monument built to honor George Washington to meet long-term security, preservation, and operational requirements. This gracious addition features a glazed and transparent envelope affording views of the 555-foot-tall obelisk, and utilizes a geothermal heating and cooling system to minimize the visual presence of equipment.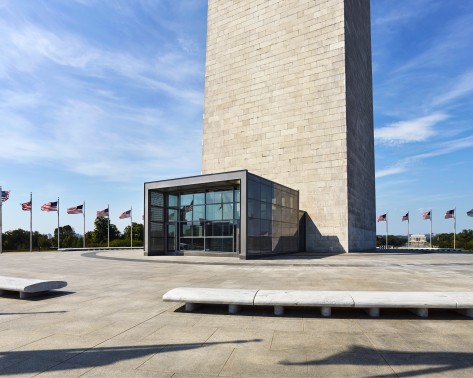 Watch CBS News coverage offering a first look at the Monument upgrades:
Washington Monument Set to Reopen Thursday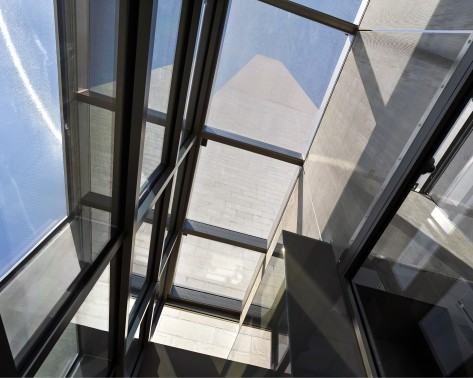 Below is a selection of recent press coverage:
Untapped New York, Behind the Design of the New Washington Monument Entrance and Visitor Facility, by Michelle Young
Building Design + Construction, The Washington Monument reopens with a new visitor center, By John Caulfield
Architectural Record, The Washington Monument Reopens with New Screening Center by Beyer Blinder Belle, By Kara Mavros
PRISM, Washington Monument welcomes back visitors through new Beyer Blinder Belle-designed facility
Archinect News, Washington Monument reopens after lengthy renovation, By Alexander Walter
NPR Morning Edition, Our Long 3-Year Wait Is Over: The Washington Monument Reopens, By Mikaela Lefrak
The New York Times, Washington Monument to Reopen After Three Years, By Zach Montague
CBS News, An exclusive look inside the newly restored Washington Monument
The Washington Post, A look at the Washington Monument, By Aaron Steckelberg
CNN, The Washington Monument reopens. Here's what you need to know, By Lilit Marcus
WTOP, Early-risers head to newly open Washington Monument following 3-year closure, By John Domen
Read BBB's Press Release and Fact Sheet.
Print Story
More Stories About
Search by Keyword