Center for Research in the Humanities Opens at NYPL
October 25, 2019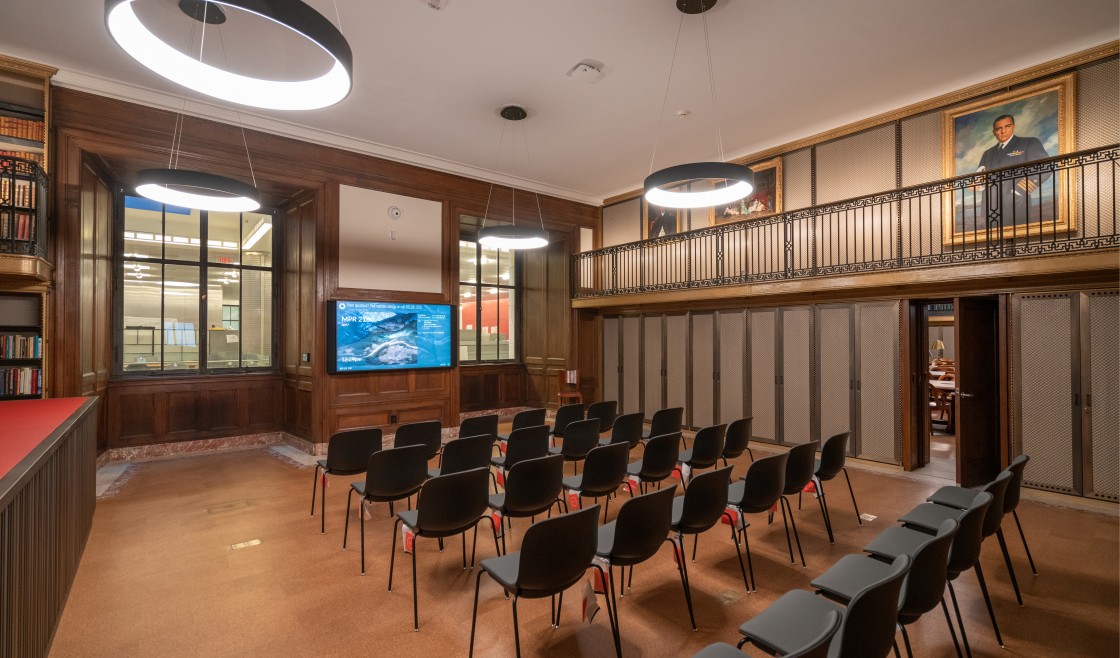 Nine rooms of the beloved and historic Stephen A. Schwarzman Building have been brought back to life and public use as The New York Public Library's new Center for Research in the Humanities.
Center for Research in the Humanities offers more than 8,000 SF of space dedicated to quiet research, work with the Library's collections, temporary displays, and collections-related programming. Created from space long used for staff and storage, it features 56 seats exclusively for use by authors, scholars, students, and others engaged in extensive research, doubling the number of seats available in the building for that purpose. The Center's nine restored rooms include The James Lenox and John Jacob Astor Room, a lecture and programming space filled with 1,800 books and three paintings gifted to the Library by philanthropist Brooke Russell Astor.
The Center was built as part of the ongoing effort led by Beyer Blinder Belle and Mecanoo to restore, improve, and increase public space in the Schwarzman Building.
Below is a selection of recent press coverage:
Contract, NYPL Reveals New Research Space at Main Branch, By Will Speros
Curbed New York, New York Public Library's main branch opens new research space, By Valeria Ricciulli
Untapped Cities, Photos: A New Book Lovers Paradise Inside the NYPL's Center for Research in the Humanities, By Michelle Young
Patch, New Research Space Debuts At NY Public Library Main Branch, By Brendal Krisel
Read more in the NYPL Press Release.
Print Story
More Stories About
Search by Keyword