BBB RED @ 5 Years
Advancing Research, Exchange & Development
July 24, 2020
BBB's RED (Research Exchange Develop) initiative is five years strong in its ongoing support for innovative staff research, promoting a culture of exchange, and enriching BBB's practice through development.
RED's evolving mission is to support and advance BBB's people and projects through:
• researching and investigating knowledge of new and innovative materials, processes, and methodologies;
• encouraging a culture and community of open dialogue, inquiry, creativity, and critical exchange;
• fostering development and propagation of ideas and applications that align with BBB's practice and culture.
RED launched in 2015 with an inaugural firm-wide Research Award program to support innovative ideas that have the potential to positively disrupt BBB's practice – how we work and how we design. The popular RED Research Award program sponsored three consecutive cycles of staff research. Research topics have ranged from conceptual ideas and social issues to material, fabrication, and technology, including Data Driven (Urban) Design, FABRICation, Sidewalks, and Scripting Processes For Automation + Efficiency, as well as PoMo, an ongoing research project on American Postmodern Architecture that includes the creation of a searchable PoMo database.
More recently, RED has focused on an innovative array of firm-wide programs organized around two main initiatives – training opportunities in software and emerging technologies, and staff field trips to fabrication studios citywide. Highlights of RED's training initiatives and field trips include:
VR/AR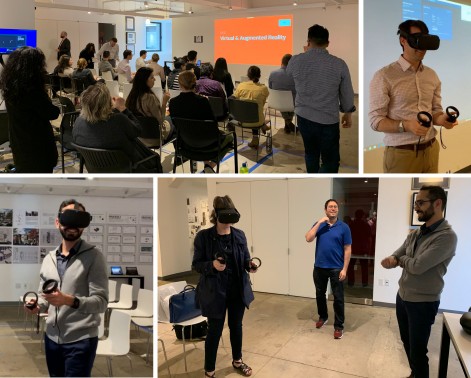 RED hosted a VR/AR Showcase Presentation and Vendor Demo featuring Enscape, Kurbity, InsiteVR and Modelo; hosted multiple VR/AR Training Sessions with various software; and sponsored an interactive VR/AR Competition that elevated BBB staff's acuity with state-of-the-art VR/AR technology, ever more essential as the AEC industry embraces hybrid design processes in the wake of Covid-19.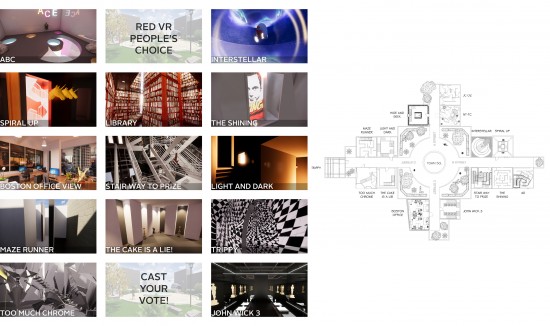 The 4-week VR/AR Competition challenged BBB staff in all three offices to construct a 3D space in which to hide an object to be discovered by other participants, with the final deliverables in Revit 2019. A VR/AR Game Night and Competition Showcase celebrated the winning submission and showcased BBB staff's ingenious VR/AR efforts.
3D Printing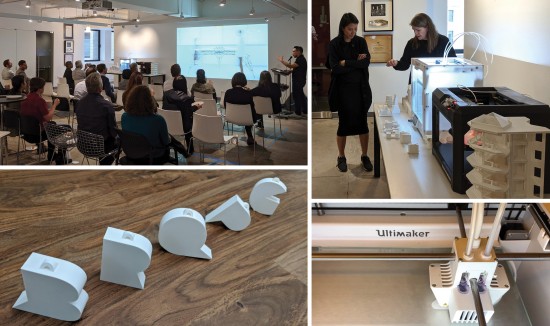 Jenny Tommos, BBB's Senior Model Shop Coordinator in New York, led a 3D Printing Showcase Presentation and multiple 3D Printing Training Sessions—workshops utilizing our model shop's Ultimaker 3D printer, where staff brought their ideas into built form to celebrate the holiday season.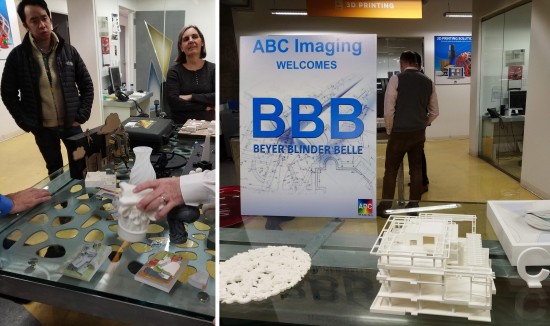 To further explore different machines and techniques during the RED 3D Printing Challenge, BBB DC staff toured ABC Imaging's DC fabrication shop. The group discussed strategies to best prepare models for printing and viewed the outputs of different models from FDM, resin, and powder printers. The 6-week 3D Printing Challenge culminated in a holiday party showcase of more than fifty inspired ornaments artfully 3D-printed by BBB staff. Read more & view the 3D printed pendants in the Joy + Inspiration 2020 BBB Story.
RED Demos Webinar Series
Currently RED is hosting the RED Demos Webinar Series to enable the offices to engage in relevant conversations related to remote work due to COVID. Some of these lunchtime discussions address everyday technologies, like Webex, Teams, Bluebeam Studio, whiteboard apps and other digital tools that allow for collaboration and increased productivity. These mini tips-and-tricks sessions are run as informal shadow sessions and memorialized for continued training on staff-access RED TV.
Fab Trips
A series of Fab Trips in Summer 2019 took BBB's New York staff on an exploration of innovative fabricators across New York City's boroughs, focusing on preservation and sustainability, while BBB DC visited Glenstone Museum to contemplate art and architecture in a natural landscape. The trips included:

REDxPRESERVATION
Industry City Field Trip, June 21, 2019
Hosted by Kate Reggev and Andrea Sforza
A tour of Industry City, Sunset Park's historic shipping, warehousing, and manufacturing complex, included visits to Evergreene Architectural Arts (Architectural Arts Restoration + Conservation), BBB's collaborator on recent projects Enoch Pratt Free Library & Carnegie Library. BBB staff also visited Anatoli's Restoration (Furniture Repair & Restoration) and ATH Studios (Metal Fabrication, Resin Casting & Edition Production).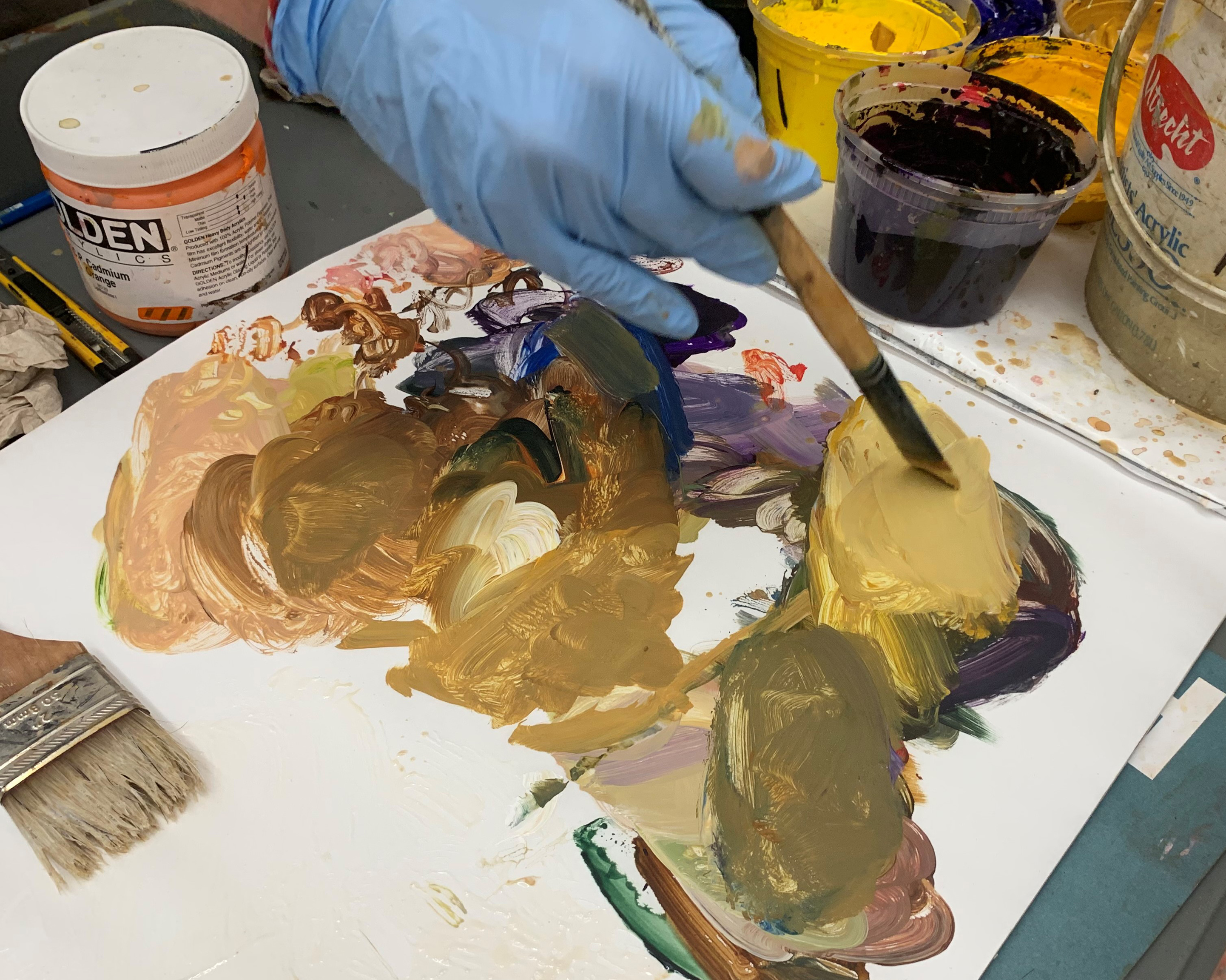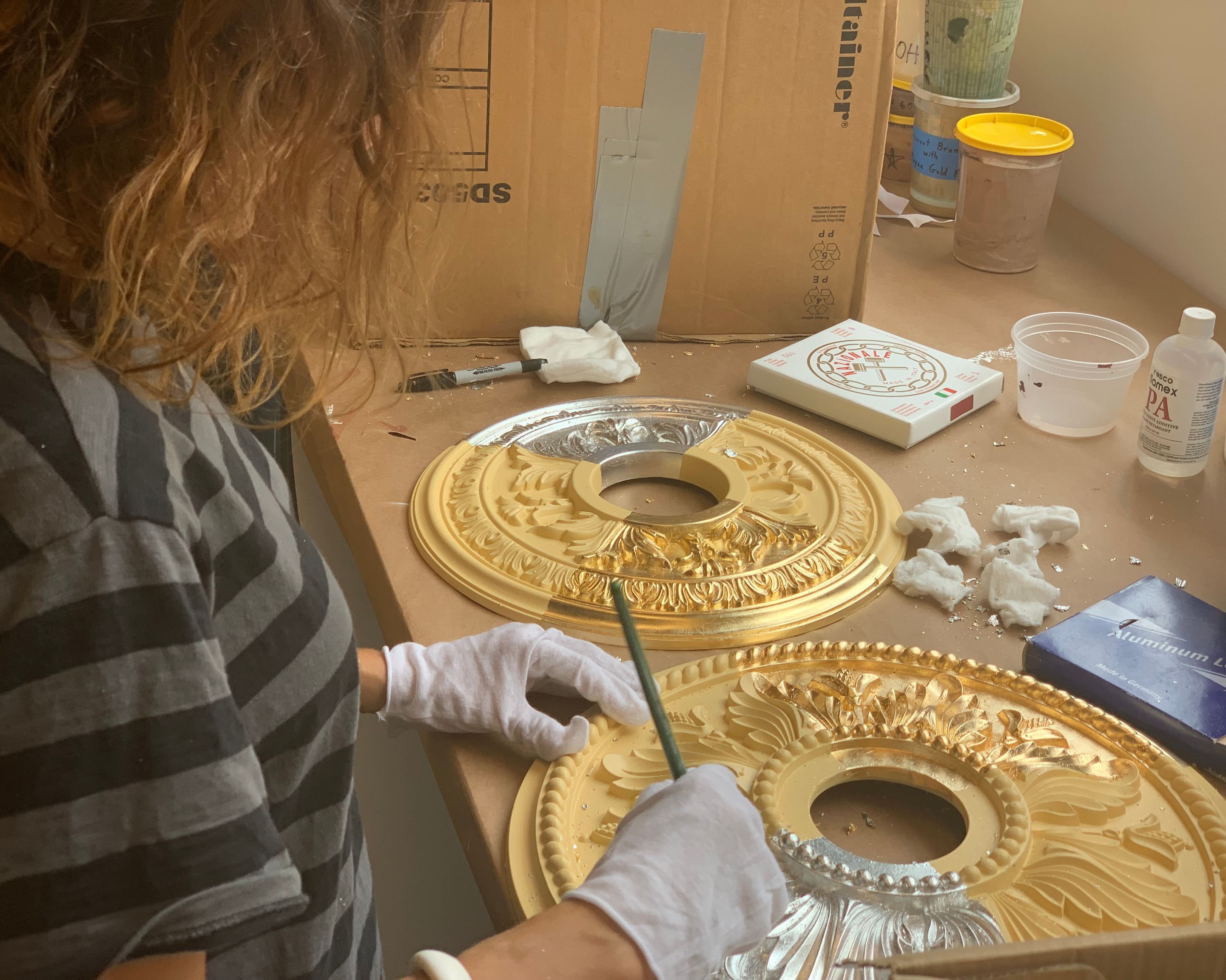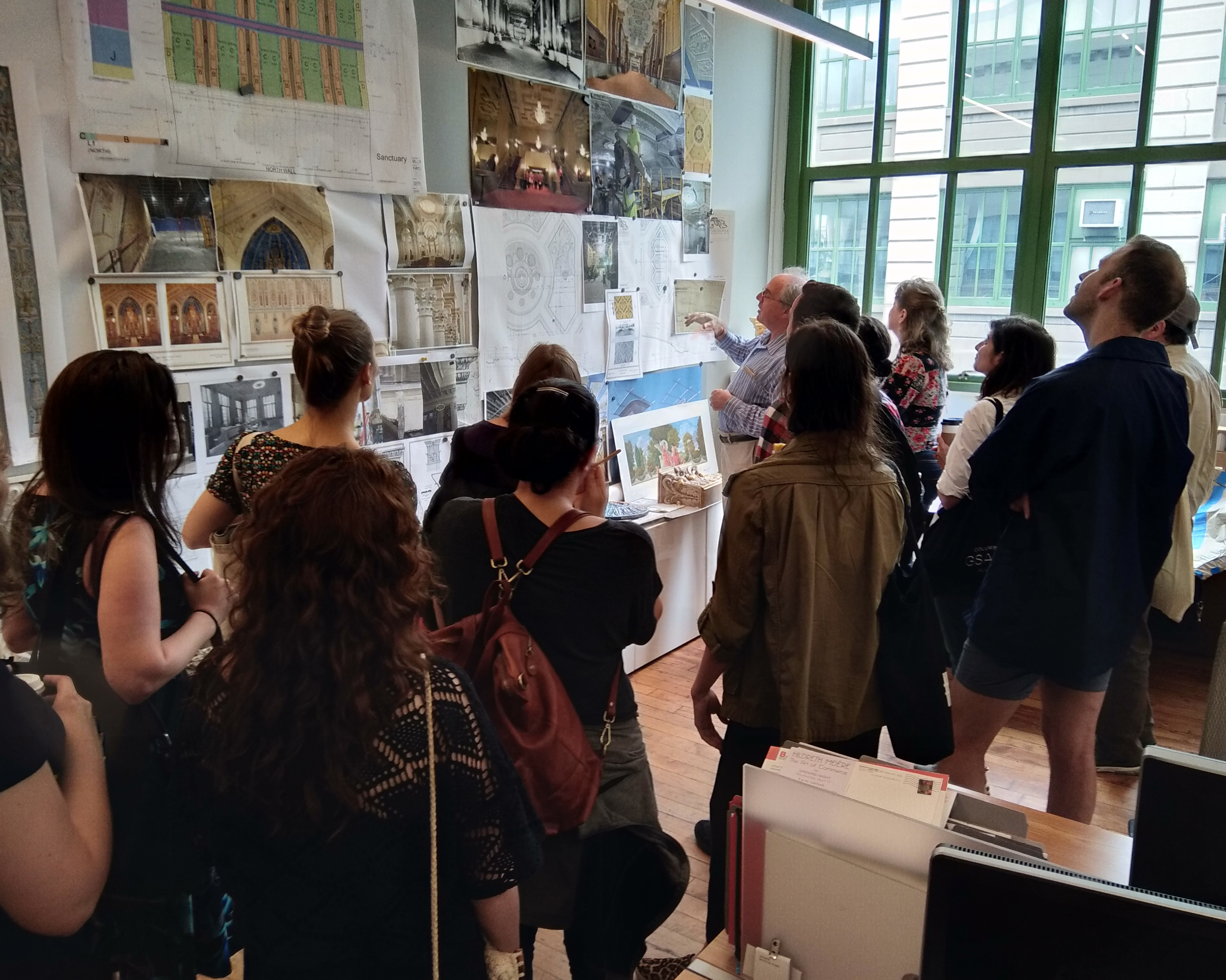 REDxART+LANDSCAPE
Glenstone Field Trip, June 21, 2019
Hosted by BBB DC
A tour of Glenstone, "a place that seamlessly integrates art, architecture, and nature into a serene and contemplative environment," with The Pavilions designed by Thomas Phifer and Partners and a landscape designed by PWP Landscape Architecture, housing some of the most incredible pieces of modern art, both indoors and out.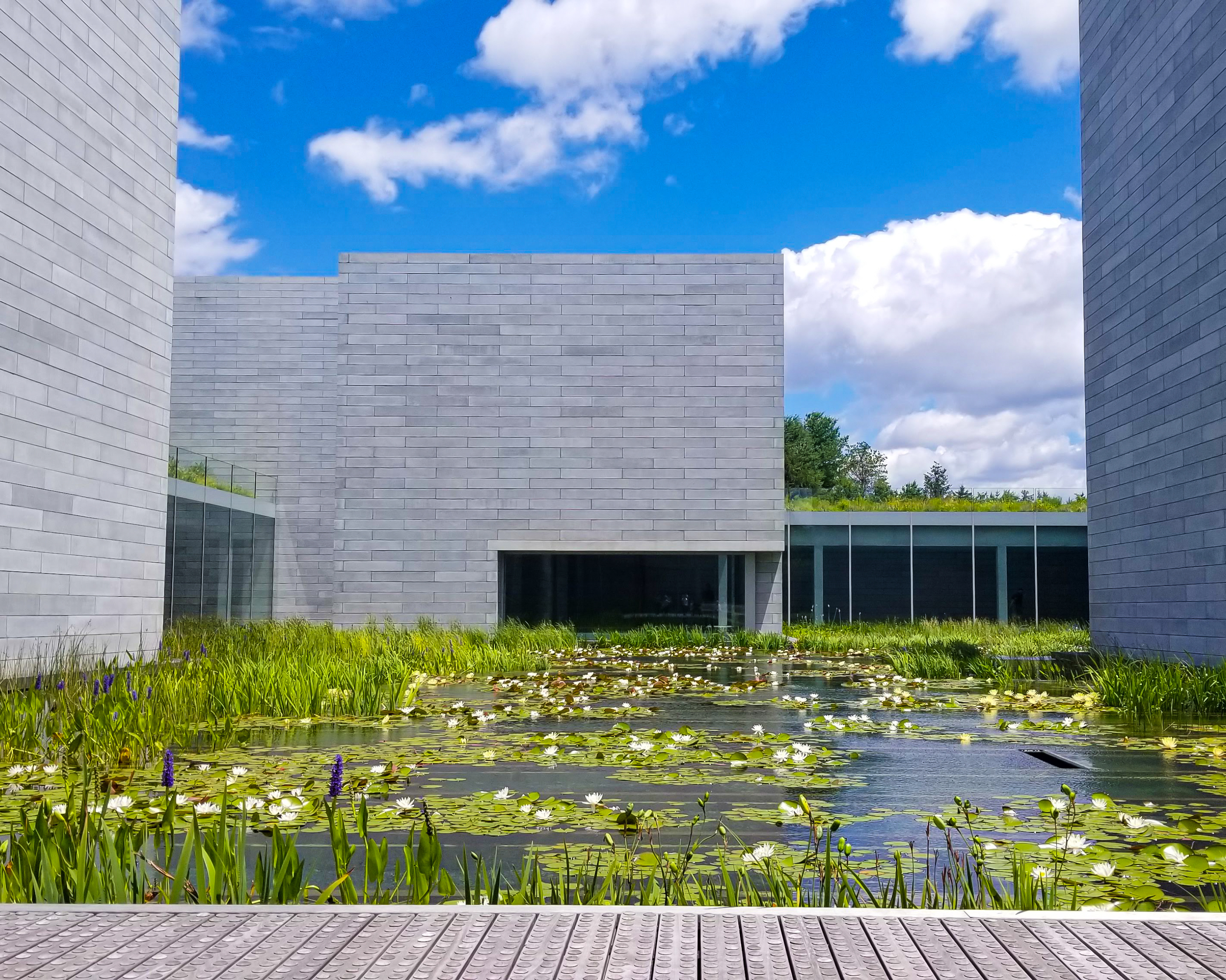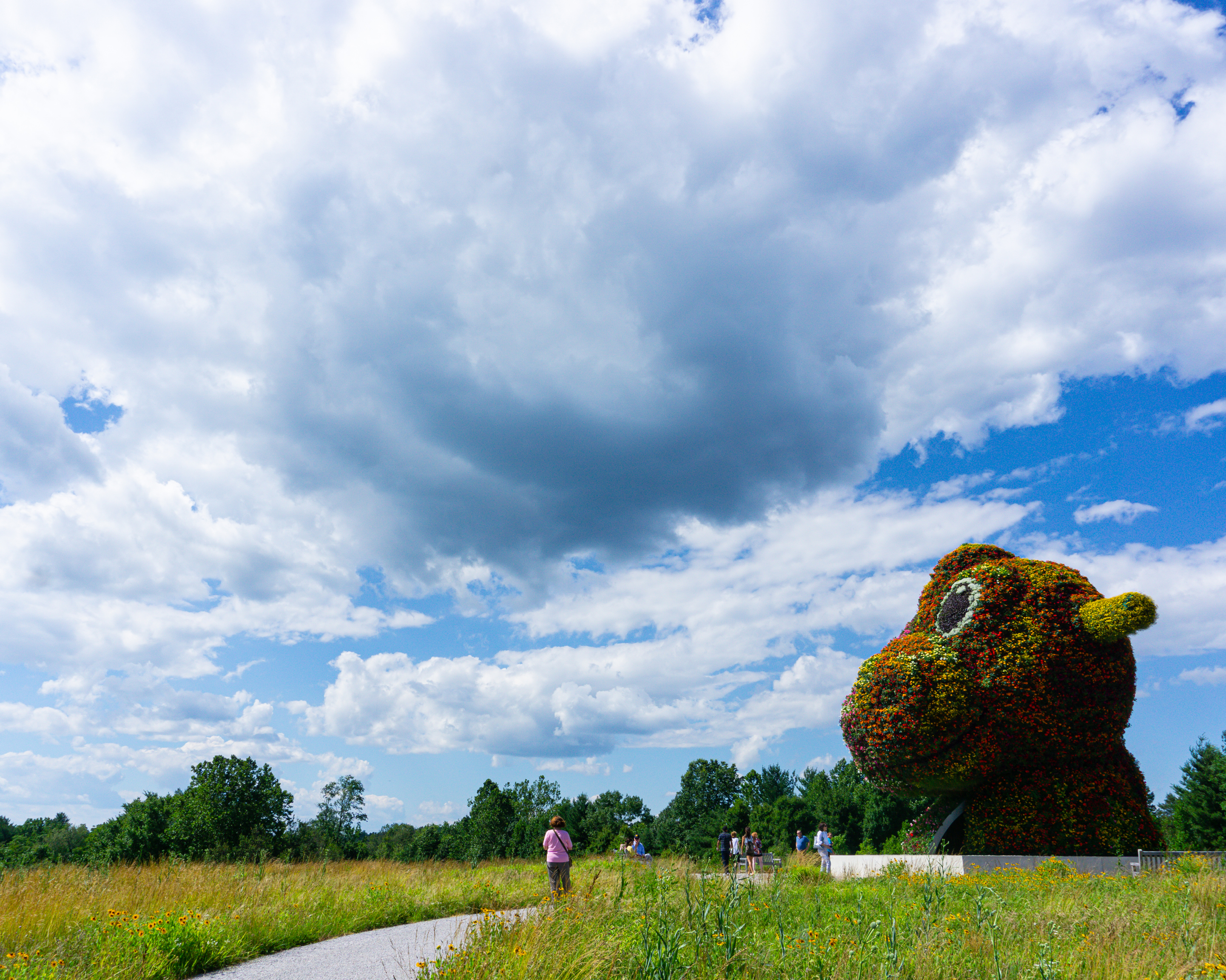 REDxBRONX
Mott Haven Field Trip, July 12, 2019
Hosted by Tiffany Carlin
A fabrication tour in the Bronx, a borough where BBB celebrates its roots designing social housing projects to launch its portfolio in the 1970s, featured visits to fabrication studios along the South Bronx waterfront neighborhood of Mott Haven, including Miller Blaker (Architectural Woodworking) and Sicis (Mosaic Art Tile).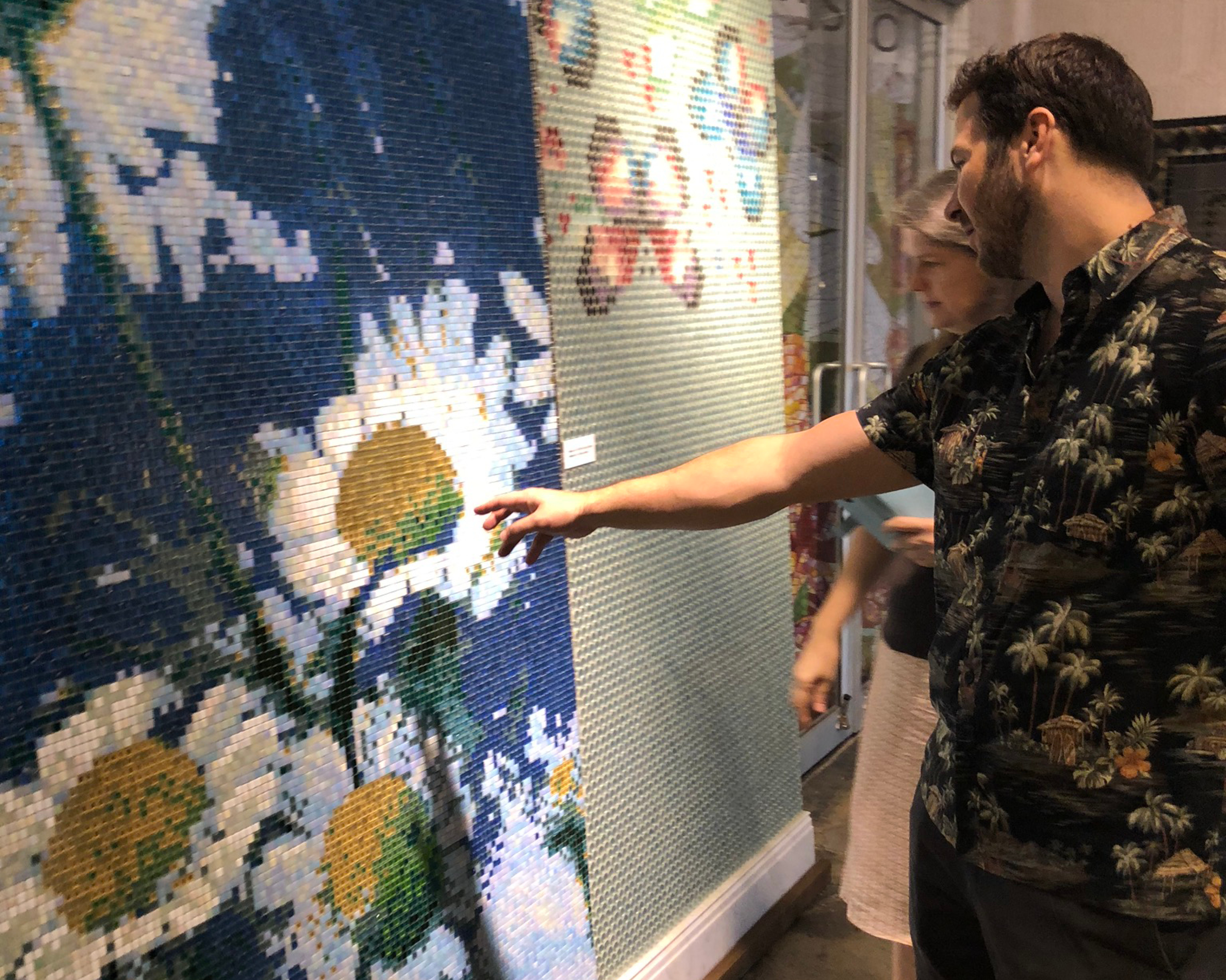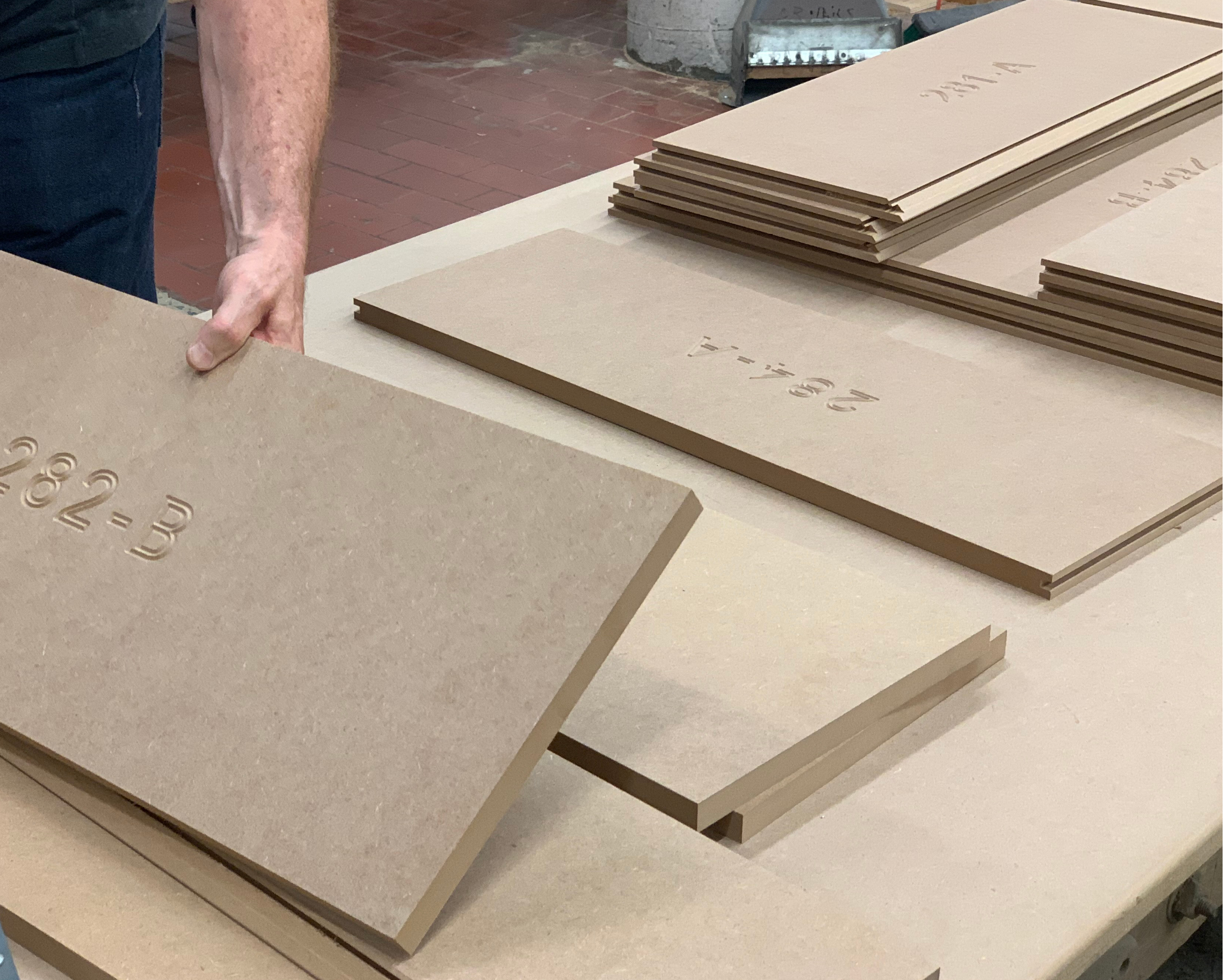 REDxNORTH BROOKLYN
North Brooklyn Field Trip, July 26, 2019
Hosted by James Sullivan
A fabrication tour along the Brooklyn waterfront, focusing on craftsmanship, restoration, and materiality, included visits to Greenpoint's Foster Reeve & Associates (Architectural & Ornamental Plaster) and Mark Jupiter Furniture in DUMBO, neighborhoods that provide backdrops to several prominent BBB projects like Greenpoint Landing and 70 Washington Street.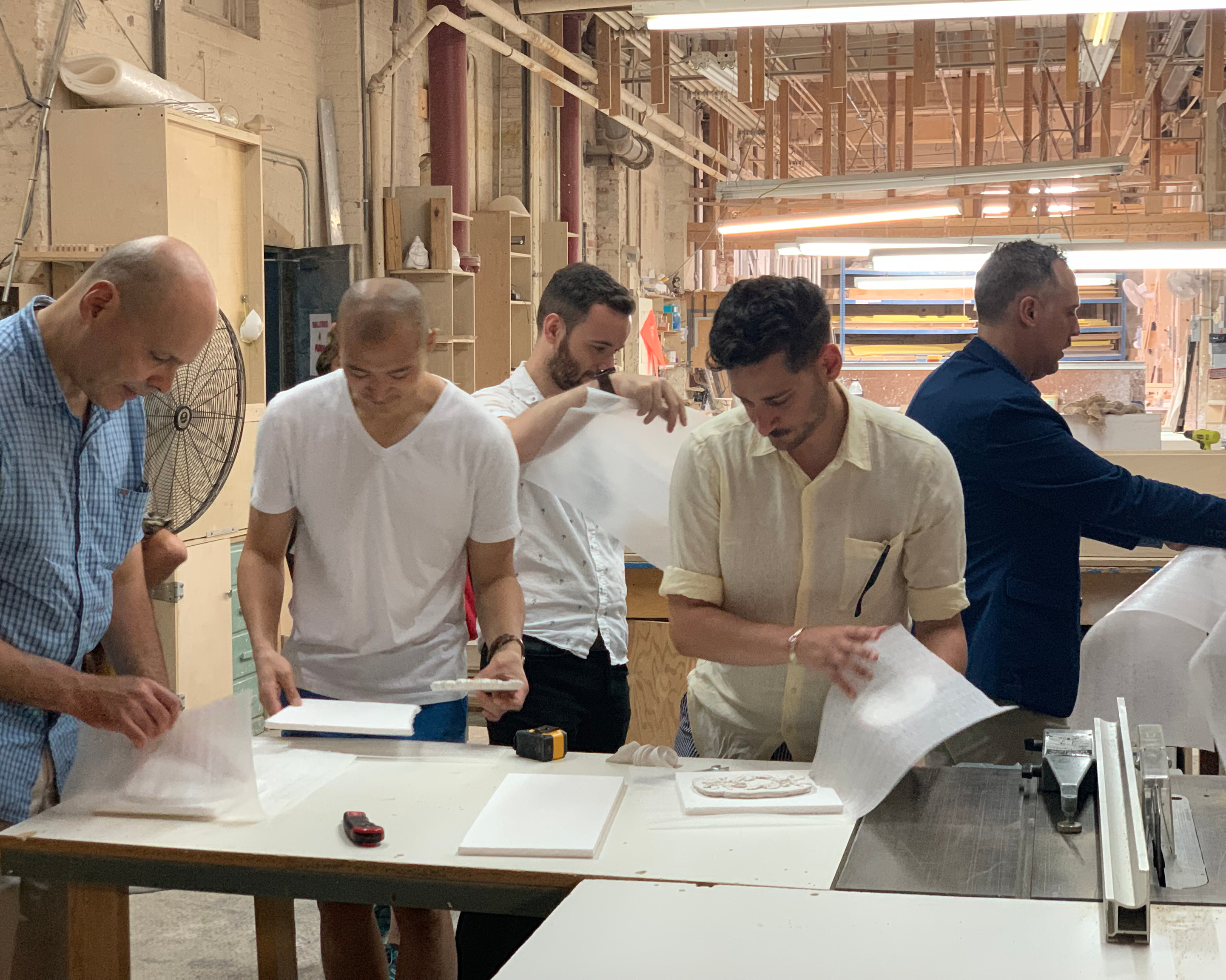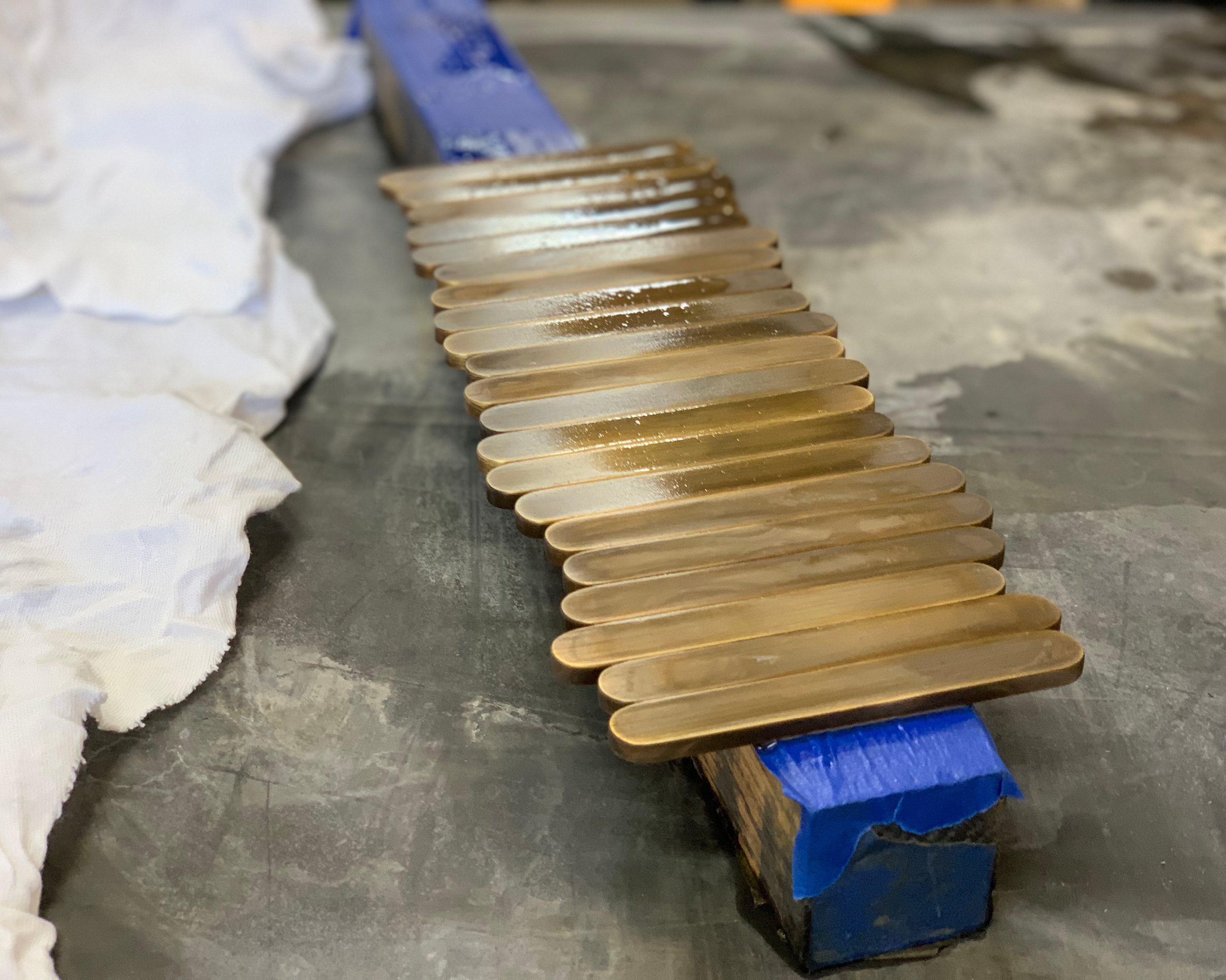 REDxSUSTAINABILITY
Industry City Field Trip, August 2, 2019
Hosted by Nicky Rackard
A tour of the Sunset Park Material Recovery Facility, designed by Selldorf Architects and run by Sims Municipal Recycling, focused on the design's programmatic use as a recycling center which inspired reuse throughout. The tour also featured a visit to Flavor Paper Digital Studio (Digital Wallpaper) based in nearby Industry City.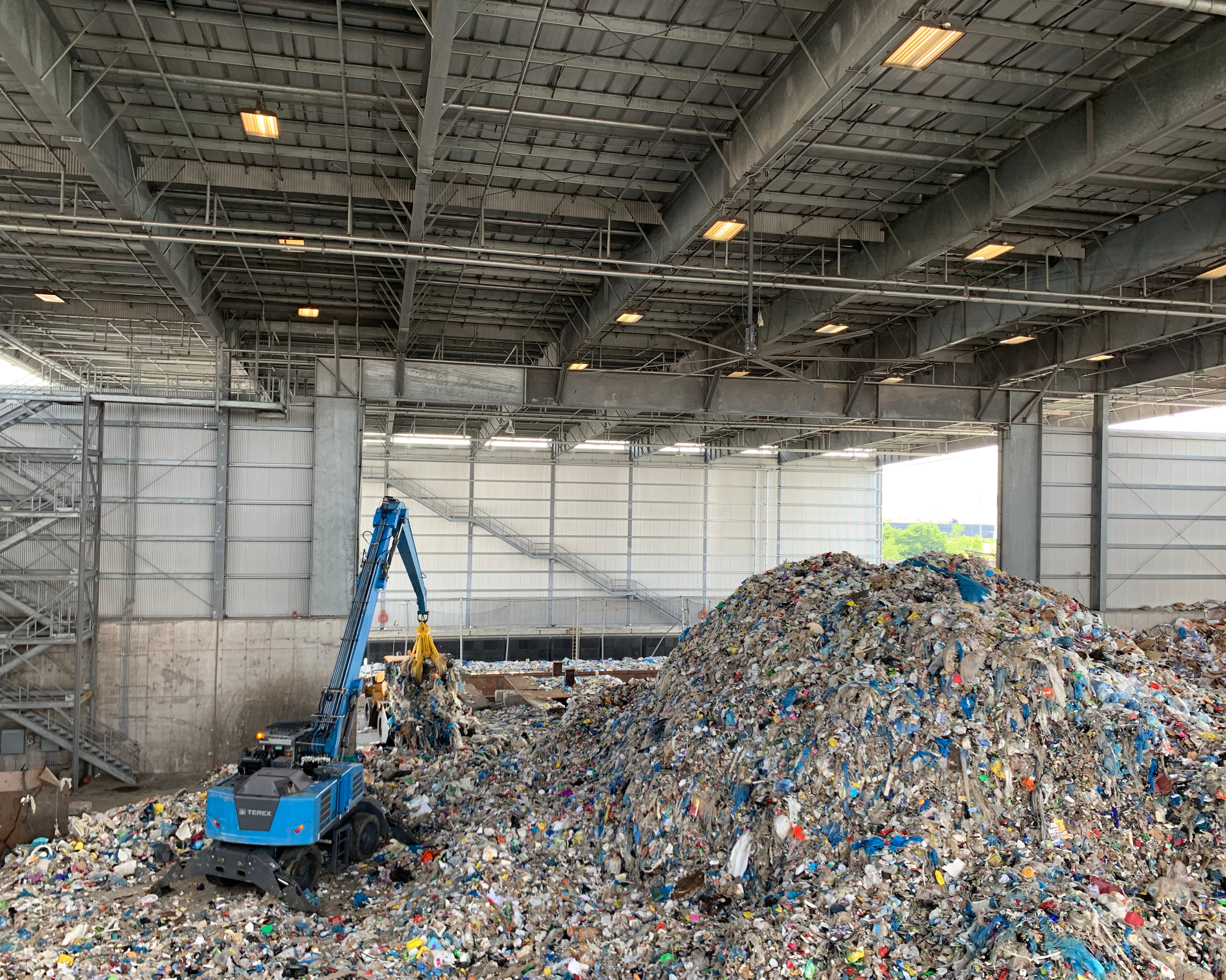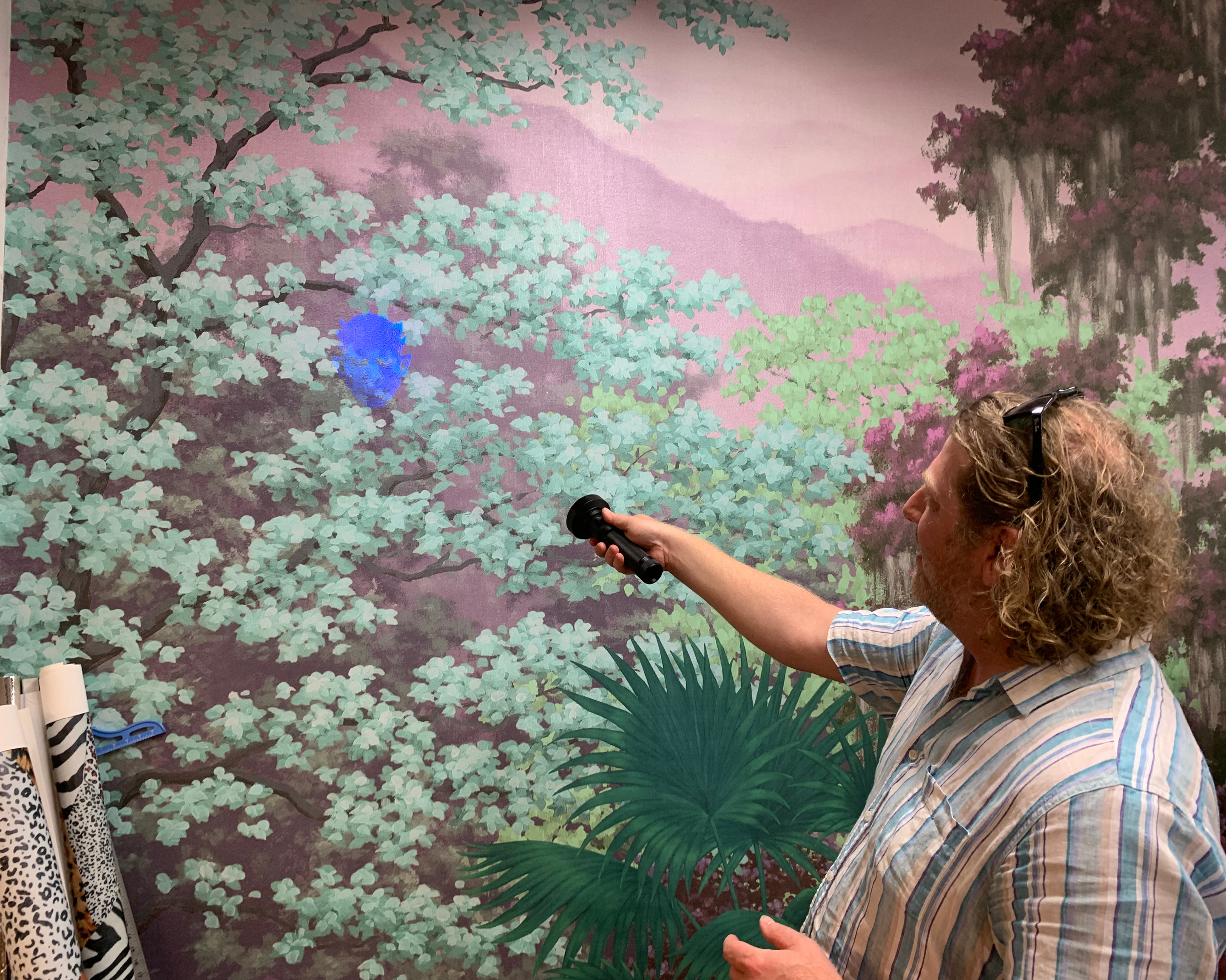 Print Story
More Stories About
Search by Keyword