Women Build 2015
Team "Gimme SHElter" makes an impact with Habitat for Humanity
September 29, 2015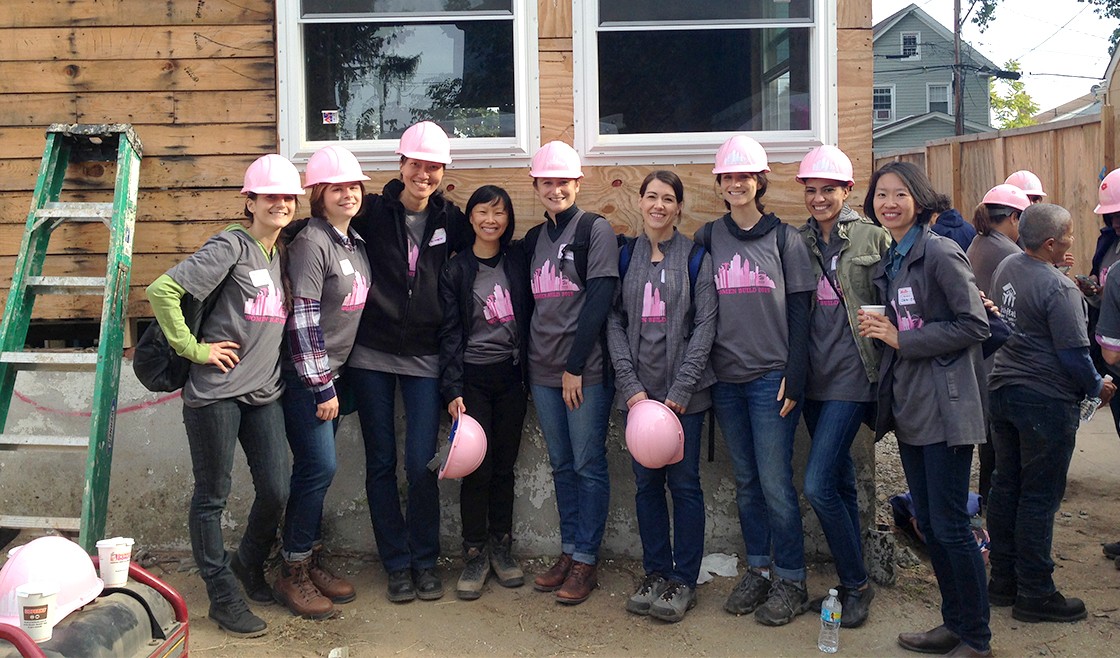 This past weekend, Gimme SHElter, an all-women team of volunteers from BBB, participated in Habitat for Humanity's Women Build 2015. The event is part of a national effort to raise awareness of affordable housing for families headed by single mothers in NYC, who account for over 70% of Habitat's homeowners.
23 teams, representing more than 200 women in construction, design, real estate, finance, fashion, entertainment, media technology, and philanthropy, joined the cause and together raised over $310,000 in funds that will go toward the rebuilding of homes for three low-income families in Queens.
BBB's team of 12 women raised over $14,000 in two short months. On Sunday, they headed to Queens to help one of the selected families build their home. Over the course of the day, they removed wood flooring and exterior paving, staged debris, installed floor joists, and completed mortar work.
Gimme SHElter sincerely thanks the incredibly generous donors who contributed to their campaign!
Gimme SHElter team members:

Elizabeth Kim (team ambassador)

Maria Barrera-Wilson

Susan Bopp

Laura Carrera

Tina Cheng

Luz Disla

Carly De La Hoz

Shin Yau Huang

Emma Leonard

Danielle Martin

Michael Rozas

Monica Siebenmorgen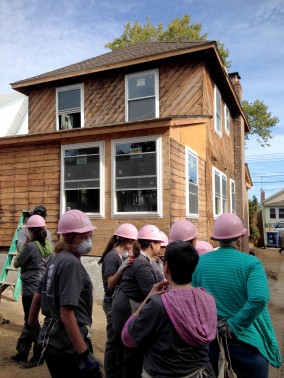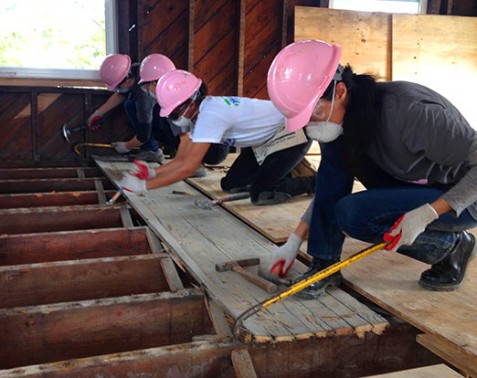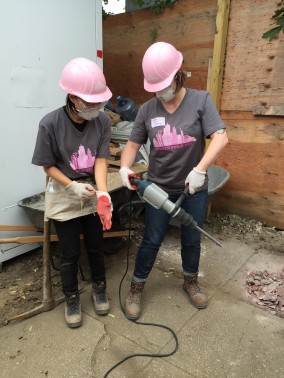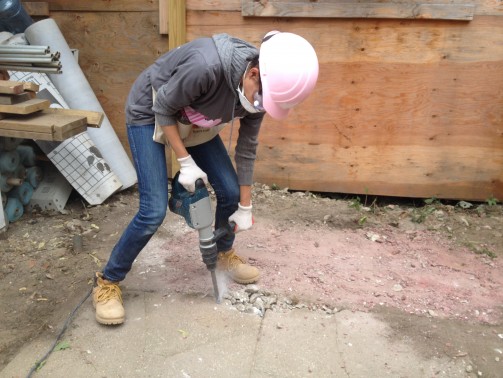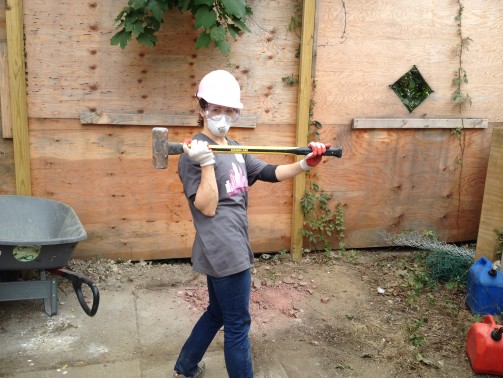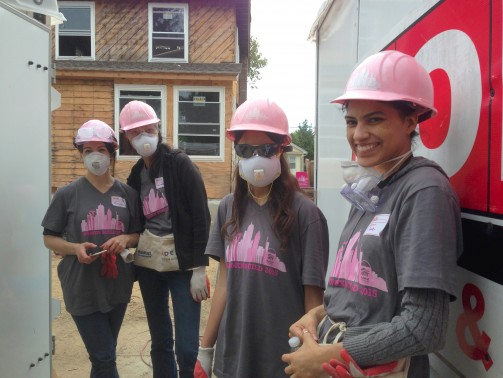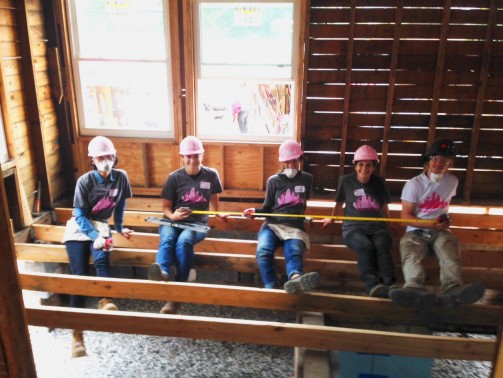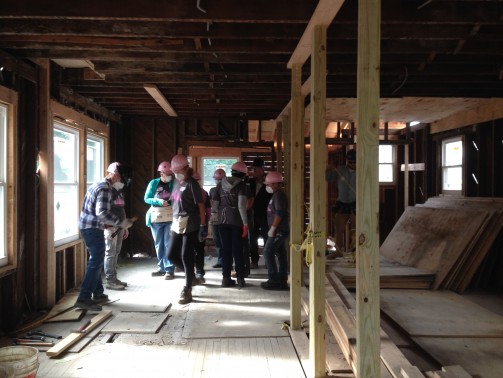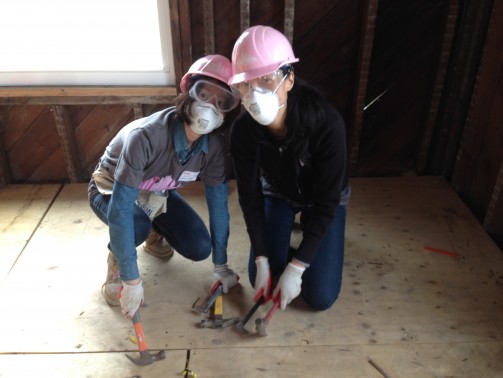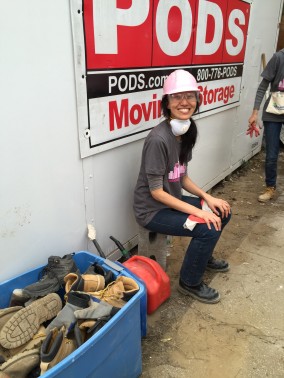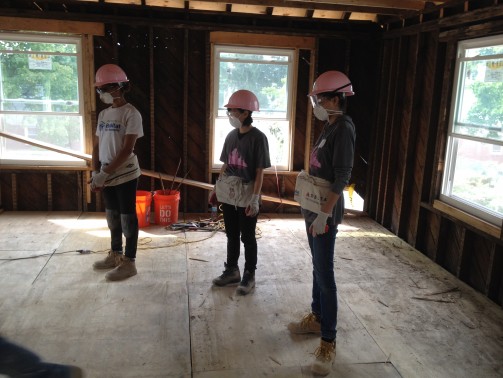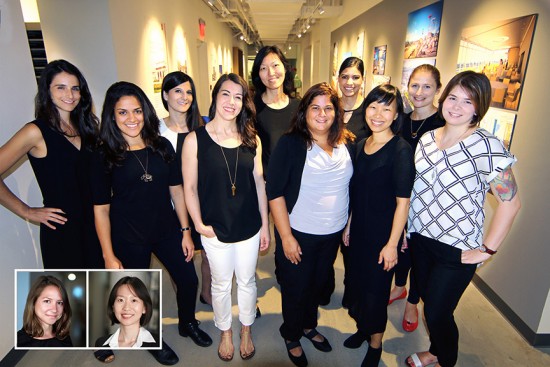 Print Story
More Stories About
Search by Keyword