Home in the Heart of the City
Urban Living in Historic Georgetown
July 28, 2014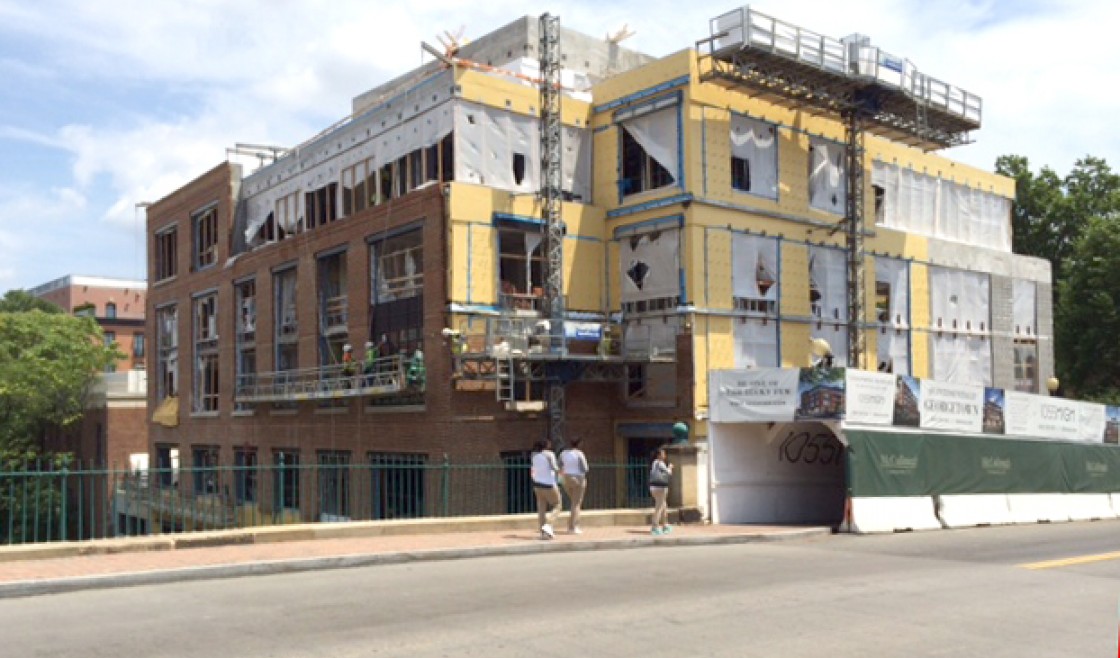 The 1055 Wisconsin Avenue project seamlessly blends new residential and retail components into the heart of Georgetown overlooking the historic C&O Canal. BBB team members visited the site to view progress of Georgetown's latest condominium residences, located only steps from Washington Harbour, Waterfront Park, and the shops and bistros of M Street. Hany Hassan, FAIA, director of BBB's DC office, reflects on the project after leading a tour of 1055 Wisconsin Avenue.
The unique siting of this project afforded Beyer Blinder Belle the opportunity to balance the urban context of Wisconsin Avenue with the natural context of the historic C&O Canal. We used the industrial language of the canal, brick and steel, paired with a pedestrian vernacular; large windows and framed views to create a building that is both intimate and communal.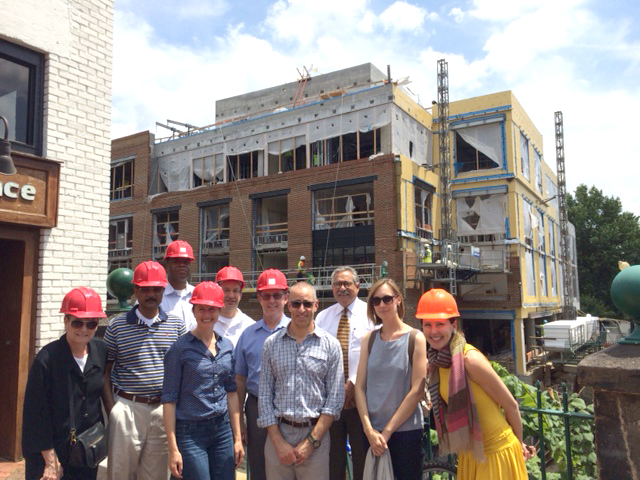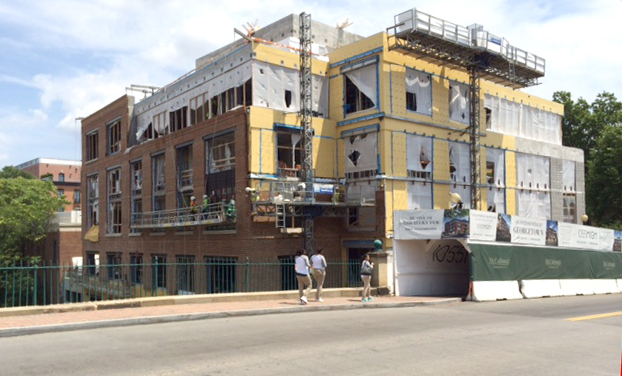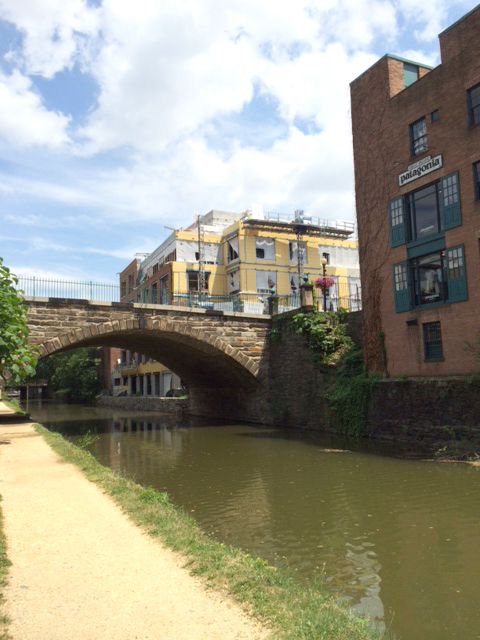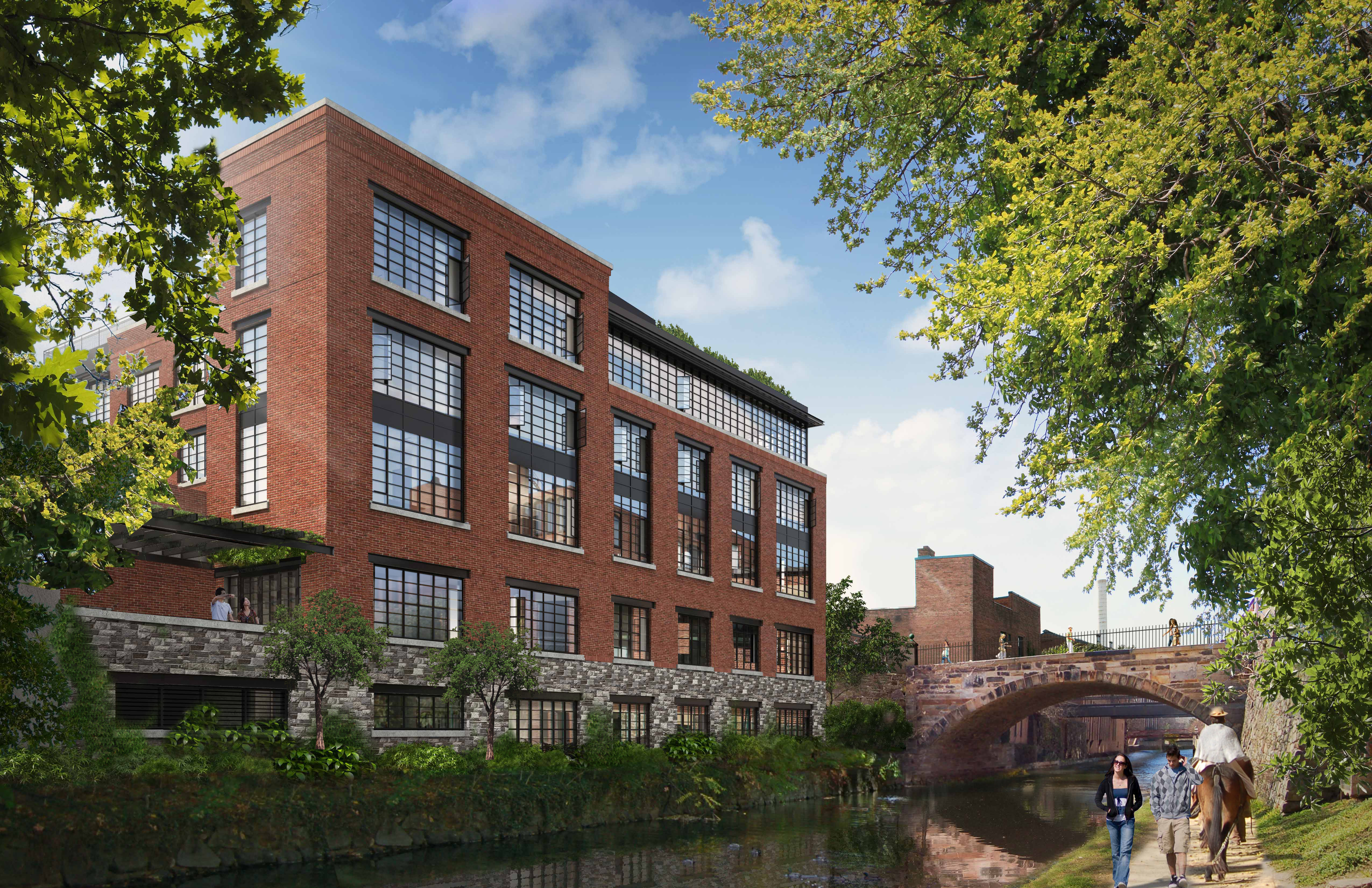 Since the site borders distinctively different contexts, careful consideration was given to the building massing, which was conceived to fit the sensitive historic context. The building frames Grace Church forecourt, creating an intimate urban garden room. Evoking the historic industrial character of the canal, the north façade is a composition of stone, brick and expansive windows. Along Wisconsin Avenue it was important to provide a connection between the larger scaled Ritz-Carlton to the south and the more pedestrian scaled buildings north of the canal.
The residential units are designed to provide owners the urban experience of living in Georgetown while still maintaining the sense of a private home. The master bedrooms look north towards the Canal, a more intimate setting, while the more public living and dining room spaces look west and south toward Wisconsin Avenue and the Potomac River. The roof garden, terrace and pool provide a private urban oasis.
Read more about the project at bizjournals.com.
Print Story
More Stories About
Search by Keyword