Contemporary Design for Post-War Architecture
Flora Bar and Flora Coffee, The Hepburn
February 07, 2017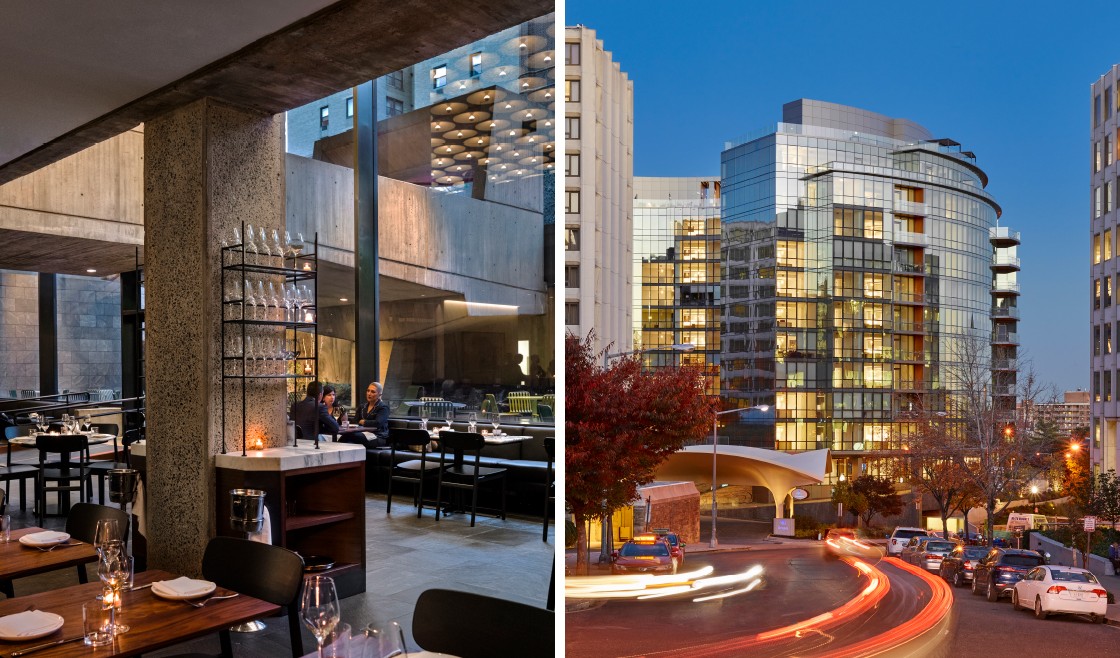 BBB's contemporary interventions to mid-century architecture take inspiration from their modernist predecessors but are distinctly of their time, incorporating sophisticated materials, detailing, and amenities. Featured here are the recently-opened Flora Bar and Flora Coffee — a restaurant and café located within Marcel Breuer's New York icon, now The Met Breuer museum — and The Hepburn, a bold new residential building inspired by the adjacent historic Washington Hilton.
Flora Bar and Flora Coffee
Set on the lower level of The Met Breuer overlooking the sunken garden, the restaurant features a design that respects Marcel Breuer's modernist vision while also incorporating a contemporary aesthetic. A palette of wood, leather, and bronze — finished simply and elegantly — complements and softens the museum's robust concrete and bluestone interior.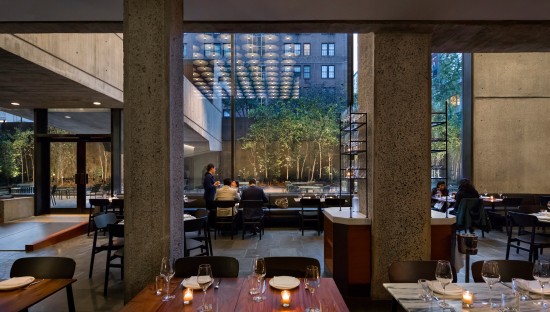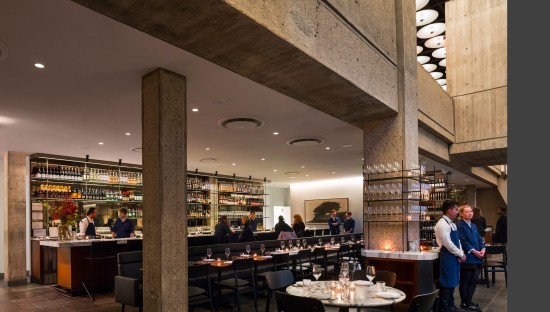 The Hepburn
The Hepburn engages in a vibrant architectural dialogue with the Washington Hilton, constructed in 1965 and a prominent example of Expressionist design. The addition's contemporary glass facade and elegant detailing stand in counterpoint to the concrete grid work of the existing structure, while its semicircular form responds to the hotel's double arc and defines an interior courtyard to the north and a residential terrace to the south. Through scale and siting, The Hepburn complements the hotel's sweeping geometry and captures expansive views of the city. Respectful of the historic context as well as original architect William B. Tabler's artful vision, The Hepburn is also distinctly of its time.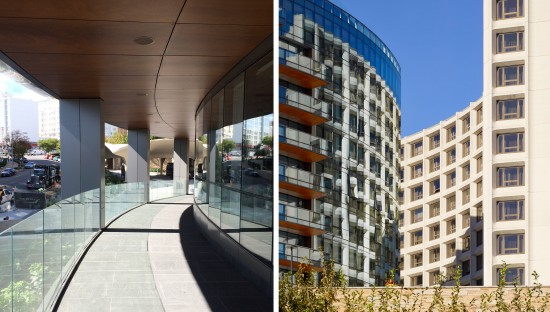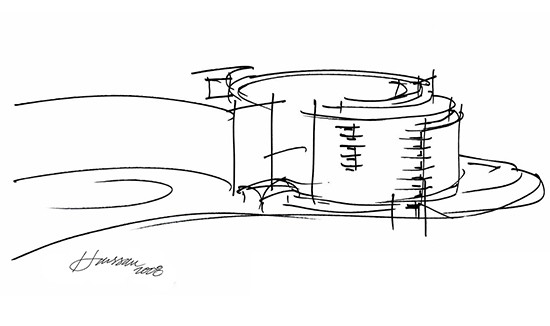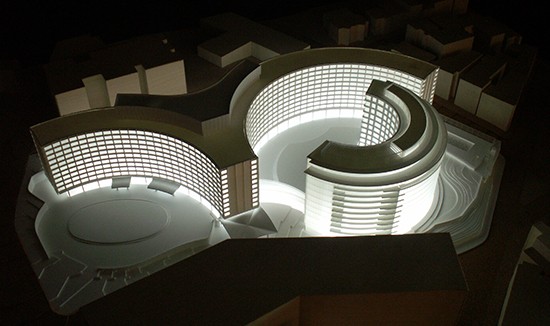 Print Story
More Stories About
Search by Keyword