Great Excavations
Main Fountain Garden at Longwood Named Notable Development in Landscape Architecture for 2017
December 20, 2017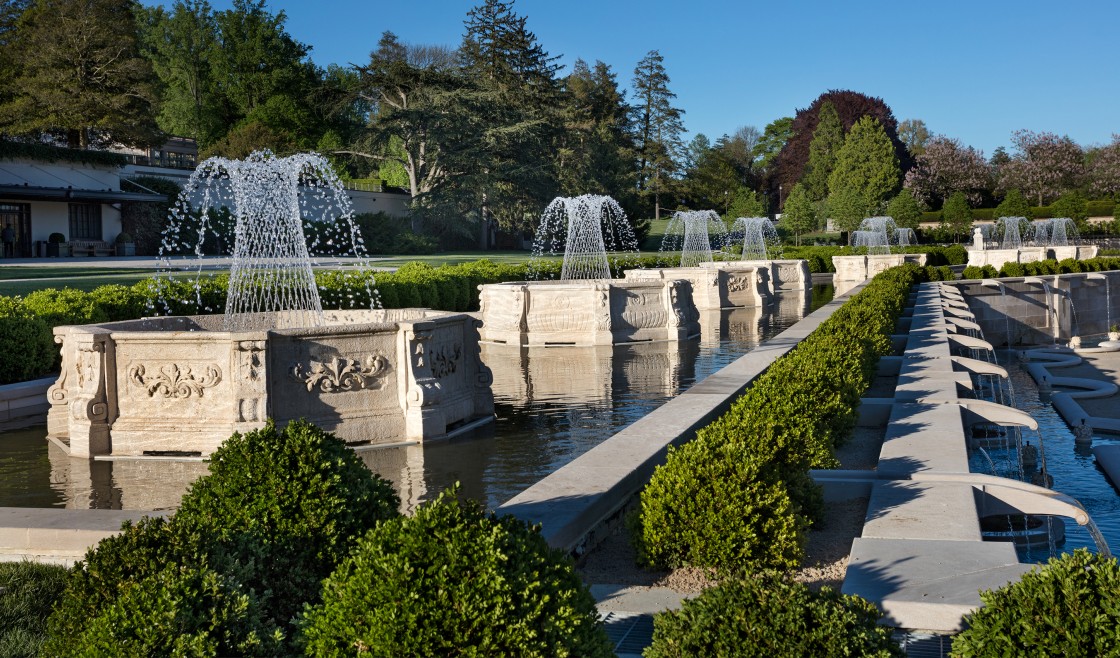 "Splash Pad Urbanism" and 2017's Other Notable Developments in Landscape Architecture

By Charles A. Birnbaum, Contributor, President & CEO, The Cultural Landscape Foundation

This was a breakout year for landscape architecture, as well as a period of great trial. The innovative melding of design and ecology at SCAPE earned firm founder Kate Orff a MacArthur Foundation "genius" grant, a first for a landscape architect. Landscape architecture designed to address resiliency and climate change was put to the test during a series of devastating hurricanes. There were also projects of great finesse, depth, and complexity, while others were characterized by a design homogenization or laxity resulting in what I'll call "splash pad urbanism." A more alarming trend, however, was (and is) the threat to open space. Fortunately, scholars and journalists spurred our curiosity and, in the process, helped us become informed and empowered. Here are some notable developments of this past year.

Two projects fall under the heading of "great excavations"—Longwood Gardens in Kennett Square, PA, and Centennial Park in Nashville. Following the completion of a 2011 masterplan for the 1,077-acre Longwood Gardens, West 8 Urban Design & Landscape Architecture, working with architects Beyer Blinder Belle and fountain experts Fluidity Design Consultants, began a rehabilitation of the five-acre Main Fountain Garden.

The fountain's infrastructure was "peeled back" to the foundation; all 4,000 limestone pieces were restored or replaced in-kind; as part of the excavation work for a new pump room, a Grotto was introduced that's entered from passageways on either side of the loggia and leads to a vaulted central hall with a new circular water-curtain wall and oculus that allows natural light to enter the space; pipes were completely replaced; and new precision jets that send water 175 feet into the air were installed.
Read all the 2017 highlights in the complete article here.
Print Story
More Stories About