Saarinen's Iconic Air Terminal at JFK Takes Flight Today as TWA Hotel
May 15, 2019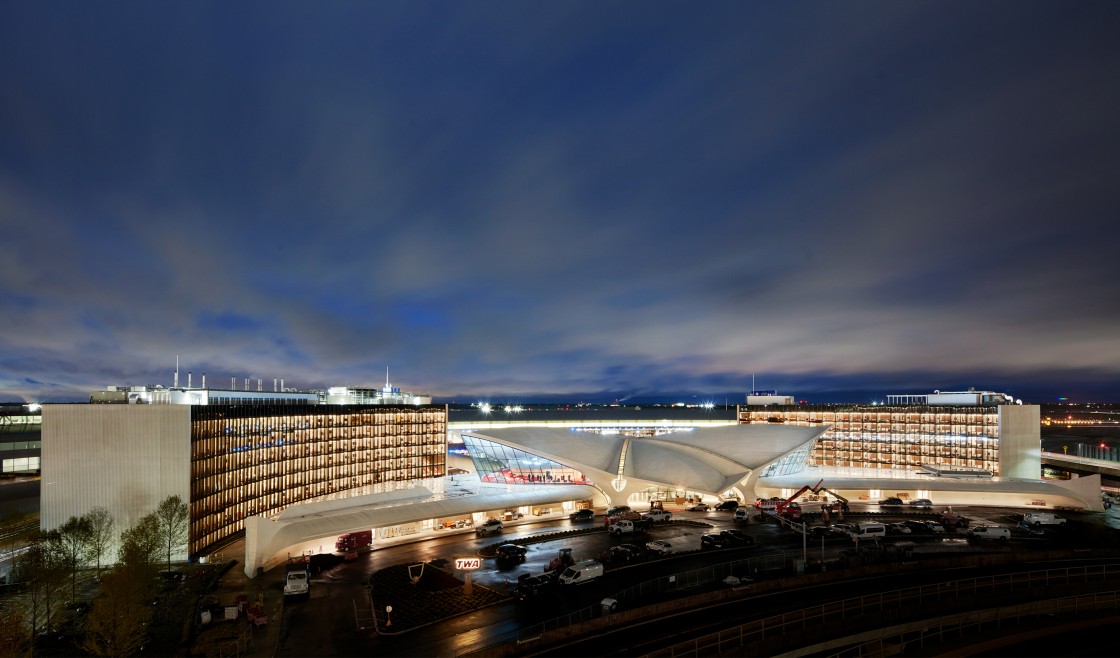 "The opening of the TWA Hotel today, after being dark for nearly two decades, is a momentous event in the life of this true modern icon. My 25-year professional involvement with the preservation of the TWA Flight Center and the opportunity to lead the architectural effort with our talented design partners has been a highlight of my career."
Richard W. Southwick, FAIA, Partner and Director of Historic Preservation
The TWA Hotel at JFK features 512 guest rooms. At the heart of the project is Eero Saarinen's landmark 1962 former Trans World Airlines terminal, of which BBB led the careful restoration. The project features two new hotel wings, a 50,000 SF events center, a rooftop infinity pool, the world's biggest hotel gym, as well as multiple dining and retail venues.
The TWA Hotel is developed by MCR/MORSE Development. The design team includes:
Beyer Blinder Belle: Project and Preservation Architect
Lubrano Ciavarra: Design Consultant and Design Architect for the Hotel Buildings
INC Architecture & Design: Conference and Event Space Interior Design
Stonehill Taylor: Hotel Room Interior Design
Mathews Nielsen: Landscape Architect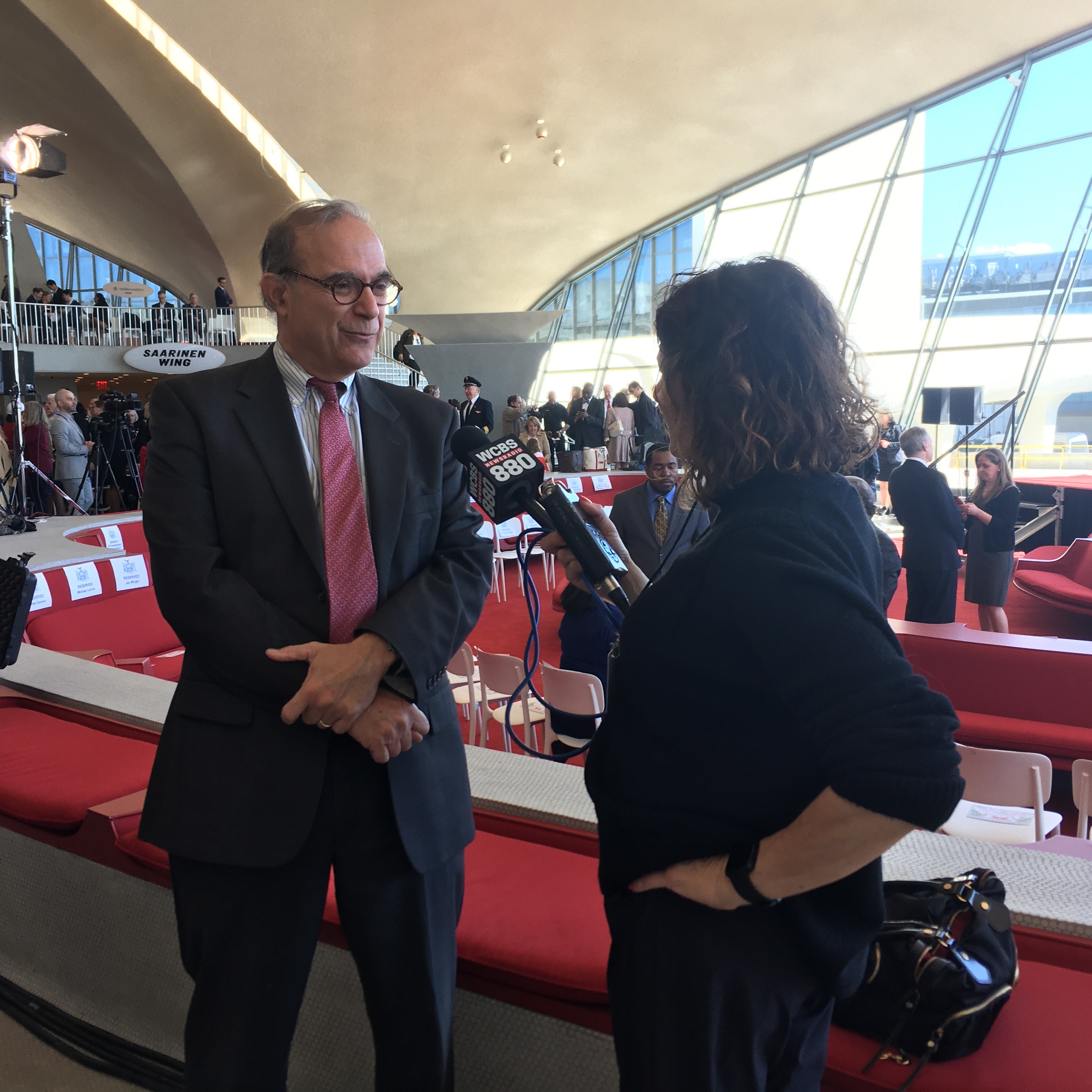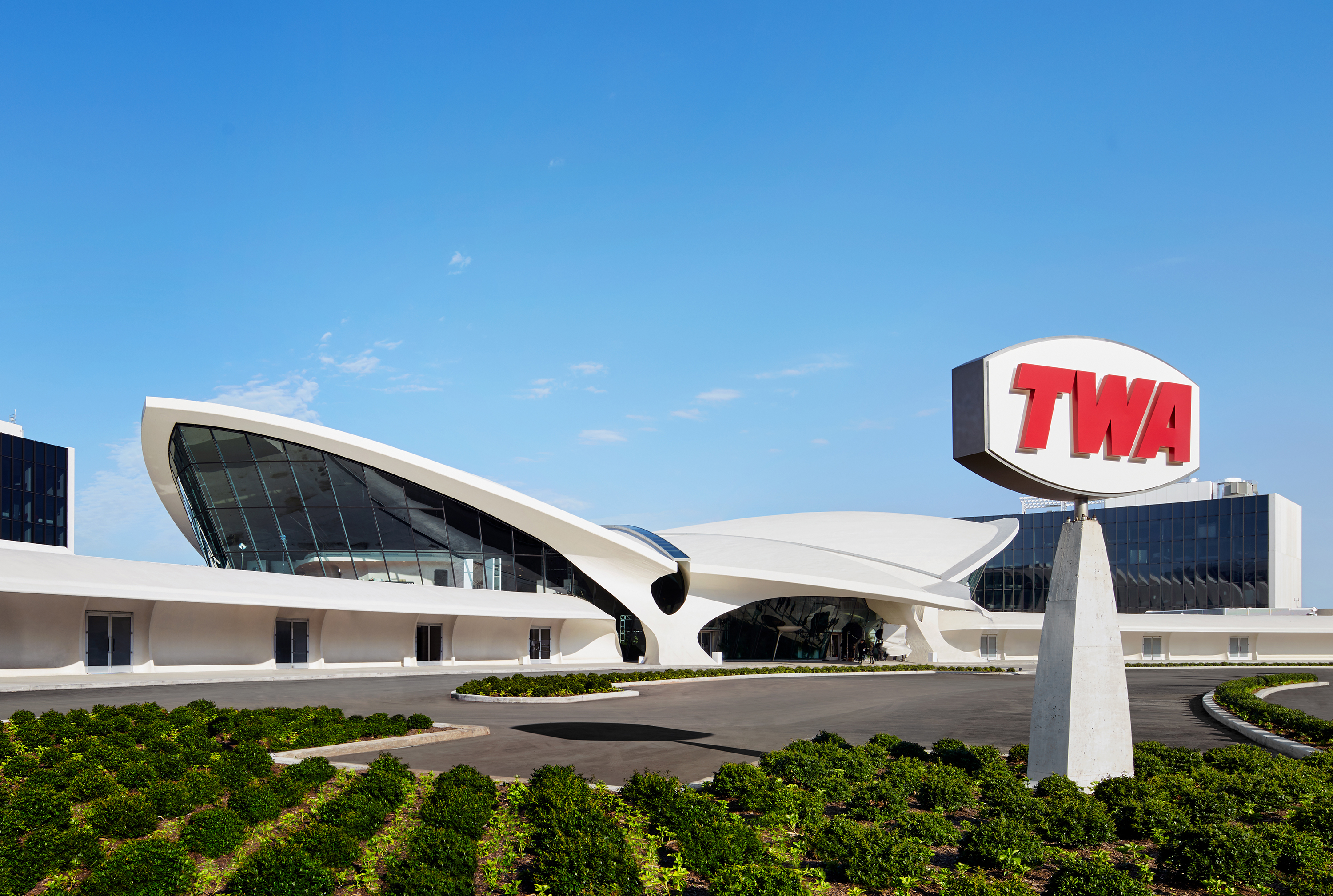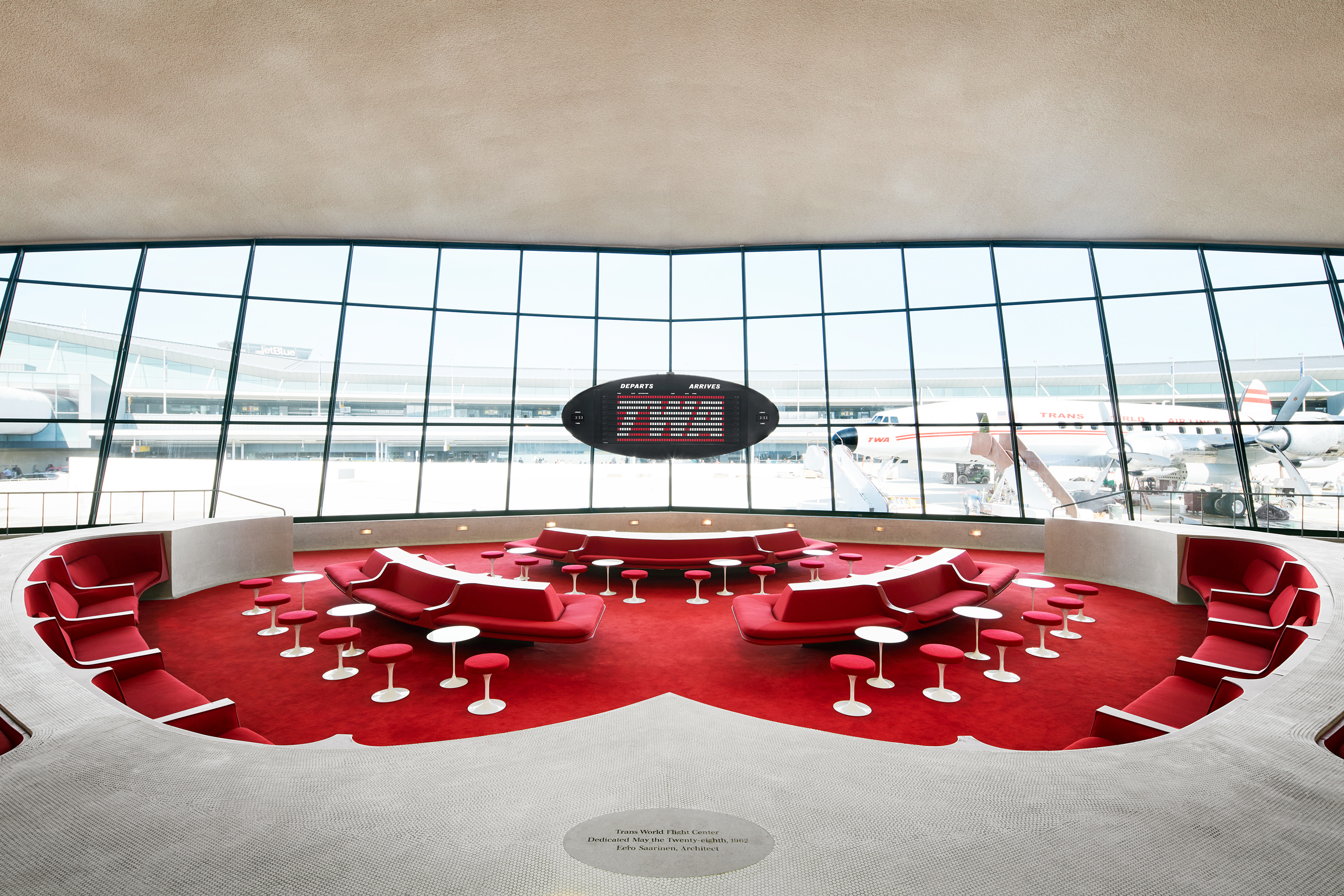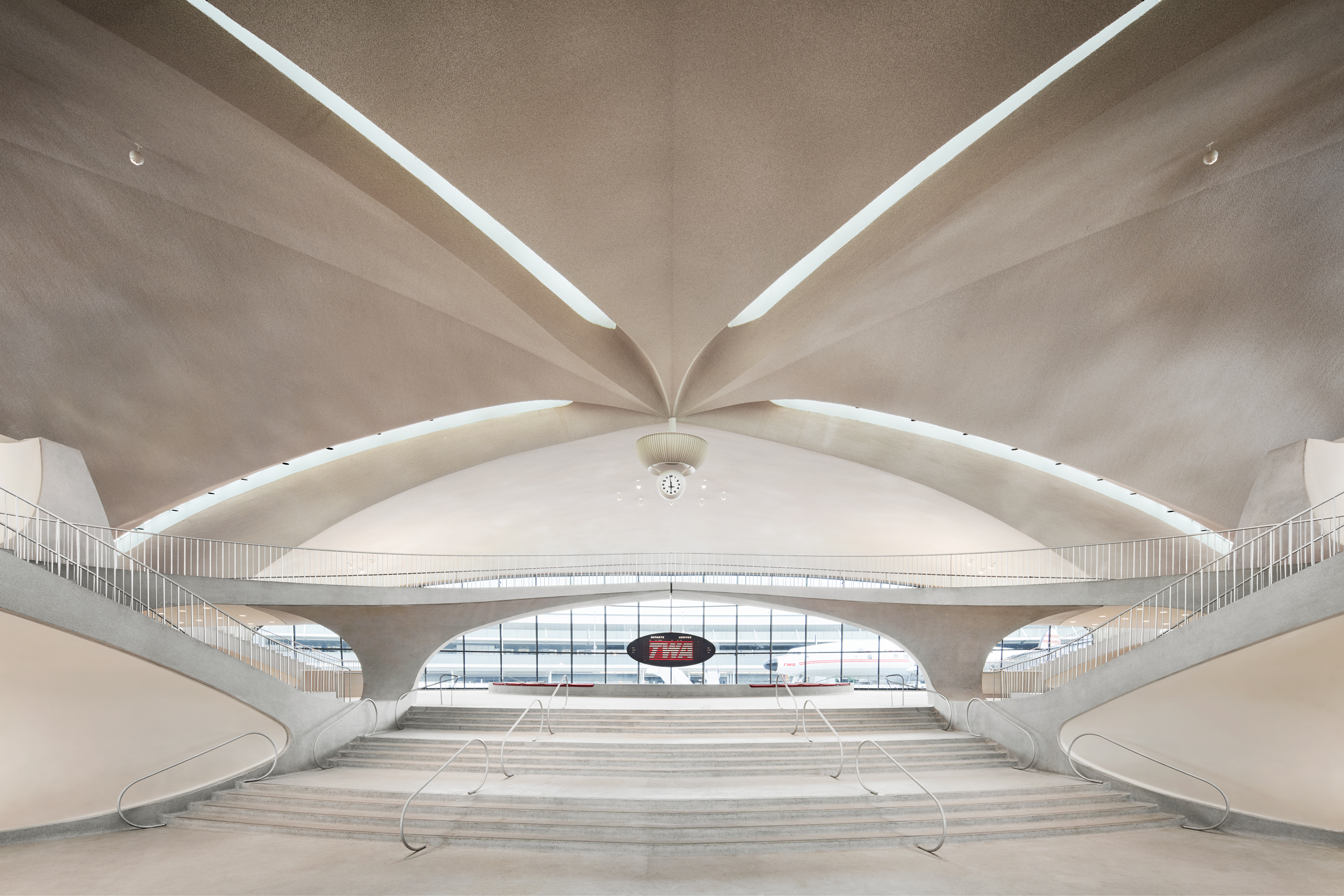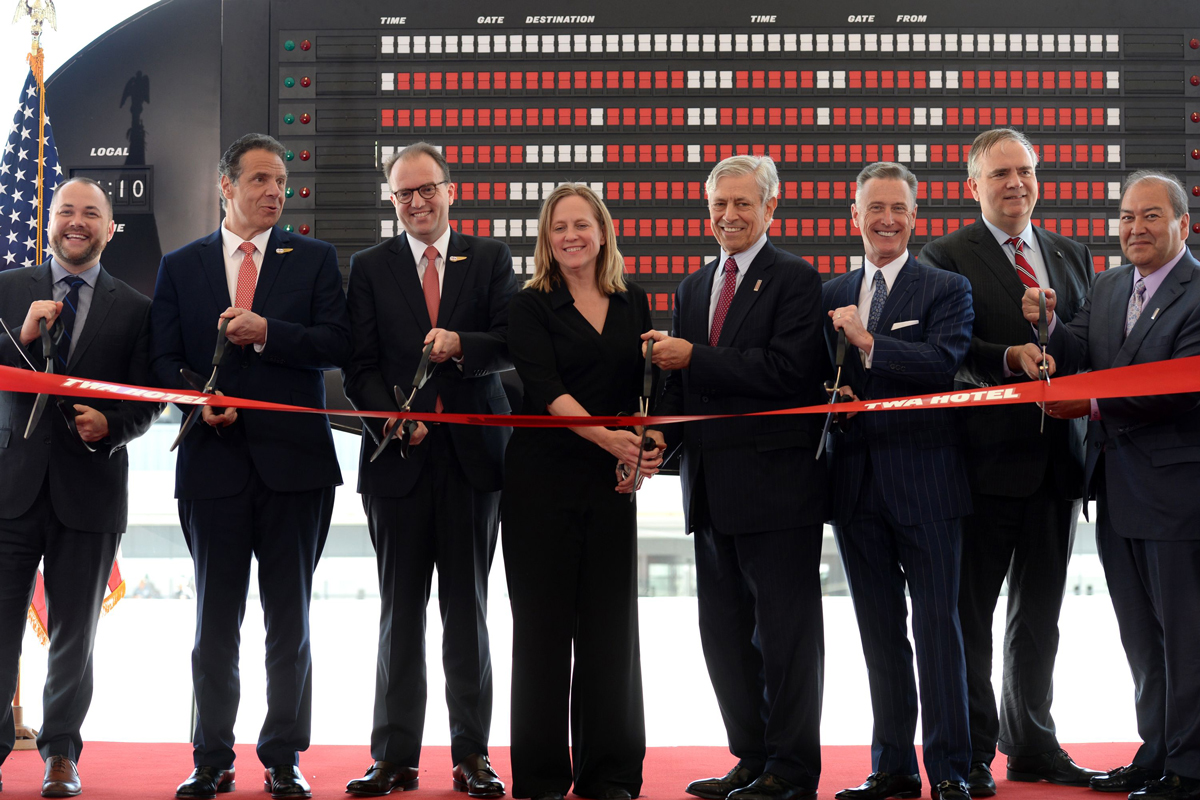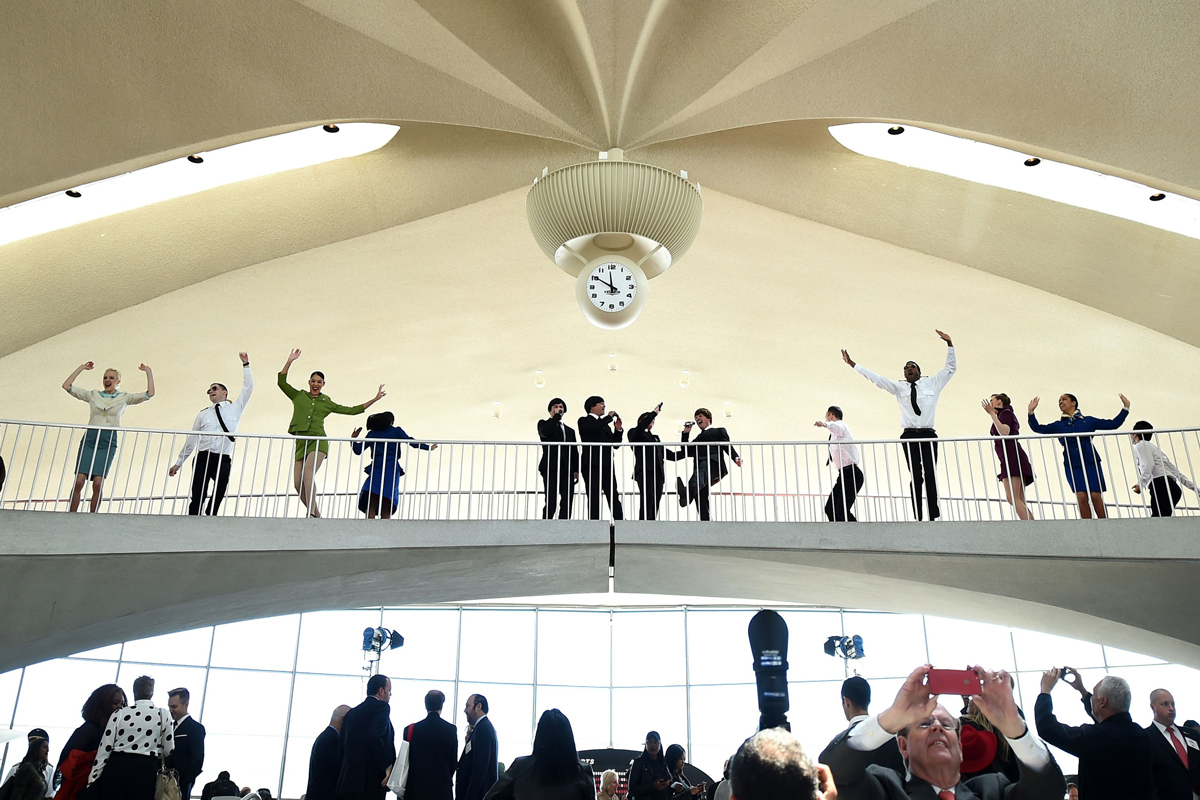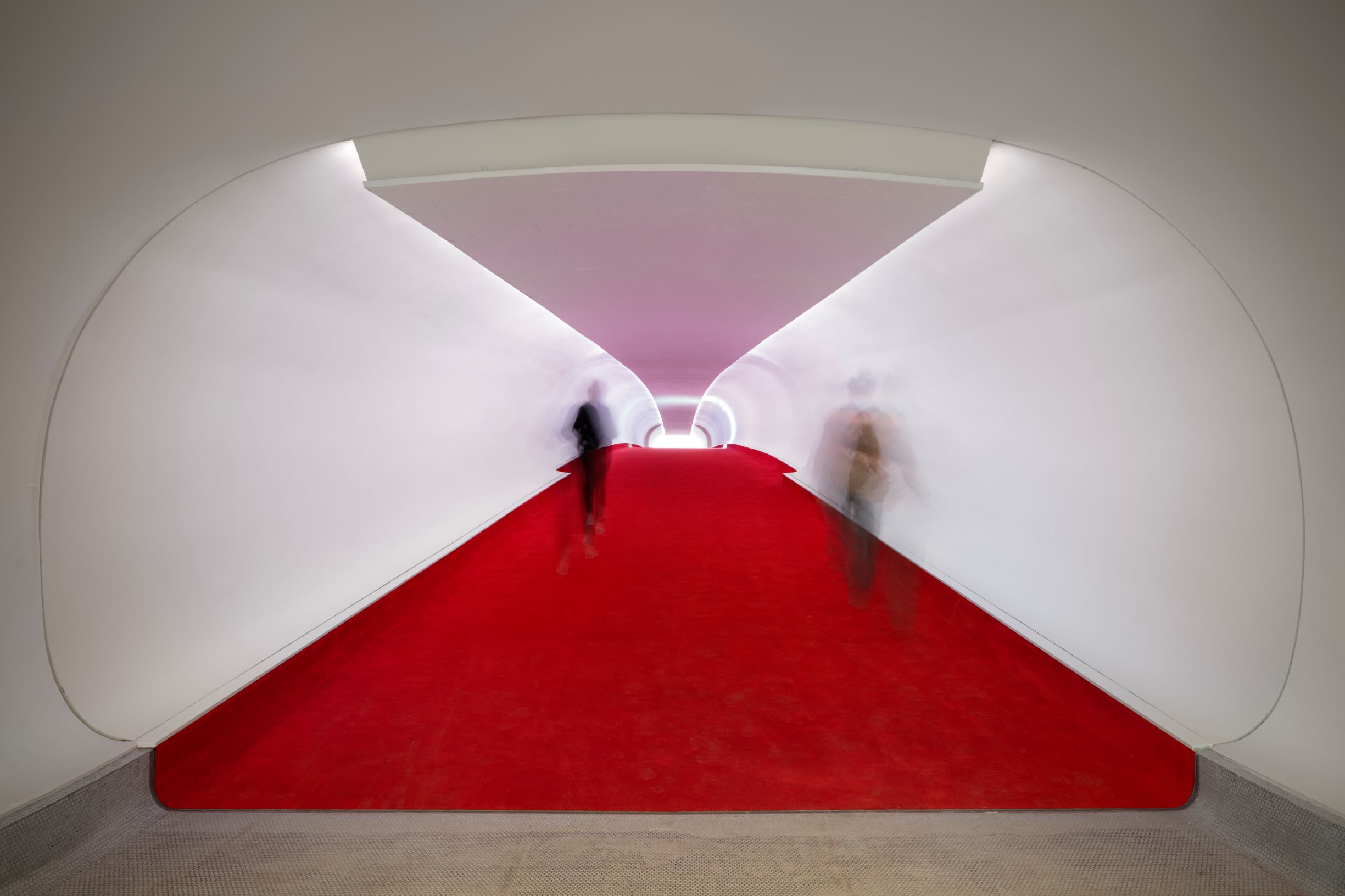 Below is a selection of recent press coverage:
Interior Design, Beyer Blinder Belle, INC, Lubrano Ciavarra, and Stonehill Taylor Propel Eero Saarinen's TWA Flight Center into a 21st-Century Hotel, By Joseph Giovannini
Wall Street Journal, Where the Airport is the Destination, By Michael J. Lewis
Curbed NY, Preserving an Icon, By Sarah Firshein
The New York Times, Martinis at the Bar. Sinatra on Repeat. The TWA Hotel Sells a Jet-Age Fantasy., By Michael Kimmelman
The Washington Post, The TWA Hotel revives a magnificent, mid-century vision of the friendly skies, By Philip Kennicott
Architectural Digest, Open House New York's Spring Benefit Honors the TWA Hotel, By Timothy Latterner
The American Scholar, Flights of Fancy, By Eric Willis
Metropolis, With Its Painstaking Restoration, Eero Saarinen's TWA Flight Center Gets a Second Life, By Laura Raskin
Metropolis, The TWA Hotel's Interiors Aim to Recapture Midcentury Glam, By Laura Feinstein
CGTN America, Iconic TWA terminal reborn as retro-glamorous TWA Hotel, By Karina Huber
AIA New York, Back to the Future: Fanfare heralds the opening of the TWA Hotel, By Linda G. Miller
Domino, Who Knew JFK is Actually a Design Destination?, By Esmé Stern
World-Architects Magazine, TWA Hotel Opens at JFK, By John Hill
Untapped Cities, 10 Fun Facts about the New TWA Hotel at JFK Airport, Open Today, By Michelle Young
Untapped Cities, NYC Makers: A Q&A with Richard Southwick, Architect for the TWA Hotel, By Michelle Young
Architectural Record, TWA Hotel Opens at JFK, Giving New Life to Saarinen's Flight Center, By Fred A. Bernstein
ArchDaily, JFK's Iconic TWA Terminal Reopens as Vintage Hotel by Beyer Blinder Belle, By Niall Patrick Walsh
CBS News, Up, up and away at the TWA Hotel, By Robbyn McFadden
Curbed NY, TWA Hotel at JFK Airport: News and updates, By Curbed NY Staff
The Wall Street Journal, TWA Hotel at Kennedy Airport Targets 200% Occupancy, By Keiko Morris
CNN Travel, TWA Hotel opens today at JFK Airport, By Lilit Marcus
New York Magazine, TWA Takes Flight Again, Without Leaving the Ground, By Justin Davidson
designboom, TWA Hotel Opens Inside Eero Saarinen's Terminal Building at JFK Airport, By Philip Stevens
New York Magazine, Louis Vuitton Turned JFK Into a Runway, By Emilia Petrarca
Read the Press Release here.
Print Story
More Stories About
Search by Keyword