Women's Rights Pioneers Monument Unveiled
August 28, 2020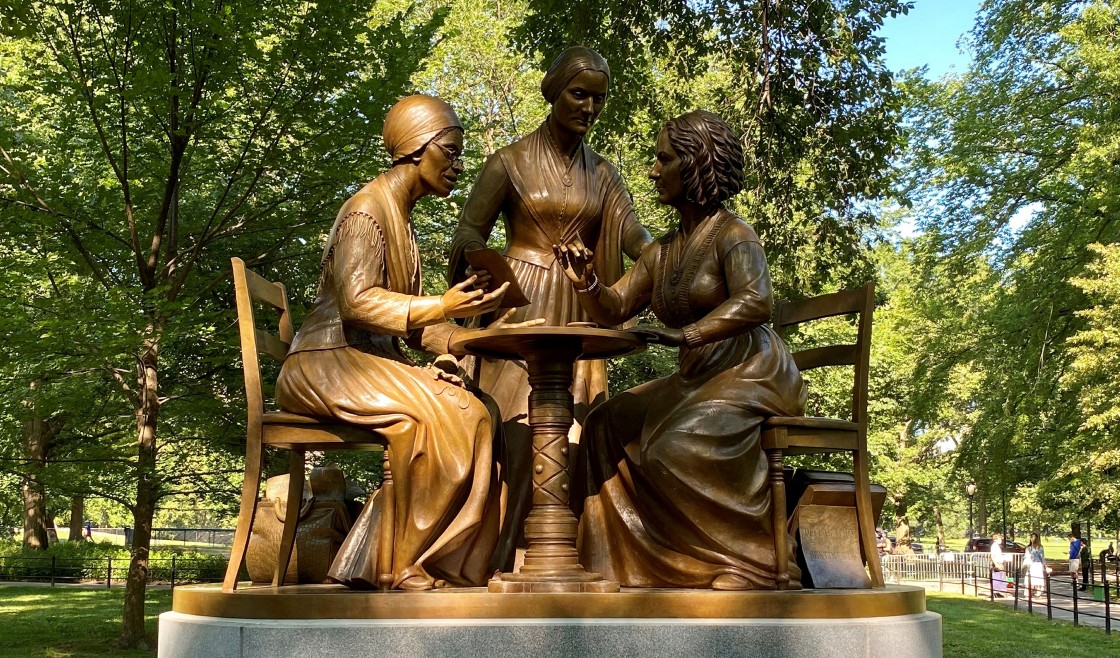 "Beyer Blinder Belle is honored to have assisted Monumental Women in organizing the national competition, coordinating the installation of the Women's Rights Pioneers Monument, and 'breaking the bronze ceiling' in Central Park. We're excited to see Sojourner Truth, Susan B. Anthony, and Elizabeth Cady Stanton each larger than life, and shown working together in the struggle for Equal Rights. Congratulations to Monumental Women, Meredith Bergmann, and the City of New York on this groundbreaking achievement."
Richard Southwick, FAIA, Partner
The Women's Rights Pioneers Monument was unveiled on Literary Walk in Central Park on the morning of August 26, 2020, the 100th anniversary of the 19th Amendment ratification, which officially extended the right to vote to women. The Monument breaks "the bronze ceiling" by installing the first statue of real historic women in the history of Central Park. Designed by artist Meredith Bergmann, the Women's Rights Pioneers Monument depicts an allegorical moment of New Yorkers Sojourner Truth, Susan B. Anthony, and Elizabeth Cady Stanton engaged in discussion.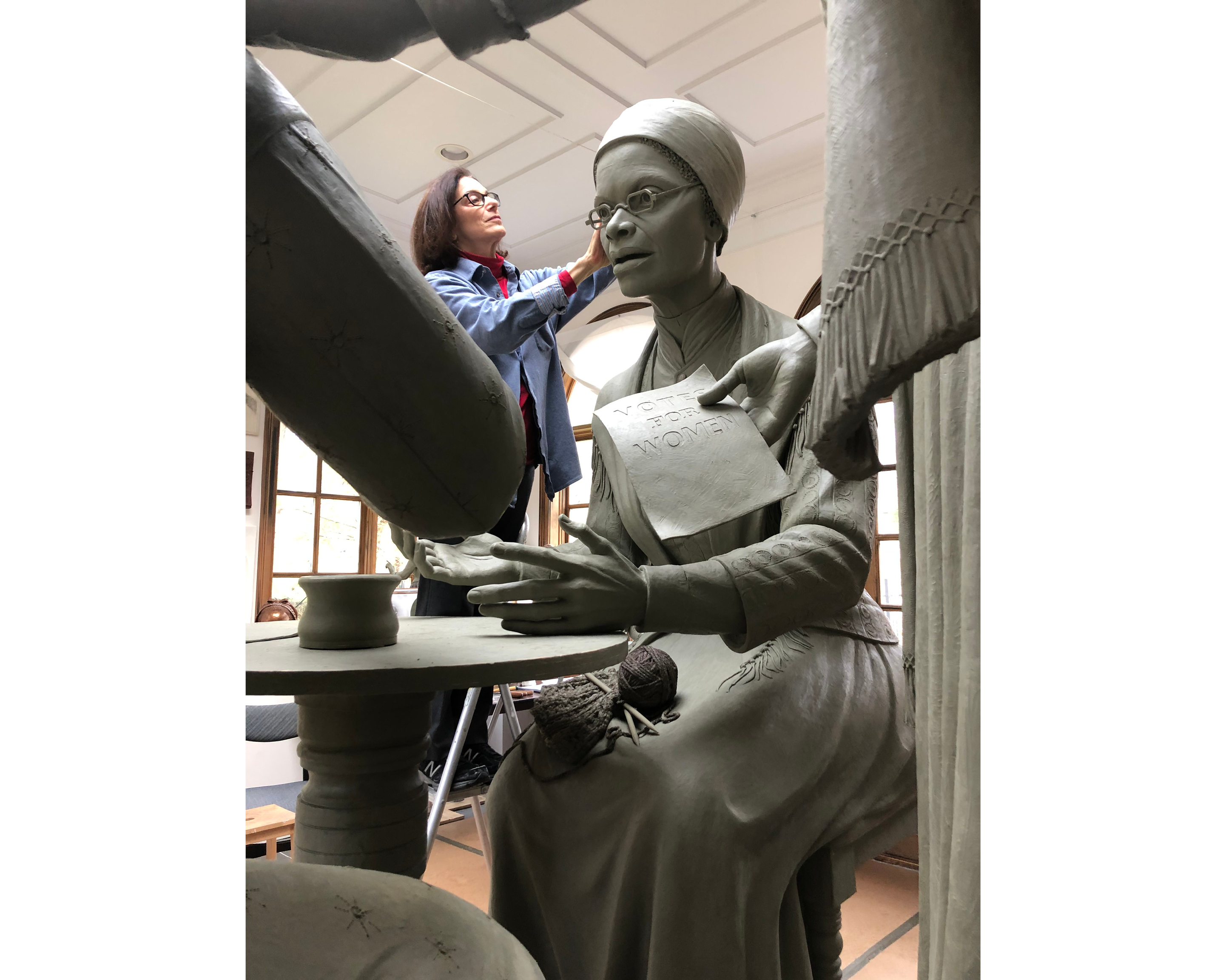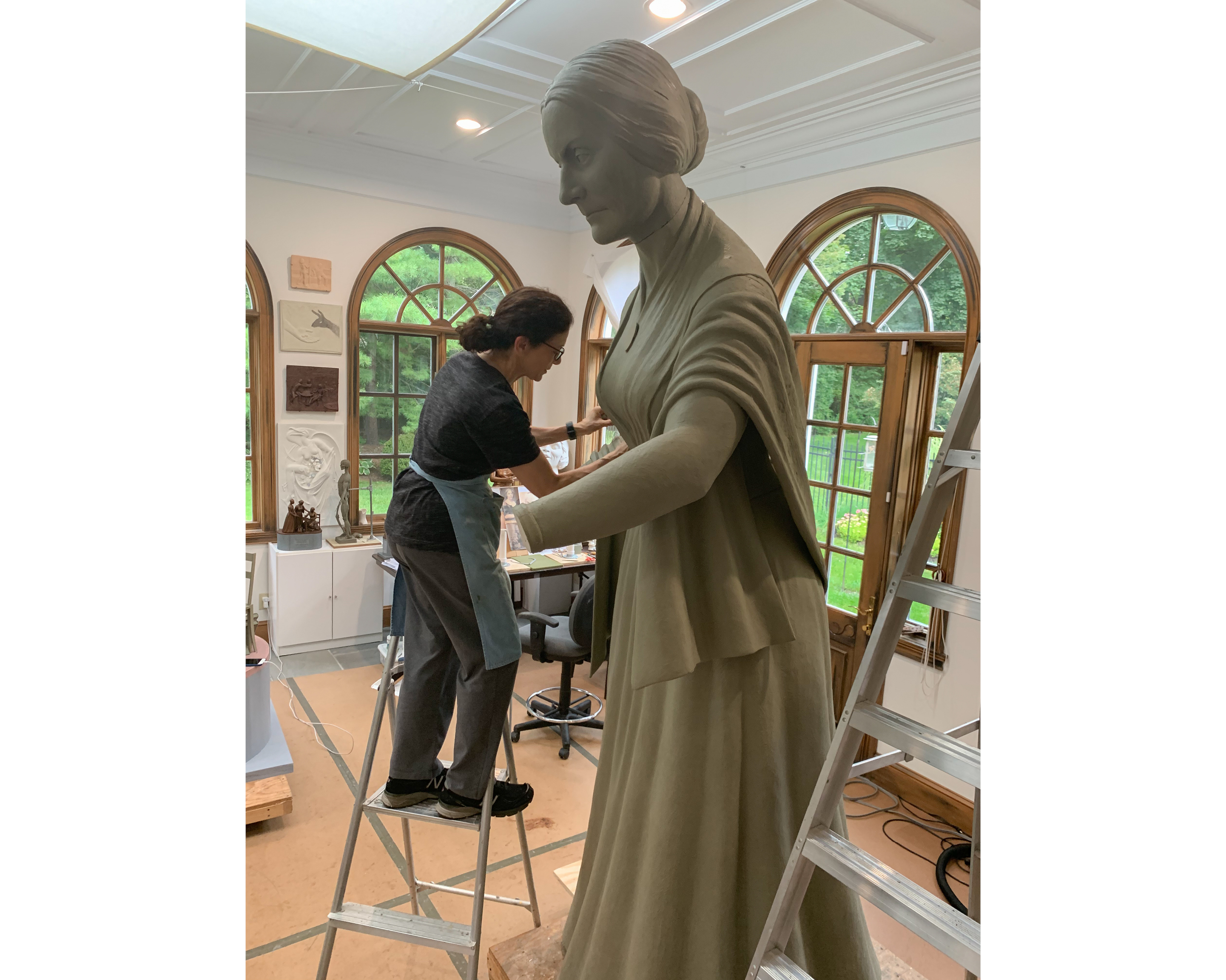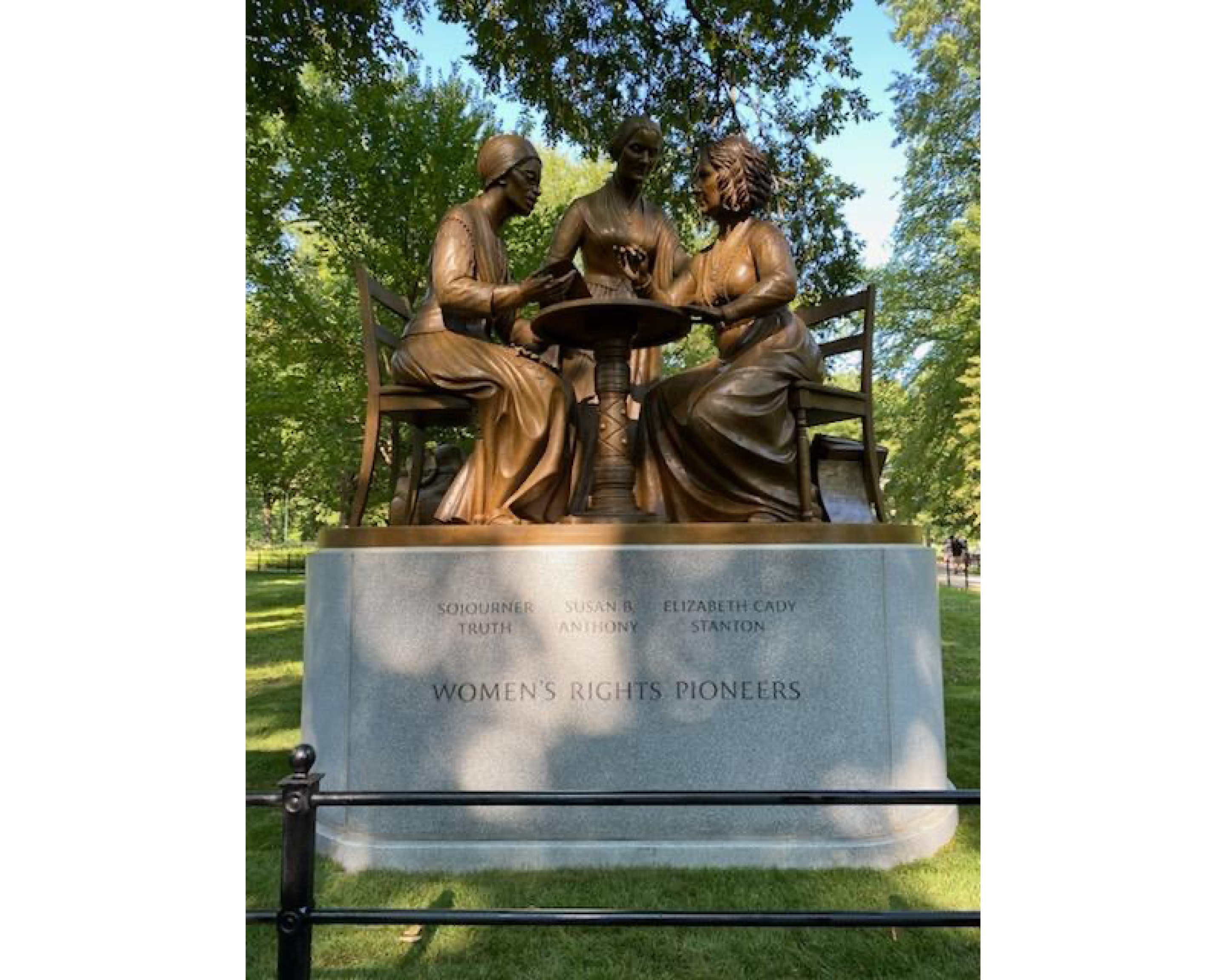 The ceremony featured moving addresses by speakers including Monumental Women's President Pam Elam; NYC Parks Commissioner Mitchell Silver; Manhattan Borough President Gale Brewer; remarks from descendants of Suffragists; women's rights leaders; historians; youth activists; excerpts of actors Meryl Streep, Viola Davis, Jane Alexander, Rita Moreno, Zoe Saldana, America Ferrara voicing Anthony, Stanton and Truth; actors Lily Tomlin and Sophia Bush; filmmaker Ken Burns; U.S. Senator Kirsten Gillibrand; Congresswoman Carolyn Maloney, Lt. Governor Kathy Hochul; Ford Foundation President Darren Walker; former Secretary of State Hillary Rodham Clinton; and others.
BBB's team, including Partner Richard Southwick, Susan Baggs, Senior Associate, and Kat Monaghan, Associate, were also in attendance. BBB assisted the nonprofit Monumental Women with the national sculpture competition and Monument installation.
The ceremony was broadcast live and is available to view below, as well as on Monumental Women's website, YouTube and Facebook page.
Monumental Women livestream of event on 8/26
Watch news coverage offering a first look at the Monument:
Associated Press, Central Park gets first statue of women
Monumental Women, Bronze Poured for the Women's Rights Pioneers Monument
ABC7 New York, Women's Rights Pioneers Monument: First statue of real-life women unveiled in Central Park, By Emily Sowa
CNN, Central Park is unveiling a statue of women's rights pioneers. It's the park's first statue of real women, By Eric Levenson, Tawanda Scott Sambou, Deborah Brunswick of CNN
TODAY, See the first statue of women in Central Park unveiled live on TODAY
NBC New York, Central Park to Break 'Bronze Ceiling' With First Statue Honoring Women, By Gilma Avalos
ABC News, After more than 160 years, Central Park gets 1st statue honoring real-life women, By Katie Kindelan
Excerpt from the Talking Statues video by Monumental Women
Listen to radio coverage:
Listen to coverage of the unveiling on WCBS News Radio 880, Central Park Gets 1st Statue Depicting Real Women, By Peter Haskell
Listen to an interview with sculptor Meredith Bergmann on WBUR's Here & Now Podcast New Suffrage Statue Will Be Central Park's Only Monument To Depict Real Women, By Robin Young
Below is a selection of recent press coverage:
Untapped New York, Photos: First Sculpture Depicting Real Women in Central Park Unveiled, By Noah Sheidlower
The New York Times, For Three Suffragists, a Monument Well Past Due, By Alisha Haridasani Gupta
The Architect's Newspaper, First statue of nonfictional women unveiled for Central Park, By Jack Balderrama Morley
Forbes, First-Ever Statue Of Real Women In Central Park Unveiled On 19th Amendment Anniversary, By Alison Durkee
Gothamist, NYC's First Female Historical Statue Was Unveiled 105 Years Ago. The 6th Just Arrived This Week, By Jen Carlson
6sqft, Central Park's first statue of historical women unveiled, By Devin Gannon
USA Today, 'We have broken the bronze ceiling': First monument to real women unveiled in NYC's Central Park, By Morgan Hines
Read the Press Release by Monumental Women.
Print Story
More Stories About
Search by Keyword