Visioning Community Identity
I AM: Ideas for Adams Morgan
March 18, 2015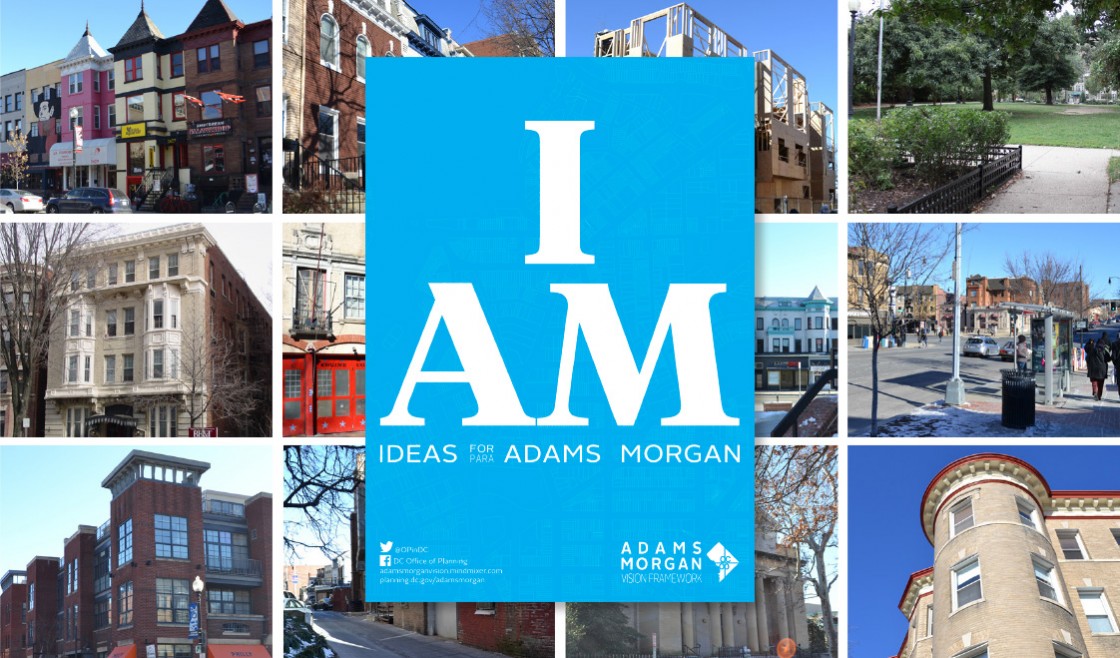 "It is truly exciting to help shape the transformation of yet another DC neighborhood. For the Adams Morgan Vision Framework project, we are fortunate to be able to build upon our work on the citywide DC Vision Plan and Anacostia Waterfront Initiative of a decade ago." —Kevin Storm, AIA, AICP, LEED AP
In the world of urban planning, the participation of a well-informed and vocal community of residents and business owners is critical to the creation of an achievable vision. Too often, planning studies are constrained by a lack of community involvement, or an absence of ownership by local stakeholders. Fortunately, this is not the case in Adams Morgan, a northwest Washington DC neighborhood where a vision planning project is currently underway. Beginning in 2012, community members formed "Envision Adams Morgan," a group dedicated to understanding the present, and envisioning the future, of their neighborhood. Working closely with graduate-level planning students, the group developed an initial conditions report and a comprehensive survey, which amassed hundreds of responses. To build on that momentum, the DC Office of Planning (DC OP) created a new neighborhood plan typology that integrates local efforts with a unified vision for all stakeholders.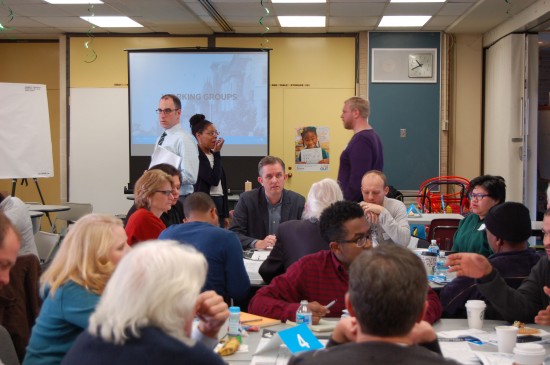 A New Vision Framework
Called a "Vision Framework," this new type of study employs a comparatively short, twelve-week planning and engagement initiative that culminates in a visionary action plan for the area. The endeavor is three-pronged: a neighborhood profile documenting existing conditions is developed, a half-day community workshop is held to gather public input, and a visionary document with recommendations for community action is produced. Led by Associate Partner Kevin Storm, BBB is the prime consultant to DC OP for the Adams Morgan effort, and is helping to develop this new strategic planning model for use throughout the city. Caroline VanAcker and I are both working with Kevin on the BBB project team, with support from Jill Cavanaugh on the workshop, and from Bob Stern on the branding of the study.
Adams Morgan Today
Adams Morgan appeals to a wide range of people from DC and beyond, in part because it embodies so many distinct identities and cultural diversity. Considered by some to be the cultural center of DC's Latin American community, the neighborhood is comprised of seven historic districts, and is home to dozens of registered historic landmarks. The bars and entertainment venues located along the 18th Street corridor have attracted college students and young professionals for decades, contributing to its popular and lively nightlife.
The Future
Like so many neighborhoods across the city, Adams Morgan is undergoing rapid physical and demographic change, some of which has unsettled its traditional identity. Community members are now grappling with how to reinvent Adams Morgan, and how to solidify a shared vision. To be clear, a shared vision does not dictate a generic and homogeneous neighborhood. Rather, it seeks to create space for unique identities to thrive and to orient all of them toward collective goals. The Adams Morgan Vision Framework will help stakeholders accomplish just that. Branded "I AM: Ideas for Adams Morgan," the study will provide recommendations and an action plan for the future of Adams Morgan's retail, amenities, public realm, sustainable infrastructure, housing, and physical character.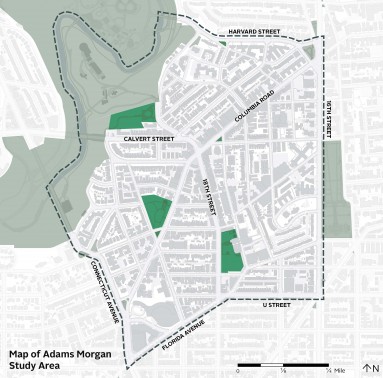 The Process of Engaging Community
Kevin Storm helped facilitate a DC OP led working group on neighborhood character at the February 28th, 2015 community workshop, bringing together community residents and business leaders. He also presented the "Neighborhood Profile," a booklet documenting existing conditions in Adams Morgan. The workshop was organized around three overarching themes: neighborhood character, quality of life, and retail. Highly knowledgeable and passionate participants contributed their ideas on topics including cultural diversity, historic preservation, open spaces, economic viability, transportation, and sustainability. In combination with empirical data, this information will form the basis for the actionable recommendations developed in the final phase of the project.
A Peak Inside BBB's "Neighborhood Profile" of Adams Morgan
The final document is scheduled to be completed in April. Updates can be found on the project website.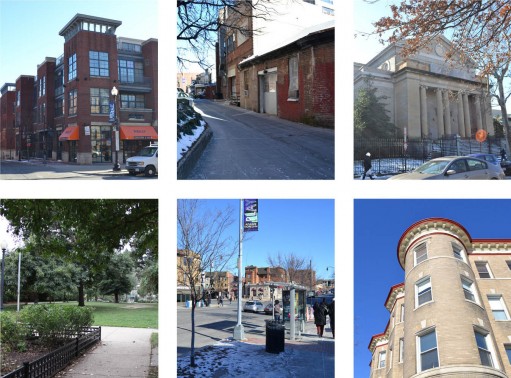 Print Story
More Stories About
Search by Keyword