At Longwood Gardens, On-Site Exhibit Accompanies Fountain Revitalization
May 20, 2015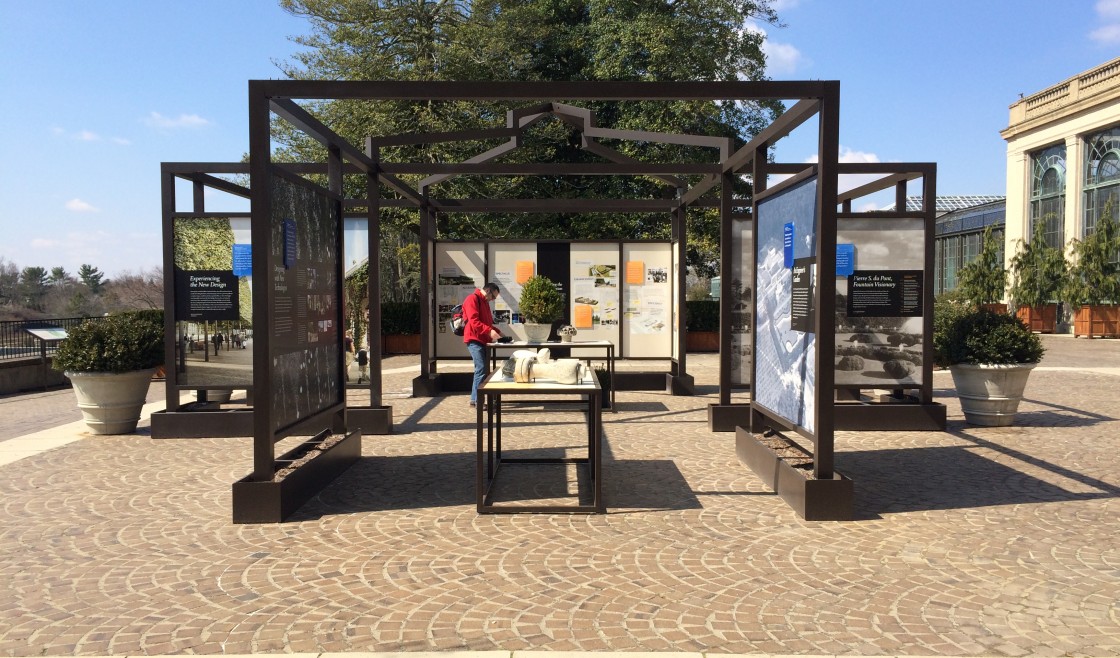 At Longwood Gardens, a unique open-air exhibit overlooking the Main Fountain Garden explores the history and vision behind "New Heights: The Fountain Revitalization Project."
Longwood's largest project ever, the $90 million restoration and renovation of the Main Fountain Garden is guided by BBB and team of multidisciplinary specialists. The project will introduce 21st-century technology and restore historic architectural and landscape elements while also incorporating innovative new elements that will bring new life to this iconic garden.
The "New Heights" exhibit explores creative ways of presenting architectural drawings and renderings on site. Visitors can connect the two-dimensional plans with the physical transformation underway and engage in conversation about the legacy and future of the beloved institution throughout the process.
Learn more about the exhibit and the Main Fountain Garden revitalization on the Longwood Gardens website.
Print Story
More Stories About
Search by Keyword