A Light Touch
Renovation of the Thurgood Marshall US Courthouse
July 30, 2014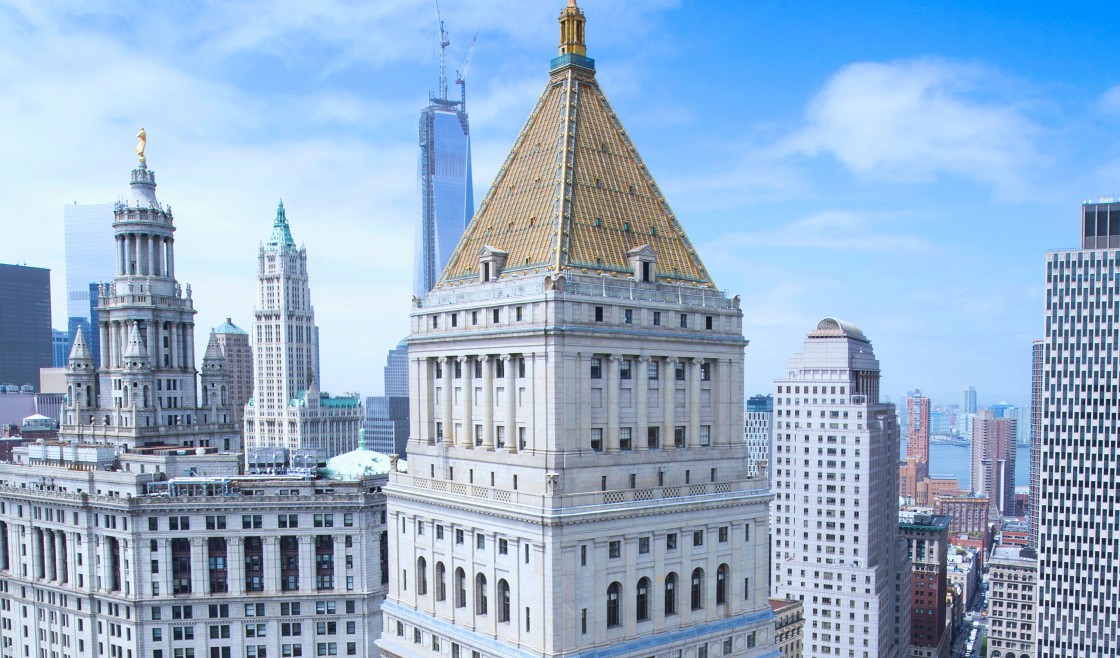 The distinctive gilded pyramidal roof of the Thurgood Marshall US Courthouse shines with new luster these days. Following a comprehensive interior and exterior renovation and restoration, the architectural landmark and preeminent symbol of the Federal Government (site of the famous Alger Hiss and Rosenberg trials) has been revitalized for life in the 21st century and beyond.
Beyer Blinder Belle designed the comprehensive five-year rehabilitation integrating modern building systems with minimal impact on the historic fabric. The guiding philosophy was "a light touch," with great care taken to incorporate program modifications and building systems discreetly and with respect for the original architecture, as well as in accordance with LEED Silver Certification. Interior upgrades include the addition of a magistrate's courtroom, renovation of interior spaces, and restoration of historic courtrooms. Extensive repairs to the building façade and roof were also completed.
View the restoration images below: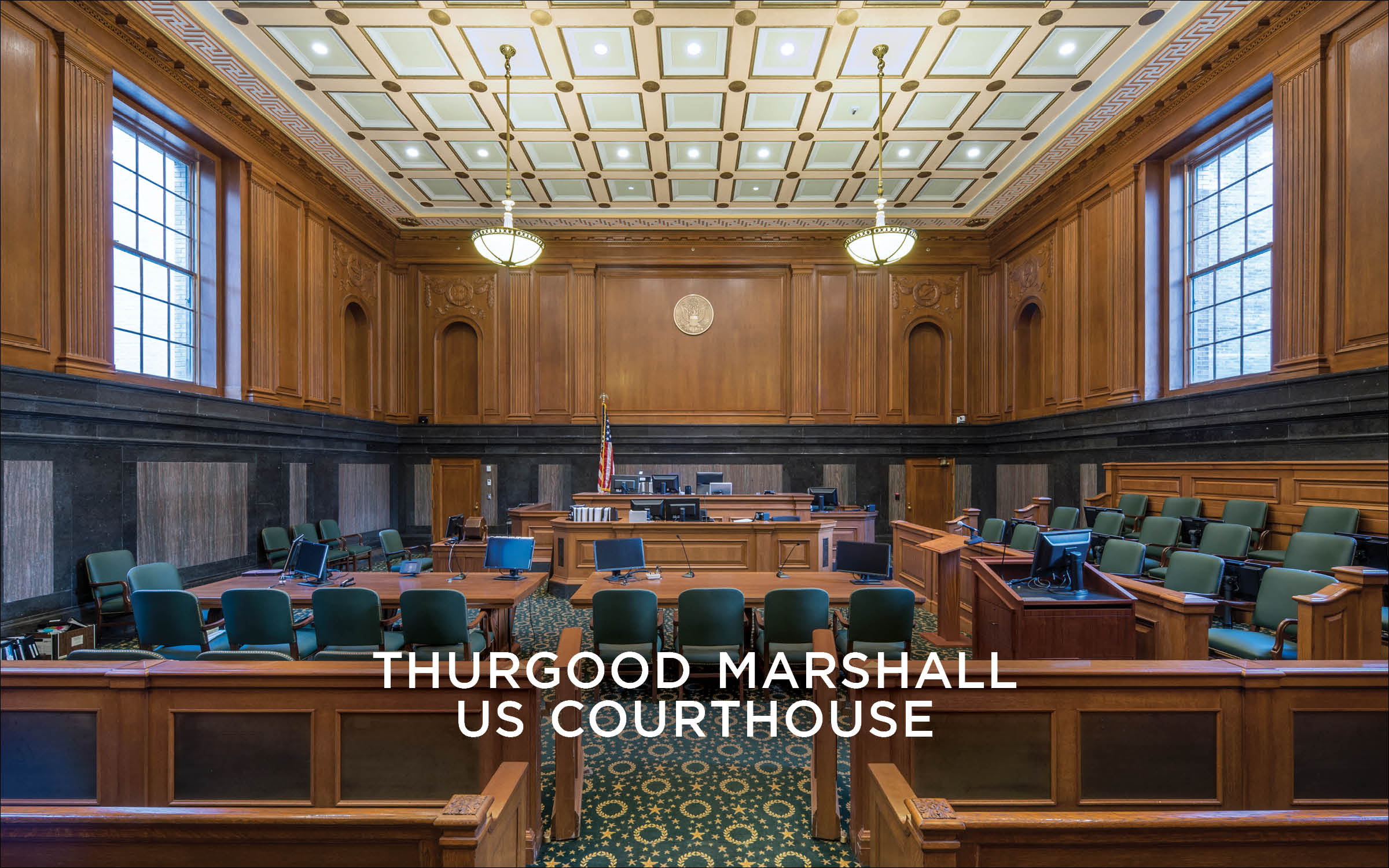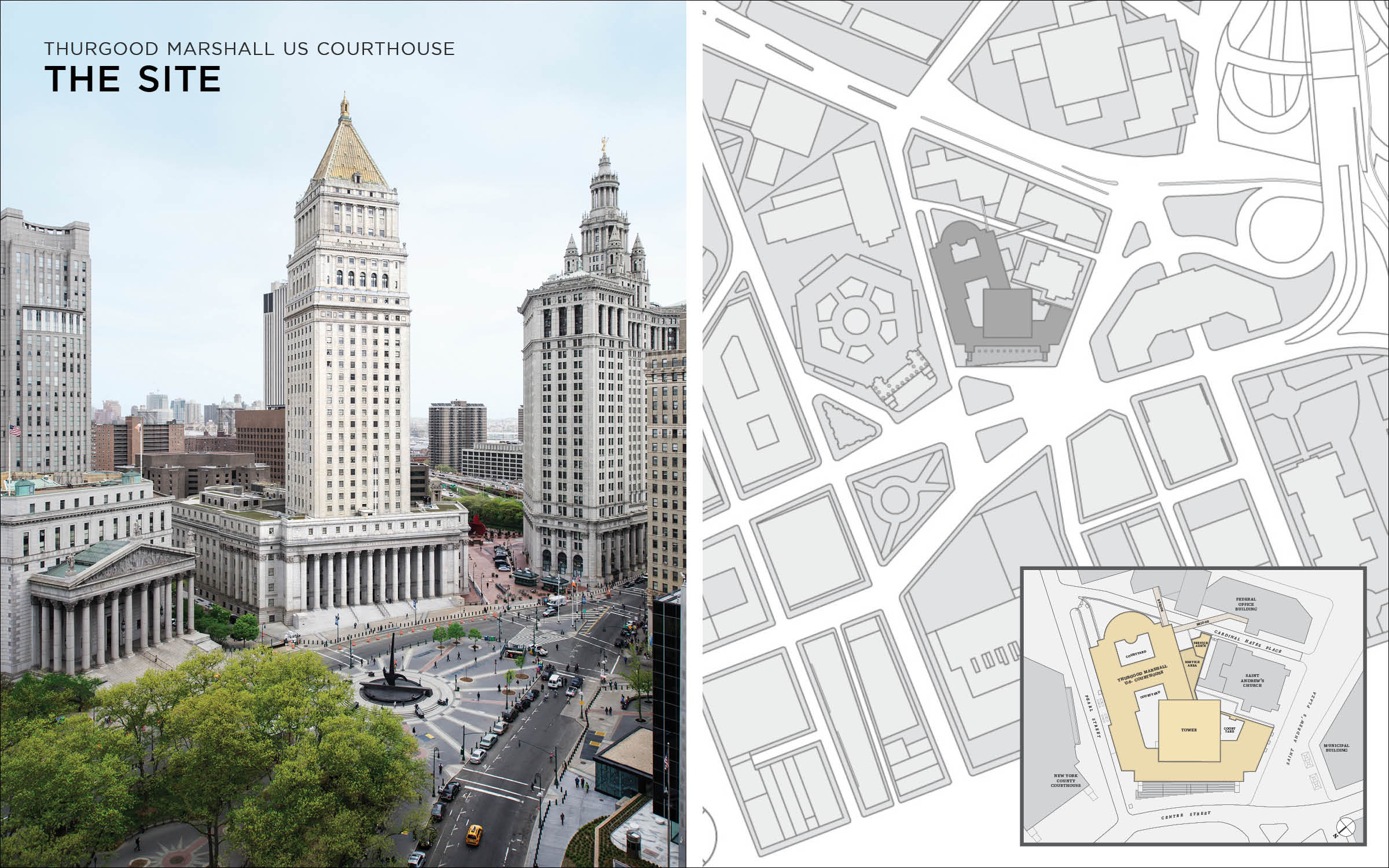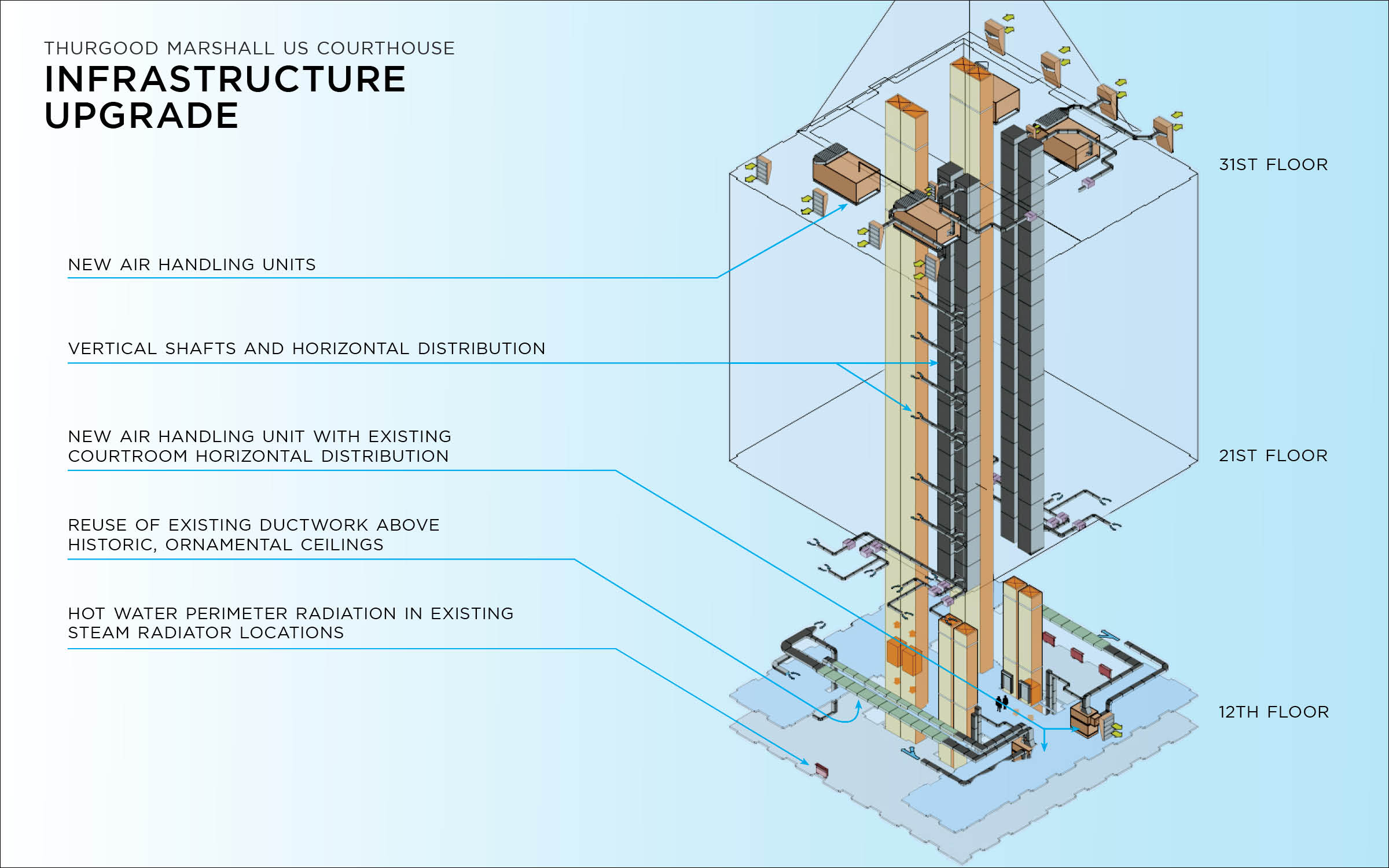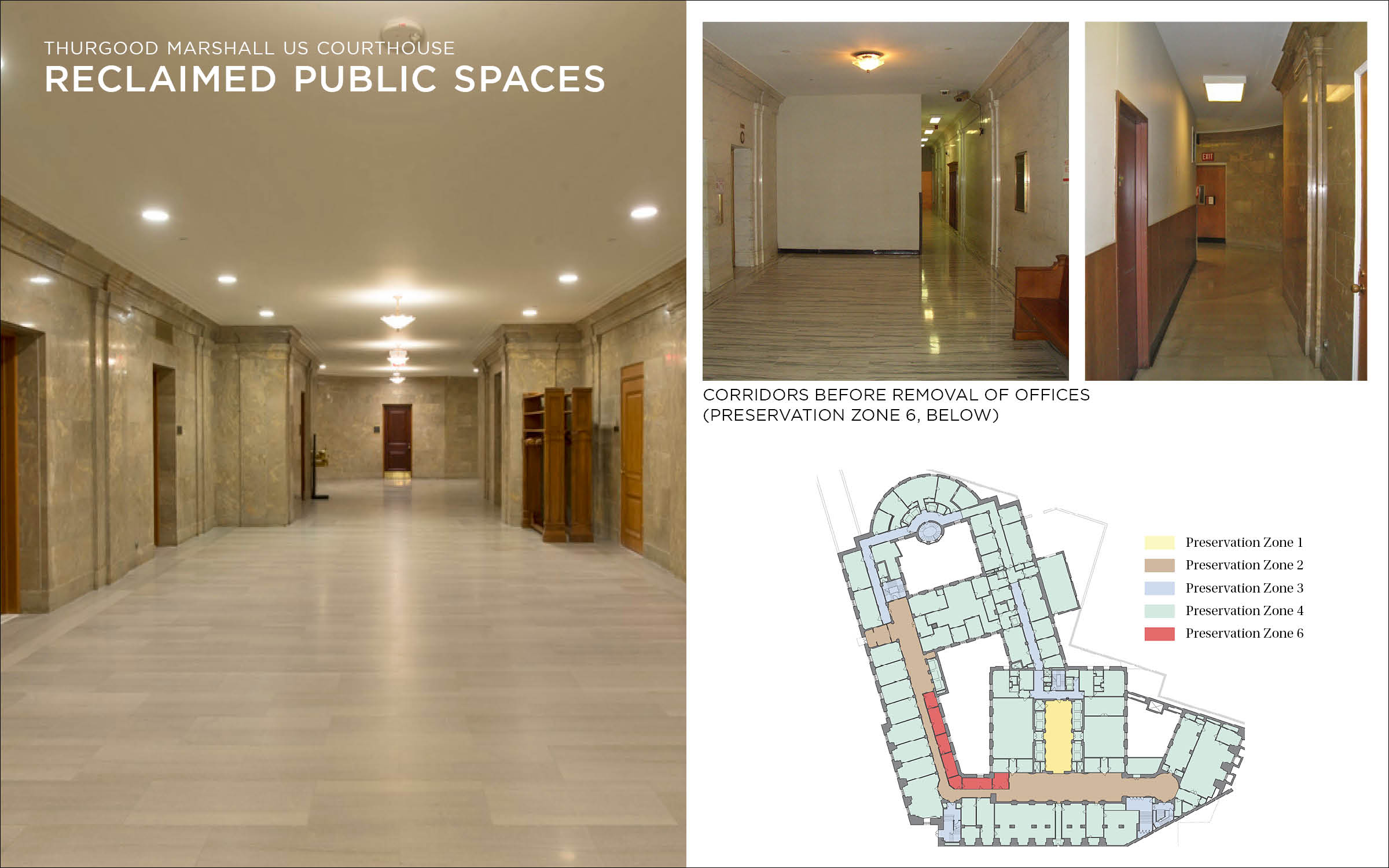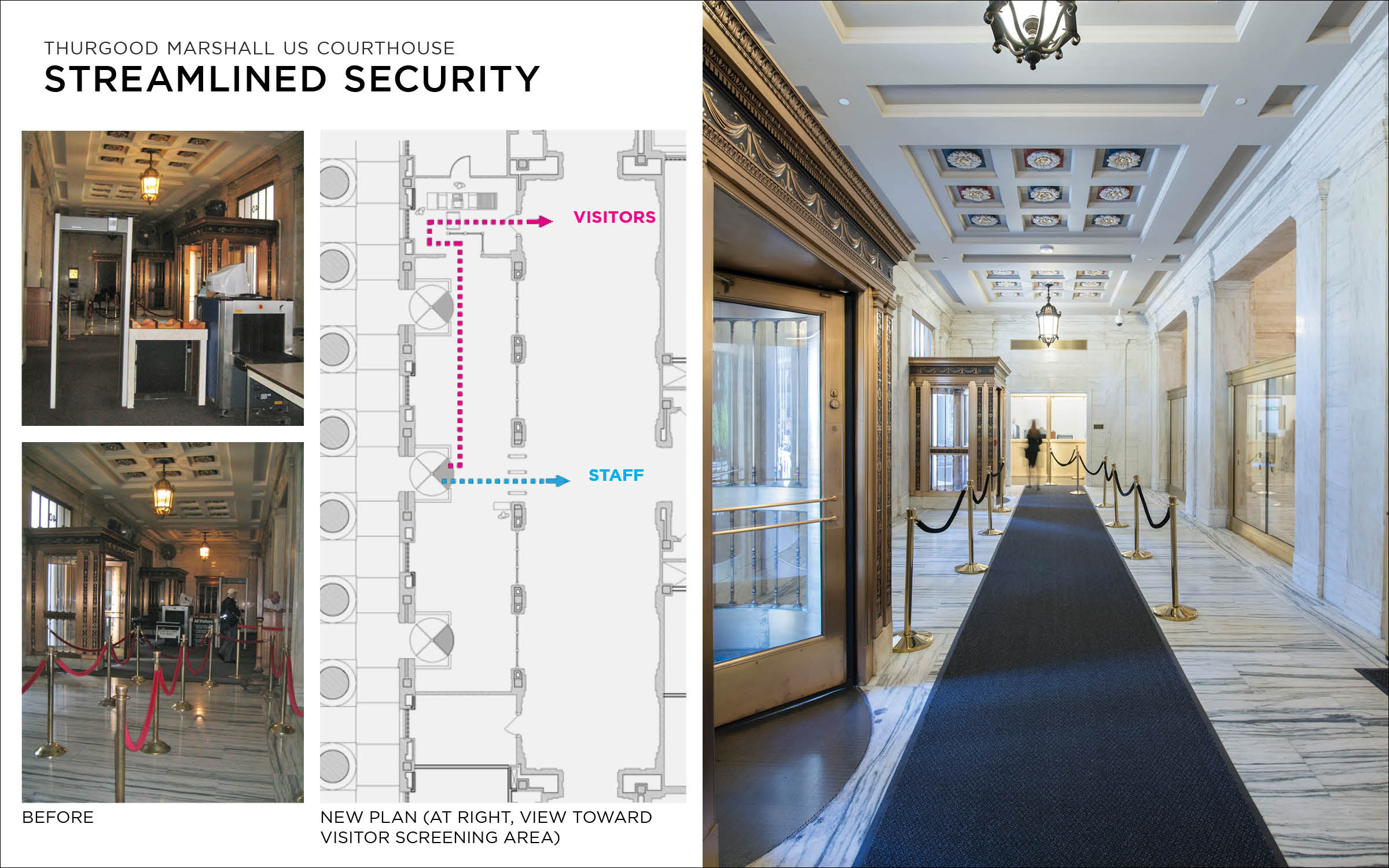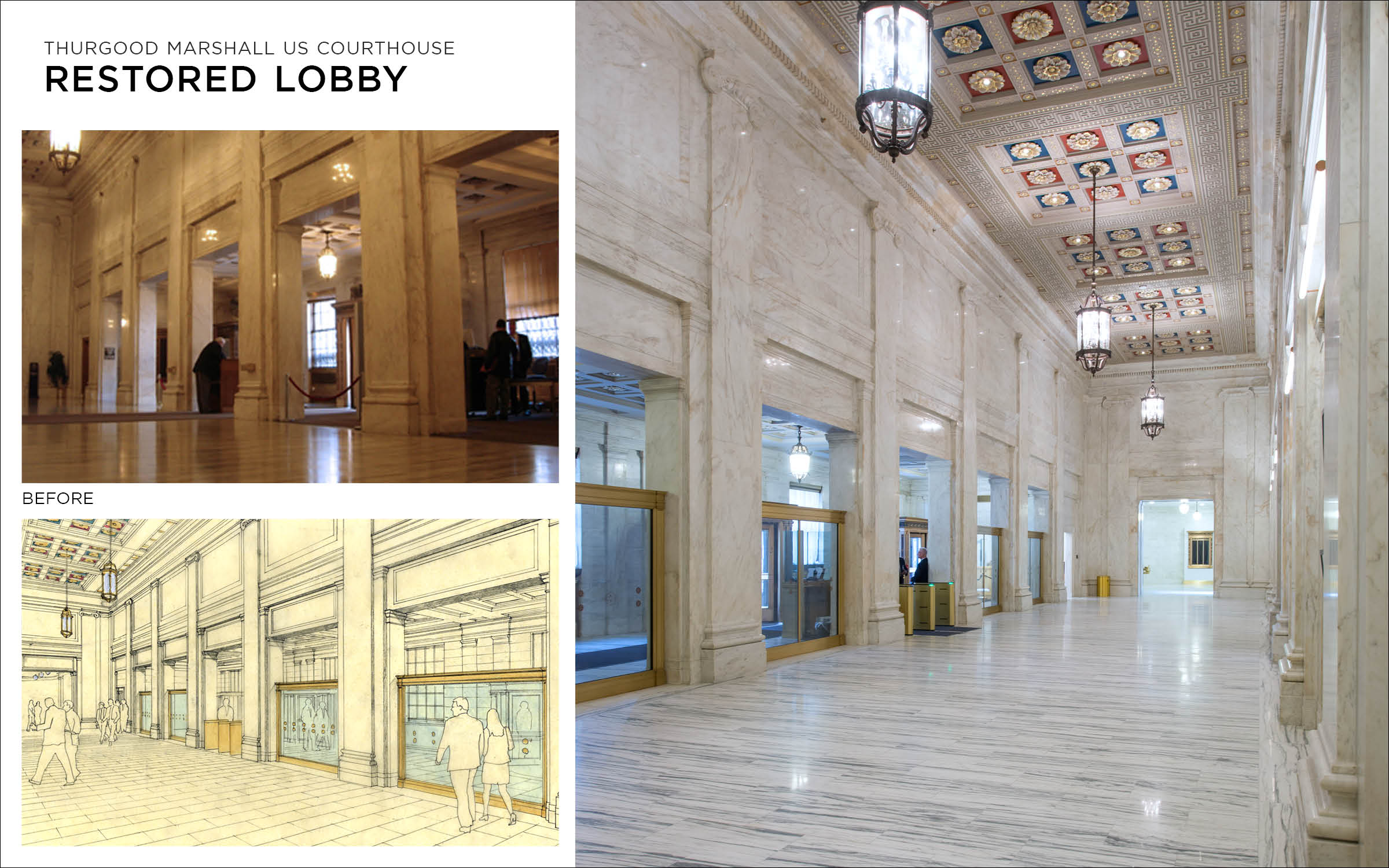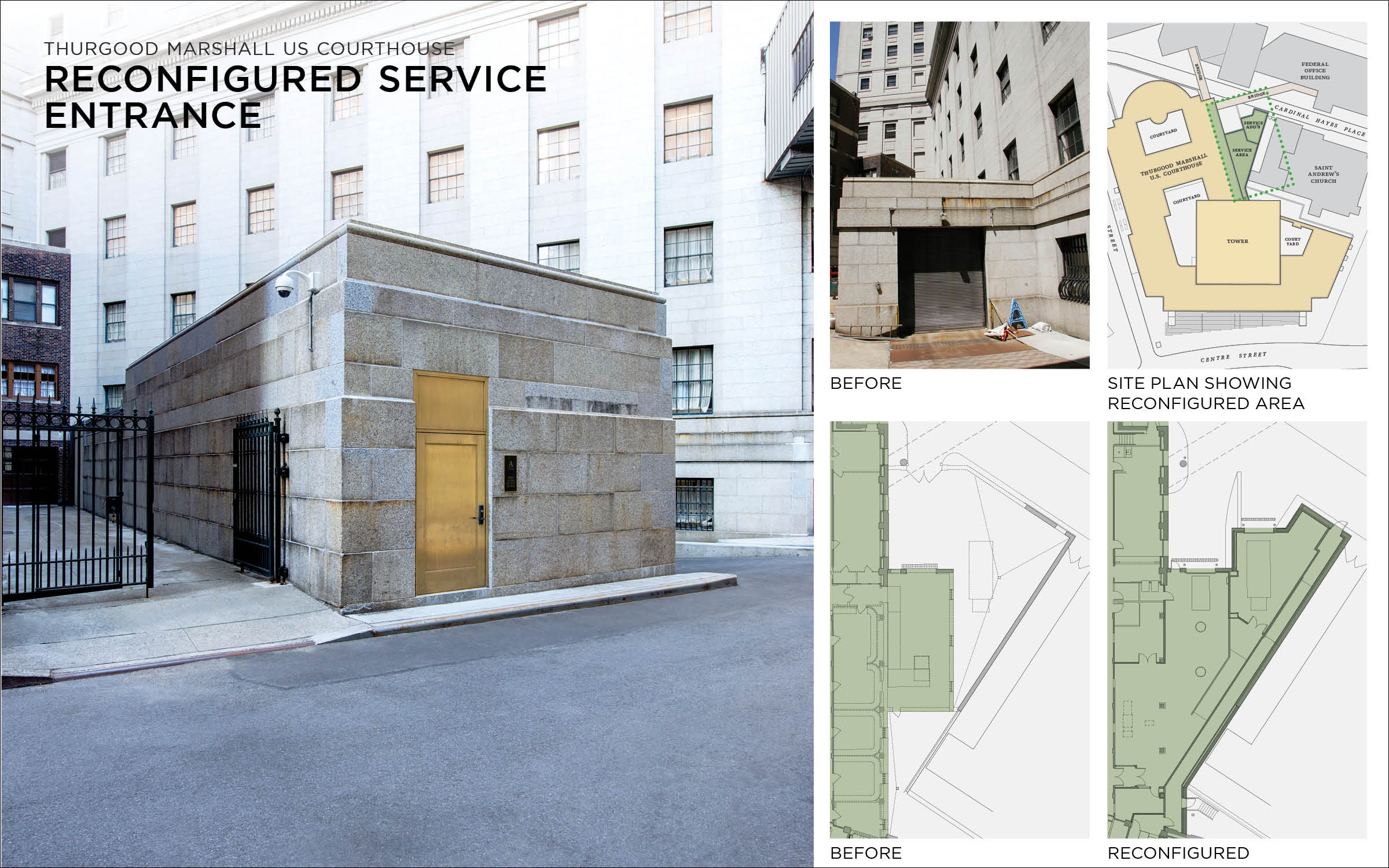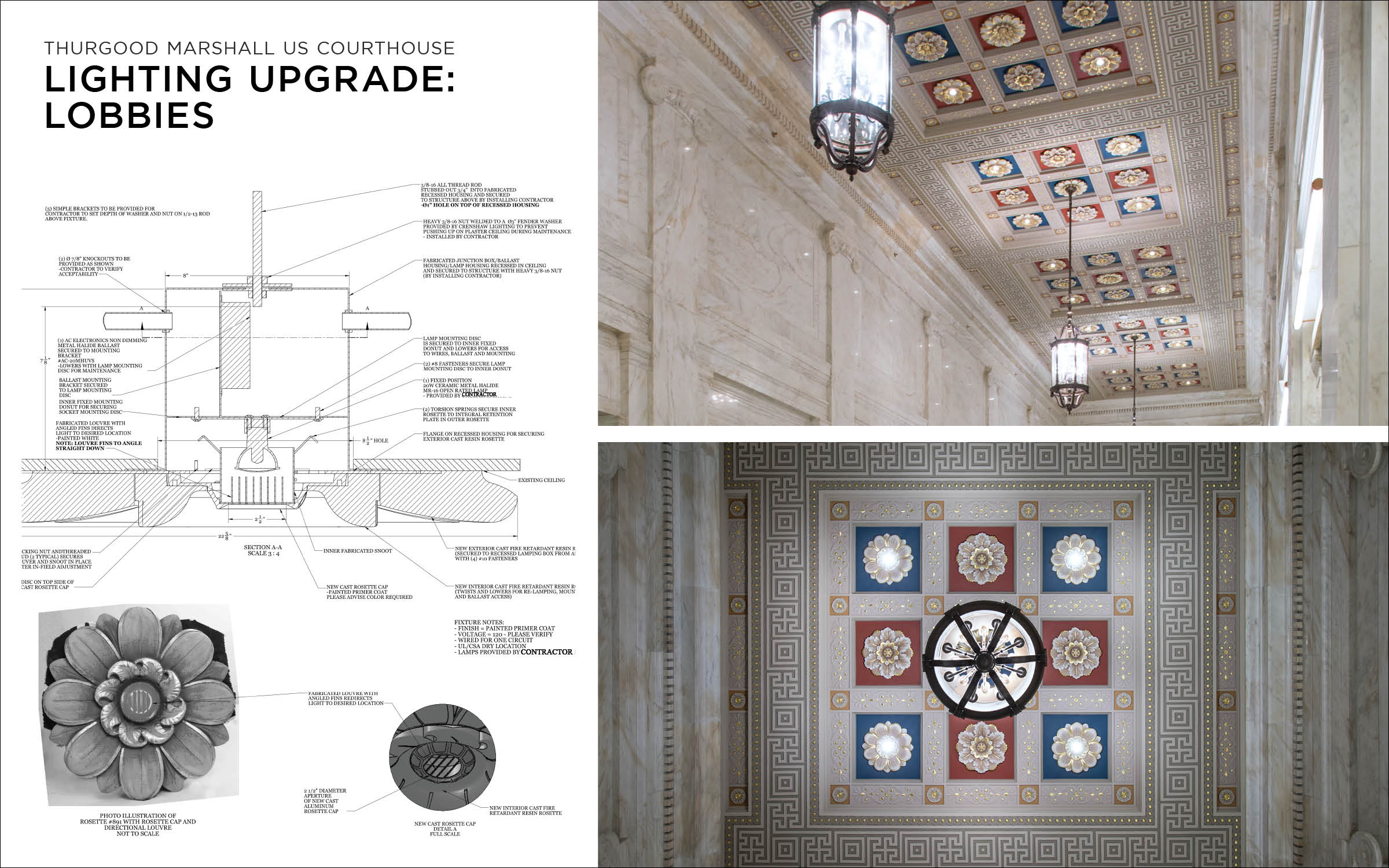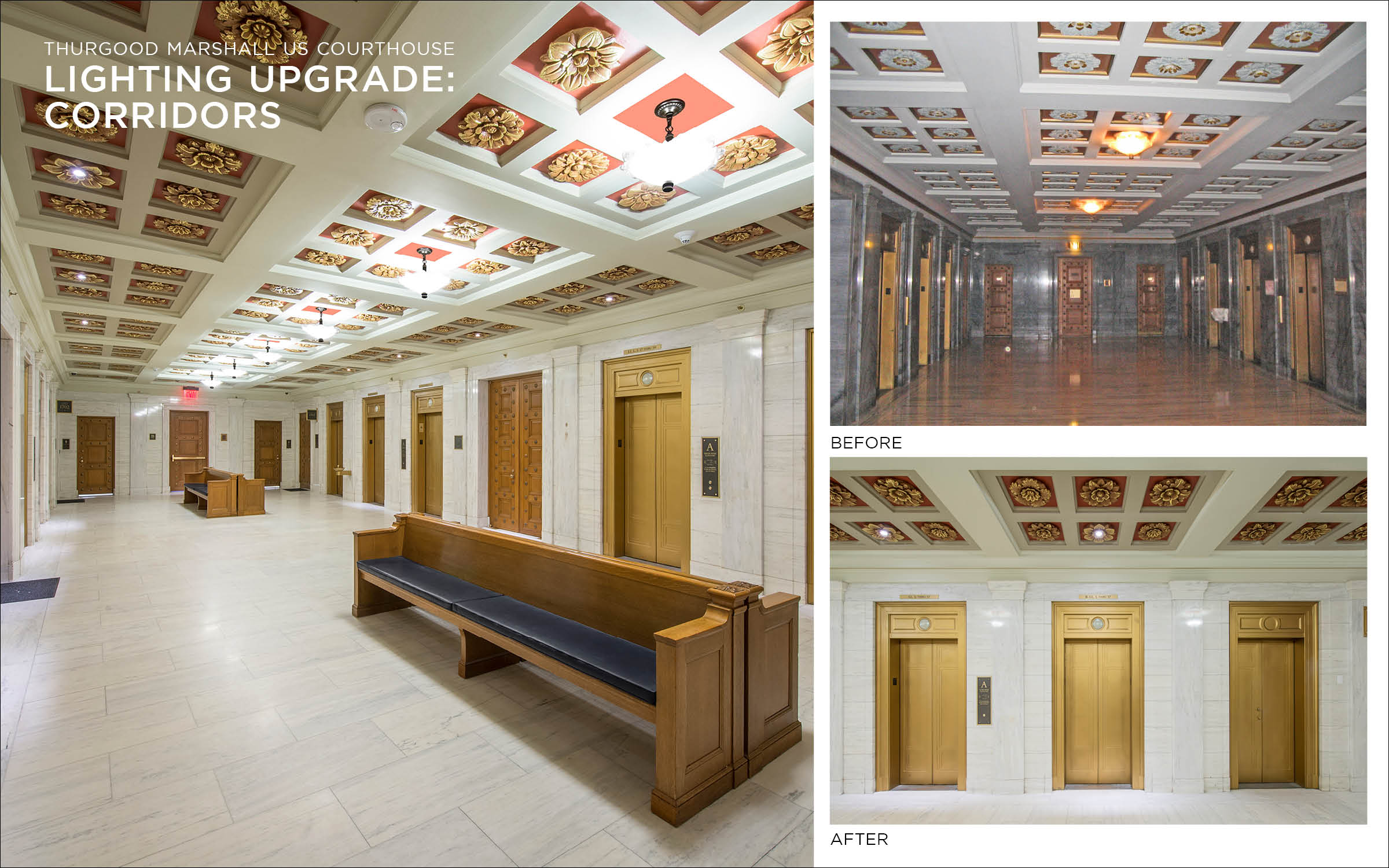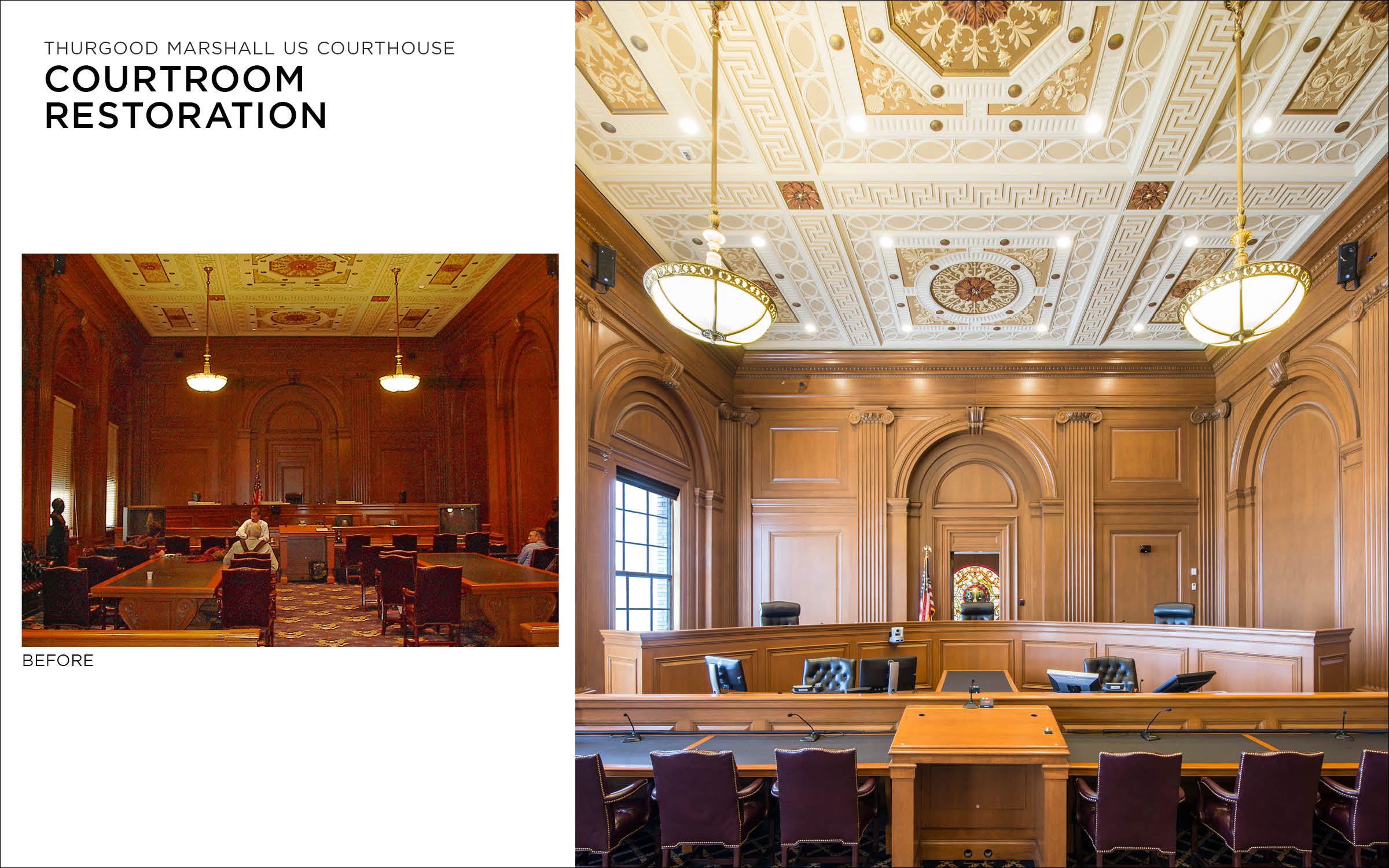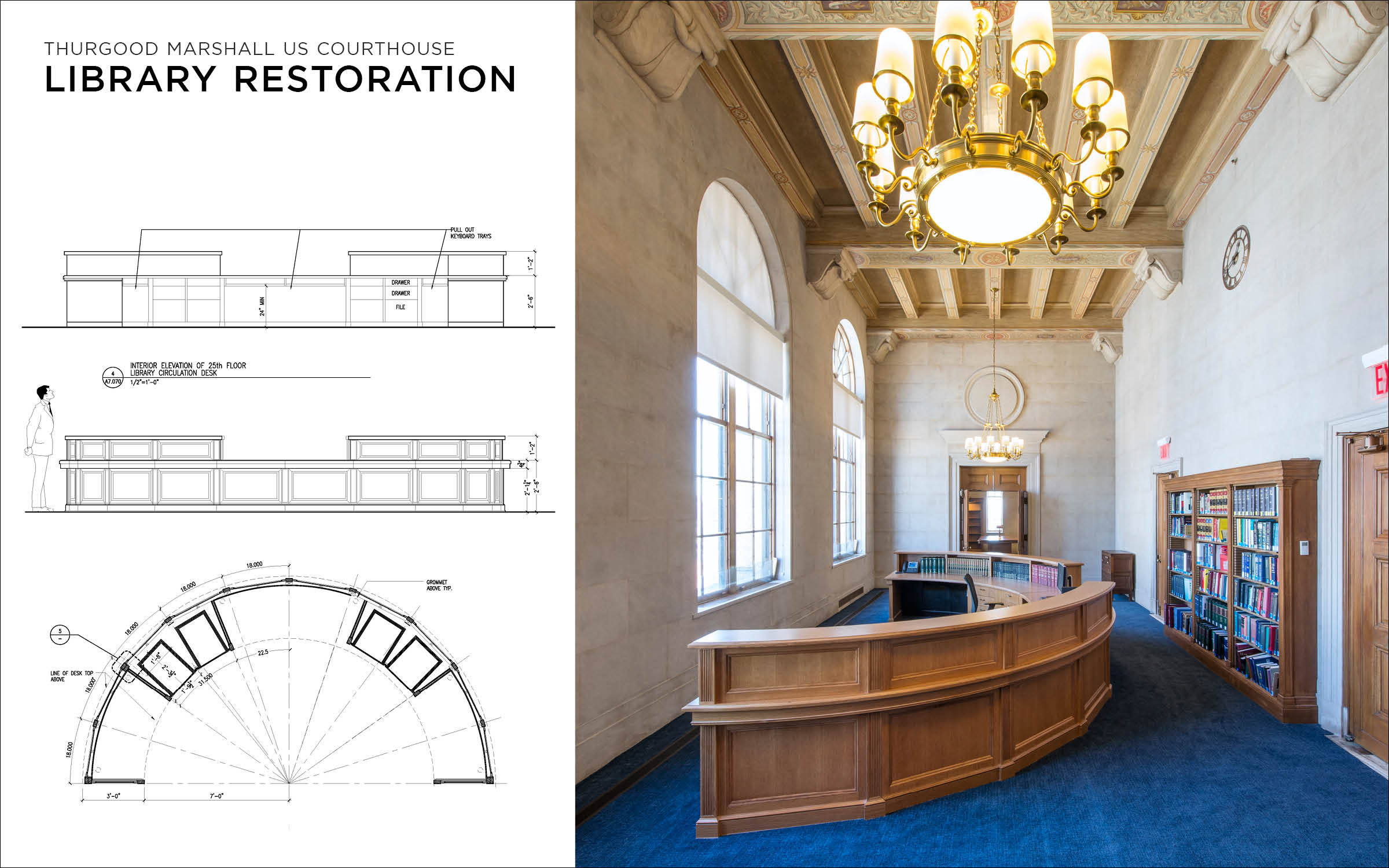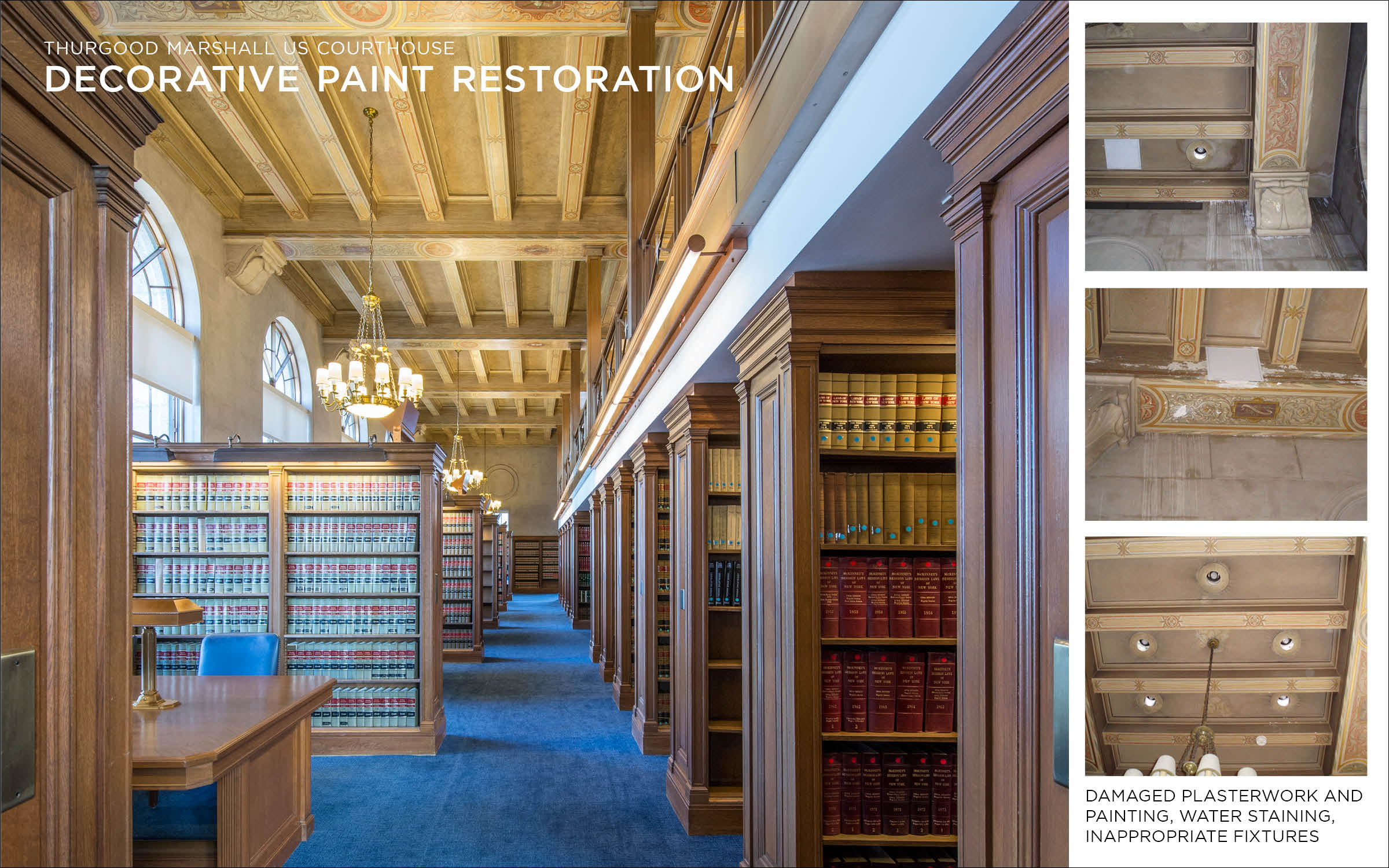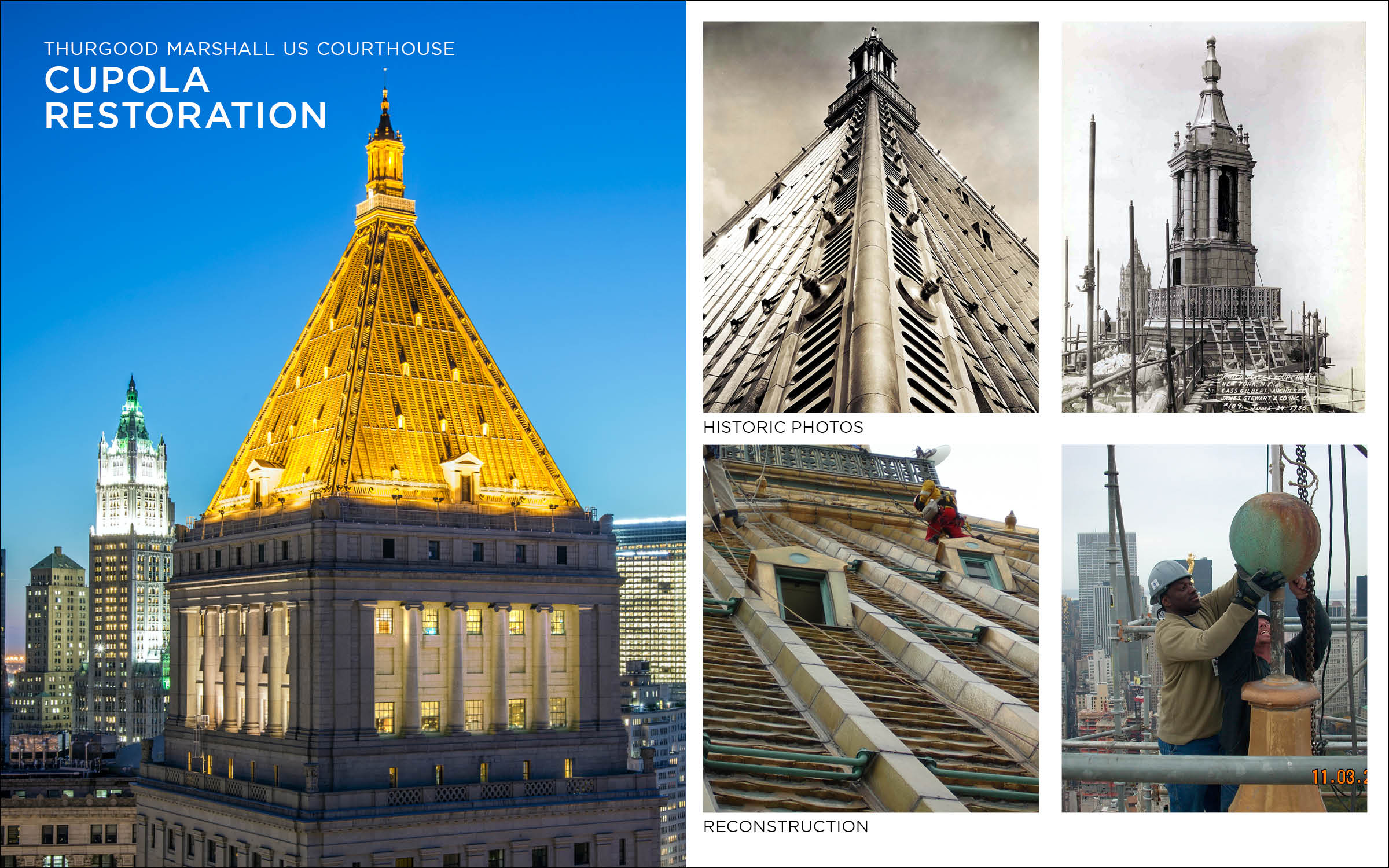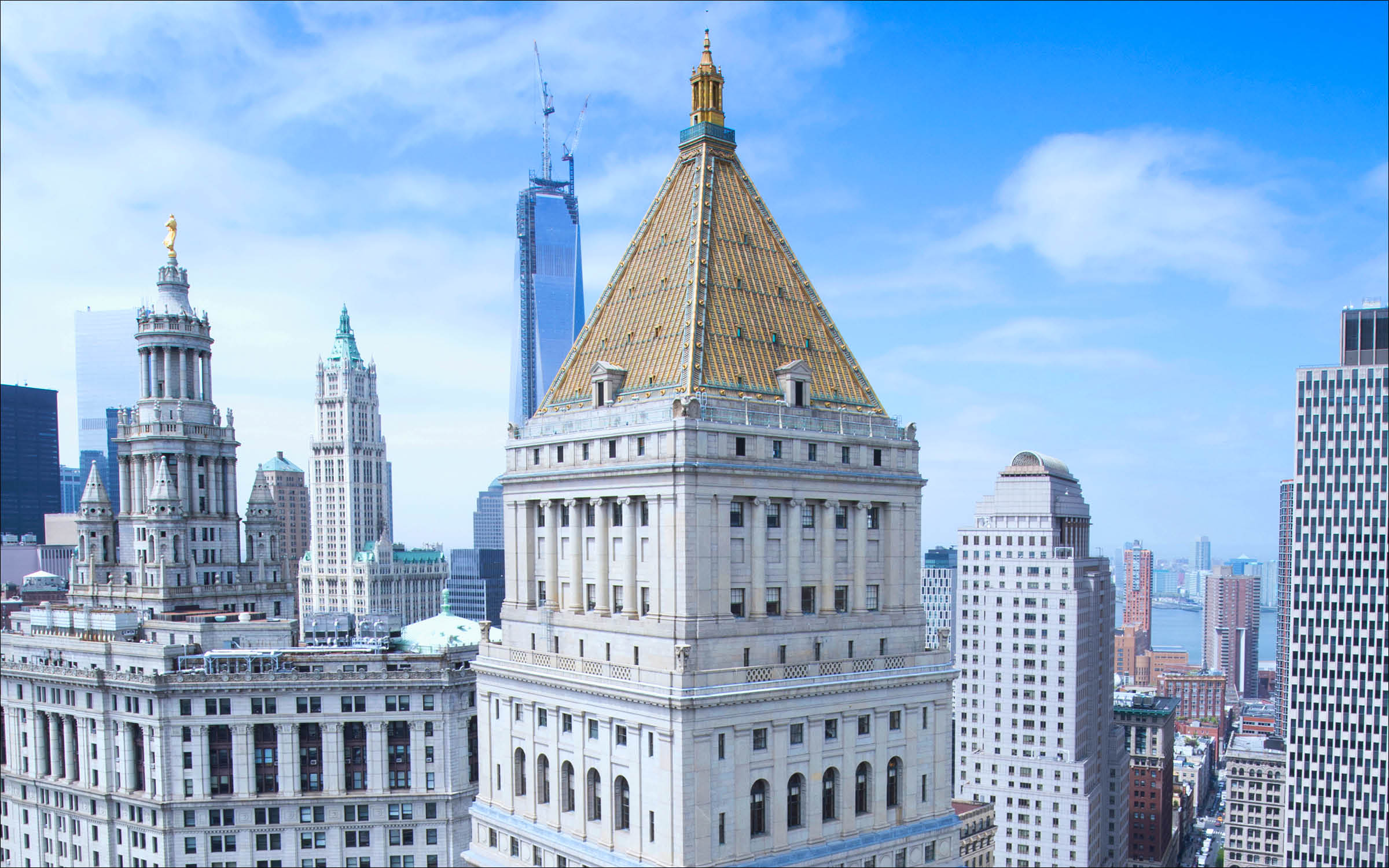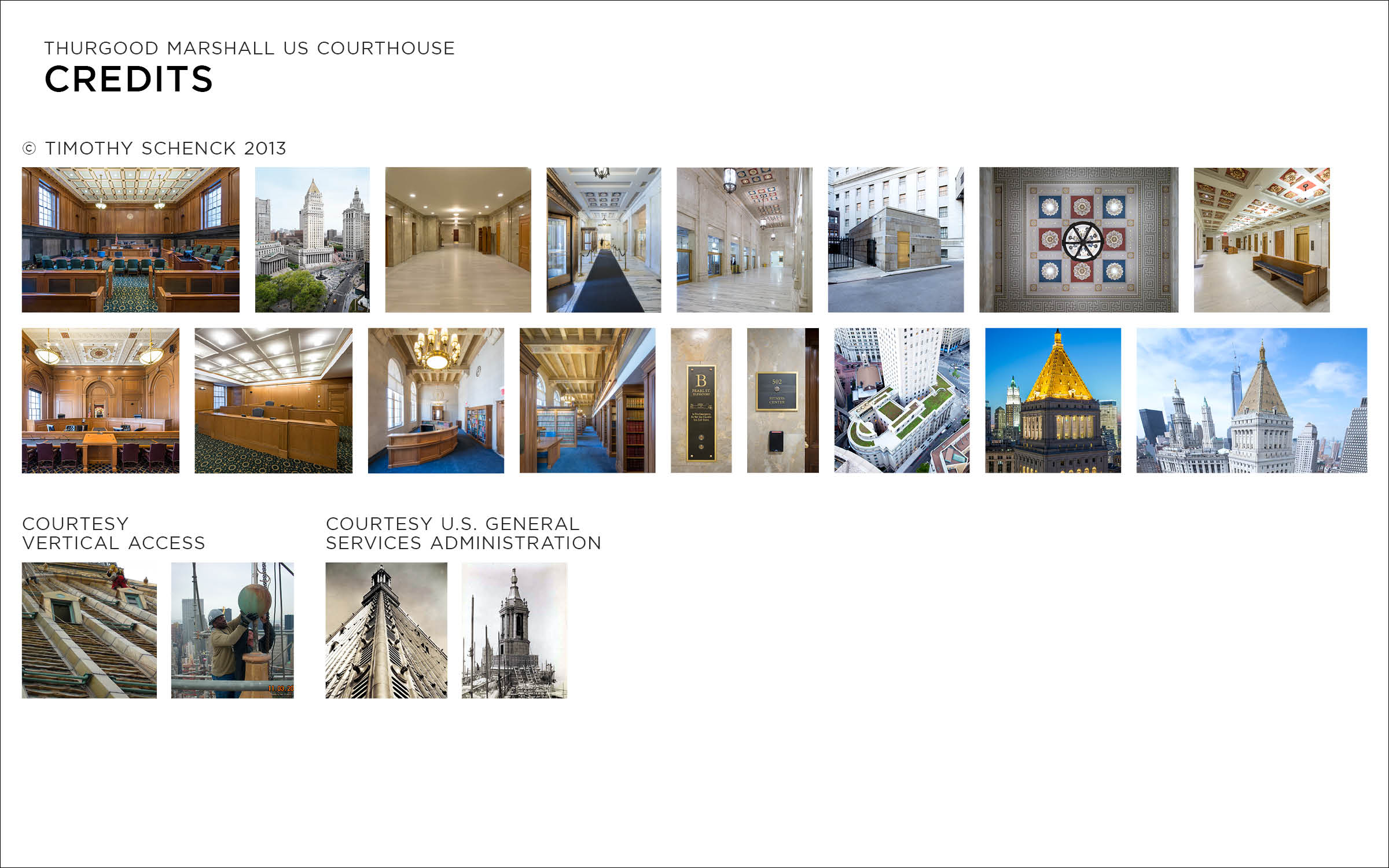 Multiple accolades for the project include an esteemed Honor Award for Design Excellence from the US General Services Administration. In bestowing the award, the GSA recognized how BBB was able to pay homage to the 1930's design scheme while bringing the building into the 21st century with the addition of modern infrastructure elements. The complete 2014 Design Awards Ceremony, including remarks by jurors, can be viewed here:
The project was also featured in the 2014 "Renovation, Addition, Adaptation" issue of Architectural Record.
Print Story
More Stories About
Search by Keyword