Return of the Main Fountain Garden
Meticulous, Two-Year Restoration Brings New Life to the Heart of Longwood Gardens
May 26, 2017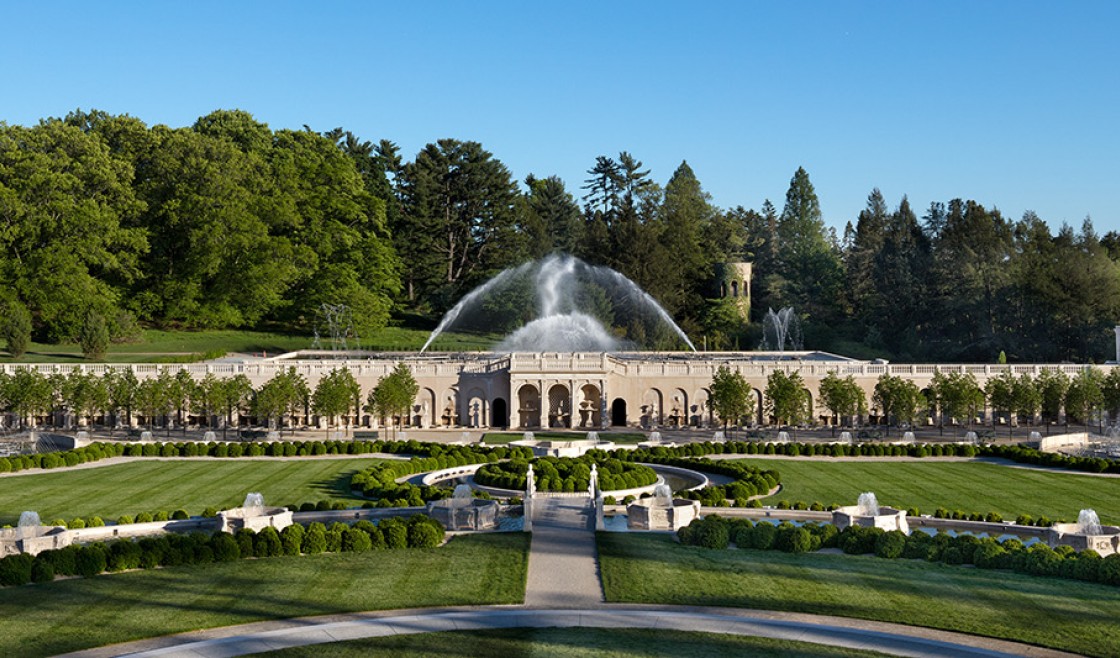 "Reawakening the Main Fountain Garden is an exercise in creativity, thoughtfulness and responsibility. It demands respect for how forward-looking the space was in its era and carrying that intent forward." – Paul B. Redman, President & CEO of Longwood Gardens
The legendary Main Fountain Garden at Longwood Gardens in Kennett Square, PA, reopens on May 27, 2017, following a two-year, $90 million revitalization.
A marriage of serenity and spectacle, the 80-year-old Main Fountain Garden was conceived and constructed during the first half of the 20th century by Longwood Gardens' founder, Pierre S. du Pont. Inspired by the great water gardens of Renaissance Europe, Italianate elements such as loggias, arcades and sculpture are combined with the most technologically advanced water theatrics, all set within an elaborate horticultural display.
The design team of Beyer Blinder Belle, West 8 and Fluidity – working in close collaboration with Longwood Gardens management and Bancroft Construction Company – guided a major rehabilitation to address chronic mechanical problems, aging infrastructure and limited visitor access, while simultaneously restoring the exceptional architectural character of the garden.
Over 4,000 pieces of carved, ornamental limestone were salvaged, meticulously cleaned and repaired. Stone carvers from around the world recreated lost historic sculpture using traditional techniques and materials, including Italian limestone sourced from the original quarry.
The project interweaves new architectural elements that complement the historic and improve access for guests throughout the Main Fountain Garden. The introduction of a hidden grotto at the heart of the garden will surprise and delight with a quiet, contemplative space. The surrounding opulent horticulture, comprised of generous lawns, shaded alleés, and sculpted plantings has been returned to its classical European roots.
To address the Fountain Garden's aging infrastructure, the fountain systems have been comprehensively upgraded. Two new, 35,000-SF underground pump rooms have been installed and the fountains are now easily accessed through a series of subterranean service tunnels, hidden beneath the Garden. State-of-the-art technology allows for the production of spectacular fountain, light and sound shows on a scale and character that will astonish and enchant – re-establishing the Main Fountain Garden as one of the finest concert fountains in the world.
See the splendor: "A Brand New Memory"
View highlights of the garden in the slideshow below: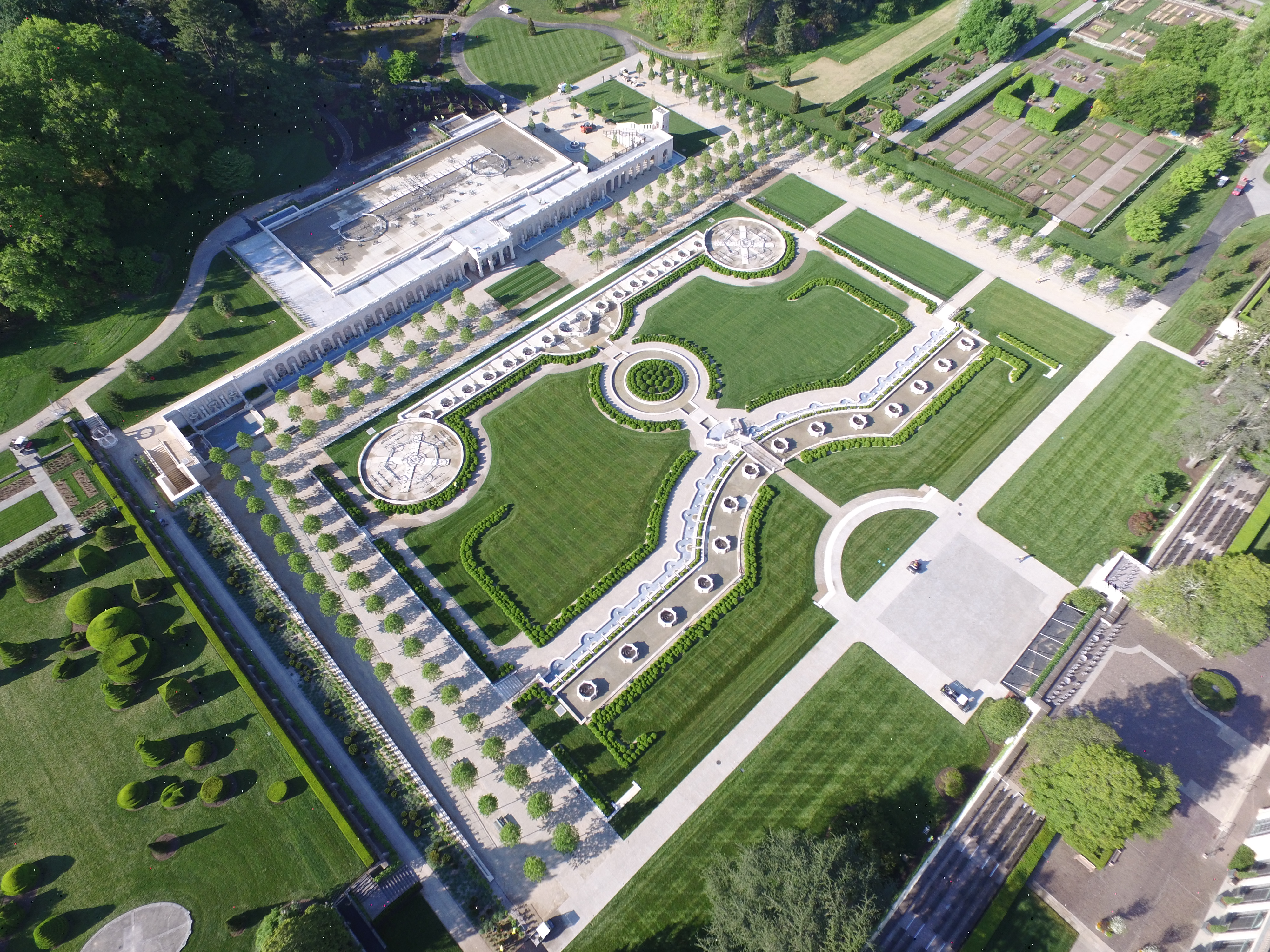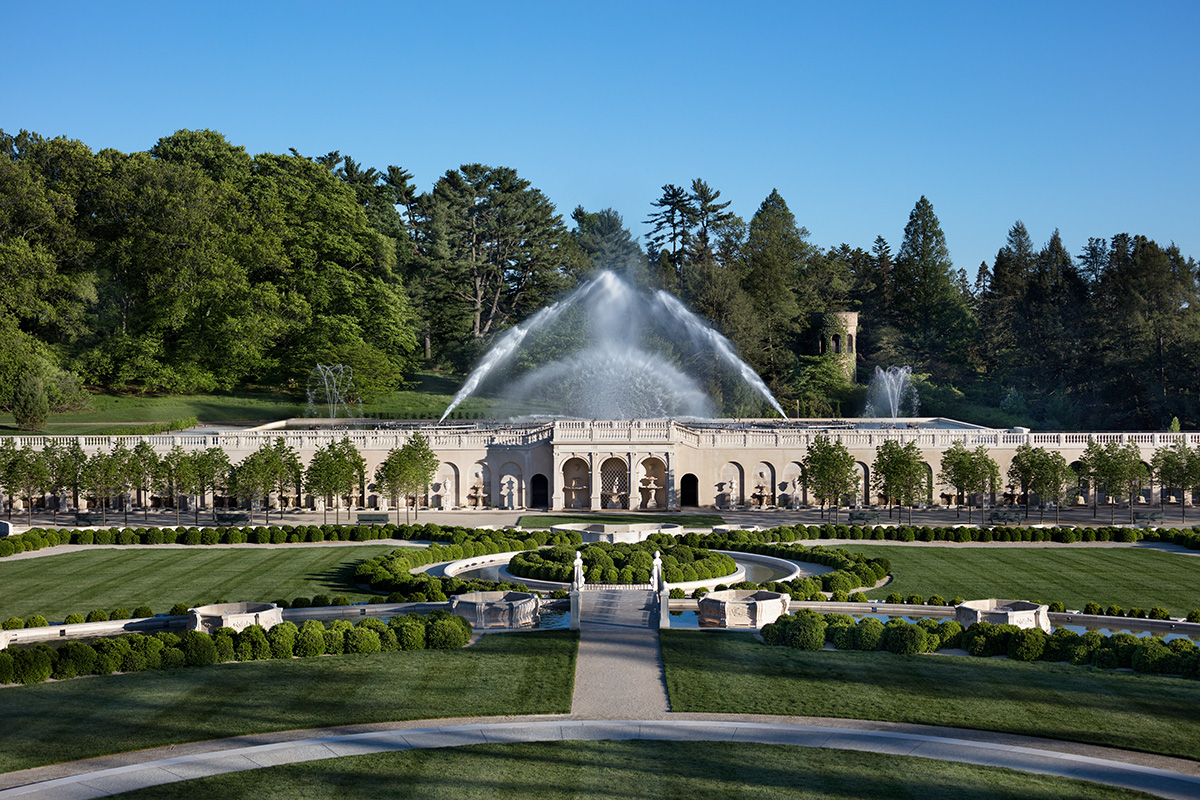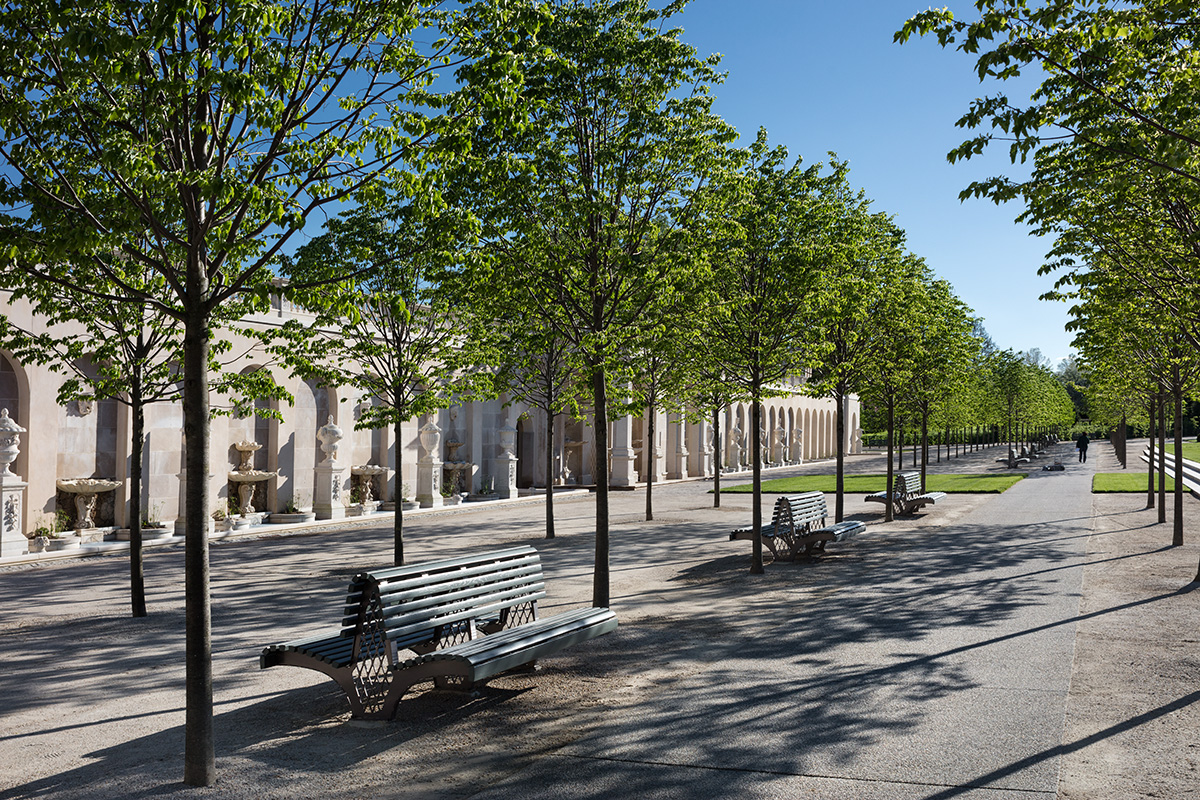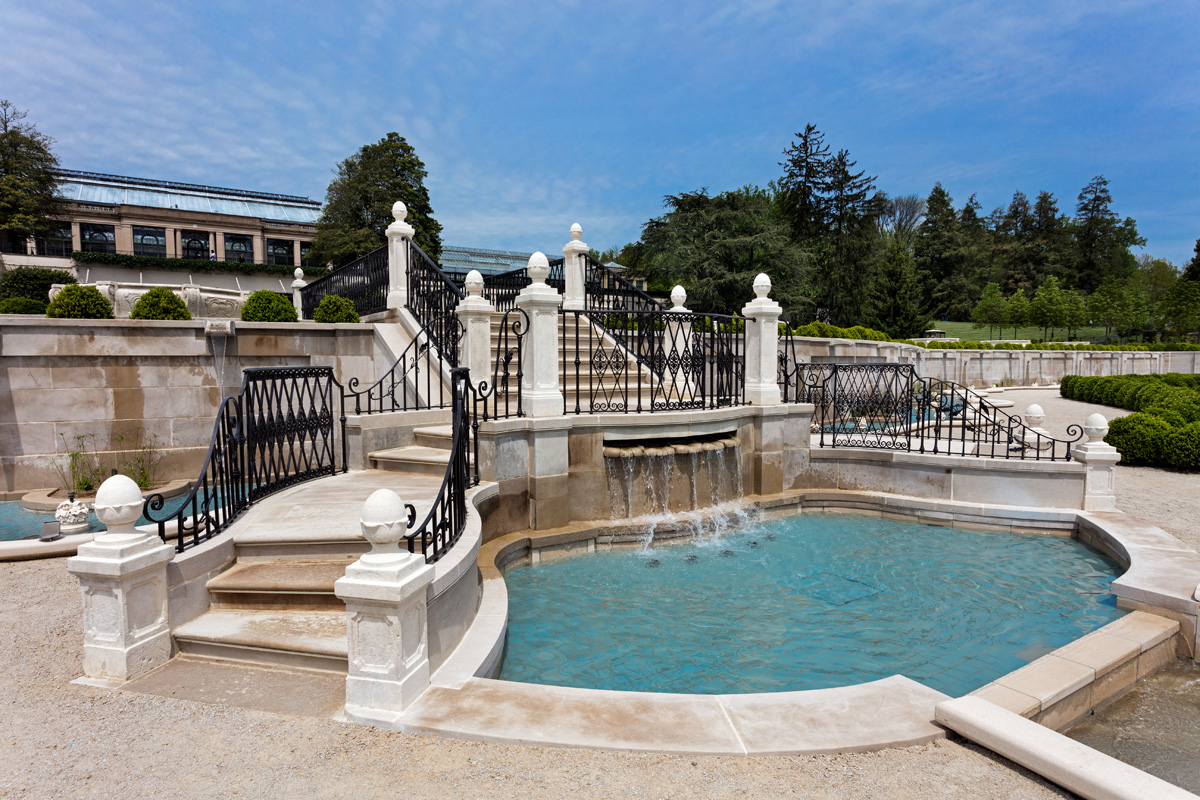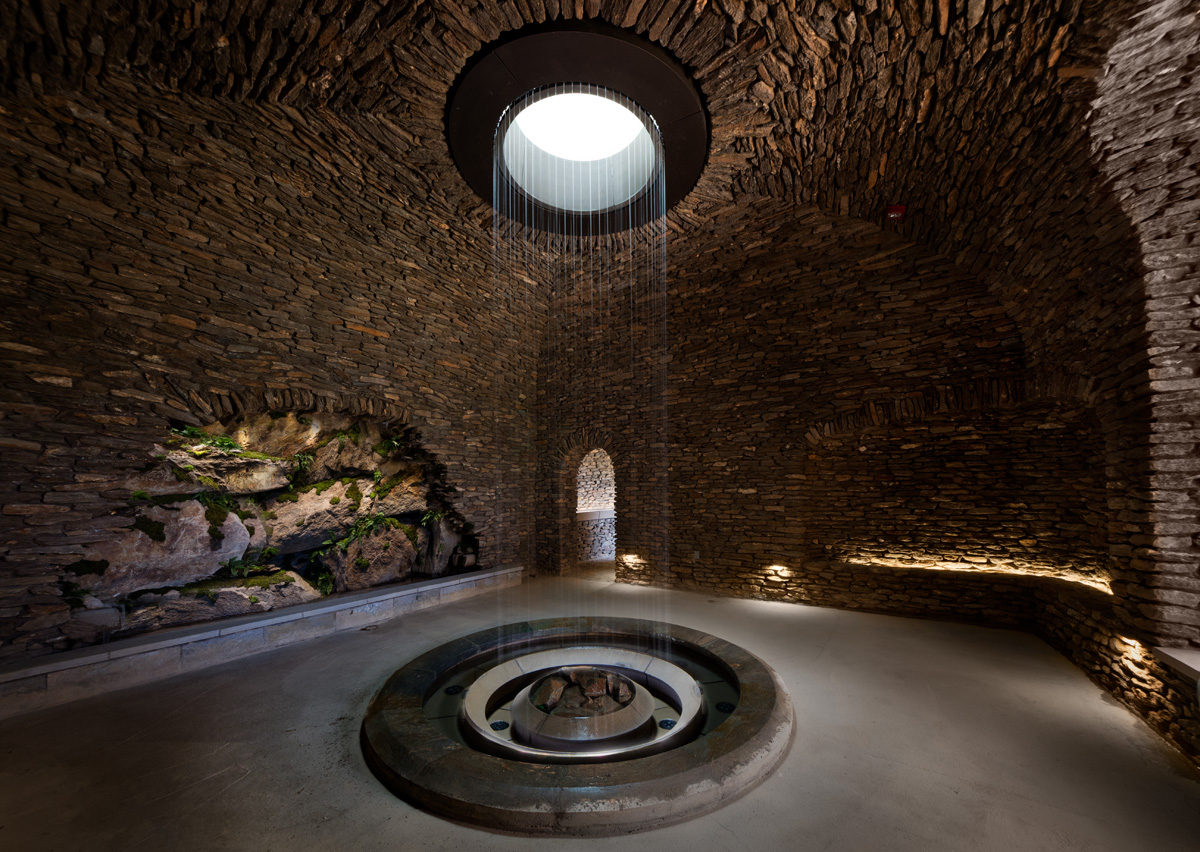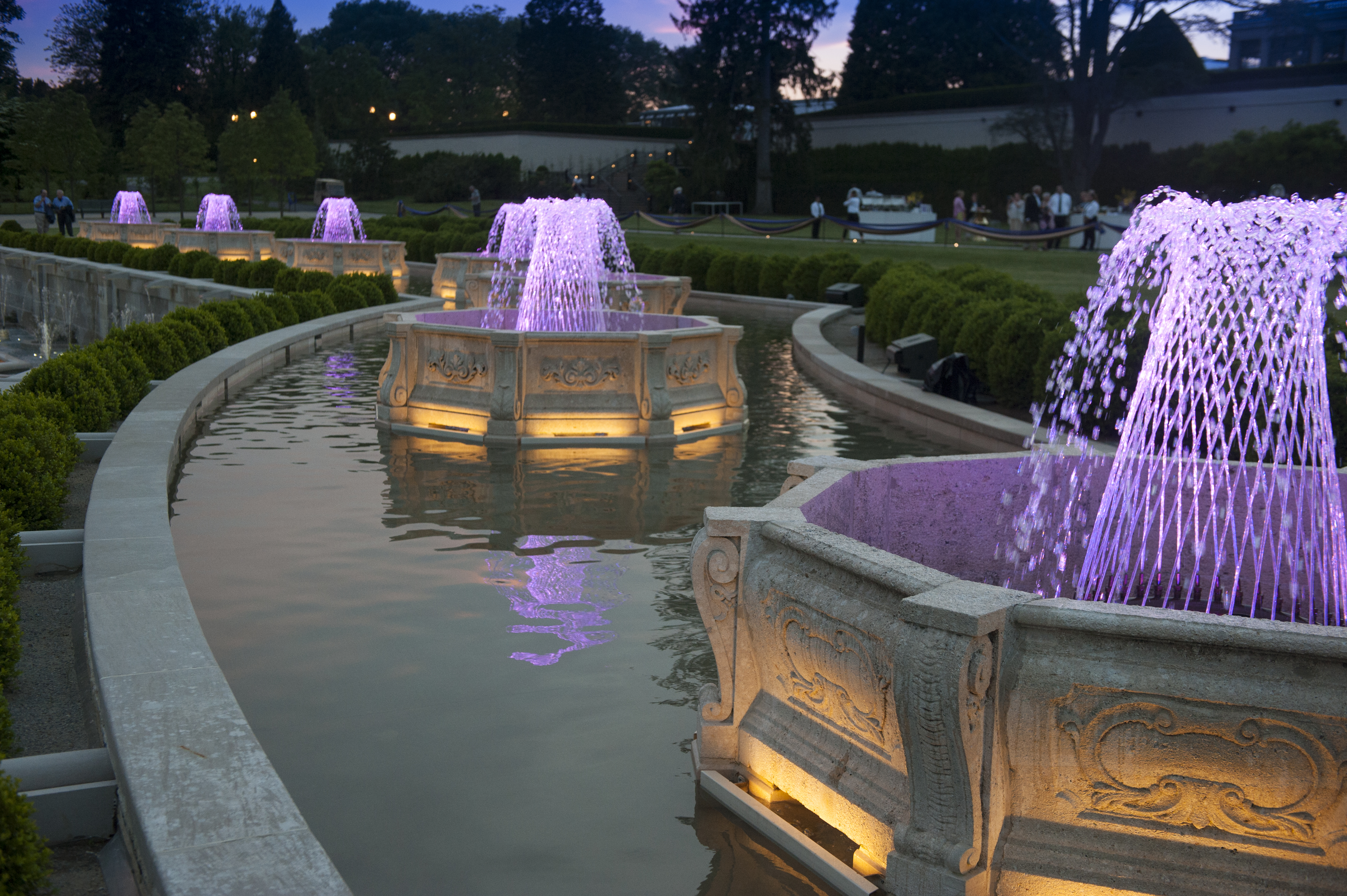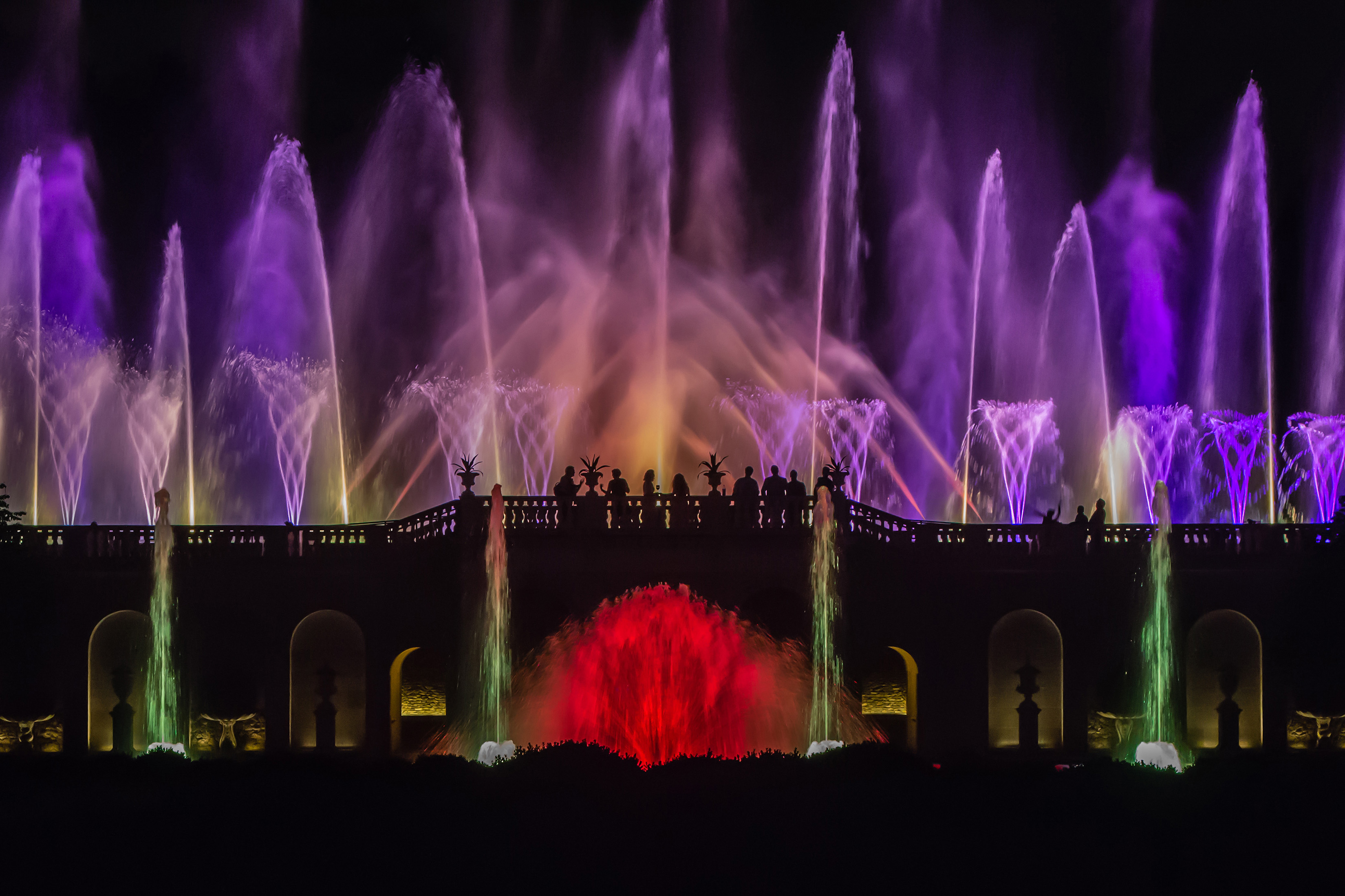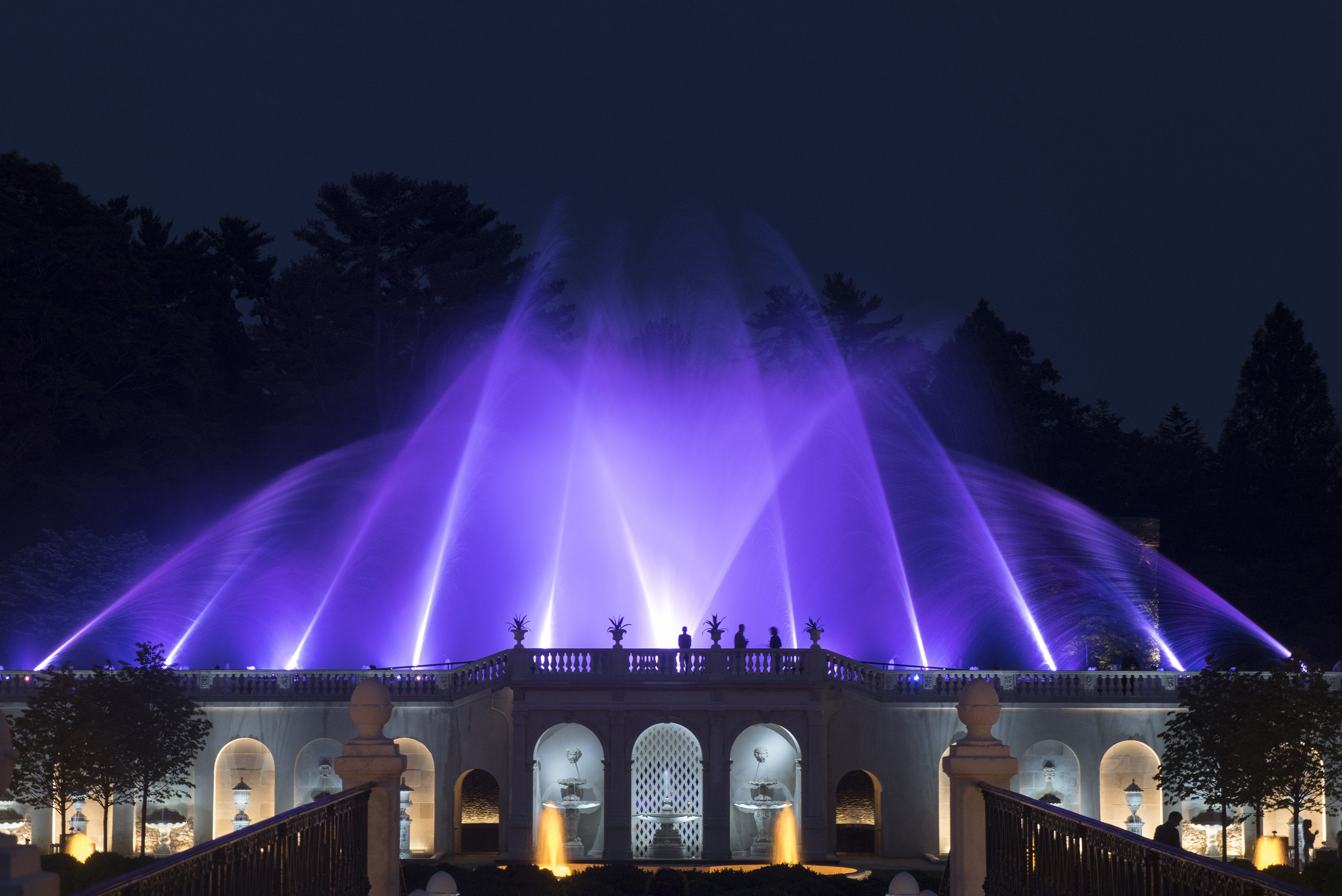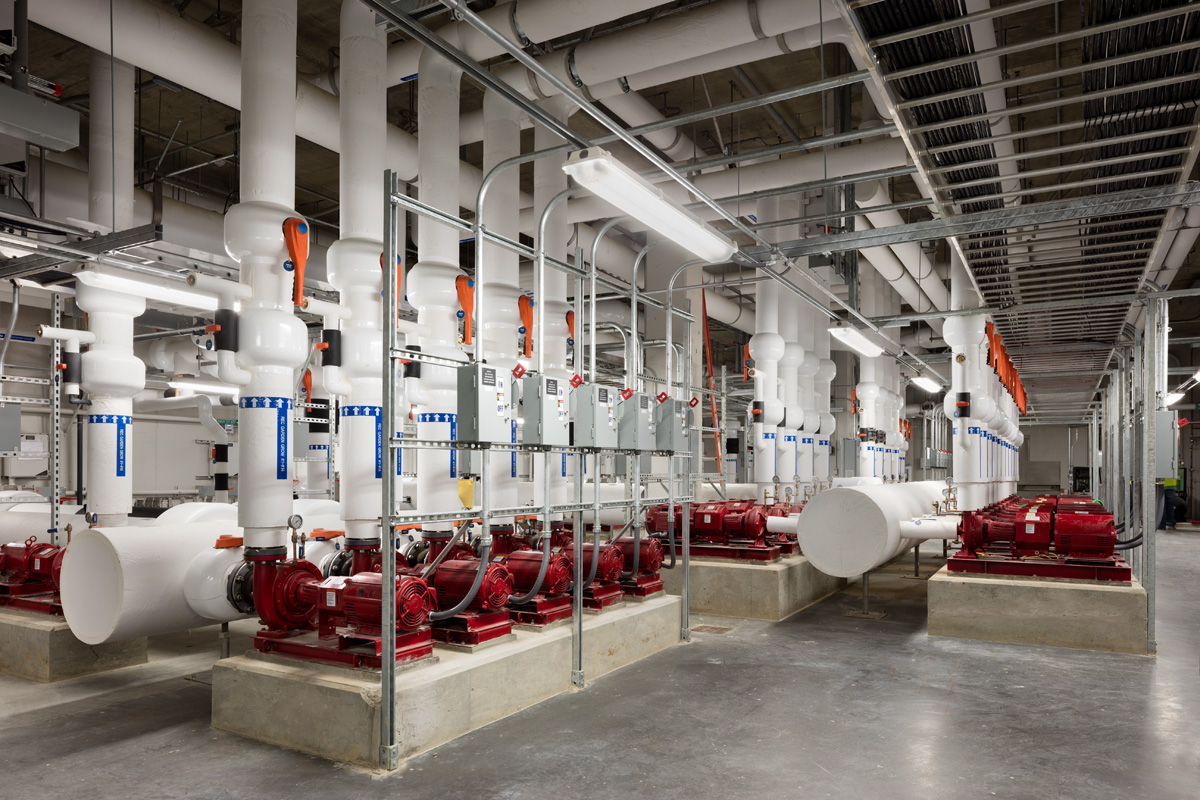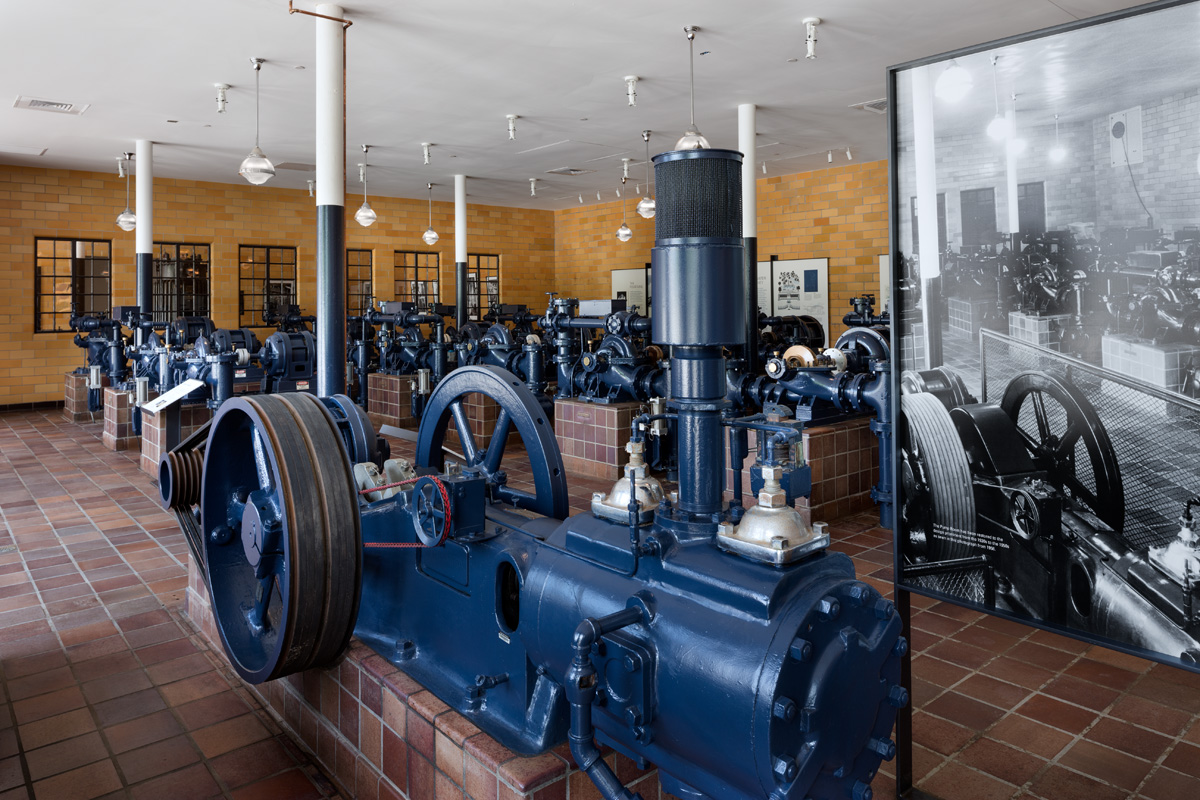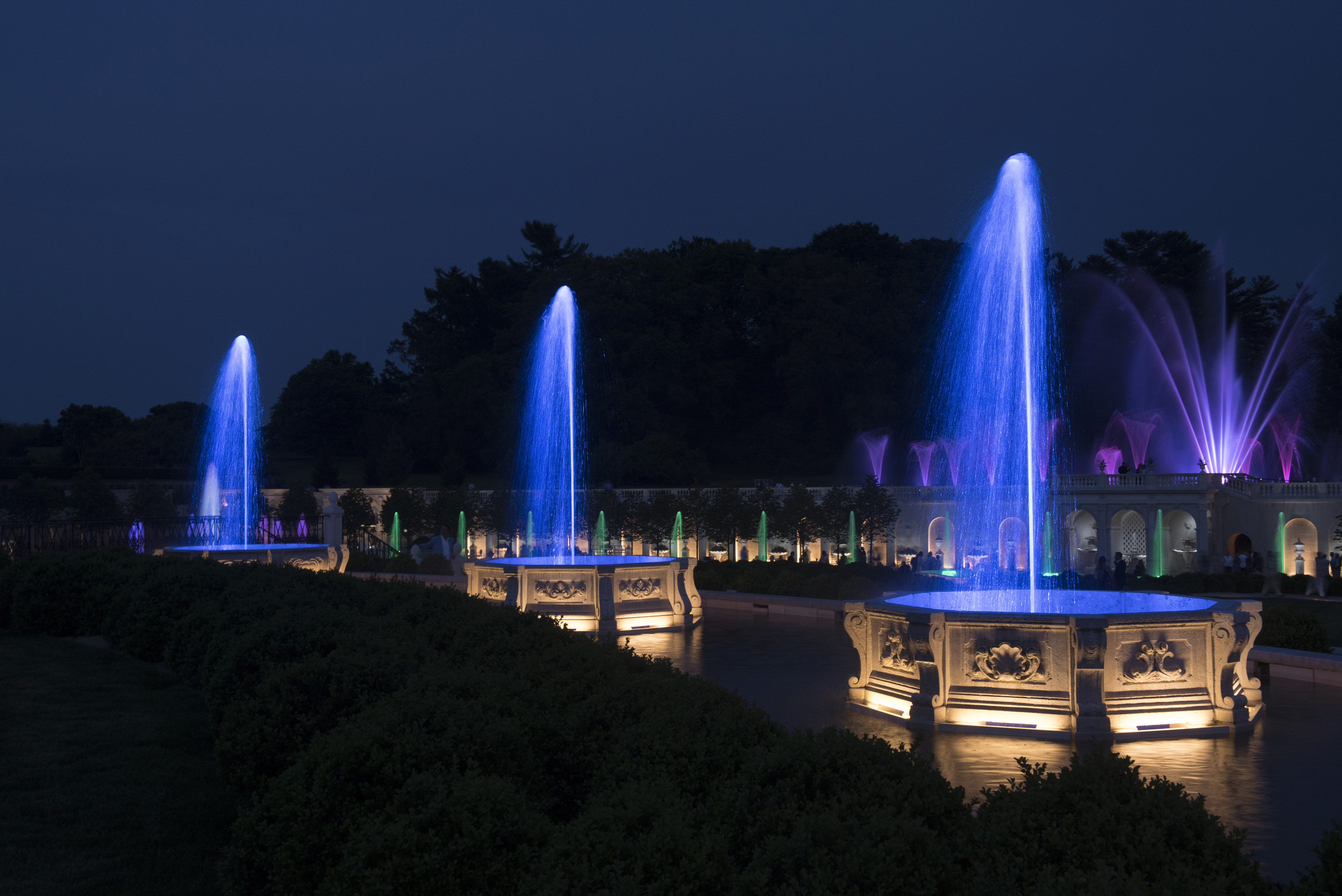 Select press coverage:
Washington Post, May 26, 2017, "Move over, Bellagio — Longwood Gardens unveils its $90 million fountain garden," by Adrian Higgins
Curbed Philadelphia, May 26, 2017, "The fantastical comeback of Longwood Gardens' Main Fountain Garden," by Melissa Romero
NewsWorks/WHYY, May 22, 2017, "After three-year wait, Longwood Garden's rebuilt illuminated dance water fountain opens," by Peter Crimmins
Philadelphia Inquirer, May 16, 2017, "Main Fountain Garden at Longwood set to gush again," by Stephan Salisbury
WaterShapes.com, May 10, 2017, "Digging Deep," by Robert Nonemaker
Financial Times, May 9, 2017, "The most spectacular show in a garden is about to reopen, the fabulous Main Fountain Garden," by Robin Lane Fox
Lancaster Online, April 13, 2017, "Go behind the scenes of the $90M fountain garden renovation at Longwood Gardens," by Erin Negley
Print Story
More Stories About