Chicago Athenaeum Award for TWA Terminal
December 03, 2014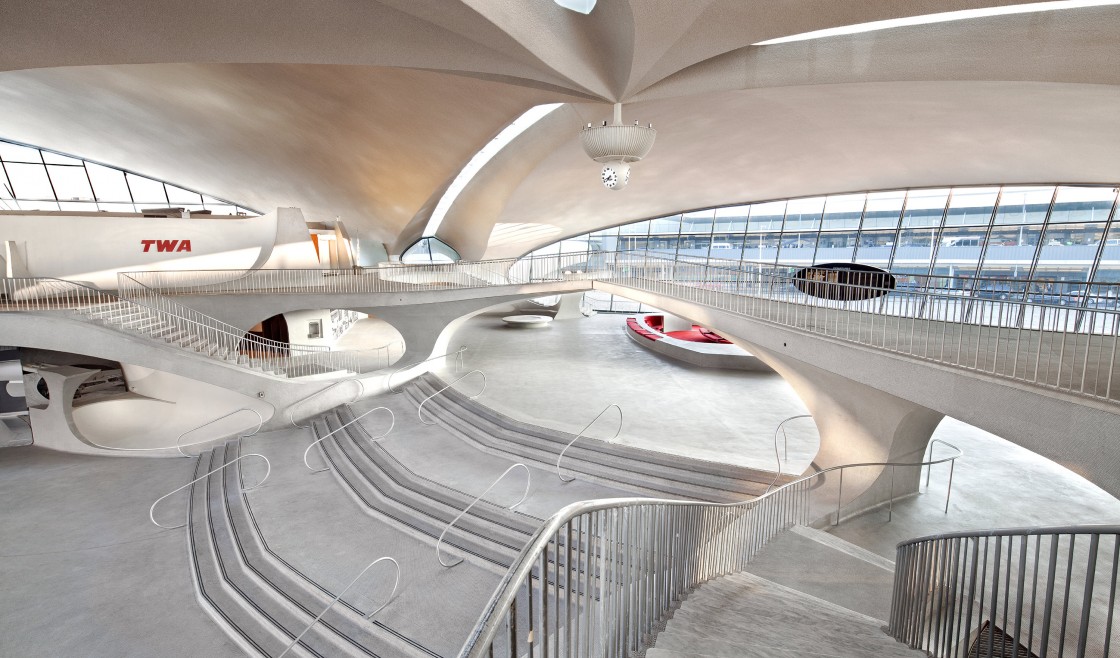 The TWA Terminal at JFK International Airport has been honored with a prestigious American Architecture Award, bestowed by the Chicago Athenaeum in recognition of excellence in architecture and urbanism in the United States.
Beyer Blinder Belle's renovation and restoration has returned the Eero Saarinen masterpiece to its finely-detailed glory, preparing it for adaptive reuse as a hotel, restaurant and meeting center. A beloved icon of modern architecture, the restored Terminal has already hosted numerous tours and events for preservation and aviation groups as well as for the general public.
The Chicago Athenaeum Museum of Architecture and Design, together with The European Center for Architecture Art Design and Urban Studies and Metropolitan Arts Press, have organized The American Architecture Awards in order to honor the best, new significant buildings and landscape and planning projects designed and/or built in the United States and abroad by the most important architects and planners.
The Awards highlight new developments in design and underscore the directions and understanding of current cutting-edge processes consistent with today's design thinking. This year's program honors new (2012-2013) corporate, institutional, commercial, residential architecture, interiors, and urban planning, designed for both built and unbuilt projects alike.

The Chicago Athenaeum is dedicated to the art of design, broadly considered to include architecture, industrial and product design, graphics, landscape architecture, and urban planning. The Museum seeks to advance public education about the value of good design and how design can positively impact the human environment.

Link to Award Announcement and more information about the Chicago Athenaeum
Print Story
More Stories About
Search by Keyword