TWA Hotel Breaks Ground
New Life for Saarinen's Modernist Masterpiece
December 15, 2016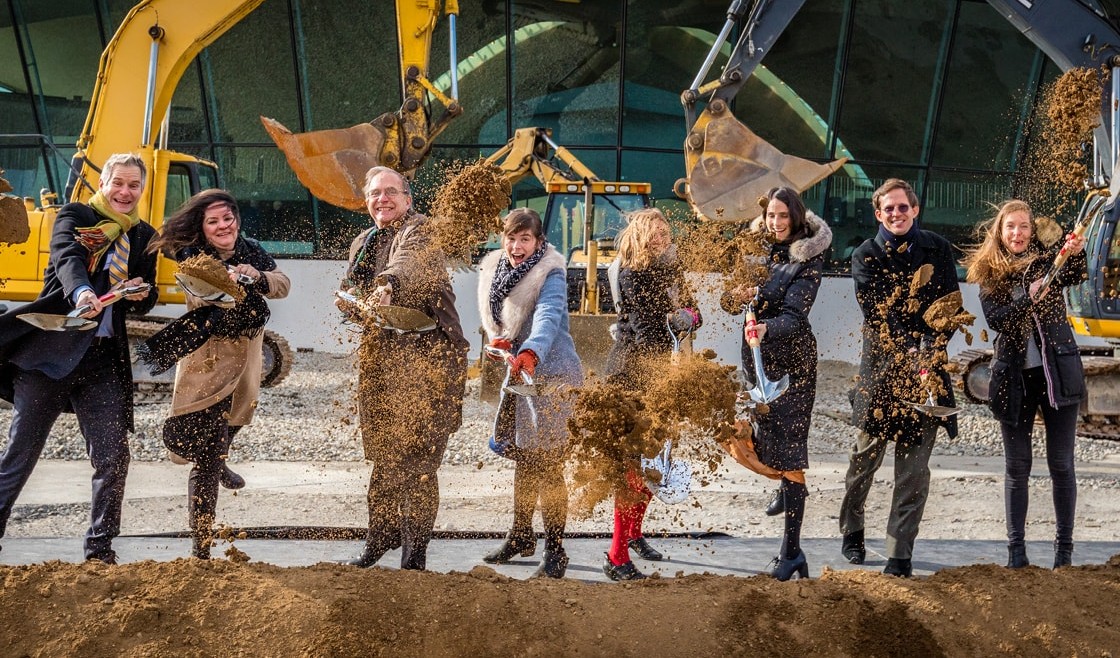 New York Governor Andrew M. Cuomo today presided over a groundbreaking ceremony for the TWA Hotel, a new $265-million hotel, restaurant and conference center complex that will be anchored by Eero Saarinen's iconic Flight Center at JFK International Airport.
The project, by MCR Development, will be distinguished as the only hotel within the airport and feature 505 hotel rooms, a subterranean 40,000-SF conference center, restaurants, retail shops, and other public amenities, including a 10,000-SF observation deck.
In 2012, BBB completed the award-winning restoration of the landmark Flight Center, preparing it for reuse in the 21st-century.
Read more:
Governor Cuomo's Press Release
The New York Times, Hotel Project Would Revive Embodiment of Jet Age at Kennedy Airport, by David W. Dunlap
New York Post, JFK to Become 'Real Destination' with Swanky Upgrade Project, by Lois Weiss
The Architect's Newspaper, Officials break ground on the hotel at iconic TWA Flight Center, by Audrey Wachs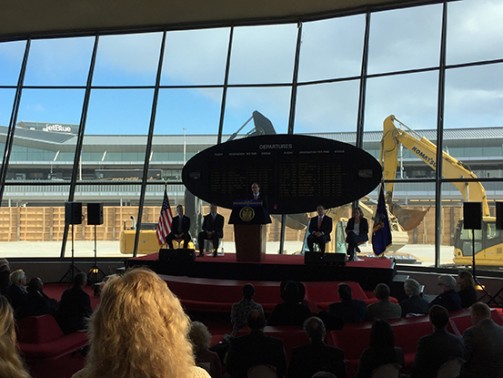 Print Story
More Stories About
Search by Keyword